The Gwadar Port Authority or Gwadar Port is the world's most deep seaport, located on the Arabian Sea in Baluchistan, Pakistan. Pakistan's Ports and Shipping Secretary and COPHC (China Overseas Port Holding Company) administers this port.
This port features in the CPEC (China-Pak Economic Corridor) plan and links BRI (Belt & Road Initiative) and 'Maritime Silk Route' projects. The port is almost one-hundred and seventy km to East of the Chabahar Port and one-hundred and twenty km South-West of Turbat.
In 1954 the potential of Gwadar port as a deep-water port was 1st time noted. This article carries all the details about the port, including Gwadar Port History.
| Title | Description |
| --- | --- |
| Information | |
| Location: | Gwadar Balochistan Pakistan |
| In Urdu: | گوادربندرگاہ بلوچستان پاکستان |
| Owned By: | Government-Owned Gwadar Port Authority |
| Away From Oman: | 380 km |
| From the Iranian Border: | 120 km |
| From Pakistan's Largest City, Karachi: | 533 km |
| Facility: | Floating Liquefied Natural Gas |
| Cost : | $1.62 Billion (2015) |
| GPA Cell Ministry of Port Shipping Address: | 3rd Floor Shaheed-e- Millat Secretariat Islamabad |
| Head Office E-Mail: | [email protected] |
| Head Office Fax: | +92 86 9200405 |
| Head Office Phone: | +92 86 9200408 |
| Situated On: | the Arabian Sea at Gwadar in Balochistan province of Pakistan |
| Type of Ships: | Phase II: 200,000 DWT Vessels |
| Type of Ships: | Phase I: Bulk Carriers of 30,000 Deadweight Tonnage (DWT), Container Vessels of 25,000 DWT |
| Shipping information: | No. of Berths: Phase I: 4, Phase II: 9, Total: 13 |
| Operator: | China Overseas Port Holding Company |
| Constructed: | Phase I: 2002-2006, Phase II: 2007–present |
| Port Area : | 64,000 sq-m |
| Chairman : | Dostain Khan Jamaldini |
| Pakistan has Two Main Operating International Deep-Sea Ports: | Karachi Port and Port Qasim |
| Container Stacking Area : | 48,278 sq-m |
| Website: | http://www.gwadarport.gov.pk/ |

Gwadar Port History
The port is located on the Arabian Sea's shores in Gwadar city located in Baluchistan. The port is at a distance of five hundred and thirty-three kilometers away from Karachi, the largest city of Pakistan, and almost one-hundred and twenty kilometers from Iran's border.
It is situated eight-hundred and thirty kilometers away from Sultanate of Oman and in proximity to oil shipping tracks from the Mediterranean Sea ' the Persian Gulf.' The port is located on the rocky projections in an Arabian sea that comprises Pakistan's coastline's natural peninsula projecting.
Mission
To provide for RORO ships, containers, Bulk cargo, general cargo.
Facilitate economic and industrial development, regionally, locally, and
To fulfill the demands of international and local stakeholders and
Gwadar Port Importance
In 1954 Pakistani authorities recognized Gwadar as an ideal port site. Pakistan started taking an interest in Gwadar when it involved USGS (United States Geological Survey) to survey its coastline. USGS appointed worth Condrick as a surveyor, who pointed out that Gwadar is a suitable location for the seaport.
On 8th Sep 1958, Pakistan bought 'Gwadar Enclave' from Sultanate of Oman for three million US dollars, and on 8th Dec 1958, Gwadar became a part of Pakistan after two-hundred years of the Omani reign. In 1992 a small wharf was completed at Gwadar, and in 1993 drafts for sea harbor were unveiled and in Dec 1995 federal Government permitted port construction, but funds shortage didn't allow the completion of the project.
In 1997 a task force appointed by the Government declared Gwadar as the preferred zone of development. Still, the economic penalty inflicted upon Pakistan after the nuclear testing of May 1998; the project didn't start. In 2002 the development of project's Phase-1 started after a construction agreement was signed during the visit of Chinese PM Zhu Rongii in 2001, and in 2007 Phase one was completed.
Construction
Gwadar Port is constructed in II phases: Phase I covered a building of 3-multipurpose berths and port managing equipment and port infrastructure and completed it in Dec 2006, but the inauguration was done on 20th Mar 2007.
Phase-I
In 2002 the 1st phase began and got completed in 2006, with the inauguration in 2007
Three Multi-Purpose Berths
Berths Length-602 meters
Turning Basin-450-meter diameter
Service Berth-100-meter service berth
Construction Cost-248 million dollars
Provision of related handling equipment and port infrastructure, tugs, pilot boats, survey vessels.
Approach Channel-4.5-kilometer-long dredged to 12.5-meter depth.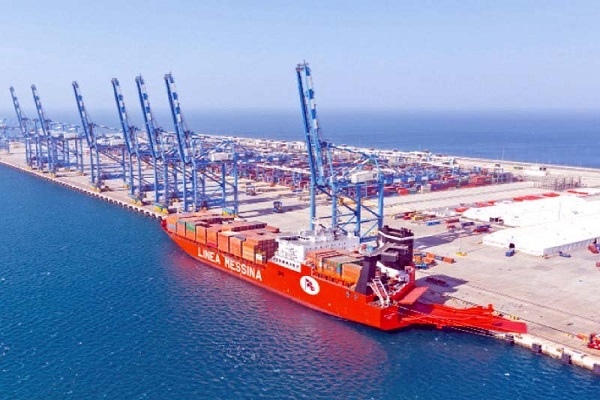 Phase-II
The 2nd phase of development cost about 1.02 billion dollars. In Sep 2018 Senate of Pakistan expressed its concern regarding the slow progress rate of Phase-II projects at Gwadar.
Completion
Approach Channel-Dredge to 14.5-meter depth & maximum draft of the channel
Six lane Gwadar East-Bay Expressway to link harbor to 'Makran Coast Highway.'
Desalination Plant
Three-Hundred-Megawatt coal-fired plant
Planned
Four Container Berths
One bulk cargo terminal with a capacity of one lac DWT ships
One Ro-Ro terminal
One grain terminal
Two oil terminals
Expansion
Under the CPEC program, the state-run COPH would expand this port by developing nine multi-purpose berths on seafront's 3.2 kilometers. COPHC would construct cargo terminals in twelve km of land to North-West and North of the site. COPHC has granted 1.02 billion dollars' worth of contracts for the port's expansion. The expansion project also includes projects that funds would finance by Chinese government-owned banks.
Gwadar Port Projects
Worthy Projects
At the cost of 114 million dollars, a desalination plant would be set to supply potable water to the city. In comparison, the Pakistani Government would contribute 35 million dollars to infrastructure plans in Gwadar Special Zone.
A nineteen km long carriageway called 'Gwadar East-Bay Expressway would be constructed at 140 million dollars to link Gwadar Port to Makran Coastal Highway. Gwadar International Airport would be constructed for 230 million dollars.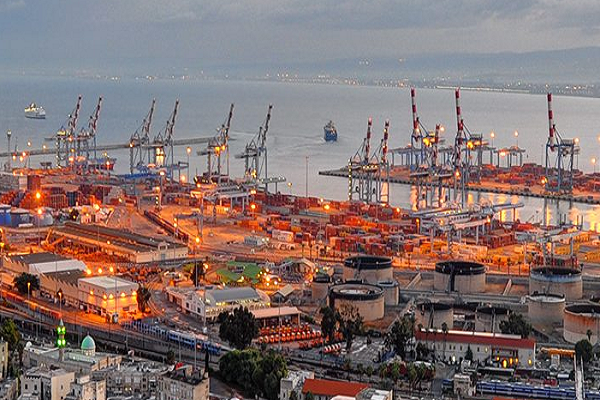 FLNG Project
An FLNG (Floating Liquefied Natural Gas) facility with a capacity of five-hundred million cubic feet liquified natural gas/day would be constructed at the port.
Training Institute
The Government of Pakistan intends to set-up a training institution named 'Pakistan-China Technical & Vocational Institute at Gwadar that would be completed at the cost of nine-hundred and forty-three million rupees to train local inhabitants to operate machinery skillfully.
The announcement by the Chinese Government
The Chinese Government announced in Aug 2015 that concessionary loans for many projects totaling 757 million dollars would be turned zero percent interest debts, and Pakistan would repay principal amount only. The projects that zero percent interest debts would finance include establishing:
one-hundred and forty million dollars East Bay Expressway
the installation of' breakwaters
a three-hundred and sixty million coal power-plant
a twenty-seven-million-dollar project for dredging berths
hundred million dollars 'three-hundred beds' hospital
Gwadar Port Facilities
Port Area
Cargo Space
Storage Yard
Control Tower
Generator Building
Security Building
Buoy Yard
Maintenance Workshop
Mosque
Oil Recovery Set-up
Canteen and operations office
SEZ (Special Economic Zone)
Gwadar would be declared as SEZ for a particular period, and the duration of this period is undetermined to facilitate economic and commercial development. SEZ would cover Gwadar city and industrial zones currently foreseen. The purpose behind this concept is to foster investments and economic development.
Operations
Gwadar Port Authority owns this Port and COPHC (China Overseas Port Holding Company) operates it. Prior to COPHC, PSA (Port of Singapore Authority) was operating it.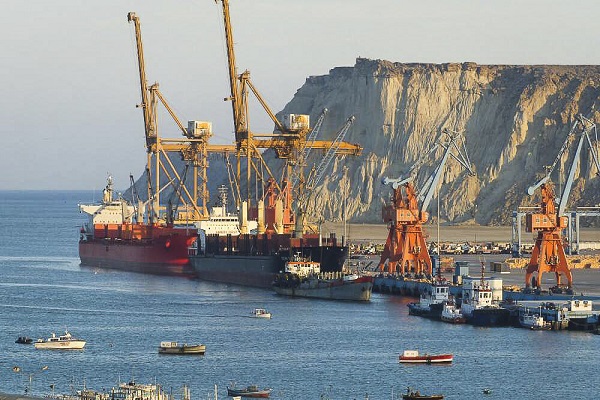 PSA  
After Phase one's successful completion in Feb 2007 Pakistani Government signed a forty-year agreement with Port of Singapore Authority International for the port's operation and development and adjacent five-hundred- and eighty-four-acre SEC.
PSA received an extended range of concessions in tax, including exceptions from corporate tax, duty-free imports of equipment and materials for port operations and construction, duty-free shipping, land for SEC. Besides these incentives, Baluchistan's provincial government was asked to exclude PSA from the levy of the district and provincial taxes.
COPHC
On 18th Feb 2013 government of Pakistan awarded the contract for the operation and construction of the Port to a Chinese SOE (State Owned Enterprise). According to contract details, Pakistan would keep the port's ownership, and COPHC would only operate it.
Chinese Ambassador Liu Jian, Pakistani President Zardari, and several government officials attended the contract signing function organized on 18th Feb 2013 in Islamabad. According to this agreement, ninety-one percent of revenue produced by port would go to COPHC and nine percent to Gwadar Port Authority.
Geological Impact of Gwadar Port
Shorter Routes
The Strait of Malacca provides China with the shortest and smooth marine access to Middle-East, Africa, and Europe. Almost eighty percent of its African and Middle-Eastern energy imports are also conducted via the Straits of Malacca.
The sea route through the Straits of Malacca is almost twelve-thousand km while the distance from port to XUAR (Xinjiang Uyghur Autonomous Region) province is almost three-thousand km and another thirty-five hundred km from Xinjiang to the eastern coast of China.
Smooth Access to Western-China
The planned investment in Port as CPEC's part would improve connectivity to (XUAR) so enhancing the potential of the area to attract private and public investment.
The China Pakistan Economic Corridor is of primary importance for Pak-China relationships, and its inclusion as part of China's thirteenth 5-year development program reflects its importance. The port project would also complement the Western Development Plan of China.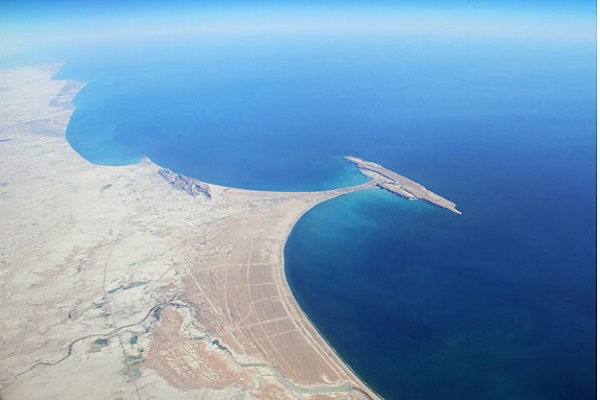 Reduced Transit Time
After completion of all projects related to CPEC, travel time between Kashgar and this Port would be reduced, which would also reduce travel times to Kyrgyzstan and Kazakhstan via already existing routes. The government of China has improved the road connecting Kashgar to Osh through Kyrgyz town while the railway track between Almaty and Uramchi has also completed as a part of the OBOR (One Belt One Road) initiative of China.
Several land crossings exist between China and Kazakhstan as well. The Chinese government announced its plans to lay down a railway track from Toshkent towards Kyrgyzstan. The heads of several Central-Asian republics have shown their wish to link their infrastructure networks to the China Pakistan Economic Corridor project and Gwadar port through China.
In Aug 2015, Pakistani PM Nawaz visited Kazakhstan, and the PM of Kazakh Kareem Massimov conveyed the desire of Kazakhstan to connect its road network to a worthy CPEC project that would also equip Kazakhstan with port access.
Agreement Between Iran and India
In May 2016, Indian PM Narendra Modi and Iranian President Hassan Rohani signed twelve agreements in Iran's capital Tehran to foster Iran-India relations. By these agreements, 'India Ports Global Private Ltd' would refurbish a six-hundred and forty-meter-long container management facility and re-construction of a six-hundred-meter-long berth at Chabahar Port and modernize ancillary infrastructure.
These improvements at the port would allow the export of Indian goods/products to Iran, facilitating further connections to Central-Asia and Afghanistan. Indian media called it a counter to CPEC.
MoU between Iran and India
As part of twelve MoU (Memorandum of Understanding) signed by Iranian and Indian delegations according to the text issued by the Indian Foreign Ministry, Indian Ports Global made an agreement with Arya Banader of Iran to reconstruct and refurbish two existing berths, at the cost of eighty-five million dollars over a period of eighteen months.
Chabahar was founded in 1972 as an oceanic port in the Islamic Republic of Iran and featured 10-berths as in 2016 with a potential to dock vessels of eighty-thousand deadweight tonnage.
Final Commitments of China in Gwadar
China has not cost a penny to Pakistan for CPEC development, and instead, it has committed 1.153 billion dollars to finance port development and construction projects. These commitments include the construction of one hundred and forty million dollars for the project East Bay Expressway to link the port with N-10 (Makran Coastal Highway).
Furthermore, the installation of the breakwater at the port would cost one-hundred and thirty million dollars, a three-hundred and sixty million coal power-plant, twenty-seven million dollars to dredge berths, and a hundred million three-hundred beds hospital in Gwadar.
Development Plans
A desalination plant costing one-hundred and fourteen million dollars would be developed for the provision of potable water, and thirty-five million dollars would be invested on infrastructure projects around SEZ.
China contributed two-hundred and thirty million dollars for the construction of a new airport in Gwadar that started functioning in Dec 2017. An FLNG (Floating Liquefied Natural Gas) facility would be constructed at Gwadar.
Environmental Impact of Gwadar Port
A report by LEAD Fellows' SGOS (Study Group on Oil Spill) alleged that expansion of port would cause damage to the marine environment in future such as industrial waste and oil spills also blaming that laws of Pakistan on marine pollutions lack institutional responsibilities.
Syed Fazal-e-Haidar shared this sentiment in his publication 'Pakistan & Gulf Economist' he put an argument that water on Baloch coast was pure and pollution-free because of the absence of human activities and presence, but since the start of commercial operation, it would result in damage to the environment.
Contact Information
Head Office: Gwadar Port Authority Pak-China Friendship Avenue, Gwadar, Baluchistan
Phone # (+92-86)- 9200408
Fax # (+92-86) – 9200405
E-mail: [email protected]