Farhad Humayun Singer
Farhad Humayun was a Pakistan-based drummer, video artist, record producer, and singer. He was best known for founding the Pakistan-based 'drum jam band Overload' in 2003. He began his musical career as an underground music artist, forming two bands, Mindriot and Co-Ven, and played drums in these bands.
Farhad had produced and identified some of the most successful artists of South Asia including Atif Aslam, Meesha Shafi, and Symt. He had received multiple accolades and awards for his video and audio work, and he was the owner of Riot Studios, a well-known gig venue and recording studio in Lahore. The article has all the information including Farhad Humayun Biography.
| | |
| --- | --- |
|           Title |             Description |
| Name: | Farhad Humayun |
| Nationality: | Pakistani |
| Residence: | Karachi |
| Profession: | Drummer, video artist, record producer, and singer |
| Place of Birth: | Island |
| Awards: | He received many Awards |
| Date of Death: | 8th June 2021 |
| Cause of Death: | Brain Tumor |
| Social Media handle: | https://www.instagram.com/farhad.humayun/ |

Farhad Humayun Biography
Belonging to an educated and talented background he was another name of fame, success, and passion. He was fond of music since his childhood and started pursuing his passion at a young age and never looked back. Every coming day brought him success and recognition. He availed all the opportunities including collaborations with renowned brands and big names of the Pakistani music industry.
He was touching the peaks of success but fate had other plans for him, in 2018 he got diagnosed with a brain tumor, and the next month he gave his fans the good news of his complete recovery. But this news proved to be short-termed and on 8th June 2021 he passed away leaving his fans in great shock and sadness. He was the recipient of many laurels including the Hum Style Award, Lux Style Award, and Hum TV Award.
Farhad Humayun Age
He opened his eyes at Jersey International Hospital located in Jersey's English Channel Island on 5th October 1978.
Farhad Humayun Education
He grew up in Lahore's Gulberg area and attended Aitchison College till his secondary education. From 1997 to 2000, he attended the National College of Arts (NCA) in Lahore, where he earned a Bachelor's degree in Fine Arts in Painting. In addition, he learned audio engineering at a Recording Workshop in London.
Farhad Humayun Family
His mother is a renowned television, cinema, and theater actress, as well as the top Pakistani academic and scholar who has received the Pride of Performance Award from the Pakistani Government. His father Shehzad Hamayun was an automobile business person and award-winning and renowned English cricket commentator from the 1970s to the early 2000s.
Furthermore, his maternal grandfather, Sheikh Abdul Rehman served as Chief Justice of Pakistan's Supreme Court in the 1970s, and his paternal ancestors were from Jalandhar's Qazi (Royal) dynasty. He tied the knot with Asma Mumtaz but the marriage ended in divorce.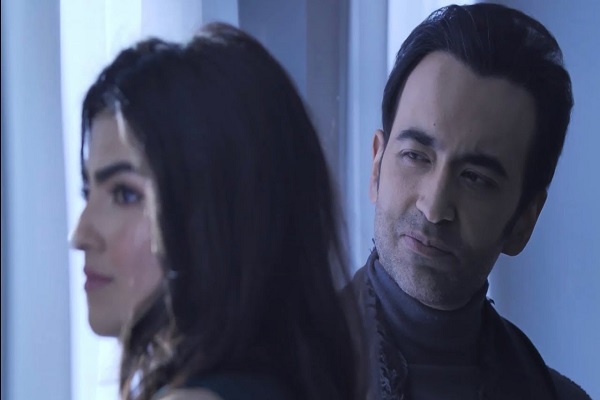 Career
Initial Music Career
When he was fourteen, he began playing drums and immediately made a name for himself in the early 1990s underground movement in Islamabad, Lahore, and Karachi. His influences at that time were mainly metal bands such as Dio, Judas Priest, AC/DC, and Black Sabbath.
He performed as a drummer in an alternative rock group Co-Ven, which played some originals but largely covers by Soundgarden, Nirvana band, and Pearl Jam at a period when satellite Television was becoming popular in Pakistan. He created his metal band 'Mindriot.'
Success of Bands
Both these bands got success and fame by arranging their own musical shows and accepting sponsorship from multi-national and local brands that were assisting youth-driven movements since there was the unavailability of regular concert venues or clubs in Pakistan.
Worked with Renowned Artists
He recorded drums & performed with famous Pakistani rock artists like Fuzon and Noori and in 2012 he performed for Coke Studio (season 5) as a house-band drummer.  On his 1st three music albums, and on Coke Studio, he recorded legendary singer Atif Aslam. In 2006, he produced Atif Aslam's Meri Kahani.
Music Activities at NCA
He began jamming with his friends at college's Western Musical Society concerts while studying at NCA (National College of Arts). That established the groundwork for Overload, Pakistan's most original and iconic acts, that launched in 2003.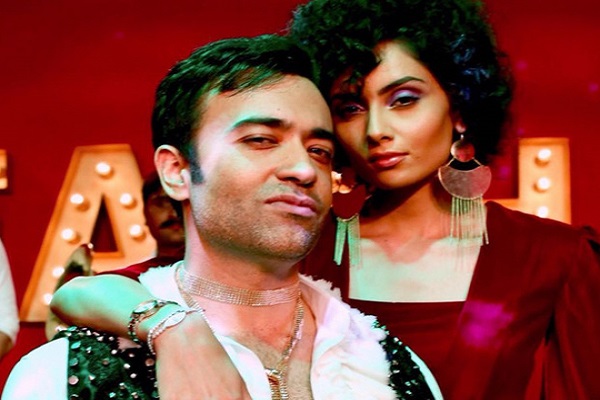 Success of Overload
The band's style of mixing modern drums with mystical and traditional dhol switching between Indian Rock and classical beats gained huge popularity in Pakistan. The name overload reflected its demand at celebrations like opening and closing match ceremonies. Fundraising campaigns and other events where people only liked to dance.
Overload gained the identity of Loudest Pakistani Band and received several laurels including 'Lux Style Laurel' in 2006 awarded for Best Live Performance.
Notable Performances
Farhad Humayun has the record for the most nominations for a singer at the Lux Style Awards, having thirteen nominations & two awards. He was Farhad was also a talented and successful entrepreneur who owned and operated the entertainment & arts organization 'Riot Productions.' A famous Pakistani newspaper 'Daily Times' termed him 'Pride of Pakistan.'
His song Jeet, which was played during PM Imran's rally in Washington D.C., is one of his most notable accomplishments. He also appeared at the launch ceremony of Lahore Qalandars, a PSL team.
Farhad Humayun Collaborations
He collaborated with musicians from disciplines and genres besides his own throughout his career, earning him appreciation from marginalized communities and street musicians. He worked with musicians of those marginalized communities including Punjab Brass Band, Ustad Jaffar, Nasir Sain, Tanveer Sain, and Pappu Sain. His English musical performance includes Give In, which was produced by band Chic's keyboardist Richard Hilton.
Tony Levin on bass, Richy Stano, and David Torn on guitars all appeared in this song. Clubhouse Studios situated in Rhinebeck, New York, was used for the recording. In 2018, the song was released.
Worked for Brands
He became a recurring face for major brands such as Porsche, Samsung, Dell, telecom firms, and Chester Bernard apparel such as PTCL, Warid, and Mobilink and served as their brand ambassador. Farhad appeared in the TV commercial for the Samsung Galaxy A. He served as the producer for a project of Levi Strauss business dedicated to the restoration of live music in the country. In addition, he created Pepsi Smash.
Farhad Humayun Death
In Oct 2018 he suffered from a brain tumor and the very next month he announced his full recovery as the tumor was successfully removed. He passed away on 8th June 2021 leaving his fans shocked.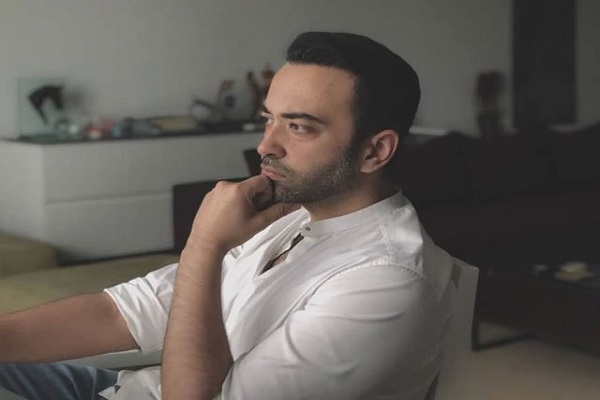 Farhad Humayun Songs
Teen Daal
Amjad Khan
Ankahe
Mahiya Ve
Kaykra
Dig
A Thousand Miles
Storm
Cursed
Teen Taal
Days Gone By
Vichar Gae
Mein Hoon
Ho Janay Do
Nimmi Nimmi
Give In
Only
Dhol Bajay Gaa
Mahi
Bolo Na
Days Gone By
Frequently Asked Questions
Q: What is the cause of Farhad Humayun death?
A: He had a brain tumor that was revealed in 2018. However, he was on a recovery path but in 2021, his death due to an unknown cause shaken the whole country.
Q: Is Farhad Humayun dead?
A: He died on 8th June 2021.
Q: How old is Farhad Humayun?
A: He was 42 years old.
Social Media Handle
https://www.facebook.com/farhadhumayunoverload/
https://www.instagram.com/farhad.humayun/