Faisal Raza Abidi is a Pakistani Politician, businessman, and spokesman who often makes himself in hot water for using inappropriate language. Once, he went into a serious matter when he insulted Chief Justice Saqib Nisar in an interview. He has been indicted for insulting and threatening CJP.
Raza Abidi is associated with the Pakistani Peoples Party, where he served as a Senator for many years. In 2016, he was imprisoned by the Sindh Police for being involved in many killings. Later, in 2018 he was again sent to jail for insulting the Chief Justice. This article summarizes all the information about him, including Faisal Raza Abidi Biography.
| Title | Description |
| --- | --- |
| Personal | |
| Name: | Faisal Raza Abidi |
| Full Name: | Syed Faisal Raza Abidi |
| In Urdu: | فیصل رضاعابدی |
| Nationality: | Pakistani |
| Residence: | Karachi |
| Education: | BBA |
| Religion: | Islam |
| Profession: | Politician |
| Born | |
| Date: | 26th November 1979 |
| Place: | Karachi, Pakistan |
| Family | |
| Ethnicity: | Syed |
| Spouse: | Syeda Nida Abidi |
| Children: | Syeda Fatima Zehra Abid |
| Career | |
| Political Party: | Pakistan Peoples Party |
| Serve As: | Senator |
| In-Office | |
| Role: | Senator |
| Dates: | March 2009-April 16 2004 |
| Prime Minister: | Yousaf Raza Gillani, Raja Pervaiz Ashraf |
| President: | Asif Ali Zardari |
| Political Party: | Pakistan Peoples Party |

Faisal Raza Abidi Biography
Syed Faisal Raza Abidi is a Pakistani Politician, a businessman, and a Spokesman. He remained a voice of Shohada e Pakistan. Faisal has represented the most significant Shia sect and Sunni Barelvi sect all his years, for which he always got complete support from their notable scholars. He is affiliated with Pakistan Peoples Party for a long time and has worked as a Senator from 2009 to 2014.
Faisal is known for his rough language, who is often being criticized by everyone. In 2018 he was arrested for calling the former Pakistan Chief Justice a traitor. He is a courageous politician who never hesitates to speak his heart in public. One of his wife's Syeda Nida Fatima, is active on social media and often comes in support of her husband.
Faisal Date of Birth
He was born on 26th November 1979 in Karachi. Currently, he still lives there.
Education of Faisal
He has completed his Bachelor in Arts from Karachi.
Faisal Raza Abidi Family
He got married twice. His wives Syeda Nida Abidi and Urooj Raza Abidi, belong to an ordinary family. In 2018, he was blessed with a daughter. He has 2 daughters named Ayat Fatima Abidi and Fatima Zahra Abidi.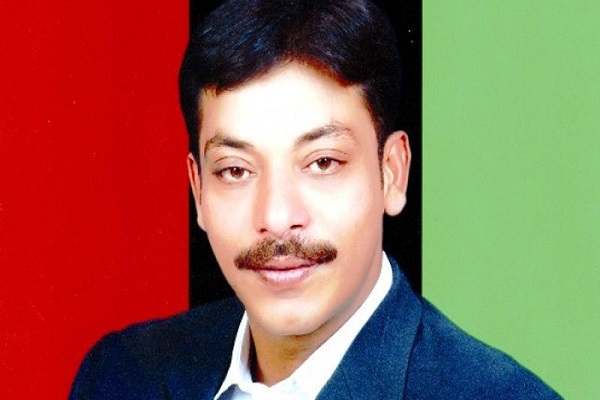 Political Career
As a President of PPP
After the 2008 General Elections, Abidi was made the president of the Pakistan Peoples Party. He made many efforts in order to sustain the party's condition. However, he couldn't enjoy this post for a long time, and due to many objects, he was removed from his post.
Later, in 2011, he once again got an opportunity to be the president of the party Karachi division. In 2012, he was once again removed from the post.
As a Senator
In March 2009, he was made the Senator of Sindh during the government of PPP. Till 2012 he remained as a Senator. However, he gave his resignation over conflicts he had with the party members.
Joined MQM
In 2019, news circulated on social media that Faisal Raza Abidi has joined MQM that was later confirmed by Farooq Sattar. His decision came to the surface after Ali Raza Abidi's brutal murder.
Faisal Abidi Arrestment
A former Senator was detained from outside the Supreme Court in October 2018 when a first information report was recorded against him for utilizing unprofessional, improper, and indecorous words against Chief Justis Saqib Nisar in his interview in front of the media. It is also said that the politician spoiled the honor of Chief Justice, for which an FIR was registered against him by Shaukat Abbasi.
In all the matters, he had the complete support of Shia Muslim scholars, including Allama Hassan Zafar. Al Baque's organization also showed their concern in this matter, and they asked for his immediate release.
In 2016, he was imprisoned because of being involved in many killings in Karachi. Late-night the police raided his house, where many loaded weapons were found for which he was taken into custody. However, after investigation, it was figured out that the founded weapons are free from being used in any illegal activity.
Social Media Handles
His social media account include
https://www.facebook.com/SFRA.official/