The Muttahida Qaumi Movement, known as the 'Muhajir Qaumi Movement,' is a Pakistan-based secular political party. In 1984 Altaf Hussein founded this party. There are currently two factions of M.Q.M.; Altaf Hussein controls the London-based section of M.Q.M. while Khalid Maqbool Siddique heads the Pakistan-based faction.
Kite is an electoral symbol of M.Q.M. In 1978 Altaf founded it as A.P.M.S.O. (All Pakistan Muhajir Student Organization), and in 1984 A.P.M.S.O. created Muhajir Qaumi Movement. In 1997 M.Q.M. replaced Muhajir in its name with Muttahida. From 1988 to 2013, the party kept an influence over the federal government of Pakistan.
In Aug 2016, after the 22nd speech of Altaf, there was a military crackdown on M.Q.M. and Nine Zero; the party headquarters was sealed, and party leaders, including Farooq Sattar, were detained and elected parliamentarians of M.Q.M. were pressurized to separate themselves from Hussain. This article has every detail, including Muttahida Qaumi Movement History.
| Title | Description |
| --- | --- |
| Government Seats in 2014 Election | |
| National Assembly: | 24 / 342 |
| Senate: | 8 / 104 |
| Sindh Assembly: | 50 / 168 |
| Party Wing | |
| Charity Wing: | Khidmat-e-Khalq Foundation (KKF) |
| Paramilitary Wing: | Wafa Parast |
| Students wing: | All Pakistan Muttahida Students Organization (APMSO) |
| Information | |
| Convener: | Nadeem Nusrat |
| Founder: | Altaf Hussain, Azeem Ahmed Tariq |
| Founded: | March 18, 1984 |
| Headquarters: | Nine Zero; 494/8, Azizabad, F.B Area Karachi, Pakistan |
| Leader: | Altaf Hussain |
| Color: | Red, green, and white |
| Slogan: | Empowering People |
| Ideology: | Liberalism Social liberalism Muhajir nationalism Secularism |

Muttahida Qaumi Movement History
Muhajirs, the Urdu-Speaking Muslim community, migrated to Pakistan in 1947 after its separation from British Raj. There was a diverse range of different ethnicities, including Gujarati and Urdu speaking immigrants, Baluch, Pashtuns, Punjabis, and other foreigners from many South-Asian countries.
Those Muhajirs advanced in bureaucracy and commerce, but several resented quota systems facilitated Sindhi people in getting civil service jobs and university slots. These ethnic conflicts led to the political mobilization of Muhajirs, and the deteriorating economy and situation of Biharis in Bangladeshi camps further provoked the situation.
Establishment
The 1st political body of Muhajirs named 'All Pakistan Muhajir Student Organization' (A.P.M.S.O.) was established on 11th June 1978 by Altaf Hussein at the University of Karachi. On 18th March 1984, A.P.M.S.O. grew into an organized political set-up 'Muhajir Qaumi Movement.'
Its establishment's primary purpose was to protect the Muhajir population, who considered themselves as sufferers of biasedness and suppression by a Quota Setup that preferred particular ethnicities for jobs in civil services and admissions in educational institutes. 
1987 General Elections
In its initial years, the party attracted huge crowds, and a protesting rally of 8th August 1986 held at Nishtar Park in Karachi was evidence of the party's success.
After three years of its existence, the party won the local-body electoral process in Nov 1987 in Hyderabad and Karachi, and many mayors won unopposed. P.P.P. (Pakistan People's Party) won a maximum number of seats in the 1988 general election and made an alliance government in province Sindh with the assistance of M.Q.M.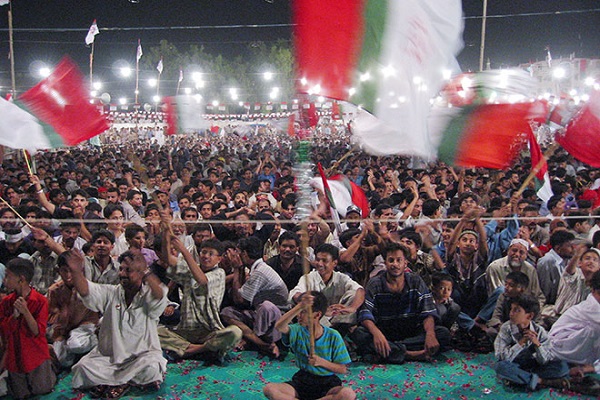 Karachi Accord
An agreement was signed consisting of fifty-nine points named as Karachi Accord; this agreement included the statement about safety and protection of political rights and democratic system, urban development objectives, and creating the criteria for admissions to colleges and universities.  
End of the Alliance
After a few months of this agreement, conflicts occurred, and ministers of M.Q.M. in Sindh-cabinet resigned due to non-implementation of the deal. So, in Oct 1989 alliance ended, and M.Q.M. allied with opponents of P.P.P. 
Initiatives for Benefits of Public
During this time, M.Q.M. started taking initiatives for public benefits. In 1978 M.Q.M. founded the social welfare initiative named Khidmat-e-Khalaq committee, which was transformed into K.K.F. (Khidmat-e-Khalaq Foundation) in 1998. 
Factions of M.Q.M.
In Oct 1990 elections, M.Q.M. rose as 3rd powerful party in Pakistan and allied with P.M.L. (Pakistan Muslim League) to found a provincial-government in Sindh; P.M.L. formed the federal government. The M.Q.M.'s smaller factions got separated from the main body. Amir Khan and Aafaq Ahmed created M.Q.M. Haqiqi, the largest faction of M.Q.M. 
The target of Operation Clean-up
The M.Q.M. remained on target of Operation Clean-up of Pak Army from 1992-1994. That period is known as the bloodiest period in Karachi's history, with many M.Q.M. supporters and workers' assassination.
Orders of Operation Clean-up by Government
PM Nawaz Shareef's government passed a resolution in 1992 in assembly to start a military operation to target seventy-two big fishes in Karachi. The government stated this operation's reason to end terrorism and confiscate unauthorized arms in Karachi.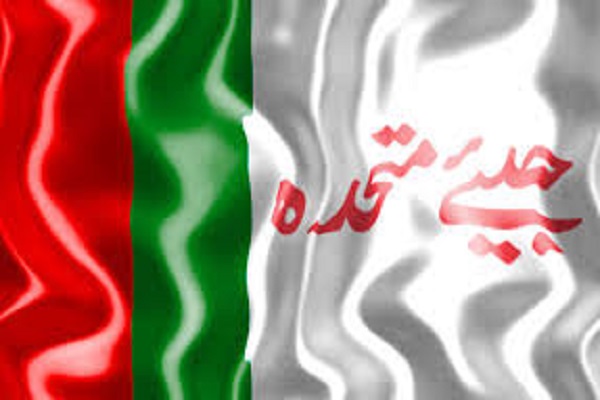 Dissolution of National Assembly
In 1992 the Operation Clean-up started to arrest all terrorists ignoring their political ties. M.Q.M. considered this operation conspiracy to wipe out this party from Pakistan and triggered strikes and protests. The situation of lawlessness prevailed in the country that led to the dissolution of the National Assembly. 
Altaf Hussain Exile
During the violence of 1992, Hussein left the country after issuing a warrant in his connection to a murder. Since then, he is running M.Q.M. from London. 
Boycott of 1993 Elections
M.Q.M. boycotted the general elections of 1993 but contested provincial elections. The party won Twenty-Seven seats in the provincial assembly while P.P.P. won fifty-six seats. It led to the establishment of Federal and Provincial governments by P.P.P., while M.Q.M. Haqeeqi failed to secure any seat at both federal and provincial governments. 
Accused of Jinnahpur Conspiracy
During Operation Clean-up, the party was accused of planning a separate state, 'Jinnahpur.' Later, some senior military officials, Brigadier (Retired) Imtiaz and General (Retired) Nasir Akhter, admitted that this accusation was merely a drama planned against M.Q.M. for army operation.
General Elections
The M.Q.M. won seventeen seats out of two-hundred and seventy seats in general elections 2002. In the 2008 elections, the party secured Twenty-Five seats in Pakistan National Assembly and Fifty-Two seats in Sindh Provincial Assembly.
In 2013 M.Q.M. filed a Rupees Five billion defamation case against PTI's chairperson Imran Khan at Sindh High Court for issuance of statements against the chief of M.Q.M. Altaf Hussein.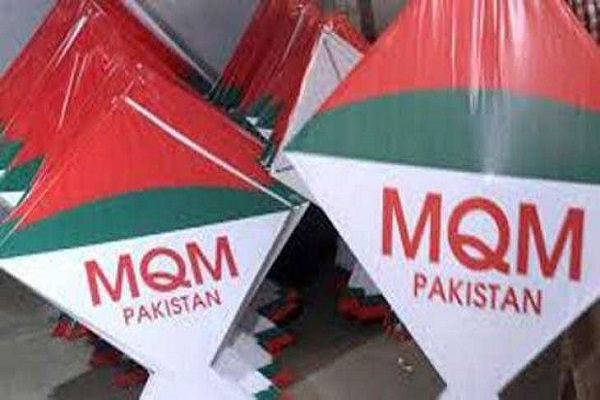 Accused of Money Laundering
The Metropolitan Police in 2014 raided London's home of Altaf on suspicion of the money-laundering. Since 1991 Hussein is residing in London. 
Boycotted Elections of 2018
The M.Q.M. boycotted the 2018 elections due to the military's intervention in political matters; MQM-P was a separate party that contested elections using M.Q.M.'s traditional symbol. That was the 2nd boycott of general elections and the 3rd boycott of all the polls, including the 2001 local-bodies election. 
Structure of Party
Altaf Hussain is the founder and head of the Muttahida Qaumi Movement party; under his supervision, Rabita Committee members formulate the party's political program. The party comprises twenty-four Pakistan-based members and ten London-based members.
The Karachi-based operations of the party are organized under Karachi Tanzeemi Committee. On 20th November 2011, M.Q.M. announced the Central-Executive Committee's establishment and drew members from Punjab, K.P.K., Sindh, Baluchistan, Gilgit-Baltistan, Azad Jammu, and Kashmir.
M.Q.M. has many chapters worldwide, including the U.S.A., South-Africa, Canada, Japan, and several European countries. The current head of M.Q.M. North-America is ex-Federal Minister Ibad Rehman and Khali Maqbool. 
Muttahida Qaumi Movement Controversies
The leadership of M.Q.M. faced arrests after the controversial speech of Hussein and an attack on the A.R.Y. channel by party workers. This attack angered the media, and it started criticizing M.Q.M. The establishment was also discontented by Altaf's words of 'Pakistan Murda Baad.'
General Raheel Shareef, then chief of Army Staff, ordered parliamentary forces to seal M.Q.M. offices, including Nine Zero, immediately. M.Q.M.'s parliamentary leader Farooq and deputy-convener Shahid Pasha, Opposition leader of Sindh Assembly Izhar-ul-Hassan, and Rabita Committee Qamar members Mansoor were detained.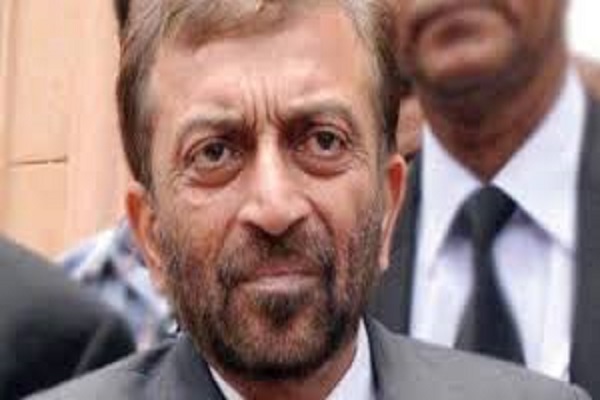 Conflicts between Nadeem and Farooq
Shortly after getting released, Farooq parted his ways with Altaf saying that Altaf's words were unacceptable. On 21st August 2016, according to ECP, Farooq Sattar is not an M.Q.M. leader; instead, Nadeem Nusrat is a leader. At the same time, Nadeem stated that the Minus Altaf formula is unacceptable.
On 22nd September, Nadeem regarded moves of Farooq against the rules of the party and emphasized that he is the elected convener. He dissolved the party's infrastructure, including Rabita Committee, and ordered the resignation of MQM-parliamentarians from the assemblies and participating in new elections. 
Baldia Town Factory
The Baldia Town factory, a garment factory, caught fire, and chemicals stored in the factory were ignited. On 7th February 2015, this fire case took a surprising turn when rangers reported that M.Q.M. was responsible for that deadly fire killing at least two-hundred and fifty-eight factory employees. M.Q.M. was suspected of setting this fire to get extortion money from factory owners. 
Operations against M.Q.M.
1- Pakka-Qilla Operation 
Sindh Police launched this operation in 1990 to target workers of M.Q.M. in Hyderabad Pakka Qilla. More than Two-hundred and fifty innocent women, children, and men were killed during this operation that continued for 275-hours before the Pak army finally moved in.
2- Operation Clean-up
General Asif, after the Major Kalim torture case and Jinnahpur Conspiracy, started this operation. 
3- Operation by Gen Naseer-Ullah-Babar
During Benazir Bhutto's tenure, Interior Minister Gen Naseer-Ullah-Babar conducted 2nd operation against M.Q.M. from 1994 to 1996. Then Pakistani President Farooq Ahmad Laghari dismissed Benazir's government due to doubt on the operation's credibility. 
4- 1998 Operation 
After Hakeem Saeed Nawaz Shareef's assassination imposed governor rule in Sindh, a military operation was launched against M.Q.M.
5- Karachi Operation
In 2013 Nawaz Shareef initiated the Karachi operation due to the rise increased rate of Target Killing, extortion crimes, kidnapping for money, and increased crime ratio in the city. Despite Interior Minister Chaudhary Nisar's claim, intentions of this operation were apolitical; there were crackdowns against the party.
Parliamentary Rangers raided the Head office of M.Q.M. twice, and several M.Q.M. officials were detained. On 22nd August 2016, M.Q.M.'s head office was sealed, and many offices of M.Q.M. were bulldozed.
Ban on Speeches of Altaf
Anti-Terrorism Court and Justice Naqvi of Lahore High Court banned images and speeches of Hussein and issued his arrest warrants several times. Renowned and competent journalists accepted that these operations were only against the Muttahida Qaumi Movement.
Rangers brutally fired the M.Q.M. activist Waqas Shah by a 9mm pistol fire during their raid on Nine Zero. 
Conflicts with PSP
In 2016 former M.Q.M. members Anis Kaimkhani and Syed Mustafa Kamal moved back to Pakistan and exposed Altaf. After the conference, M.Q.M. began to lose support. Several members of M.Q.M., including Shabeer Kaimkhani, Ashfaq Mangi, Sagheer Ahmed, Iftikhar Randhawa, Iftikhar Alam, and Anis Advocate, left M.Q.M. and joined hands with PSP. 
Muttahida Qaumi Movement Leaders
Dr. Nadeem Ehsan

Zafar Rajpoot

Sathi Ishaq Advocate

Wasay Jaleel

Qasim Ali Raza

Farooq Sattar

Mustafa Azizabadi

Dr. Hassan Zafar

Momin Khan Momin
Social Media Handles
https://twitter.com/OfficialMqm