Dr Abdul Qadeer Khan is a Pakistani metallurgist and nuclear engineer, born on April 1, 1936, in Bhopal, India. A.Q Khan is also known as The Father of the Islamic Nuclear Bomb or The Father of Pakistan's Nuclear Bomb to bring the nuclear design to Pakistan.
After independence in 1947, Khan migrated to Pakistan along with his family and graduated in solid-state physics. Furthermore, Khan is accused of transferring nuclear capability to Iran and Indonesia to get ballistic missiles from Indonesia.
After bringing atomic capability, Khan remained a professor and director of many universities, including Ghulam Khan Institute of Engineering Sciences and Technology, Karachi University, and Hamdard University, where he trained students in different atomic fields. This article contains all the information about him, including Dr Abdul Qadeer Khan Biography.
| Title | Description |
| --- | --- |
| Personal | |
| Name: | Dr Abdul Qadeer Khan |
| In Urdu: | ڈاکٹر عبدالقدیر خان |
| | |
| | |
| Nationality: | Pakistani |
| Residence: | Islamabad |
| Education: | Karachi University (BSc), Catholic University of Leuven (Belgium) |
| Religion: | Islam |
| Profession: | Scientist |
| Alma mater: | Technical University Berlin, Catholic University of Leuven, Delft University of Technology |
| Fields: | Metallurgical engineering |
| Books: | Dr. A.Q. Khan on Science and Education |
| Website: | http://www.draqkhan.com.pk/about.htm |
| Awards : | Hilal-i-Imtiaz Nishan-iImtiaz |
| Born | |
| Date: | 1 April 1936 |
| Place: | Bhopal India |
| Family | |
| Spouse: | Hendrina (Henny) Khan |
| Children: | Dina Khan, Ayesha Khan |
| Parents: | Mr. Abdul Ghafoor Khan(Father), Zulekha Begum(Mother) |

Dr Abdul Qadeer Khan Biography
Abdul Qadeer Khan is one of the leading figures of Pakistan who has an impressive scientific career. Unfortunately, he remained into various controversies throughout his career, due to which he suffered a lot. He did researches in numerous fields, including Condensed Matter physics and the Thermal Quantum field.
Moreover, Khan is considered to be the father of the Islamic Bomb who brought atomic capability to Pakistan and has played an important role in making Pakistan an atomic power. He was also accused of many issues, including providing centrifuge design to many countries, including Iran and Indonesia.
He may not be important for international countries, but he is considered a hero of the nation of Pakistan.
Dr Abdul Qadeer Khan Age
Khan was born on April 1, 1936, in Bhopal, India.
Education of Qadeer
He got his primary education from Bhopal and matriculated in 1952. After migrating to Pakistan, Khan got enrolled in D J Science College in Karachi, where he settled with his family. Furthermore, in 1956, he graduated in BSc Physics from the University of Karachi.
Graduation
Moreover, he served as an inspector of measures and weights in Karachi Metropolitan Corporation from 1956 to 1959, and for acquiring higher education in Germany, he applied for a scholarship. After applying for a scholarship in Germany, Khan traveled there and graduated in material science at Berlin's Technical University and switched his transfer to the Netherland's Delft University of Technology in 1965.
Masters
From Netherland, Abdul Qadeer Khan got an MS equivalent degree of engineering in Materials Technology in the year of 1967. Furthermore, he got enrolled in the Belgian university of Katholieke Universiteit Leuven for his doctoral studies.
PHD
Khan joined Belgian university for his doctoral studies under the supervision of Martin J. Braber and completed his studies in 1972 after defending his thesis successfully. After completing his Ph.D., he joined a Dutch subcontractor of Urenco Group to enrich Uranium.
Khan experimented on the gaseous centrifuge method, left the Physics Dynamics Research laboratory, and returned to Pakistan after denying the offer of a higher position from Urenco.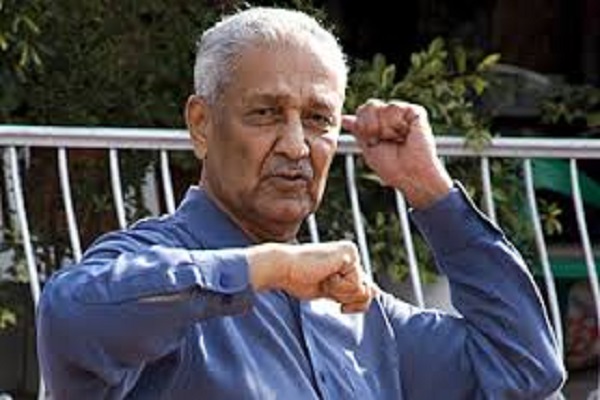 Dr Abdul Qadeer Khan Family
Abdul Qadeer Khan was born in Bhopal state, in a Pashtun tribe of Orakzai. His father's name was Abdul Ghafoor Khan, who was a school teacher, while his mother, Zulekha, was a religious-minded household. In 1947, Khan and his family and other relatives migrated to Pakistan and settled here.
Khan married Henny in 1964, from whom he has two daughters named Dina Khan and Ayesha Khan. Dina Khan is graduated in Public Health while Ayesha Khan is graduated in many fields, including philosophy, South Asian Studies, African Studies, and many more.
Career
As a Scientist
Abdul Qadeer Khan started his career as a scientist after returning to Pakistan. He continuously worked on the improvement of efficiency of centrifuge from 1973 to 1974 as well as directed by a reactor physic, Munir Ahmad Khan. After the Indian nuclear test in 1974, Khan wanted to contribute to the atomic capability of Pakistan, for which he accessed the embassy of Pakistan where he was ignored and told that it is hard to gain atomic capability.
Dr Abdul Qadeer Khan wrote a letter to the officials of Pakistan on August 14, 1974, about bringing nuclear power to Pakistan. After receiving the letter, Zulfiqar Ali Bhutto, who was the prime minister of Pakistan, sent his officials along a team of PAEC to check on Khan's accomplishments.
The prime minister invited Khan to Islamabad, where he explained Uranium enrichment to Agha Shahi, Ghulam Ishaq Khan, and Mubashir Hassan. After a discussion of many hours, Khan was appointed as a nuclear scientist, transferred to the sensitive section by 1975, and joined Atomic Program in 1976.
Nuclear Tests
After working for several years in PAEC, Khan succeeded in forming a centrifuge and is widely known as "Centrifuge Khan." Several other scientists contributed to forming Pakistan capable of atomic power. Khan stated that he was not alone in forming atomic power, but Khan was the one who brought centrifuge design from URENCO Group.
After the Indian nuclear test of Pokhran – II, Dr. Abdul Qadeer Khan was allowed a nuclear test by Jehangir Kiramat in 1998. On May 28, 1998, a successful nuclear test was carried out in Chaghi. Qadeer Khan stated that HEU (Highly Enriched Uranium) was used in Pakistan's first atomic nuclear test, which was identified and confirmed by many international nuclear teams.
Abdul Qadeer Khan also offered a hydrogen bomb test which the government of Pakistan denied as it opposed the policy of Pakistan.
Dr Abdul Qadeer Khan Retirement
In 2001, Qadeer Khan was officially retired from PAEC. It is also stated that General Musharraf orders Khan along with Ishfaq Ahmad to ensure the security of two national atomic scientists.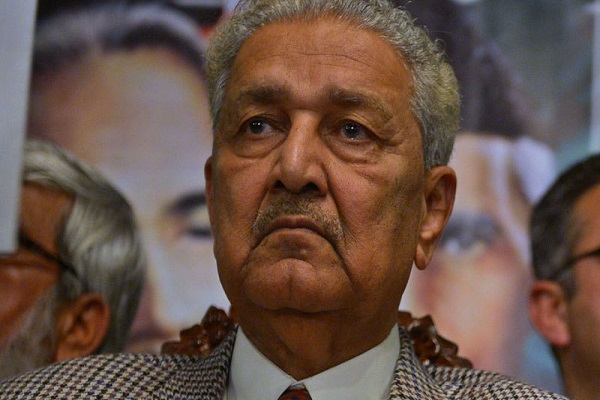 Academic Contributions
Dr Abdul Qadeer Khan served as the administration of Musharraf as a policy advisor and emphasized gaining the missile capability against India. He contributed to launching Expendable Launch System and shared the plan of Ghori Missile.
Later, he joined the Pakistan Academy of Sciences in 1990 and served as president till 1997. Furthermore, he also remained as a director of the Institute of Engineering Sciences and technology.
Moreover, he served Hamdard University as a professor and helped Karachi University to form the Abdul Qadeer Khan Institute of Biotechnology and Genetic Engineering. In addition to that, he also served as a political leader of Tehreek-i-Tahaffuz-i-Pakistan in 2012.
Dr Abdul Qadeer Khan Awards
He was awarded many times for his struggle and bringing nuclear design. Two of the highest awards given to Khan are:
Hilal –E– Imtaiz
Nishan –E– Imtaiz
Controversies
Many controversies took place after a successful nuclear test in Pakistan. He was objected to giving the centrifuge's nuclear designs to Iran in 1989, which Khan later accepted. Furthermore, he was demanded from Pakistan by the USA. Still, the Pakistan Army protected him in any situation, and a general was assigned for Khan's protection from international intelligence agencies.
Khan was also suspected of transferring HEU designs to North Korea. The intelligence agencies of the USA arrested the scientists of Korea who admitted that Abdul Qadeer Khan provided the design of HEU in the exchange of Ballistic Missiles in 1990. Furthermore, he was again demanded by the USA, but Pakistan Army ensured his security from other agencies.
In 2003, the USA spied on the nuclear program of Libya. They shifted the design of the nuclear program and lifted economic sanctions from Libya in return. A list of the design providers was presented to the USA, among which the name of Dr. Abdul Qadeer Khan was added.
The USA demanded Pakistan many times to arrest Khan, but the army generals, including Musharraf, denied it. They gave additional security by the forces at different times and in different situations.
Finally, Abdul Qadeer Khan was the one who made Pakistan capable of nuclear power after a continuous struggle of many decades. He is also known as the "Father of Islamic Bomb." He is living under the tight security of the Pakistan Army and Air Force these days.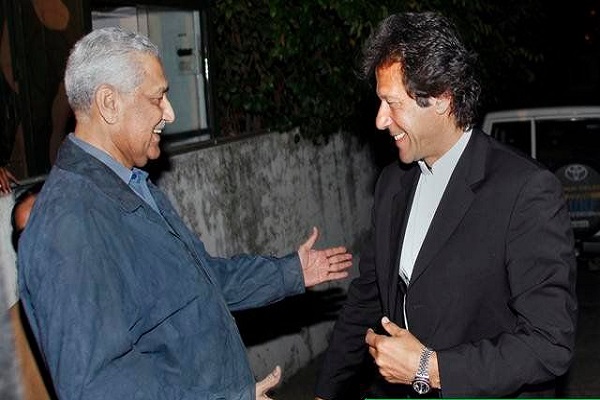 Dr Abdul Qadeer Khan Death
On 10th October 2021, Abdul Qadeer Khan took his last breathe in KRL hospital. On 9th October, he was rushed to the hospital due to bad health but unfortunately couldn't be saved.
Social Media Handle
https://www.facebook.com/ScientistAbdulQadeer/