2022 Pakistan Floods Overview
The floods of 2022 caused by the melting glaciers and monsoon rains have resulted in a huge disaster. More than 1700 individuals have been injured, and 1,003 have been killed. It is the deadliest flood in the world since 2017. The Pakistani government has appealed to the public to help their Muslim brothers in this time of distress.
People are generously donating to 2022 Pakistan floods relief operations. Volunteers have set up the camps throughout Pakistan and are collecting cash, food articles, clothes, utensils, and many needed articles for the flood victims.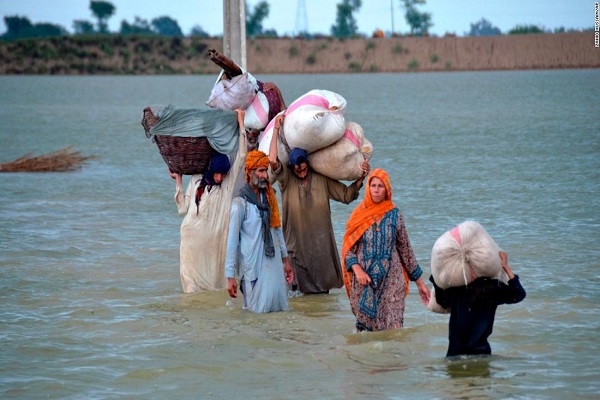 Disaster Caused by 2022 Pakistan Floods
Flooding resulted in the deaths and injuries of hundreds of people. About 12 percent of Pakistan's population, or more than 33 million people, have become homeless. Since mid-June, 30 million Pakistani people have been affected by floods and heavy monsoon rains, which have destroyed or damaged over 218,000 houses.
The two provinces with the greatest impacts on people and infrastructure are Baluchistan and Sindh.  Over 700,000 animals have been lost, almost all of them in Baluchistan, and 145 bridges, as well as roughly 3,000 km of roads, have been destroyed, making it difficult to travel to flood-affected regions. Additionally, almost 17,560 school buildings were destroyed or damaged.
A multisector quick needs evaluation was carried out in ten districts of the province Baluchistan at the demand of the Baluchistan PDMA (Provincial Disaster Management Authority) in order to identify gaps and priority needs across sectors. In affected regions, humanitarian partners are assisting the government-led responses and redirecting the available resources to address the most immediate needs while striving to further expand the response.
Cities Affected by 2022 Pakistan Floods
Balochistan Flood
Balochistan floods resulted in the deaths of 260 people. Rainwater invaded numerous homes in various regions, rendering them uninhabitable. 304,00 acres of crops were destroyed, and 50,000 homes were completely destroyed or damaged.
Gilgit-Baltistan Flood
At least fifteen people have been killed since July, and floods severely damaged the Karakoram Highway. Landslides forced the closure of several roads to traffic. Landslides and floods have severely damaged roads, bridges, water supply systems, and lands in the districts of Astore, Ghanche, Diamer, Nagar, and Ghizar.
High water levels in the Indus River also caused erosion of the S-1 Strategic Highway. The Ishkoman River flooded, cutting off the Ishkoman Valley Road at Gutkash. In the District Ghanche, a bridge located at Chhorbat was also destroyed. Nagar District's two bridges and valley roads were destroyed by floodwaters.
Sindh Flood
2022 Pakistan Floods in the province Sindh have caused at least 320 fatalities and 701 injuries. 830 animals were killed, and 57,496 homes were badly damaged or destroyed in Hyderabad Division. Farmland covering 1.54 million acres has been destroyed by the floods.
Punjab Flood
In Punjab, 2022 Pakistan floods have resulted in a total of 184 fatalities and 233 injuries. Numerous settlements in Taunsa Sharif were submerged under water because of floods. To Taunsa Sharif's west, in the historic town of Mangadotha, floodwaters carried away hundreds of homes and animals. Farmland of 178,000 acres was also devastated. The majority of families living near the flooded rivers started to leave the area.
KPK Flood
At least 187 individuals have died and 320 have been injured as a result of floods since July. In District Upper Dir 5 children who were returning to home after attending school were carried away and tragically drowned by floodwaters. A recently constructed hotel in the Swat District has fallen because of severe floods.
Tragic Incident
While conducting flood relief work in Lasbela, Baluchistan a Pak Army Aviation helicopter lost communication with air traffic control. The crash resulted in the deaths of six army personnel, including Lieutenant General Sarfraz Ali, Commander XII Corps.
Initial reports from authorities attributed the incident to bad weather, while Reuters reported on unconfirmed claims from the umbrella organization of the Baloch insurgency, Baloch Raaji Aajoi, that they fired the helicopter down.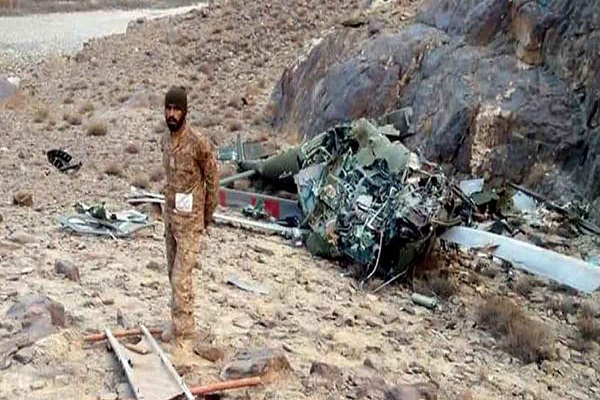 Organizations Working for 2022 Pakistan Floods
Following organizations in Pakistan are collecting funds for helping the flood-affected areas:
Alamgir Welfare Trust
Molana Tariq Jamil Foundation
Edhi Foundation
Legal Aid Society
JDC Foundation
Akhuwat Foundation
Shahid Afridi Foundation
Waseela-e-Raah
Saylani Welfare
Indus Hospital and Health Network
Million Smiles Foundation
Al-Khidmat Foundation
Malala Fund Pakistan
Baluchistan Youth Action Committee
Hands Pakistan
Karachi Relief Trust
Pakistan Red Crescent Society
Khubaib Foundation
Khushaal Pakistan
Rahma Islamic Relief
Donations to Government Accounts
Donate Rupees. 10 by texting 9999
Pakistan Telecommunication Authority (PTA) has made it simple to donate funds to the Prime Minister's relief account. By writing 'fund' in the SMS box and submitting it to 9999, mobile users can make Rupees. 10 donations.
Flood Relief Account by Baluchistan CM
Abdul Quddus Bizenjo, the chief minister of Baluchistan, has directed the establishment of a fund for flood victims. The National Bank of Pakistan and State Bank of Pakistan, both are accepting donations at any of their branches.
Sindh Bank account
The Sindh Government has created a 'Sindh Flood Relief Fund' account in Sindh Bank.