Indus Hospital & Health Network, previously known as Indus Hospital, is a multidisciplinary tertiary care hospital & healthcare network in Pakistan. Its construction started in 2004 and started its operations in July 2007. It is the country's first paperless hospital, with an e-cardiology system.
It is privately owned but provides free services. Four med students had the idea for a 'free public health care facility after visiting the site of the 1987 Bohri Bazar bomb explosion and being frustrated by the limited efficiency and resources of the emergency ward of Civil Hospital Karachi. This article carries every detail about the hospital, including Indus Hospital History.
| Title | Description |
| --- | --- |
| Details | |
| Type: | Hospital |
| For Donation:: | Tel: +92 (21) 3511 2220 |
| Name: | Indus Hospital |
| In Urdu: | سندھ ہسپتال |
| Email: : | [email protected] |
| Address: | The Indus Hospital Plot C-76, Sector 31/5, Opposite Darussalam Society, Korangi Crossing, Karachi -75190, Pakistan. |
| For Zakat : | Tel: +92 (21) 111 111 880 |
| Location: | Korangi Crossing, Karachi, Karachi, Sindh, Pakistan |
| Mini Info: | The Indus Hospital is a tertiary care multidisciplinary hospital that was constructed starting from 2004 and opened its door for the patients in July 2007 |
| Hours: | Monday Open 24 hours Tuesday Open 24 hours Wednesday Open 24 hours Thursday Open 24 hours Friday Open 24 hours Saturday Open 24 hours Sunday Open 24 hours |
| Funding: | Philanthropic foundation funding and public donations |
| Website: | http://www.indushospital.org.pk/ |
| Tel: : | +92 (21) 35112709-17 |
| Fax: : | +92 (21) 35112718 |
| | |
| | |
| Organisation | |
| Founded : | 2007 |
| Care System: | Private |
| Funding By: | philanthropic foundation |
| Services | |
| Emergency Department: | Yes |

Indus Hospital History
This network was established in 2007 by a team of experts with the help of businessmen and philanthropists with the aim of providing quality, indiscriminate health services to all individuals in a paperless, state-of-the-art, Karachi-based hospital.
Dr Abdul Bari, the founder, and all other co-founders worked in the public sector for several years, witnessing the deterioration of government-owned hospitals and the hardships faced by the city's impoverished patients.
The idea of Indus Hospital
At that time, they proposed the establishment of a multi-disciplinary hospital that'd offer free and high-quality treatment to Karachi's underprivileged community. The Islamic Mission Trust gave a non-operational hospital building in 2005 in Korangi, Karachi, that was made operational and upgraded in 2007.
With one-hundred and fifty beds, Indus Hospital and Health Network was founded as a multi-disciplinary and tertiary care hospital. This health network has been providing free services to the Pakistani people for the past thirteen years.
Reducing Healthcare Burden
The hospital has been growing into IHHN (Indus Hospital & Health Network), has been operating to reduce the nation's healthcare burden by offering high-quality healthcare facilities. The Network comprises twelve hospitals (four managed & operated by IHHN.
Moreover, eight operated by Network under Private-Public Partnership with the Punjab and Sindh governments), four Local Blood Centers (Multan, Bahawalpur, Jamshoro, and Karachi], four Physical Rehab Centers (Lahore, Karachi, Badin and Muzaffargarh).
Vision
To please Allah by providing quality healthcare to all.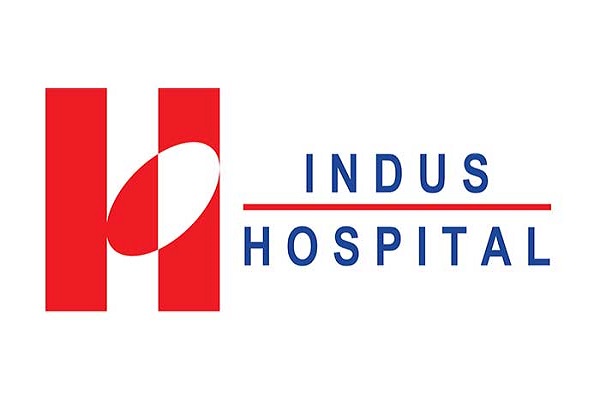 Mission
Concentrate on the creation of a compassionate, excellence-driven, comprehensive, free of the cost healthcare system for all.
To work as a non-profit network assisted with the zakat, donations, and waqf.
Follow ethically best practices in all operations.
Empower employees for their professional & spiritual growth.
Build and enhance human potentials through research and quality education.
Values
The dignity of employees and patients
Integrity in everyday activities
Passion for changing lives, bringing smiles, and serving
Commitment and loyalty to IHHN's cause
Being Responsible for the provision of healthcare services as a fundamental human right
Indiscrimination in the provision of healthcare services
Indus Hospital Leadership
Abdul Kareem Paracha-Chairperson
Mian Muhammad Ahsan-Director
Abdul Bari-CEO
Anwar Ahmed-Director
Muhammad Yahya-Director
Sheikh Muhammad Pervaiz-Director
Naseem Haider-Director
Adnan Asdar-Director
Khalid Khanani-Director
Amber Rasheed-Director
Syed Zafar-Senior Executive Director
Muhammad Ameen-Executive Director
Akhtar Aziz-Executive Director
Mohamamd Shamvil-Executive Director
Mashood Rizvi-Executive Director
Shakeel Akhtar-Chief Information Officer
Saira Khawaja-Executive Director
Adnan Farooq-Head of Finance
International Partners
The Indus Hospital, UAE Partner
Indus Development Foundation, Canada
Friends of Indus Hospital, Australia
Friends of Indus Hospital, USA Partner
The Indus Hospital UK Charity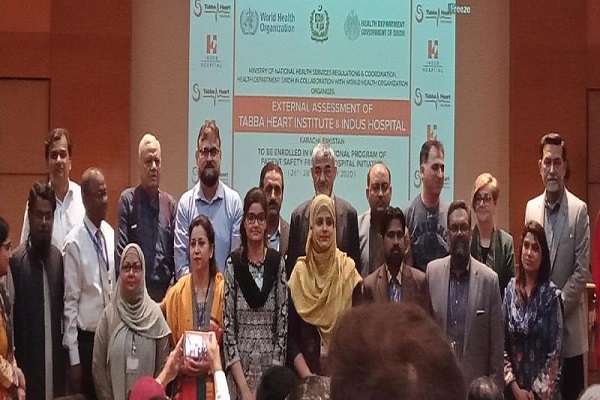 Employment Principles
Non-discrimination and equality of opportunities
Freedom of association & worker representation
Exchange of ideas and international communications
Workplace honesty and unacceptable bullying and harassment.
They don't employ or support child labour
Accountability for performance.
Safety, environmental, and health responsibility
Clinical Services
Pediatric Services
General Surgery
Pediatric Oncology
Neonatal Medicine
Pediatric Medicine
Pediatric Critical Care
Surgery and Allied Services
Obstetrics and Gynecology
Urology
Orthopaedics
Anaesthesia, Critical Care, and Pain Management
ENT/Otorhinolaryngology
General Surgery
Blood Center and Lab Services
Lab/Immunology
Lab/Chemical Pathology
Lab/Histopathology
Lab/Microbiology
Lab/Hematology
Lab/Molecular Biology
Medicine and Allied Services
Diabetes and Endocrinology
Nephrology
Cardiology
Pulmonology
Infectious Diseases
Gastroenterology
Emergency Medicine
Family Medicine & Community Health
Internal Medicine
Blood Center
The Blood Centre was set up in Oct 2013 with the aim of providing safe and healthy blood that meets international standards to all sections of society irrespective of any discrimination.
The mission of Blood Center
The Blood Center's mission is to motivate the nation to voluntarily donate blood.  In the few years, the Center has been capable of handling not only Indus Hospital and Health Network (IHHN) and the network of twelve hospitals, as well as the blood-banks of various government, private and non-governmental hospitals in the city of Karachi.
Physical Rehabilitation Center
In 2015 the Physical Rehab Center was founded at the Korangi Campus, Karachi, with the help of the CHAL Foundation and ICRC (International Committee of the Red Cross). It is Pakistan's only hospital that provides free prosthetic limbs as well as physiotherapy to enable sufferers to walk again.
In addition, the hospital offers psychological therapy to patients and their family members to assist them in dealing with the crisis.
Expansion of Centers
IHHN extended its Center's operations to Bedian Road Hospital in Lahore, and Civil Hospital in Badin and Recep Tayyip Erdogan Hospital in Muzaffargarh to meet the increasing needs. Disabled people are receiving modern rehabilitation treatments from all four centres. These include orthotics, prosthetics, mobility, and physiotherapy aids such as crutches and wheelchairs.
Outreach Programs
GHD
(Global Health Directorate)-the public arm of IHHN-oversees public health outreach strategies implementing facility-based and community programs throughout Pakistan.
These programs concentrate on MNCH (Maternal Neonatal Child Health), mental health, infectious diseases, primary care, and mental health programs in all communities and campuses. The directorate, with the assistance of some international and national donors and stakeholders, is operating several public health programs.
HIV Program
The ARV (antiretroviral therapy) treatment department at IHHN concentrates on improving programmatic care of individuals who take doses of drugs affected by AIDS, while new IVDUs (Intravenous Drug Users) are listed and put on antiretroviral therapy treatment.
This approach presented to support and help the patients beyond medical care by recruiting a team that'd facilitate counselling for anxiety and depression. In Pakistan, many people are suffering from HIV. These people are society's most marginalized people.
Zindagi Mehfooz
In Oct 2012, the Zindagi Mehfooz's digital registry was introduced to reinforce the timely vaccine coverage situation of children reaching TIH (The Indus Hospital) for immunization. Children who visit any of these immunization centres are also added to the list for SMS notifications.
Family Planning Initiative
Through the Community Health Program at Recep Tayyip Erdogan Hospital, GHD initiated a Family Planning project in partnership Punjab Government and Population Welfare Development.
IHRC (Indus Hospital Research Center)
IHRC serves as an important centre for research-related tasks at IHHN to guide, support, and promote the multiple research priorities of the Indus. They aim to promote a scientifically effective and morally right research atmosphere within the hospital, thus encouraging research.
History of IHRC
It was founded at Korangi Campus in 1998 and was operated in collaboration with IRD to set up and operate public health initiatives. The operations of IHRC were handed over to the Medical Directorate of Indus, and its public health programs like Diabetes, Malaria, and TB were shifted to newly founded GHD. IHRC was shifted from Medical Directorate to Academic Directorate.
Sponsored Research Programs
Cochlear Implant and Rehabilitation Program
RFP (Rabies Free Pakistan)
Verocell Trial
Halo Trial
Usage of Behavioral Sciences to ameliorate ER conditions of Pakistani Hospitals
Donation Methods
Bank Transfer
Donate Online
Shopping to Support Hospital
Donate Through SMS
Doorstep Collection
Jazz Cash
Funds Collection Centers
Social Media Handles
https://www.facebook.com/indushospital
https://twitter.com/indus_hospital
Contact Information
Address: Plot C-76, Sector 31/5, Opposite Dar-us-Salam Society, Korangi Crossing, Karachi-75190
Telephone# +92 (21) 3511 2709-17
Address: Plot # 779-802, B-Block, near Mian Chowk
Jubilee Town, Lahore
Telephone# +92-42-37514371-5