Shaikh Zayed Hospital is situated in Lahore city of Punjab. Besides being working as a tertiary care hospital, it is also working as a teaching Hospital with the name Shaikh Zayed Medical College. It is a government college of dentistry and medicine while its College ranks 4th on the list of government medical colleges in Punjab. This article has all the information about Shaikh Zayed, including Shaikh Zayed Hospital History.
| Title | Description |
| --- | --- |
| Details | |
| Type: | Hospital |
| Name: | Shaikh Zayed Hospital |
| Name in Urdu: | شیخ زید ہسپتال |
| Location: | Lahore, Punjab, Pakistan |
| Name: | Shaikh Zayed Hospital |
| In Urdu: | شیخ زید ہسپتال |
| Coordinates: | 31°30′31″N 74°18′31″E |
| Website: | http://www.szmc.edu.pk/ |
| Organisation | |
| Founded : | 1986 |
| Care System: | Service Before Self |
| Affiliated University: | Shaikh Zayed Medical College |
| Hospital Type: | Public |
| Funding By: | Shaikh Zayed bin Sultan Al Nahyan |
| Services | |
| Beds: | 1030 |
| Chairman Board of Management: | Ch. Muhammad Munir |
| Principal SZMC: | Prof. Dr. Mubarak Ali |
| Postal Address: | Sheikh Zayed Medical College/Hospital, Rahim Yar Khan, Punjab, Pakistan. |
| Tel No : | (068) 9230163-167 – 9230427 |
| Tel Exchange : | (068) 9230109 -164-165-166 |
| Fax No : | (068) 9230162 – 9230428 |
| Email: | [email protected] |
| Chief Security Officer: | DR. Muhammad Anwar |
| Standards: | Middle Class |
| Board Of Management: | 10 Members |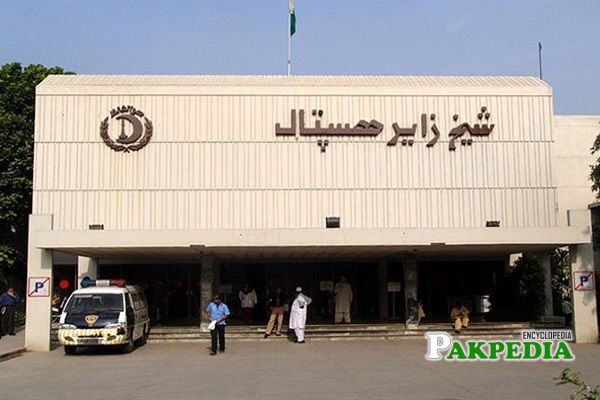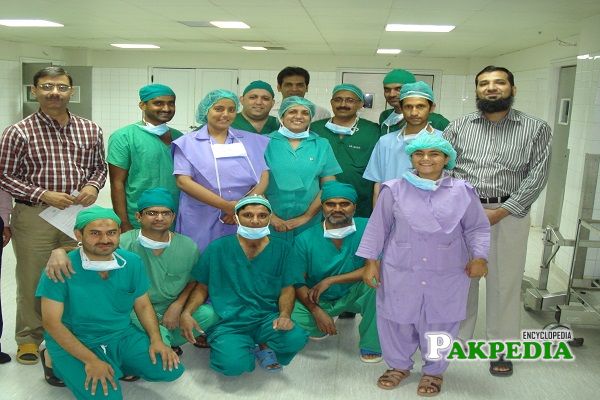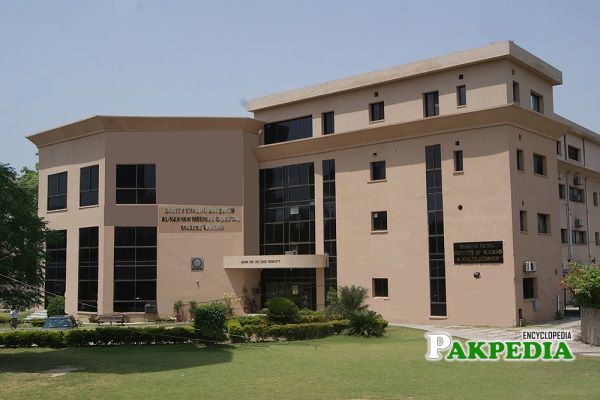 Shaikh Zayed Hospital History
The establishment of the hospital originated on 6th November 1973, and the donations of Rs 300 Million were given by Shaikh Zayed Bin Sultan Al-Nahyan. The hospital started developing in 56 Acres of Land. Till the completion of Shaikh Zayed 360 beds located there. It was inaugurated on 8th September 1986, and after a few years, Zayed Hospital stepped into the education field, and on 10th March 1994, the Shaikh Zayed Medical College came into being. With time more facilities added in Hospitals, and it became one of the pre-eminent Hospitals of Pakistan. In 2010 a new medical campus was inaugurated by the President of Pakistan.
Mission
The hospital aims to provide care to patients in a friendly environment and reach heights of patient satisfaction. They ensure to provide quality based education and first-rate treatments that should be the top priority of every hospital.
Departments
General Medicine
Nephrology
Pulmonology
Cardiology
Neurology
Pediatrics
Dermatology
Rheumatology
Gastroenterology
Psychiatry
Plastic Surgery
Surgical Unit
Cardiothoracic Surgery
Neuro Surgery
Pediatric Surgery
ENT
Ophthalmology
Orthopedic Surgery
Dental Surgery
Urology
Obstetrics and Gynecology
Liver Transplant
Kidney Transplant
Radiology
Haemotology
Histopathology
Endoscopy
Facilities
The Shaikh Zayed Hospital ensures to provide various facilities to their patients. It incorporates:
247 Services
All emergency cases are facilitated at the hospital. Hospital has trauma and emergency ward. The Ambulance Service is available 24 hours a day. The competent staff at the hospital is capable of handling all types of emergency cases.
Emergency Services
The provision of high quality and effective emergency curative care to patients is the aim of the emergency department. A vast range of pediatric and adult emergencies are handled in the department. Many hospitals in the country refer patients to Shaikh Zaid Hospital.
Liver Transplantation Project
In July 2006, the project of the liver transplant was approved for Shaikh Zayed Hospital. Anesthetists, Surgeons, Paramedics were members of the surgical team. This team was sent to the world well-reputed centers in liver surgery and transplantation in Japan, Turkey, England, South Korea, and India. This team of surgeons observed the work of surgical teams of these liver centers. In order to make this project feasible, two competent liver transplantation surgeons who have worked and trained in well-reputed centers of China and Europe were engaged in this project. Today Shaikh Zayed Hospital is providing the latest liver surgical services. 
Now Liver transplantation is done on a regular basis in Shaikh Zayed. Equipment acquisition for liver transplantation is fully functional. Doctor Tariq Ali Bangash is head of the surgical team. All services like Labs, Radiology, and blood banks have been modernized to fulfill the demand for a liver transplant. The liver transplant center is equipped with 32 beds and fully operating HDU and ICU.
Rheumatology Department
The Rheumatology department at Shaikh Zayed Hospital was inaugurated in 2017. Professor Doctor Zaffurullah, President College of Physicians & Surgeons, inaugurated this department. This department offers medical care to patients of all ages, having joints and knee problems.
Nephrology Department
Nephrology and Hemodialysis department was set up in the emergency unit of the hospital. Out of a total of24 beds, ten beds are for emergency situations. Hemodialysis, renal biopsy,  peritoneal dialysis, and continuous therapies are carried out in this department. Associate Professor Doctor Abid Hussain is the first and present head of this department. Dr. Abid having eight years of experience in teaching, worked hard to establish an emergency dialysis unit, dialysis center classroom, and library in the department.
Faculty
Well-experienced and highly qualified doctors are offering their services in Shaikh Zayed Hospital
Doctor. Hussam Ahmad                       Liver Specialist
Doctor Kashif Malik                              Gastroenterologist
Doctor Farhan Shaukat                        General Physician
Tamseel Fatima                                    Nutritionist
Doctor M. Shaheen                              Dermatologist
Doctor Babar Ali                                   Neurosurgeon
Doctor Mohsin Khan                            Cardiologist
Doctor Athar Mahmood                        Urologist
Waste Manangement
Shaikh Zayed Hospital generates 330-kilo tons/year or 850 Kg/day of waste. Infectious waste, which consists of syringes, plastic bags, cannulas, needles, and catheters, is about 10 percent of total waste. It is necessary to handle and dispose of infectious waste. The best way to dispose of infectious waste is incineration. Three sources of waste at the hospital are the operation theatres, the laboratories, and the wards. Non-infectious plastics, radiology chemicals, and glassware can be recovered. Fortunately, Shaikh Zayed has an incinerator for disposing of infectious material. All infectious waste is incinerated.
Contact Information
The contact information of Shaikh Zayed Hospital incorporates
Online Appointment = 04235865731
Address =  Shaikh Zayed Medical Complex, University Avenue, New Muslim Town Lahore, Pakistan
Telephone = 04235865731
Customer Care Tele = +92 42 35865731-37
Official Website = www.szmc.org.pk