Reham Khan was born on April 3rd, 1973 in Libya, to Pakistani parents Dr Nayyar Ramzan Khan and Saeeda Nayyar from Abbottabad. Soon after her birth, when she was just 2, her family moved back to Pakistan and settled down in Peshawar. Her father's ancestral village is 'Bufa' Mansehra and he belongs to 'Swati' tribe. Reham had two siblings, Muneer and Salma.
She started her schooling at Presentation Convent, Peshawar. Soon after clearing HSC at 18, she got married to her cousin Ijaz Rehman, at Abbottabad on 23rd July 1992. That was an arranged marriage, by her parents.
After her marriage she moved to UK with her husband who was working as a psychiatrist there. Reham is Pakistani National by birth but after moving to UK she applied for British citizenship sponsored by her husband Ijaz Rehman. She continued with her studies in UK even after getting married and was living a happy married life with Dr Ijaz. She has three children from her first marriage Sahir Rehman (son), Ridha Rehman (daughter), Inaya Rehman (daughter).
| Title | Description |
| --- | --- |
| Personal | |
| Name: | Reham Khan |
| Nationality: | Pakistani |
| Details | |
| Website: | http://www.rehamkhanofficial.com |
| Born: | Reham Nayyar, April 3, 1973 (age 44) ,Ajdabiya, Libya |
| Education: | Grimsby Institute of Further & Higher Education, Jinnah College for Women, North Lindsey College |
| Alma mater: | Jinnah College for Women |
| Occupation: | Journalist |
| Years active : | 2007–present |
| Spouse(s): | Ejaz Rehman (m. 1993; div. 2005), Imran Khan (m. 2015; div. 2015) |
| Children: | 3 (all from her first marriage) |
| Parent(s): | Nayyar Ramzan (father) |
| Relatives : | Abdul Hakeem Khan (uncle) |
| Siblings: | Munir Khan Nayyar, Salma Nayyar |
| Movies and TV shows: | Janaan, The Reham Khan Show, In Focus |
| Children Name: | Sahir Rehman, Inaya Rehman, Ridha Rehman |
| Reham started career: | 2006 hosting shows on Legal TV. |
| In 2007: | Reham began presenting for Sunshine Radio Hereford and Worcester |
| In 2008: | Joined BBC as broadcast journalist. |
| In 2013: | Joined Pakistani news channel News One |
| In 2014: | Joined PTV , Dawn News presenting the current affairs show In Focus |
| In December 2015: | New talk show by the name of Tabdeeli on Neo TV. |
| In June 2016: | Reham left Neo TV |
| Reham also produced: | Pakistani film Janaan |
| Joined LegalTV: | May 2006 |
| Post Graduate: | Socialogy, Broadcast Media |
| Children: | 3 (All From her First Marriage) |
| In Urdu: | ریحام خان |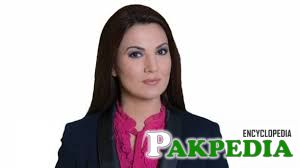 Introduction

Reham Khan is a brilliant and well educated anchor. She is famous journalist and also a highly charismatic personality. Apart from this, she has attractive figure and sexy look. However, we must say that, beauty with brain is suit on her charming personality.
Reham Khan, is very famous now these days because of her second marriage with PTI Chairman Imran khan. It is also reality, she has own identity as British Pakistani journalist. She is very passionate and confident young lady. She has dreamy eyes and fighter attitude towards her career. In short, she is career oriented journalist. She was born in Libya and has accuracy in four languages such as Pashto, English, Urdu and Hindko makes her unique in many ways. She is a beautiful lady of 42 years old, and married with her cousin. Unluckily, she got divorced and moved in UK.[1] Reham Khan Introduction
Early Life
Reham Khan's early life was very memorable. She was born April 3, 1973. Her Pakistani Parents basically belong to Abbotabad. After Reham's birth they went back to Pakistan with their Three Children, Muneer, Salma and Reham. Reham Khna's childhood memories in Libya because she spent her early there. Reham then went to Presentation Convent School in Peshawar in Pakistan. From her childhood till now she is very talented and intelligent person.
Although her Bachelors is in Education and she had started a post graduate in Sociology, a change in personal circumstances allowed her to follow her dream of working in Media. She started a postgraduate in Broadcast Media at the Grimsby Institute, North East Lincolnshire in 2005 and undertook a 4 week placement with the BBC as part of the intesive course. To fund the course, she started looking for jobs, eventually recieving an offer from LegalTV. After delivering highly impressive results within a month, her position was made permanent.[2] Reham Khan Early Life
Before Fame

She was born simple girl like other human beings. But with the passage of time she made her unique manners and career ways. So, before getting popularity, she spent her early days in abroad and worked in UK. Before starting her career, she secured a bachelor's degree in education and went on to study broadcast journalism at England's North Lindsey College.[3] Reham Khan Before Fame
Education
She received a Bachelor Degree in Education from Jinnah College for Women, Peshawar, Khyber-Pakhtunkhwa. After that opted a course in Sociology but she changed her interest due to family issues. Moreover, she got postgraduate diploma from Grimsby United Kingdom. She ended her study life in 2006 and start work in BBC.[4] Reham's Education
Parents

Her parents belong from Baffa which is a small village that lies in west of Mansehra. Her father name is Dr. Nayyar Ramzan and her mother name is Saeeda Nayyar.[5] REham khan Parents
Siblings
She has strong bonds with her sister and brother. She has one brother and one sister. Her sister name is Salama Nayyar and brother name is Munir Khan Nayyar.[6] Reham Khan Siblings
Breakthrough
She is most popular for her fascinating professional work. She was working in news channels and got popularity from her early career days. She was hosting in Focus talk program. She showed her entry in media through news channel. So, that was famous scenario of her life in which she achieved popularity. She is very notable lady and worked on BBC and also Pakistan network channels such as Dawn News channel. Unfortunately, she lost her Job in and she gave up. After that she moved to Pakistan and joined her professional life in Pakistan news channel such Aaj Tv, but after being fired by Aaj Tv, she applied to PTV, she was fired by PTV & also by News 1, in the past 17 months she has been fired from 5 TV channels.[7] Reham Khan Breakthrough
Rehams Career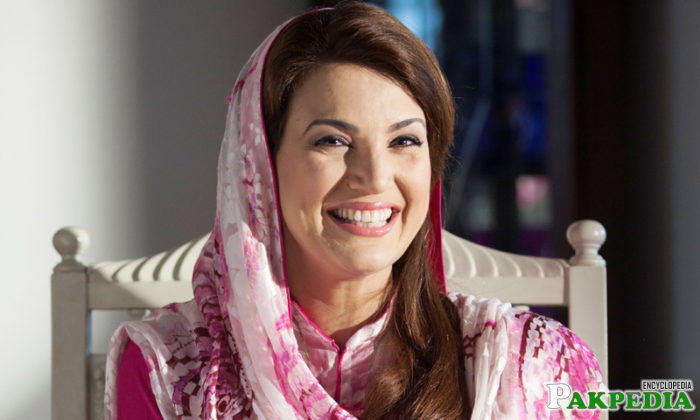 As a career oriented lady, she said in an interview; she achieved popularity and respect. She did not want to indulge herself in marriage life but due to her parents wish she married with her cousin. She stated her career as a journalist in 2006. She was also strong presenter on BBC channel. Furthermore, she came in Pakistan and start her career as hosting in Pakistani electronic media. She was also working on radio station as journalist.[8] Reham's Career
Legal TV
Reham joined LegalTV in May 2006. At LegalTV, her responsibilities included not only presenting the flagship show but also working in an executive producer capacity for several exciting and innovative programs. Reham managed to build up a loyal following and in 2007, also started presenting & producing Breakfast News & Sport for Sunshine Radio Hereford & Worcestor (part of the Laser Broadcasting Group).
Juggling two jobs meant leaving at 5am for Shropshire for the breakfast show, and then heading to Aston in Birmingham for the evening show. She managed to clock up a remarkable 155,000 miles. It was this kind of dedication and passion that made her the perfect candidate for the breakfast shift offered at the BBC in 2008.[9] Reham Khan Legal TV
BBC
In 2008, Reham took up the position of Broadcast Journalist on BBC South. The famous 3 hour sleep pattern fans are now familiar with is a direct result of those early shifts. Despite her gruelling schedule Reham was devoting time regularly to causes like Women & Ethnic representation in the Police Force, also dealing with issues such as the Radicalisation of youth.
She went on to spend 4 and half years at the BBC and was one of the few presenters who not only retained their position but was promoted to a Senior Broadcast Journalist role despite the BBC DQF cuts. However in 2012, Reham decided to resign, moving to Pakistan to cover the historical 2013 Pakistani General Elections.[10] Reham Khan BBC
Pakistan
Reham's meteoric rise in Pakistani Media started with NewsOne in January 2013. Soon after, she was presenting the 8pm program on AAJ TV. After enjoying much success and acclaim over the course of the year, Reham opted to move on in July 2014, limiting herself to guest appearances while focusing on the IDP situation. Reham briefly took up a position with PTV for the 8pm slot but found she could not compromise journalistic principles of accuracy, honesty and fairness and resigned.
Reham is currently working at Dawn News hosting In Focus in the Friday-Sunday 8pm slot[11] Reham Khan Pakistan
Rehams First Marriage
Reham Khan's first marriage with her cousin because of her parent's desires. She got married with him when she was just nineteen years old, His name is Ejaz Rehman was her first cousin and he worked as a British psychiatrist. She had three children who still live with her after divorce. She is still working as a journalist and look after her children.[12] Reham's First Marriage 
Children
Reham Khan has two daughters named Ridha Khan and Inaya Khan, and only son named Sahir Khan from her first husband.[13] Reham 's Children
Second Marriage

Rehm's want to refresh her life again and she want marriage episode in her life. So, she decided to start new relationship bonding and got married with PTI chairman Imran khan.[14] Reham's Second Marriage
Divorce
Unfortunately, she got divorced again and ended her relationship with Imran khan in the month of October. Hence, electronic media as well as print media both were involved in her breakdown relationship. People raised questions about their relationship but she did not want to answer their immature talks.[15] Reham Khan Divorced
Rehams Consultation
She said in an interview, why media and people are interfering in my life. I t is my private life. I got divorce because I was not happy. My frustration level is high because media I still raising that divorced episode.[16]Reham,s Consultation
Desire for Simple Life
She has mentioned that media and people should stop asking her questions about her private life. She says that she is just like another human being and wants to lead a simple life.[17]Reham's Desire Simple Life
Currently Working
She is currently hosting on news channel such as Dawn news. She is very active in current affairs and efficient as a journalist.[18] Reham's Currently Working
Fascinating Fact

She is very gorgeous and charming woman. Reham Khan is very fond of cooking and try to make new sweet dishes. Her favorite dishes are Soshi and Pizza.[19] Reham's Fascinating Fact
Filmography

Reham khan was making two films as producer, in which Jannan is one of best.[20] Reham's Filmography
New book controversy
Currently' all the social media are flooded with Reham khan's new book controversy which she was writing from last many years and recently has completed it. The main question which arises in the mind of so many people is that what's actually written in the book but no one has the authenticated answer except the author of the book but the main script of the book has been revealed which miffed all the members of Pakistan Tehreek-e-Insaf because it's against Imran Khan and his first wife Jemima too. According to few people' this book is a conspiracy of Pakistan Muslim League which they completely denied. The actual content of the book will be revealed when the book will be published.