Marvi Sirmed is a famous and outspoken Pakistani Journalist and human right defender who often remained in the limelight due to different controversies. She has actively participated in various rallies and stood against minorities and rapists several times. She was bullied by writer Khalil ur Rehman on a live television show for her feminist comments. This article has all the information about Marvi, including Marvi Sirmed Biography.
| Title | Description |
| --- | --- |
| Personal | |
| Name: | Marvi Sirmed |
| In Urdu: | ماروی سرمد |
| Famous As: | Journalist |
| Nationality: | Pakistani |
| Residence: | Islamabad |
| Education: | Masters |
| Alma Mater: | University of Punjab |
| Profession: | Journalist and Human Right Defender |
| Years Active: | 1990-present |
| Website: | https://twitter.com/marvisirmed |
| Born | |
| Date: | 11th June 1970 |
| Place: | Sialkot |
| Family | |
| Ethnicity: | Asian |
| Spouse: | Sirmed Manzoor |
| Children: | Rohail Sirmed |
| Parents: | Chaudhry Anwar ul Haq |
| Siblings : | Naveed Bin Anwar and Nabeel Bin Anwar |
| Relatives: | Chaudhry Abdul Rehman (Grandfather) |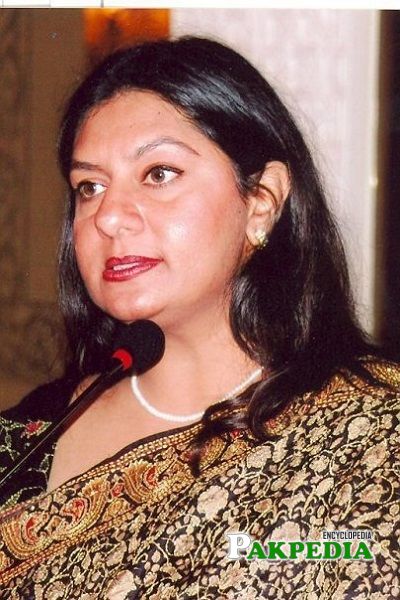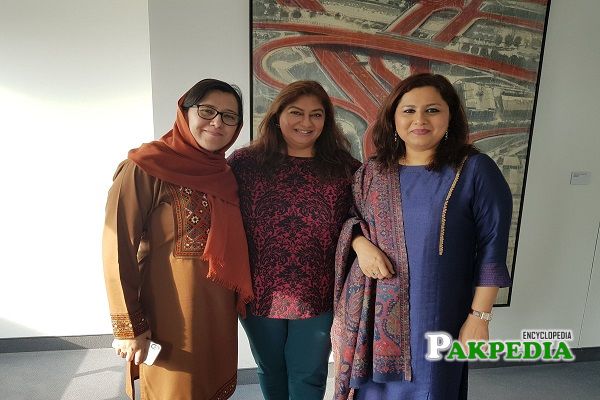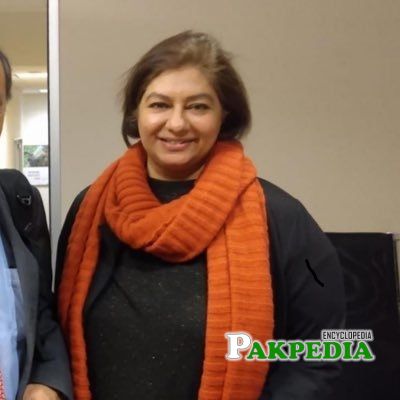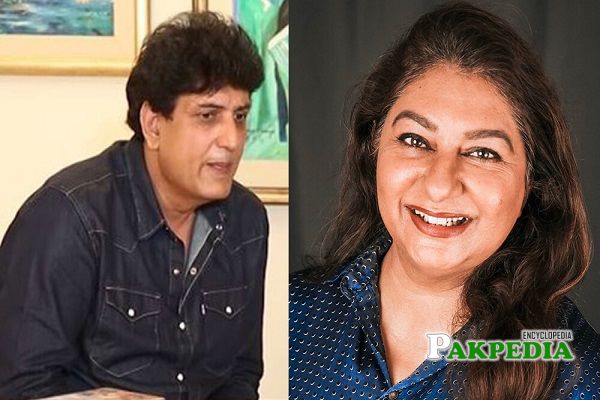 Marvi Sirmed Biography
Marvi is a well known Pakistani feminist who started her career a long time ago as a journalist. Marvi often raises her voice again various social issues, including Blasphemy Laws. She is often seen using foul language during interaction with random people on social media. Sirmed has been attacked physically and verbally by people on live television programs many times. She has survived many death attempts. She is one of those who firmly believe in the 'Mera Jism Meri Marzi' concept.
Marvi Sirmed Religion
A lot of news circulates on social media regarding her religion, yet she never clarifies anything. On being asked about her religion once by a random person, she answered, 'Why my religion is such a huge national issue?' However, because of her ideas, she is often being called a non-muslim, but never answered directly yet.
Marvi Sarmad age
She was born on 11th June 1970 in Sialkot. Currently, Marvi is living in Islamabad with her family.
Education of Sirmed
Marvi holds the degree of Masters in Science that she obtained from the University of Punjab. During her educational period, she started working as a content writer for various leading newspapers. 
Marvi Sirmed Family
She belongs to agricultural family background. Her father, Chaudhry Anwar ul Haq served as a Beurocrate till 2003 and got retirement as Directorate General of Public Relations while her grandfather Chaudhry Abdul Rehman was a farmer. One of her brother Naveed Bin Anwar resides in Canada, where he serves as an active leader of Pakistan Tehreek e Insaf. Her younger brother likewise associates with politics and works as an active worker of PTI.
Marvi Sirmed Husband
She got married to Sirmed Manzoor in the 1990s, who is serving as a freelance journalist. They blessed with a son Rohail Sirmed.
Career
Initial Career
Sirmad has served as an article writer at the start of her career for various newspapers, including The News. Later after completing her education, she started teaching in various Schools, including Public School. Later she associated herself with South Asia Partnership Pakistan that is a non-government organization. Marvi has likewise worked with NGOs and greatly emphasizes gender quality due to which she has faced problems many times.
Human Right Defender
In 2002 Marvi started working with Aurat Foundation and an NGO where she highlights the gender quality and always stood for it. In 2004 she went to The United Nations Development Programme, Pakistan. During her work at UNDP, she remained to post to various places incorporating the National Commission on the Status of Women, Federal Ministry of Women's Development, and the Parliament of Pakistan.
As a Journalist
Since 2016, Marvi is handling independent jobs for global associations and is serving as a journalist, in work with Daily Times. She has raised her voice several times against the sexual harassment and remained the part of various lawyer movements. She has been effectively raising voice for the privileges of strict and ethnic minorities, against the constrained changes of Hindu and Christian young ladies. In 2010 she honored with National Human Rights Award by President Asif Ali Zardari.
Harassment and Assassination attempts
Marvi has been the victim of physical and verbal harassment many times, even on live television programs, because of her bold and courageous thoughts. In 2011 a few unidentified people entered her house and stool all her important documents and information. However, all the stolen data recovered within a month. The new year she and her husband attempted to murder by unknown people. However, luckily both saved.In 2018 the same incident took place where a few unknown people entered her home and stole her and her family's passports, Laptops, and mobile phones. The same year she again succeeded in escaping from a shot when a random gunman tried to kill her. On 3rd March 2020, she was verbally abused by famous television writer Khalil ur Rehman Qamar that welcomed a considerable controversy. All the celebrities, including Mahira Khan, Sanam Saeed, and Hamza Ali Abbasi, stood for Marvi Sirmed and urged to boycott Khalil. Social Media Handles
Her social media accounts incorporate
https://twitter.com/marvisirmedhttps://www.facebook.com/marvisirmed1/