Khurram Zaki was a human rights defender and journalist. He was a Shia and was known for his antagonism to religious fanaticism. He banned terrorist organizations such as Tehrrek-e-Taliban (TTP), Ahlus Sunnah Wal Jamaah (ASWJ), and Lashkar-e-Jhangvi (LeJ). This article has all the information about him, including Khurram Zaki Biography.
| Title | Description |
| --- | --- |
| Personal | |
| Name: | Khurram Zaki |
| In Urdu: | خرم زکی |
| Famous As: | Social Activist |
| Nationality: | Pakistani |
| Residence: | Karachi |
| Religion: | Islam |
| Profession: | Activist, Journalist and Blogger |
| Tv Show: | Sirat-e-Mustaqeem |
| Website: | https://twitter.com/intaffairs |
| Born | |
| Date: | 26th March 1976 |
| Place: | Karachi |
| Family | |
| Children: | 3 Sons 1 daughter |
| Died | |
| Date: | 7th May 2016 |
| Cause of Death: | Shot by Armed Terrorist |
| Rest Place: | Karachi |

Khurram Zaki Biography
Khurram was a man with firm determination and courage. He remained stuck to his goals and vision, ignoring all the hurdles and boundaries. He raised his voice on every critical issue of the country and stood against terrorists and the Taliban and struggled to ban their activities in Pakistan.
Zaki used to present his point of view clearly and bravely and protested with other activists on many vital issues.
Khurram Date of Birth
He was born on 26th March 1976.
Education of Zaki
He received education from 1998-2001 in 'National University of Computer and Emerging Sciences.'
Career
Contact Plus
He started his career in 2002 at 'Contact Plus,' a BTL division of Interflow Communications. He worked as Activation Manager in the Strategy Department under Syed Abdul Karim's leadership.
His tasks included management and lead of loyalty clubs to foster the development or growth of products like Lipton, Unilever Pakistan's tea brand.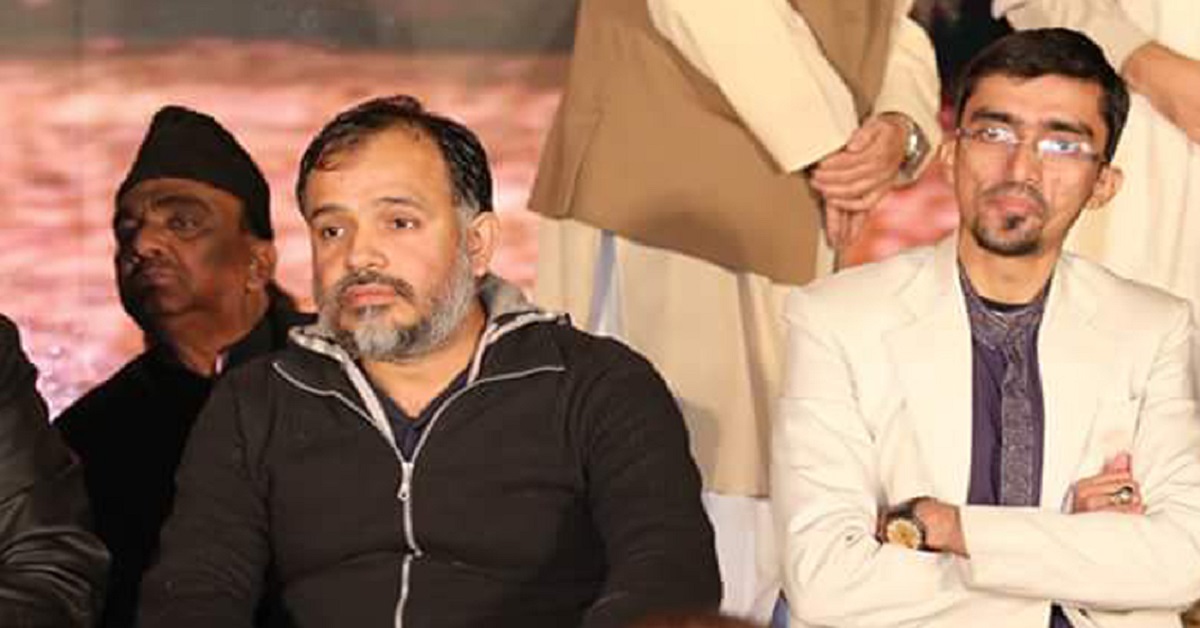 T.V. One
He joined 'T.v One' in 2005 as Producer/ Director in the department of current affairs and worked under Sajjad Mir's supervision; Mir was Nawa-i-Waqt's former editor. He produced and directed 'Taboo,' 'Front Page,' 'Sajad Mir Ke Sath,' and several other current affairs.
Moreover, he hosted several religious programs, including 'Deen Dialogue,' and Sirat E Mustaqeem.' After Mir left T.V. One, Taher Khan asked him to lead and head the infotainment and current affairs department.
He conducted many political and current affairs talk shows, including 'Election Beat' and 'Front Page,' focusing on Talibanization, Security Issues, Sectarianism, and Terrorism.
Let us Build PAK
He served as an editor of 'Let us Build Pakistan' a blog to support a democratic, inclusive, and progressive Pakistan. This blog was blocked and censored by PTA for Pakistani viewers.
Civil Society Activist
Protest Outside CM House Karachi
Pakistani Civil Society that was inactive after its last meaningful and vocal protest movement against General Musharraf during the lawyers' movement became functional and active again in the Peshawar Army Public School attack. Pakistani Government announced a 'National Action Plan' to control and counter the hazard of growing terrorism and religious extremism in Pakistan.
Pakistan's constitution was also revised with the twenty-first amendment, which mainly requires military trials of terrorists, organizations, and terrorist groups who carry terrorist activities using the name of sect or religion.
An extended ban on the death penalty was terminated to execute the terrorists quickly. Despite the Pakistanis' demand to take severe action against terrorists, the Government of Pakistan didn't take any stringent action against terrorists and ditched and faltered the public's hopes.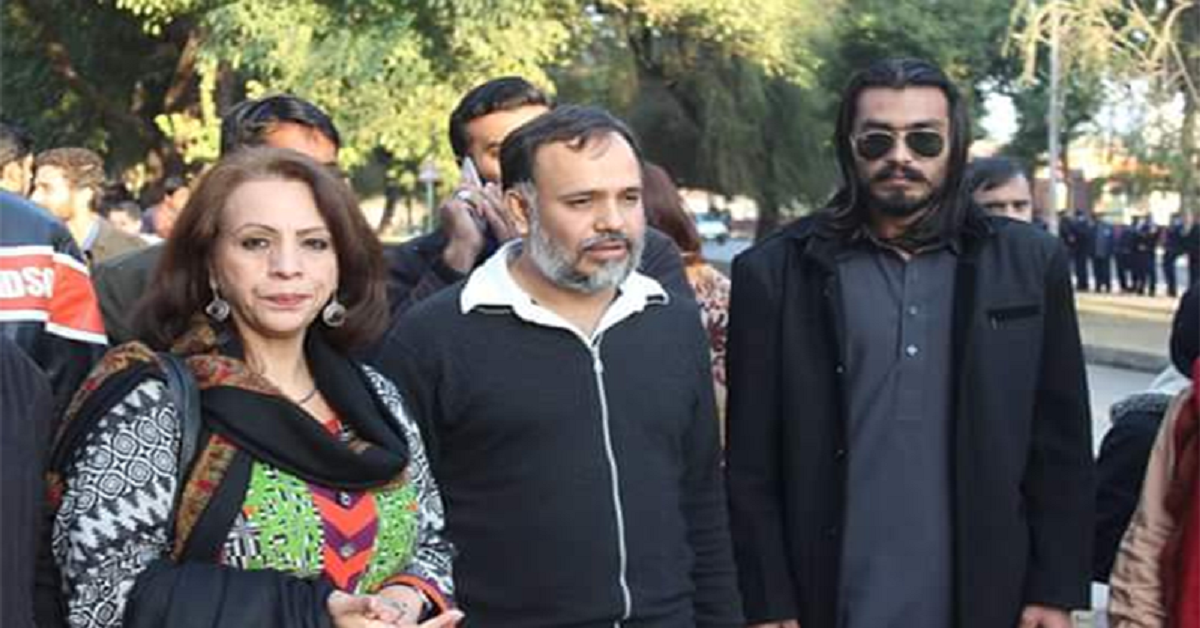 Attack on Shia Mosque
Terrorist groups were not hanged. Banned terrorist group ASWJ took advantage of this situation and attacked a Shia mosque in Shikarpur during Friday prayers on 30th January 2015. Zaki announced a protest in front of Chief Minister House Karachi and requested other activists to join this protest on 2nd February 2015.
He had a short skirmish and tongue lashing with police when he attempted to move into the rally's red zone. Finally, after thirty hours of the sit-in and unending negotiations with government representatives, including Waqar Mehdi, Rashid Rabbani, and Sharmila Farooqui, the Government agreed on protestors' demands.
Sharmila Farooqui declared that Ahlus Sunnah Wal Jamaah is a terrorist group during a press conference. The Sindh administration would take action against them according to the 'National Action Plan.' However, this promise was never fulfilled.
Detention from outside Chief Minister House
On the next day of the Government's announcement on media about restraining Ahlus Sunnah Wal Jamaah, the ASWJ announced their rallies on 5th February 2015 to favor Kashmir's cause. These rallies were against promises of the Government, and the land's statuary laws, including the National Action Plan, Anti-Terrorism Act, and Protection of Pakistan Act approved after the Peshawar APS attack.
After receiving the news of ASWJ rallies, the civil society announced another protest outside the Chief Minister's house. The banned terrorist group not only conducted rallies on that day but also entered the red zone and started their sit-in there. Rangers, law enforcement agencies and, police kept viewing this situation of a law violation.
Protest
Zaki, Noor E Mariam Jibran Nasir and, several other activists arrived Chief Minister from another side and began a protest against ASWJ and Sindh Government for not fulfilling their promises. On the other hand, ASWJ was protesting against Zaki and Civil Society.
District administration and police officials cracked down on society activists instead of Ahlus Sunnah Wal Jamaah and arrested twenty-five activists, including Zaki. These activists were freed after huge protestors, and masses started gathering at the police station asking their instant release.
Civil society activists were again arrested, and this arresting exposed the weakness of infrastructure and civil Government in front of 'jihadi' groups. Police were unable to detain even a single terrorist.
Protest Outside Islamabad Lal Masjid
On 16th December 2015, the 1st anniversary of the APS attack, Zaki announced a protest outside 'Lal Masjid' Islamabad. Security and Intelligence bodies and district administration tried to convince him to change the protest location describing foreseen attack threats by terrorist groups.
A meeting was held with the district administration on D.C. Islamabad's invitation the same day. He reemphasized that every citizen has the right to peaceful protests, and so the activists would carry on their protest. When Zaki, along with his family and other social activists, reached, the 'Lal Masjid' police officials were already at the protest location to scatter the protestors.
Khurram Zaki Arrestment
As soon as the protesters began raising slogans against the Taliban, Molvi Abdul Aziz, and Extremism Police Deputy Superintendent, many police constables were ordered to arrest the protesters. Police constables dragged towards the police van. He kept asking the cause of arrest as they had not violated any law.
The news of the arrest and protest were broadcasted on news media as 'breaking news.' Not only Zaki but his sixteen-year-old daughter Maryam and wife were also arrested along with other activists. They were released on the orders of an interior minister 'Ch. Nisar Ali Khan.'
Khurram Zaki Murder
On 7th May 2016, when he was having dinner at a hotel in Sector-11B North Karachi, he was shot dead by unknown murderers riding on motorcycles. In this assassination attempt, Zaki died and, a journalist Khalid and a pedestrian got injured.
Various organizations and rights activists conducted rallies and protests against his murder. His funeral prayer was held outside the CM house. He was embedded in Wadi Hussain (A.S.) cemetery in Karachi.