Raheel Sharif is a retired army general of Pakistan who was born on 16, 1956, in Quetta. He is the 15th army general of Pakistan who Prime Minister Mian Mohammad Nawaz Sharif appointed in 2013. He was a four – stars general who served Pakistan Army from 2013 to 2016.
Furthermore, he is one of the famous generals in the history of Pakistan who is awarded many militaries and civil awards, including Hilal –E– Imtiaz and Nishan –E– Imtiaz. Currently, he is serving as a head of IMCTC, an Islamic Military Counter Terrorism Coalition) which is a 41 Muslim Nations alliance headquartered in Riyadh, KSA.
Saudi Arabian King Mohammad Bin Salman founded the military alliance in 2015. This article summarizes all the information about him, including Raheel Sharif Biography.
| Title | Description |
| --- | --- |
| Personal | |
| Name: | Genera Raheel Sharif |
| In Urdu : | جنرل راحیل شریف |
| | |
| Famous As: | Army Cheif |
| Nationality: | Pakistani |
| Residence: | Gujrat, Pakistan |
| Education: | Early education: Government College Lahore/Higher education, UK, Royal College of Defence Studies (RCDS). |
| Religion: | Islam |
| Profession: | Army Officer |
| Height: | 5 ft 11 inches |
| Awards : | Nishan-e-Imtiaz, Hilal-e-Imtiaz |
| Born | |
| Date: | 16 June 1956 |
| Place: | Quetta |
| Details | |
| Allegiance: | Pakistan |
| Service/branch: | Pakistan Army |
| Years of service: | 1976 – 2016 |
| Rank: | General |
| Unit: | 6th FF Regiment |
| Commands: | XXX corp, Xi Division |
| Battles/wars: | Operation Zarb-e-Azb, War in Northwest Pakistan,2014 Kashmir Skirmishes |
| Awards: | Nishan-e-Imtiaz ,Hilal-e-Imtiaz |

Raheel Sharif Biography
Raheel Sharif is one of those few names of politics who will always be remembered because of his services. After doing his F.Sc, Raheel Sharif was recruited in 54th PMA Long course and became a second lieutenant in Pakistan Army after his passing out in 1976.
Furthermore, he served Pakistan Army as a Four Stars General and was considered to be a single Pakistani general who was awarded Hilal E Imtiaz and Tamgha E Imtiaz. In addition to that, he is currently serving as head of the Islamic Military Alliance formed by Saudi Arabia.
Moreover, he is the brother of Major Sabbir Sharif who was awarded the highest military award of Pakistan, Nishan –e– Haider, martyred in the India – Pakistan war of 1971, which resulted in Bengal's separation. He is also the relative of Major Aziz Bhatti from the side of his mother, who was martyred in Indo – Paki war of 1965.
Raheel Date of Birth
He was born to a Muslim Rajput family on 16th June 1956, in Quetta, Baluchistan, Pakistan.
Education of Raheel
Raheel Sharif got his early education from the Government College of Lahore and was admitted to Pakistan Military Academy after qualifying 54th Long Course of Pakistan Military Academy (PMA). During his military career, he graduated from the PMA.
Furthermore, he did a number of courses during his service from German Bundeswehr University Munich and CACS (Canadian Army Command and Staff College). Other courses include the Armed Courses War Course from the University of National Defense and RCDS (Royal College of Defense Studies) from the United Kingdom.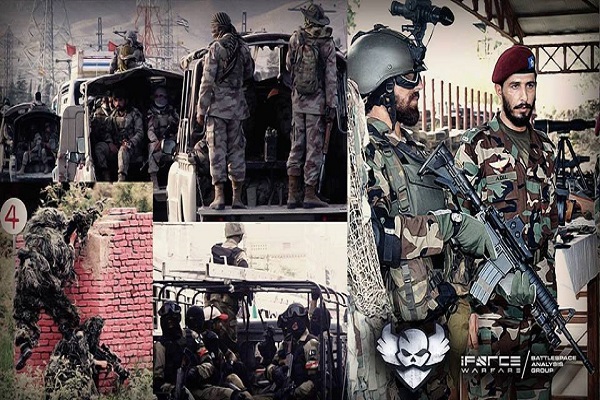 Raheel Sharif Family
He belongs to a Rajput family of the Punjab region, which is rooted back in the region of Gujarat. He has a strong military background as his father, Mohammad Sharif, was a major in Pakistan Army.
Moreover, he is the youngest of his family members, including two sisters and two brothers. Shabbir Sharif was the elder brother who was awarded Nishan E Haider in the war of 1971 for his bravery. His brother Mumtaz Sharif was an army captain who was awarded Sitara E Basalat.
Furthermore, he has three children, including two sons and a daughter. His son's name is Umer Raheel, he is currently married and serving as a commissioned officer in Pakistan Army. The other two children are studying in college and universities.
Military Career
Early Career
The family had a strong military background which attracted him to join the Pak army. He enrolled in the 54th PMA Long Course and was selected for two years of commissioned officer's training. He became a second lieutenant after his passing out in 1976 and was commissioned into 6 Battalion of FFR (Frontier Force Regiment).
Furthermore, he served as the leading officer of PMA and joined the brigade of infantry in Gilgit Baltistan. After becoming a lieutenant colonel, the role of commanding two infantry units was given to him, including the units of 26 FF and 6FF.
In 1999, he served Pak Army as Acting Brigade Commander, while in the year 2000, he was given the command of District Gujranwala, where he brought social and administrative reforms. Moreover, he was given the charge of two infantry brigades after becoming Brigadier while appointed as chief of thirty Corps of Gujranwala in the year 2001.
As a Major General
He was given the role of commanding the Division of 11th infantry after becoming a Major General in 2005. He commanded the infantry division for two years and was appointed as Commandant of PMA, Kakul, followed by his promotion to become a Lieutenant General of the Pakistan Army.
After serving as a Corps Commander of Gujranwala and Pak – Army's Inspector General for Training and Evaluation, he becomes number 15th Chief of Army staff in 2013 and retired in the year 2016 while serving Pak – Army as a general for 3 years.
Chief of Army Staff
Raheel Sharif was appointed as Chief of Army Staff of Pakistan on November 27, 2013, by the Prime Minister of Pakistan, Nawaz Sharif. He served Pak Army for three years as a Chief and got a number of military and international awards due to his wonderful leadership.
In his leadership, he started a number of military operations against terrorism in the country, including Zarb –E– Azb and many other successful operations against Tehreek -e- Talibaan.
Counter-Terrorism
He started a number of military operations against Tehrik –e- Talibaan in the tribal area of Ex – FATA in including the districts of Waziristan, Mohmand, and many others where Talibaan had the great influence.
A military operation under the name of Zarb –e- Azb was initiated in 2014 in order to avoid militant activities in tribal areas of Waziristan, FATA/Pakistan. After many years Pakistan Army took control of the Ex – FATA and still is under their control.
The tension between Pakistan and India arose in 2014 due to the boundary disputes, which resulted in gunfire from both countries. The dispute was resolved in 2015, and both of the countries agreed not to violate the agreement.
Raheel Sharif Retirement
After serving Pak Army for 3 years as a general, he retired on November 29, 2016, as a Chief of Army Staff. He is considered to be the first Pakistan Army General who declined 70 % of terrorist attacks during his military leadership.
Head of Islamic Military Alliance
An Islamic Military alliance was formed under the name of (IMCTS) Islamic Military Counter Terrorism Coalition and announced by the defense ministry of Saudi Arabia, which resulted in the formation of 41 countries' military alliance.
The former army general of Pakistan, Raheel Shareef, was requested to join the alliance as a Chief, which he accepted after the approval of the Pakistan Army and joined IMCTC as Military Commander in 2017. The alliance was formed to counterattack terrorists and avoid ISIL intervention.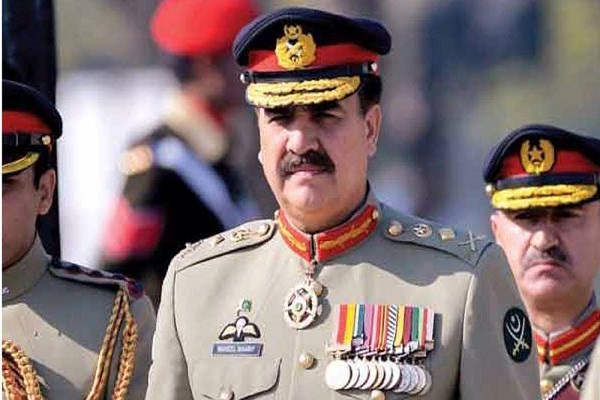 Raheel Sharif Awards
He was awarded many commemorative, non-operational military, and foreign awards, which are given below.
Nishan –E– Imtiaz
Tamgha –E– Qaradad –e– Pakistan
Hilal –E– Imtiaz
Tamgha –e- Baqa
Hijri Tamgha
Tamgha –e- Jamhuriat
Tamgha –e- Istaqlal
International Awards
Order of Abdul Aziz Al Saud
Order of Military Merit
Legion of Merit
Legion of Merit
Order of Military Merit
Social Media Handle
His social media account include:
https://www.facebook.com/Gen.RaheelSharif11/
https://twitter.com/g_raheelsharif