Usman Buzdar, who was naturally introduced to a political foundation, is an individual from Pakistan Tehreek-e-Insaf and is the recently delegated CM of Punjab in Imran Khan's legislature. Before that, he likewise filled in as the District Nazim for a long time and joined PTI a couple of years back. This article has all the details about him, including Usman Buzdar Biography.
| Title | Description |
| --- | --- |
| Personal | |
| Name: | Usman Buzdar |
| In Urdu: | سردارعثمان |
| Famous As: | CM of Punjab |
| Nationality: | Pakistani |
| Residence: | Dera Ghazi Khan |
| Education: | Masters Degree in Political Science |
| Religion: | Islam |
| Profession: | Politician |
| Born | |
| Date: | May 1969 |
| Place: | Dera Ghazi Khan District |
| Family | |
| Spouse: | Married |
| Children: | 3 Daughters |
| Parents: | Sardar Fateh Muhammad Buzdar |
| Career | |
| Political Party: | Pakistan Tehreek-e-Insaf |
| Serve As: | CM of Punjab |
| Time Period : | 19th August – present |
| Old Political Affiliations: | Pakistan Muslim league Q |
| Member of the provincial Assembly | |
| Constituency: | PP 286 Dera Ghazi Khan |
| Assumed office: | 15th August 2018 |

Usman Buzdar Biography
Sardar Usman of Barthi did not even think that he would go to take oath as a member of the Punjab Assembly and return with the oath of office of the largest province of Pakistan. Sardar Fateh Muhammad Khan Buzdar's eldest son Usman Ahmad Khan was given the post of Chief Minister by Allah Almighty.
Members of the Punjab National Assembly expressed confidence in him. The truth is that he is a brave and virtuous man who believes in political tolerance and camaraderie. Whatever case was brought before him, he listened attentively and directed the concerned authorities to work and submit a report.
Usman is not a man entangled in the intricacies of politics, but he captivates the hearts of others with his simplicity.
Usman Date of Birth
He opened his eyes in May 1969 in DG Khan to Sardar Fateh Muhammad Buzdar.
Education of Usman
He completed his early schooling from a Government School in Bharti, intermediate from Government College Multan, and held an MA degree in Political Science from BZU. From Law College Multan, he secured a law degree and completed his bachelor's.
Usman Buzdar Family
He belongs to the Buzdar tribe settled in the tribal areas of Taunsa and Baluchistan. His family has been active in Punjab politics for decades and has been associated with various political parties in different periods. His father, Sardar Fateh Mohammad Khan, is chief of the Buzdar tribe and has been elected to the Punjab Assembly three times.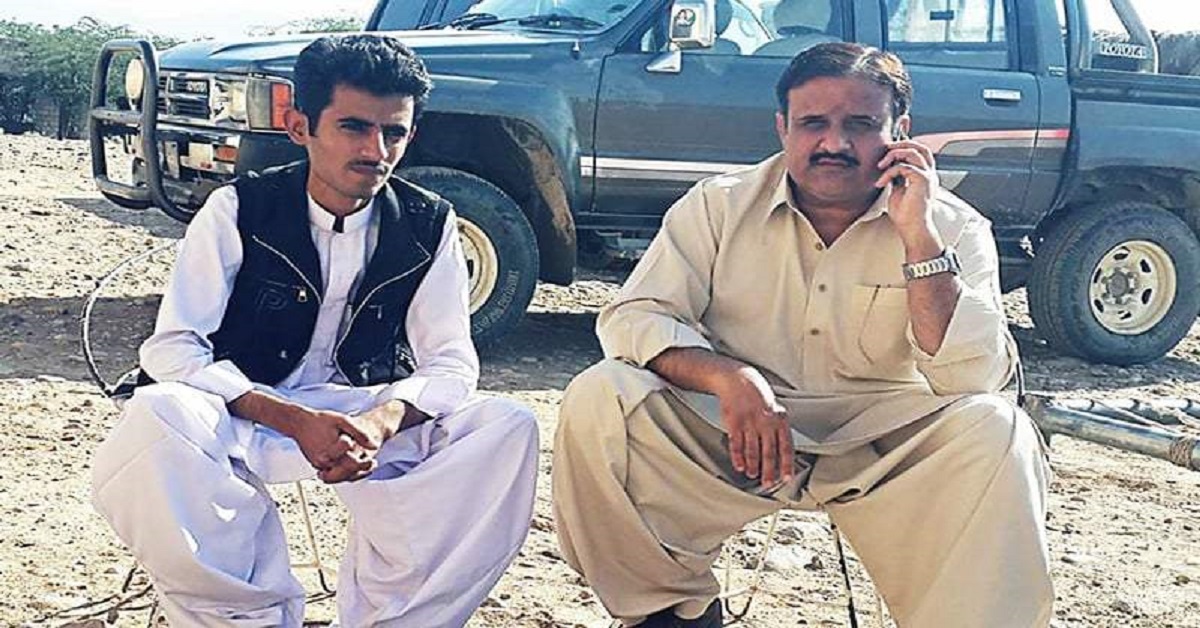 Political Career
Initial Career
In 2001 he became a part of PML-Q. He became a 'Tehsil Nazim' of Tribal Area and served there until 2008. During his appointment as Nazim, allegations circulated in 2016 in NAB for making three hundred bogus appointments.
But NAB didn't carry out an investigation. His brother oppose the allegations and claimed that NAB had not found any evidence against Usman, so the case was finished. In 2008 he quit the Pakistan Muslim League-Q and joined forward bloc.
Before the 2013 elections, he joined PML-N and contested for Punjab's Provincial Assembly Seat from PP-241, but didn't' succeed. Khawaja Muhammad Nizam defeated him.
Joined PTI
He joined Pakistan Tehreek E Insaf and was given the PTI ticket to compete in the 2018 election from PP-286. He defeated Sardar Muhammad Akram with the 26,897 votes. On 17th August 2019, PM Imran Khan recommended him for CM Punjab's post as a PTI candidate.
His nomination shocked many politicians, but Imran claimed that Usman is the only MNA who is deprived of electricity at home, so he knows about poor people's sufferings. On 19th August 2018, he was appointed as Punjab's CM. He got 186 votes against Hamza Shahbaz, who received 159 votes.
Oath as CM of Punjab
On 20th August he took the oath as CM Punjab. Whether it is a matter of appeasing the allies with a modest majority in Punjab or negotiating with the noisy members, he proved his ability and competence at every stage. He kept strangers happy and did not let his people get angry.
Works of Buzdar
He proved himself a pioneer of provincial harmony by visiting Sindh, Balochistan and Khyber Pakhtunkhwa and played an essential role in promoting bilateral relations between the provinces.
Developmental Projects For Baluchistan
In particular, Baluchistan's people value his efforts, where several development projects, including the Cardiology Institute and College, have not only been launched but are in the final stages of completion.
Similarly, the mausoleum of Mirchakar Khan Rind of the Baloch tribe, which is located in the suburban town of Satgara on the outskirts of Okara and has been facing neglect for years, Sardar not only focused on restoring the mausoleum infact he also started plans to develop it as a tourist destination.
It is a sincere gift from Punjab's people to the Baloch tribes spread worldwide, which will be remembered for a long time. As soon as he took charge of his post, he fulfilled his promise to pay special attention to the backward areas' development and prosperity.
Development of Dera Ghazi Khan
He found traces of development in remote villages and towns of Dera Ghazi Khan. Work began on upgrading hospitals, schools and colleges and particular attention was paid to primary health centres. Rural health centres have been given the status of Tehsil Headquarters Hospital.
Improvement of Health Services
The scope of Rescue 1122 was extended in the tehsils of Punjab. A plan was also launched to set up land centers at the legislative level for farmers' convenience. Projects were undertaken to build five maternal and child health hospitals. The largest maternal and child health hospital is under construction along with Ganga Ram Hospital.
Similarly, hospitals are being set up in Layyah, Muzaffargarh, and Multan to ensure maternal and child health. The Sardar Fateh Mohammad Khan Institute of Cardiology in Dera Ghazi Khan will undoubtedly prove to be the most significant health project of its time, benefiting the people of the four provinces and reducing patients' rush to hospitals in Lahore and Multan.
12000 doctors have been recruited for the betterment of the health sector, and various reforms are being made to improve hospitals' situation. At the same time, most importantly, in the days of the Corona epidemic, his managerial skills emerged.
He vindicated the title of Wasim Akram Plus and took such steps that even in the public polls, his strategy to save him from Corona was appreciated. Not only that but other foreign agencies, including the World Health Organization, also called the Punjab government's smart lockdown strategy effective in dealing with Corona.
Foundation of Dams
He planned to build a small dam on Mount Sulaiman to save the water of the rivers. Similarly, small dams are being constructed in different parts of the Rawalpindi division to provide clean drinking water.
Improvement of Police Department
His vision of the police is evident and unambiguous. He first focused on addressing the lack of resources in the police. The provision of 600 vehicles, along with 10,000 new hirings, should improve the police's performance. Forty-six new police stations are being set up.
Land transfer for 101 police stations has also been completed. The scope of the Safe City Authority will be gradually extended from the Divisional Headquarters of Punjab to the districts.
Work for Big Cities
While he focused on the development, prosperity, and betterment of the backward areas, big cities like Lahore, Rawalpindi, Faisalabad, and Multan are not deprived of the fruits of growth. More than 1300 development projects across the province will inevitably change the face of Punjab.
But the Ravi River Front Urban Project, the largest and most important project of the current decade to be launched in Lahore, is the largest construction project of the decade, with an investment of billions of rupees, millions of jobs, and 1.8 million new homes.
The 46 km long lake will not only provide clean water for irrigation, horticulture, and drinking but will also help in maintaining the groundwater level in Lahore. Whether it is the project of Punjab University, Teaching Hospital in Lahore, or the construction of the Firdous Market Underpass, the Chief Minister wants to complete every project with equal importance.
Case Against Buzdar
A significant national body summoned him in a case that has nothing to do with the Chief Minister. But the usual proceedings at the NAB office continued to be breaking news. The NAB's inquiries and scrutiny of assets did not frighten him.
He made it clear to everyone through the media that 'I am clean, why should I be afraid and I was called not as an accused but as a witness. Assets have already been declared, so what is new and what is scary.'
Social Media Handles
His social media accounts include
https://twitter.com/usmanakbuzdar
https://www.facebook.com/UsmanAKBuzdarCM/