Chilas is a small city of Gilgit Baltistan province of Pakistan,situated three kilometers off the KKH to the right, out of sight of the road and on the left side of the Indus River.It is connected to Islamabad in the south via Dassu, Mansehra, Abbottabad and Haripur.In North side,Chilas is connected to the chinese cities of kashgar and Tashkurgan via Giligit, Aliabad,Hunza, Gulmit, Passu,Sust and the Khunjrebpass.
| Title | Description |
| --- | --- |
| Information | |
| Location: | Gilgit-Baltistan Pakistan |
| In Urdu: | چلاس |
| Type: | Small Town |
| Local Language Name: | Urdu, Shina |
| Coordinates : | 35°25′10″N 74°05′40″E |
| Inscriptions: | 5000 |
| Petroglypes: | 50,000 |
| Connected By : | The Karakoram Highway |
| Part of: | Silk Road |
| Left Side of: | River Indus |
| PIN : | 14100 – 1xx |
| Time Zone : | PST (UTC+5) |
| District : | Gilgit District |
| Autonomous State : | G-B |
| Country : | Pakistan |
| Nearest International Airport: | 472 km Islamabad |
| Weather : | hot and dry in the summer and dry and cold in the winter |
| Longitude: | 74.0833 |
| Latitude: | 35.4333 |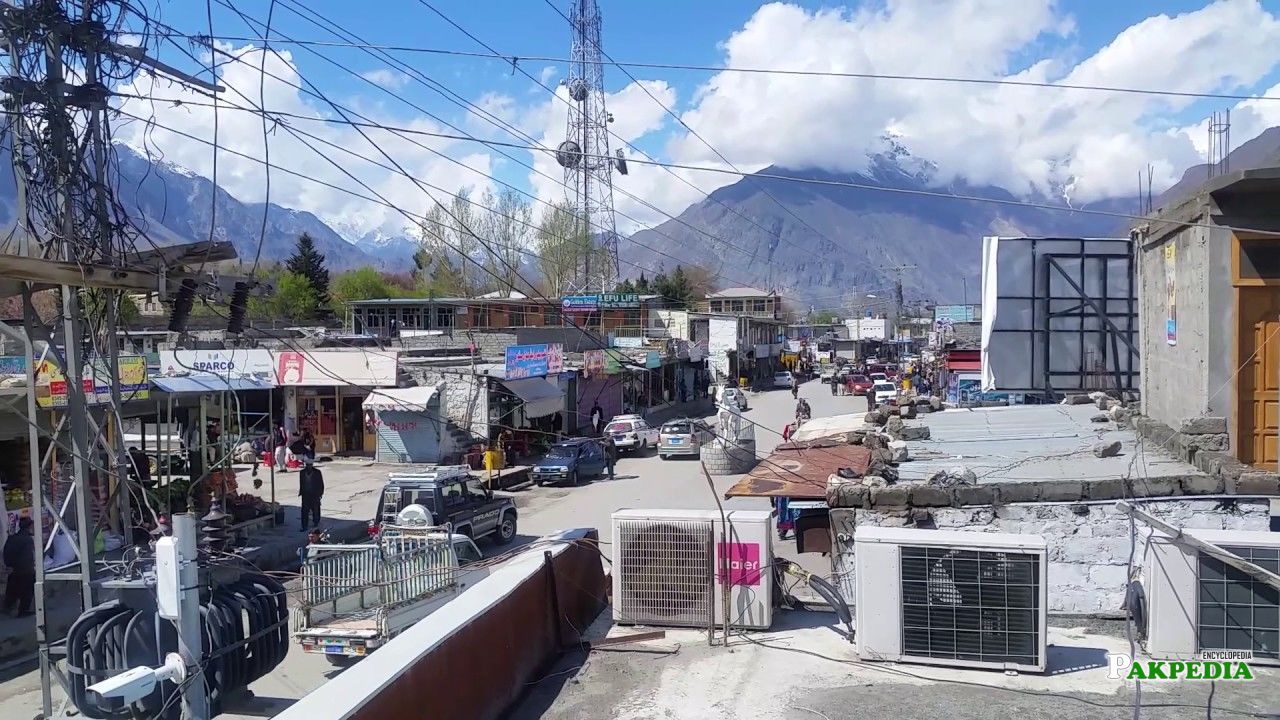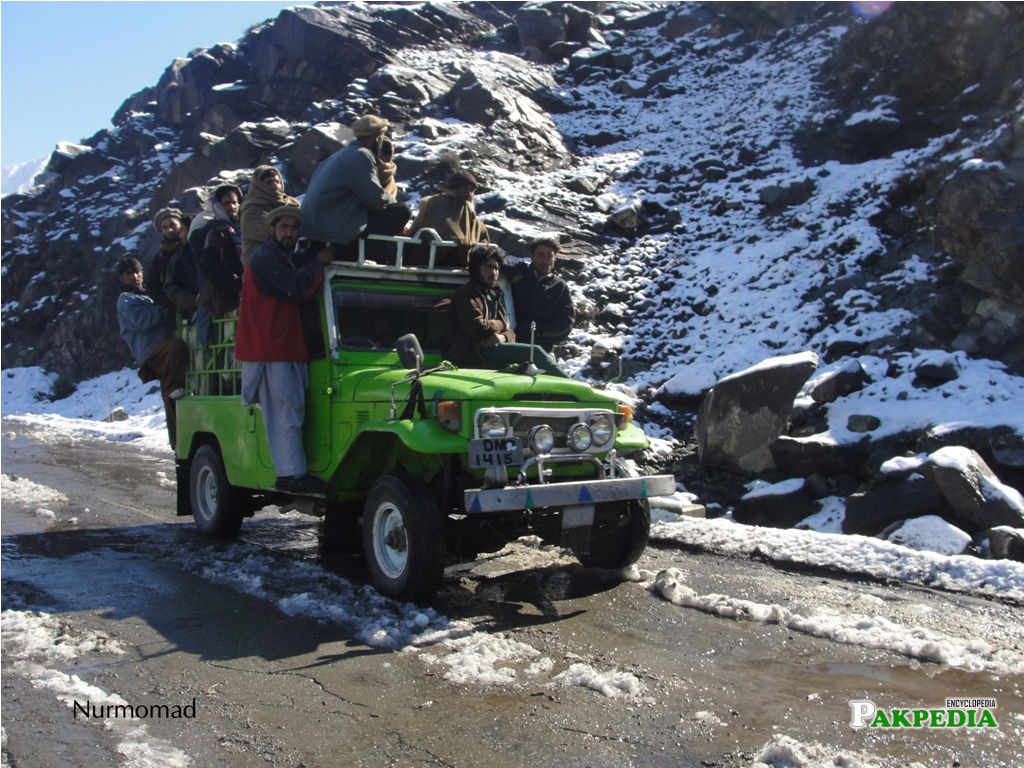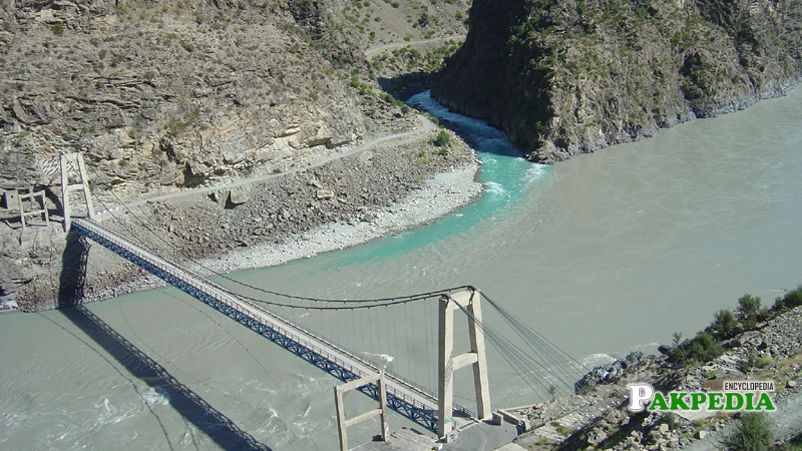 Details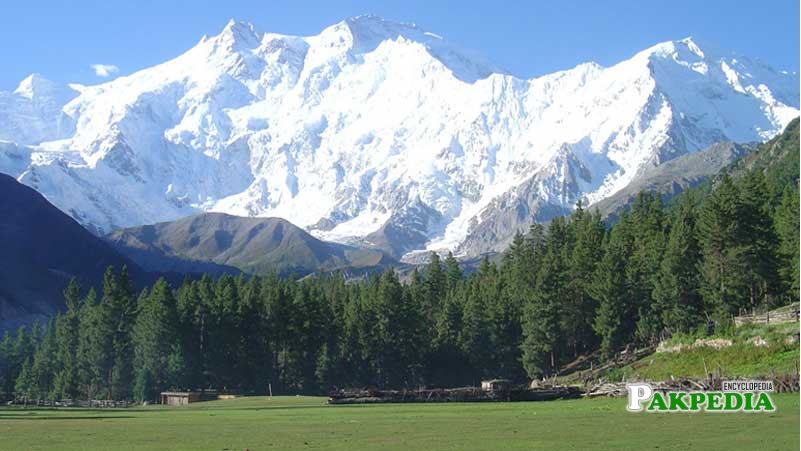 Chilas has small airport but currently closed for domestic flights. Chilas to Gilgit is a very scenic drive. Karakorum Highway is very picturesque with panoramic views.There are more than 20,000 pieces of ancient rock drawings and carvings of animals, triangular men and hunting scenes all along the Karakoram Highway between Hunza and Shatial. These carvings were created by various invaders, traders and pilgrims who passed along the trade route, as well as by locals. The earliest date back to between 5000 and 1000 BC.[1]  Details 
History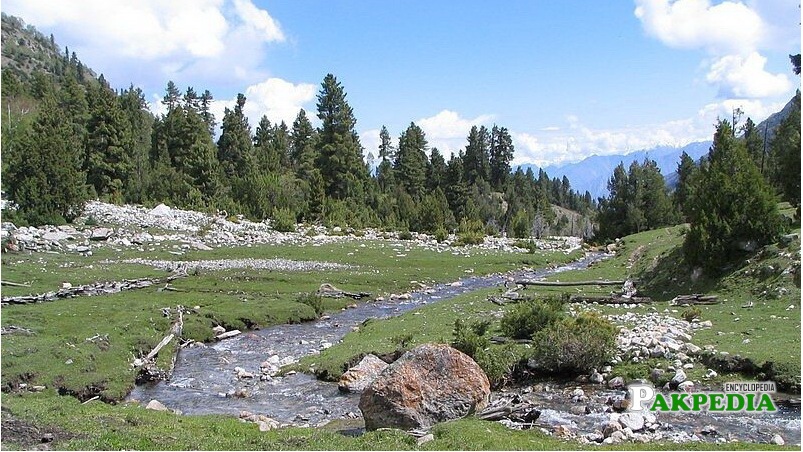 Even after Kashmiri-British rule was imposed a century ago, the Indus Valley west of Chilas was a hornet's nest of minute republics; there was one in virtually every side valley, each loosely guided by a jirga (council of tribal elders) but efficaciously leaderless, all at war with one another and feuding internally. Though administratively lumped with Gilgit, Chilas and its neighbours are temperamentally more homogeneous to Indus Kohistan, probably owing to a similarly truculent environment and the same Sunni Muslim orthodoxy (their antecedents were forcibly converted centuries ago by Pashtun crusaders, whereas scarcely anyone north of Gilgit is Sunni).
The immensely colossal Chilas Fort was first garrisoned to forfend British supply lines over the Babusar Pass, and beefed up after local tribes proximately overran it in 1893. Now a police post, it has put a lid on Chilas, though not on the Darel and Tangir Valleys to the west.Chilasis are Shina verbalizers, with some Pashtun settlers verbalizing Pashto. Urdu and some English are withal verbalized.
How to Reach there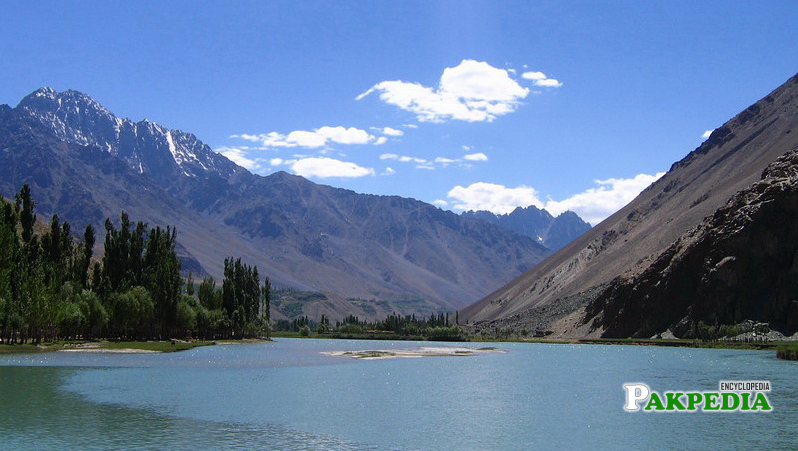 At 4173 meter, this route was in use exclusively by jeep for many years but now, it has been asphalted and ordinary cars and buses use it daily.In fact,it has became an alternative to join Rawalpindi and Islamabad by passing over Babupass, Kaghan Valley and Naran Valley.By using this wonderful alternative on your way to chilas or coming from chilas to Rawalpindi, You will gain at least  Hours.The most proximate airport to Chilas is Gilgit which is only to land for more diminutive planes like Folker but the most proximate international airport to Chilas is Islamabad which is about 472 Kms from Chilas and it may take 12 hours to reach. The best and more scenic way to reach Chilas from Islamabad is via Kaghan Valley (Babusar Pass 4000m).Chilas at present can be reached through Kara kurram highway and also from Kaghan valley passing through Babusar Pass.From here the Jeep track leads over the Babusar pass to Kaghan Valley.
Sightseeing Excursions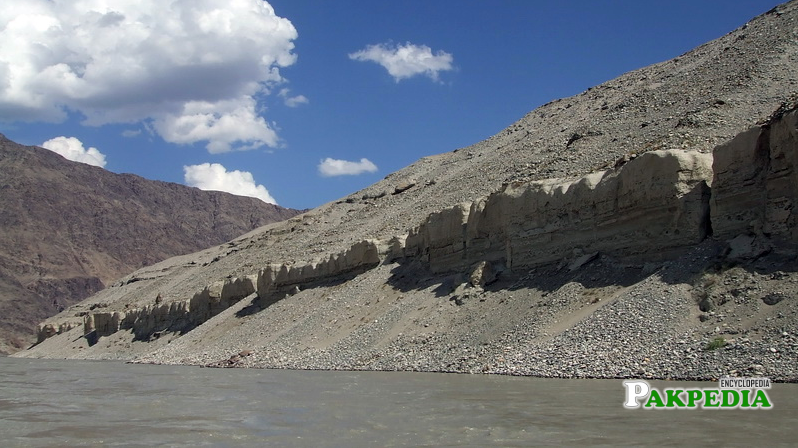 One can spend couple of days in Fairy Meadows (a resort 50 km from Chilas) in front of Nanga Parbat – a nice algid place.[2]  Sightseeing & Excursions 
Rock Drawing in Chilas and Surroundings

There are more than 20,000 pieces of rock drawings and petroglyphs all along the Karakoram Highway in Northern Areas of Pakistan that are concentrated at ten major sites between Hunza and Shatial. The carvings were left by various invaders, traders and pilgrims who passed along the trade route, as well as by locals. The earliest date back to between 5000 and 1000 BC, showing single animals, triangular men and hunting scenes in which the animals are larger than the hunters. These carvings were pecked into the rock with stone tools and are covered with a thick patina that proves their age.
Along the Karakoram Highway
The archaeologist Karl Jettmar has pieced together the history of the area from various inscriptions and recorded his findings in Rock carvings and Inscriptions in the Northern Areas of Pakistan and the later released Between Gandhara and teh Silk Roads – Rock carvings Along the Karakoram Highway.
Archaeological Department of Pakistan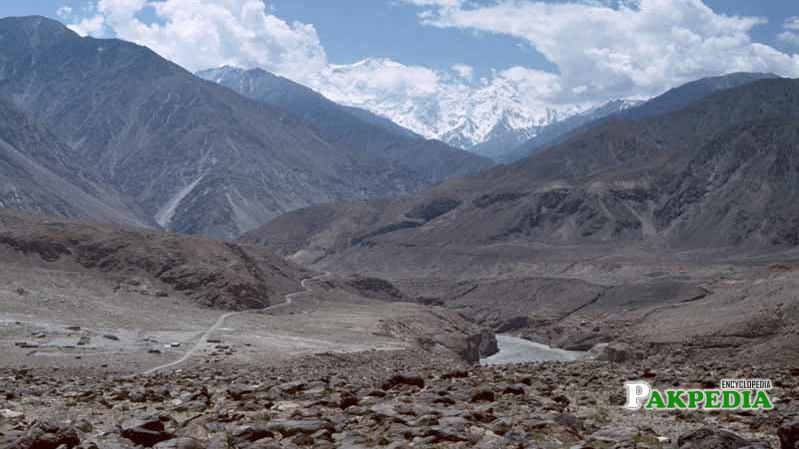 It is interesting to note that Kharoshthi term "Kaboa" ( or Kamboa) appears in a short commemorative Kharosthi inscription found from Chilas as reported by Archaeological Department of Pakistan. The inscription has been transcribed, translated and interpreted by Late Professor Ahmad Hasan Dani, a Pakistani archaeologist, historian, and linguist, who was among the foremost authorities on South Asian archaeology and history. According to Dr. Dani, Kaboa or Kamboa of the inscription is a Kharosthised form of Sanskrit Kamboja. Thus, it seems likely that Chilas also formed part of ancient Kamboja kingdom.
Weather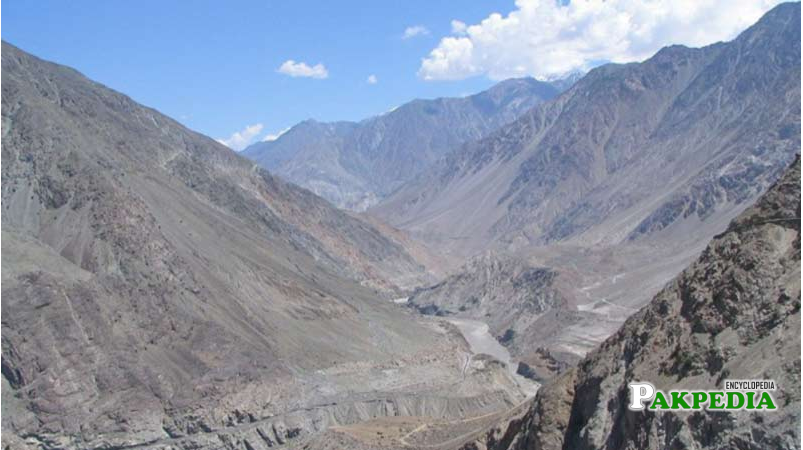 Chilas comes under Gilgit-Baltistan. The weather is hot and dry in the summer and dry and cold in the winter.
Indus River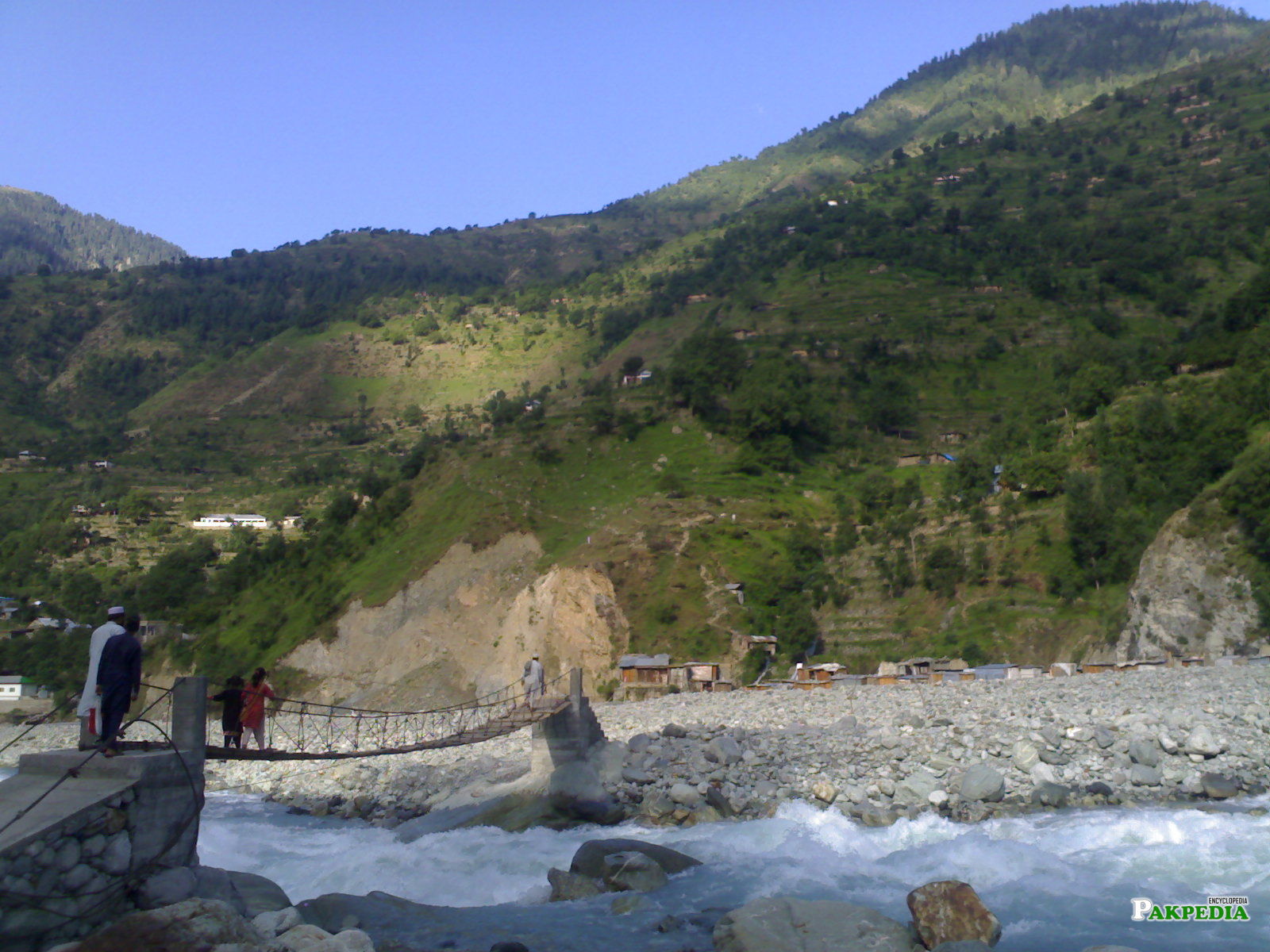 The mighty Indus River passes through the Chilas valley. Once the Diamar Bhasha Dam will be built this city might not remain anymore as this area will be flooded with dam water.[3]  Indus River 
Transfers
Besham – Chilas 200 Kilometers
200 Kilometers usually takes 8 – 9 Hours with stops at Dassu & Shatia you may see the rock drawing from 4th to 8th century at Shatial along the bank of river Indus. Besham to Chilas is a beautiful drive.
Chilas to Gilgit 130 Kilometers
Chilas to Gilgit is a very scenic drive on Karakorum Highway the road is very picturesque and has a lot to offer.
Soma Nagar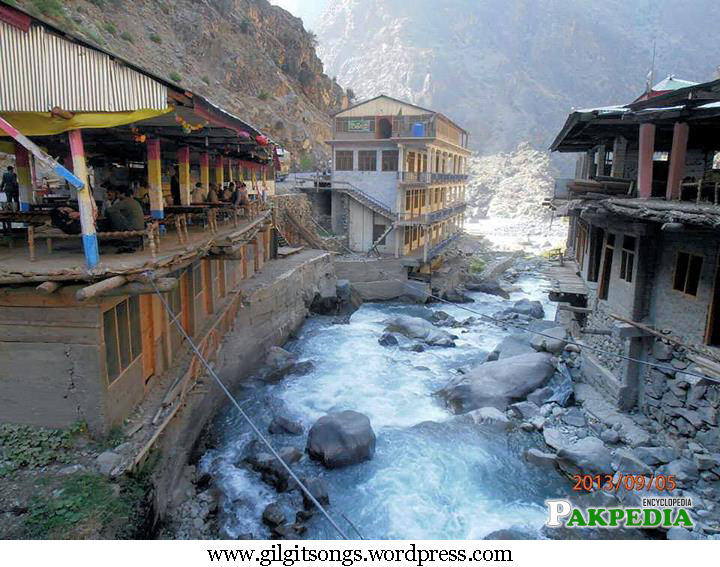 About 300 meters up the hill from the petrol station, fifth century Gupta inscriptions have been curved into a large rock making the entrance to the old town.The inscriptions refers to the chilas as soma Nagar or "Moon city" and then the name Ruling – King.[4]  Soma Nagar 
Authorization from the Local Authorities
Opposite chilas, on the north side of the river, a jeep track leads up the Thalpan Valley, from the valley end a footpath continues acroos the hills to Gilgit.Befor attempting this hike it is essential to obtain authorization from the local authorities.
Important Junction
Though only a small town bazaar, Chilas was an important junction on the ancient trade route.Today,it is also the capital of the Diamer administrative district, one of the three districts Gilgit – Baltistan is composed of.