When it comes to Karachi city, then it has everything that one demands for the entertainment, whether it's amazing restaurants, Worth going shopping Malls, or family-oriented Cinema Houses, you will find every source of entertainment that make Karachi the best city to live in.
The 2D and 3D Display screens increase the joy of watching movies in Karachi Cinemas. This article has all the information about Karachi Cinema, incorporating List of Karachi Cinemas.
| Title | Description |
| --- | --- |
| Information | |
| Location: | Karachi |
| Full Name: | List of Karachi Cinemas |
| In Urdu: | کراچی کے سینیما |
| Type: | Entertainment |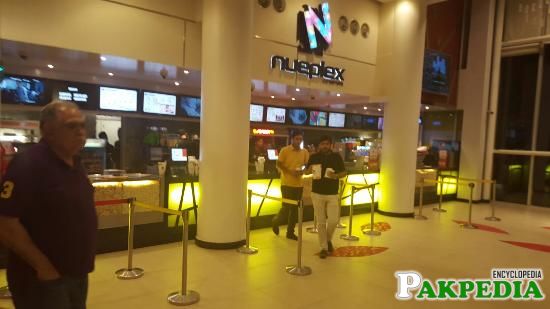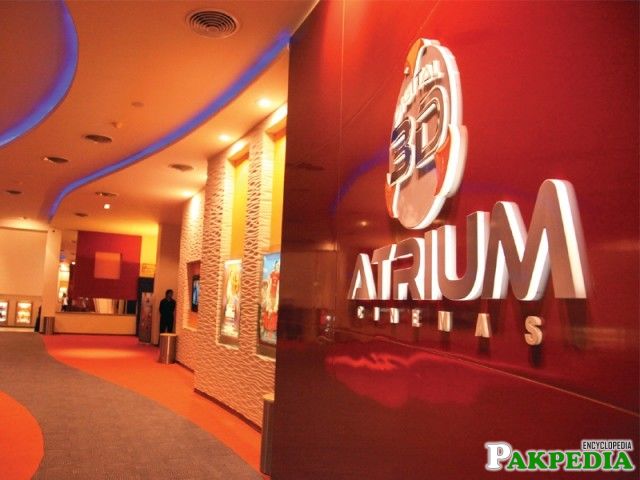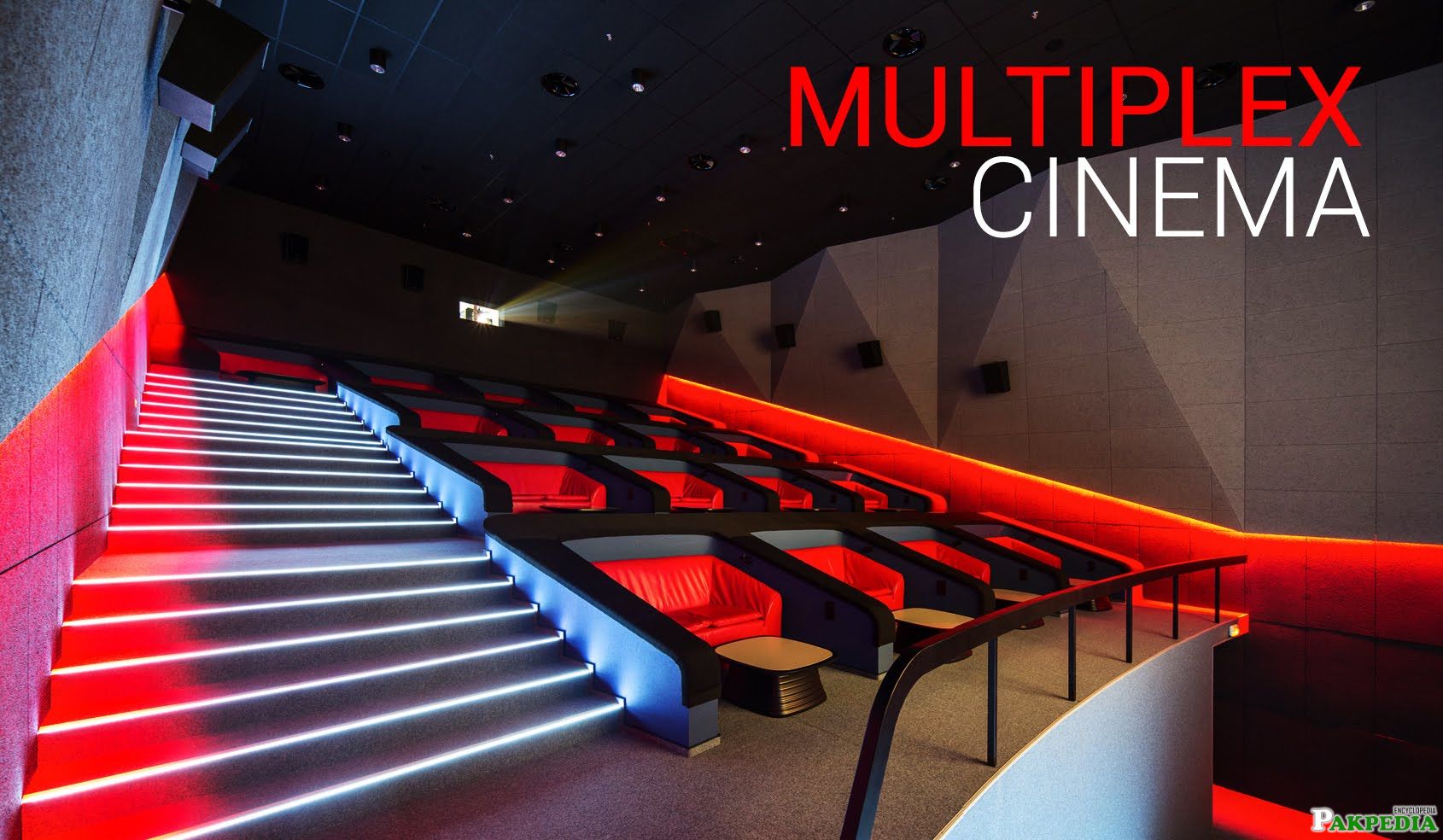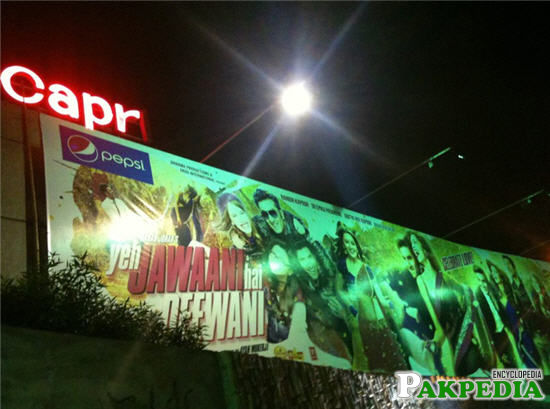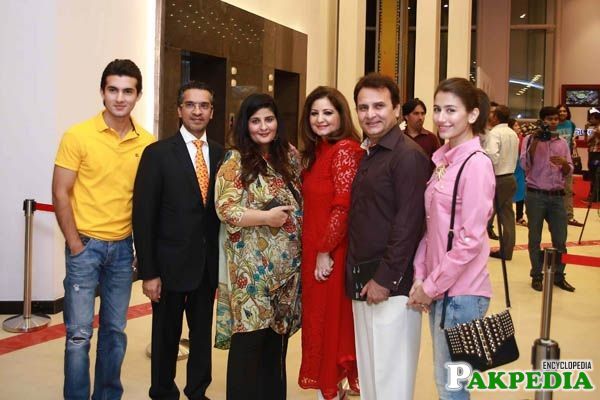 List of Karachi Cinemas
Apart from restaurants and see resorts, Karachi is a rich city for tourists and its local people. They can find so many other places to go to. There are more than 20 Cinemas in Karachi city. All cinemas are of the best quality and have reasonable prices that provide 2D and 3D display with a comfortable environment and quality content.
Mostly the viewers belong to the working class, youth, and old generations. In the start, when the Pakistani Film industry was on its peak, these viewers preferred Pakistani movies but after the decline of Pakistani movies, the people of Karachi did not leave the big screens rather they shifted their interest to Bollywood and Hollywood movies that had creativity, thrill and the use of the latest technology.
Unlike Cinemas in other cities of Pakistan, the Cinemas of Karachi did not go out of business; rather, these Cinemas flourished. The list of these cinemas is below:
Atrium Cinema
Nueplex Cinema
Bambino Cinema
Mega Multiplex Cinema
Capri Cinema
4D Cinema
Cineplex City Auditorium
Shabana Cinema
Sangam Cinema
Nafees Cinema
Finegold Cinema
Delight Cinema
Saba Cinema
Gulistan Cinema
Parcokar
Regal Cinema
Zeenat Cinema
Naz Cinema
Afshan Cinema
Cinepax
Karachi Cinemas List
Let's proceed the topic by mentioning the detail of few of Karachi Cinemas. It incorporates:
Nueplex Cinema Karachi
Nueplex is located at Khayaban e Shaheen, DHA, Phase 8 zone, Karachi. It has the best facilities and has a capacity of 1200 seats at a time. It was opened in August 2013. The price of the tickets is 600 for cinema 1, 2, 3, and 4 and 1000 for the Royal cinema.
It is updated with new technology and provides 2D and 3D facilities. If you want to have a fun night in a family-oriented environment, then it is worth visiting place.
Atrium Cinema Karachi
It is located on Ghazanfar Ali Rd, Saddar, near Avari towers korangi, Karachi. The cinema was inaugurated in 2010. It is situated on the 3rd floor of the atrium mall. Its capacity is large. It has 370 or above seats where people can enjoy the show at a time.
On a relatively reasonable price, it provides a 2D and 3D experience as compare to the rest of the cinemas. Due to its environment, it is usually occupied with people.
Universal Cineplex Cinema
It is located on the main Seaview, opposite to salt and pepper restaurant. The universal cinema is one of the old cinemas in Karachi. It was inaugurated in 2003. Its location, right across the main beach makes it more special. It shows both 2D and 3D pictures.
The price of a 2D ticket costs 500 rupees, while 3D costs 700 rupees. For fun filled night here comes another amazing source of entertainment for you.
Cinepax Ocean Mall Karachi
It is situated on the 4th floor, ocean mall at II Talwar, Clifton. It has four screens and a 3D display. Its tickets are categorized as silver, platinum, and gold. Its prices are Silver 500, Gold 750, and platinum 1000. Various Lollywood movies have been scheduled there and people love to spend their evening in Cinepax.
With its rapid increase in popularity, it is originated in various cities of Pakistan.
Cinepax City Auditorium
This cinema is located near Ayesha Manzil, FB area. It shows movies both in 2D and 3D display. It has a capacity of 350 seats at a time. The price of a 2D ticket is 350 while 3D costs 400 rupees. Come over with your family and have a good time here.
Capri Cinema Karachi
This cinema is located on Jinnah Road, Gazdarabad, Karachi. It is one of the old cinemas in Pakistan. It has a big screen, but its ticket is affordable. The Capri cinema is best known for its seating capacity that is 809 seats at a time. It starts at 10:45 and remains open till late at night.
The price of a single 2D ticket is 400 rupees, and a 3D ticket is 600 rupees.
4D Cinema Karachi
It is located on University road Karachi. It has two screens. The cinema is well decorated and the seats belong to silver and gold. It has a seating capacity of 230 people at a time. The prices of tickets are 2D 500 rupees and 3D 790 rupees.
It opens at 10:50 am and closes at midnight in the night. It has attracted thousands of people's attention because of the environment and beautiful architecture.
| | |
| --- | --- |
|  Item |  Description |
|  Contact |  +923363048892 |
|  Address |  University Rd, Block 10 Gulshan-e-Iqbal, Karachi |
Afshan Cinema Karachi
Afshan Cinema is located on Maston road, Saddar, Karachi. It displays movies from 2-10 pm. It has the best facilities for the people. With time it's getting more and more fame due to the features or facilities it provides to the viewers. It is indeed all set to be on the list of Karachi's most popular cinemas.
| | |
| --- | --- |
|  Item |  Description |
|  Contact |  +923363048892 |
|  Address |  Maston road, Saddar, Karachi |
Regal Cinema Karachi
Regal Cinema is located in Karachi, Sindh. It has multiple screens that feature recently released movies. The cinema opens at 10:14 and closes at 9:15. It is closed on Sunday. The cinema provides a comfortable environment for people. It is another worth visiting cinema in Karachi.
| | |
| --- | --- |
|  Item |  Description |
|  Contact | 0345 8646586 |
|  Address |  Saddar Karachi |
Nafees Cinema Karachi
Nafees Cinema is located in Malir, Sindh Karachi. The cinema has two halls where two different shows are played at a time. The total capacity of this cinema is 200. It opens at 10:45 Am and closes at 9:45 Pm. Its ticket costs 480 Rupees. It is another oldest cinemas in Karachi.
| | |
| --- | --- |
|  Item |  Description |
|  Address |  Malir, Karachi, Sindh |