Shaan is a Pakistani actor, writer and director. Upon making his debut in Javed Fazil's Bulandi alongside Reema Khan, Shaan has acted in numerous commercially successful films and has established himself as one of the critically acclaimed leading actors of Pakistan.[1] Pakistani actor –  Shaan
| Title | Description |
| --- | --- |
| Personal | |
| Name: | Shaan Shahid |
| Other names: | Armaghan Shaan |
| In Urdu: | شان شاہد |
| Famous As: | Movie Actor |
| Nationality: | Pakistan |
| Religion: | Islam |
| Profession: | Acting |
| Height: | 5 ft 11 inches |
| Website: | shaanshahid.com |
| Zodiac Sign: | Aries |
| Awards : | Best Actor Waar (2013) , Honorary Award Special Contribution to Pakistani Cinema, |
| Born | |
| Date: | 27 April 1971 |
| Place: | Lahore, Punjab, Pakistan |
| Family | |
| Spouse: | Amina Armaghan Shahid |
| Children: | 4 daughters |
| Parents: | Riaz Shahid, Neelo |
| Siblings : | Sarosh Shahid, Zarqa Shahid |
| Career | |
| Occupation(s): | Actor, writer and director |
| Professional Work | |
| Years Active: | 1990–present |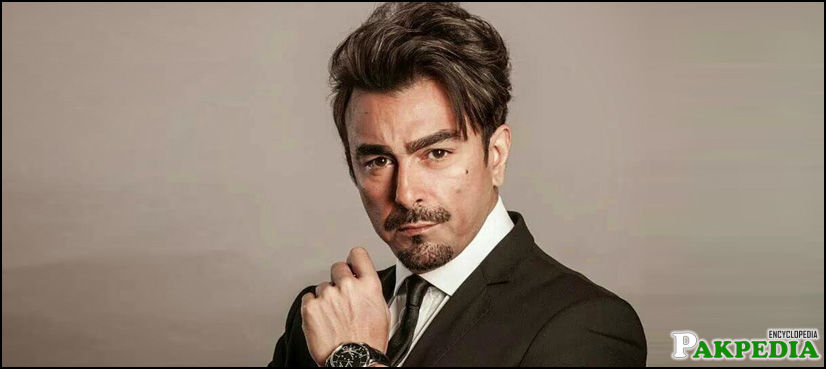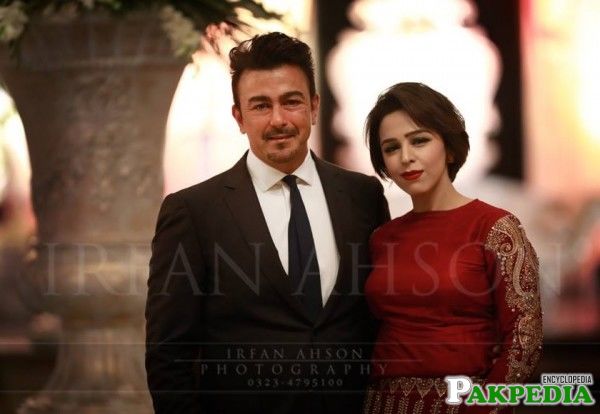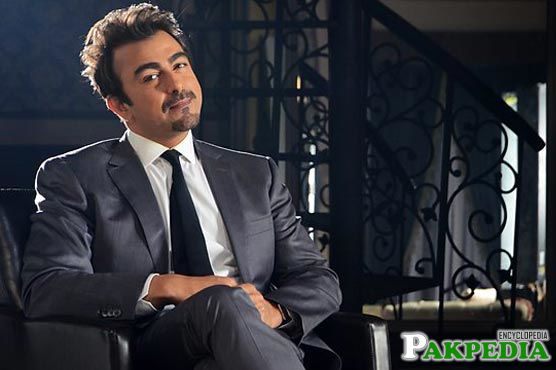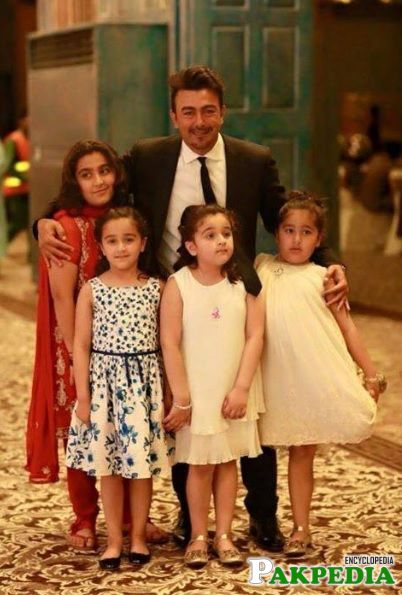 Biography
History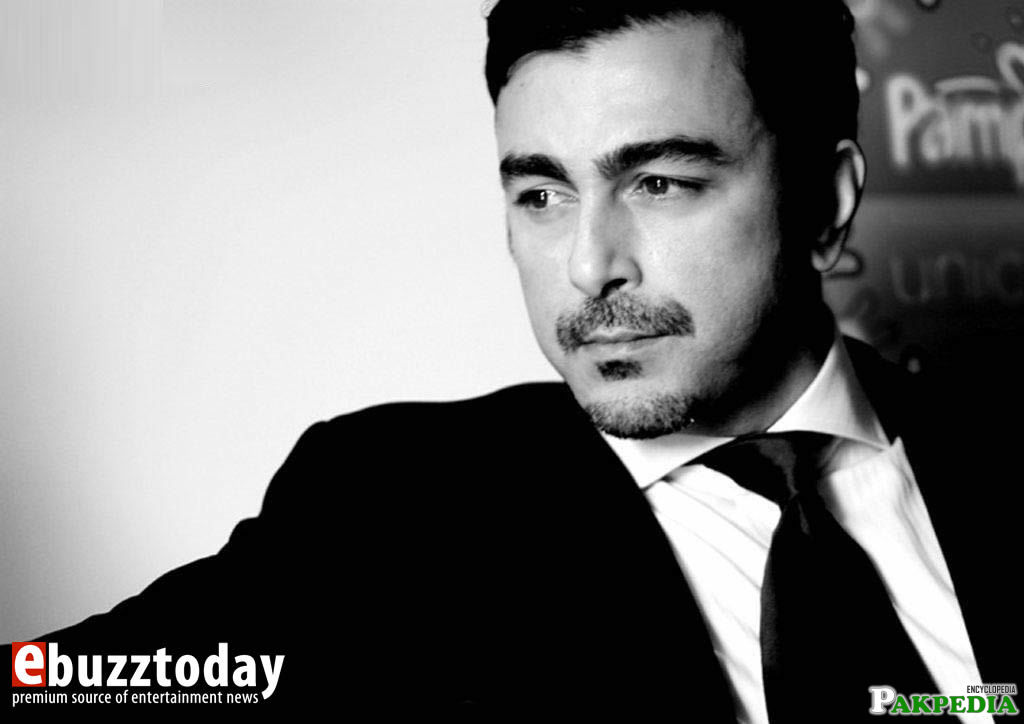 Armaghan Shahid was born in Lahore to the well-known director Riaz Shahid and television, theater and film actress Neelo. His father was whereas his mother was Christian. He himself is a practicing Muslim. His paternal uncle Fiaz Shahid was a cameraman and producer for PTV in Islamabad. 
Education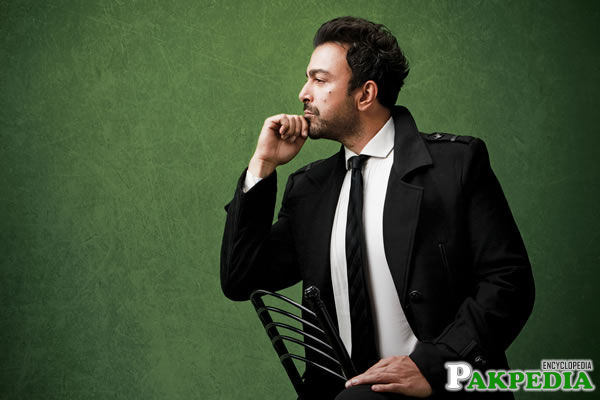 He started out his early education at the prestigious Aitchison College.[2] Armaghan Shahid –  Born in Lahore His first acting venture came out at a boy scouts bonfire. He won the best actor's award in a play called Alif Noon, playing a comedy character but never took acting seriously as a career. After leaving Aitchison, he left for New York, United States and joined Newtown High School. Dreaming of becoming a lawyer due to his extraordinary talent of convincing people, he always thought he had a talent to become a lawyer. He stayed in New York for 7 years and then returned to Pakistan for vacation where he took up the family business, Riaz Shahid Films. At the age of 17, he did his first film as a debutante in "Bulandi" which was released in 1990 & was a huge success.
Parents
Shaan was born into Punjabi family. His father Riaz Shahid was Muslim but her mother belongs to Christian family who embraced Islam. His father started his career in 1962 with movie Susral. His father has written several hit movies such as Yeh Aman,Frangi and Zarqa. That's why the understanding and devotion to the medium came to Shaan naturally. Once in an interview Shaan said about his father "The ideological DNA has to be carried through the generations from father to son or mother to daughter". His mother was also famous actress known as "Neelo".[3] Punjabi family –  Shaan Shahid
Married Life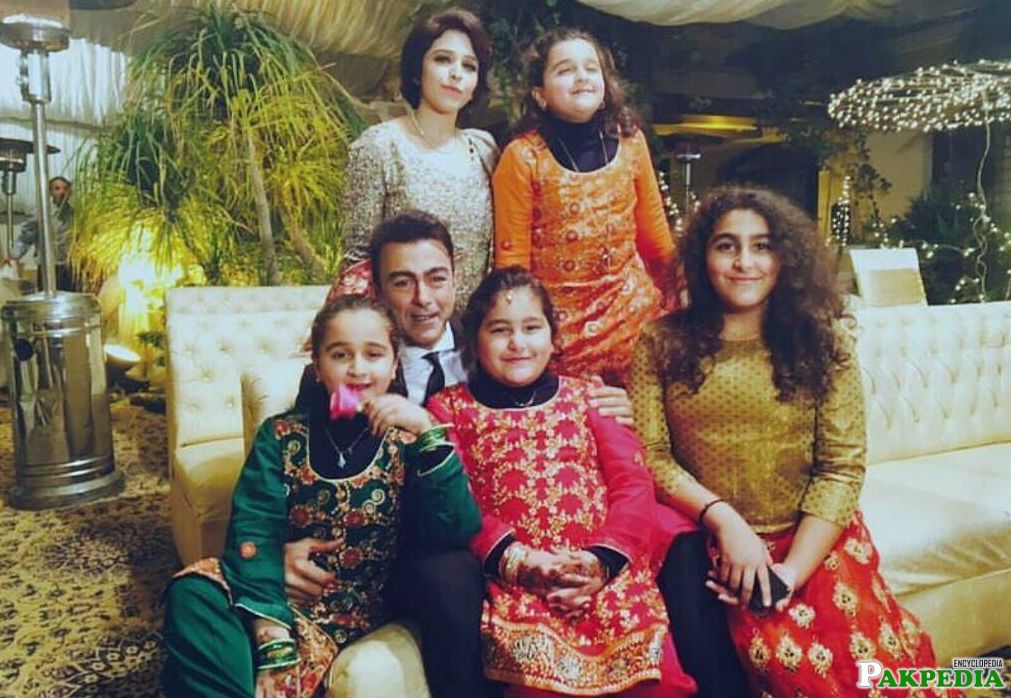 He was married to Amina Shaan. They are blessed with four daughters. Their names are
Bahist-i-Bareen Shahid
Fatima Shahid
Shah Bano Shahid
Raanay Shahid
As Television Host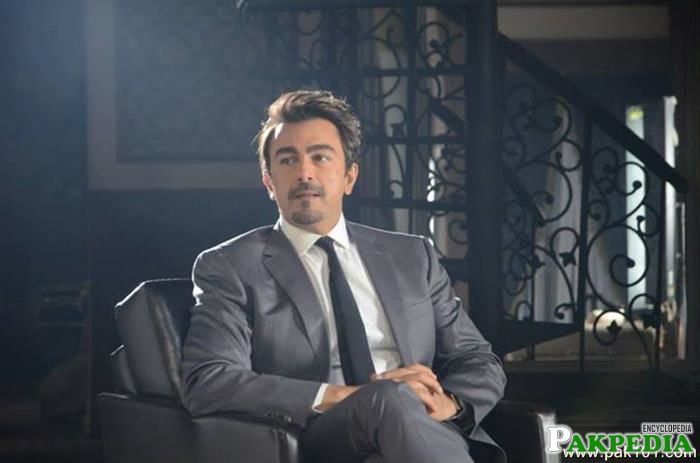 Shaan has got success in every field of showbiz.  Shaan has also joined Geo Television Network and hosted a morning show named as "Geo Shaan Say". His show was most seen at that time. Shaan soon left TV and focused on film development. Since he has not any plan to join TV network.[4] Joined Geo –  Television
As Film Director

Keep on making a difference Shaan has decided to launch himself as a director.[5] Directed –  Pakistan Firstly he directed his ambitious project Guns and Roses. Then he directed IK Junoon which was released in 1999, other starrers in movie are Resham, Faisal Rehman and Meera. It was written by Pervaiz Kaleem. In 2000 he directed a very good hit named as "Mujhe Chand Chahiey" starring himself,Noor, Reema Khan, Moammar Rana,Javed Sheikh and Atiqa Odho. He then directed "Moosa Khan" which starred Saima, Abid Ali, Jan Rambo and Noor.
Hit Films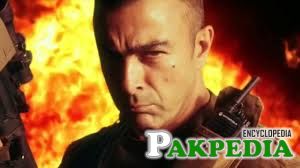 Bulandi was hit film. It was followed by Nageena in which he has acted opposite Madiha Shah. He has also given many hit films. At one time Shaan is considered as sign of success in films. The films which have hit are as follow[6] Bulandi –  Hit Film
Upcoming Projects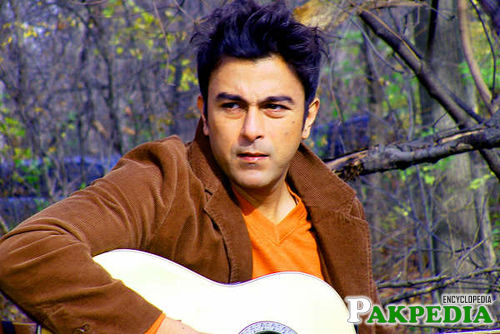 As Shaan is one of the most wanted actors of Pakistan. He is doing work in number of projects. He is working in Syed Noor's production named "Bhai Wanted".
Mission5 is also a movie in which Shaan is acting. The good part of this movie is that it is written by Shaan himself. Farhan Tahir an American actor is also part of this project.[7] Actors of Pakistan – Shaan Shahid
Brand Ambassador Shaan Shahid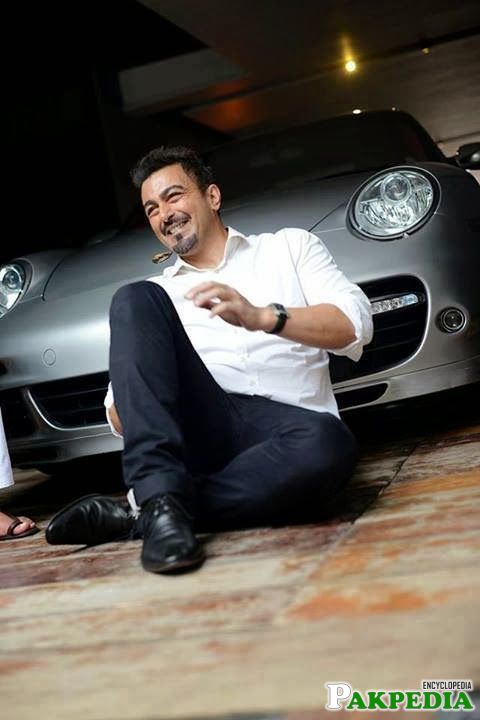 As Shaan is considered as reason of success of movies, same is case here. He has been brand ambassador of many top brands of Pakistan. He is working with famous "Unilever" Pakistan. Shaan endorsed another mega brand "Pepsi". Shaan is also brand ambassador of Pakistan's telecom giant "Mobilink". Shaan was also the Good will ambassador of "One Pack=One vaccine". This was the campaign launched by UNICEF, Ministry Of Health and Procter & Gamble. Shaan is also visiting many cities to promote this cause.[8] Success of movies –  Shaan
Things You Dont Know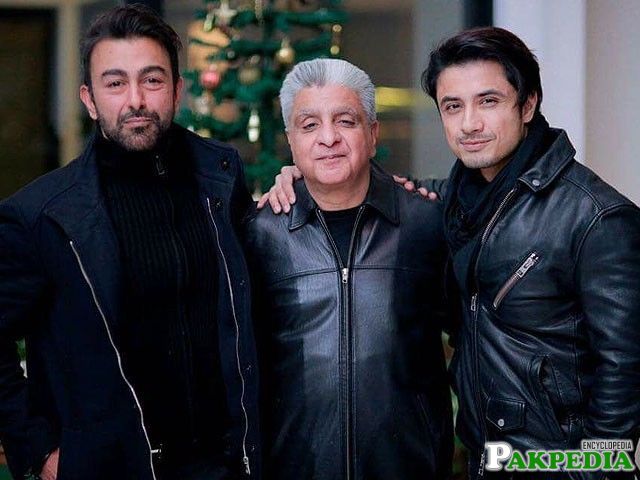 Shaan has also got offer to work in block buster movie of Bollywood "Ghajni" opposite Amir Khan. But he has refused to work in Bollywood. Last year during interview Shan said that "I refused India once.When I read the role, I knew that they needed a new terrorist face  and I said no. In Pakistan I live in people's hearts. That's a huge responsibility .I cannot let them down"[9] Shaan has also got offer to work –  Block Buster Movie
Films to His Credit
Till date there are 576 films to Shaan's credit.
Production Company

Shaan has made his own production company named "Riaz Shahid Films".
List of Movies
Shaan  startred his career with movie "Bulandi". After that he hasn't looked back. He is one of the successful Male actors of Pakistan. He is still going on. He has worked in more than 550 films. Some of his famous movies are
| Released | Title | Language |
| --- | --- | --- |
| 1990 | Bulandi | Urdu |
| 1990 | Nageena | Punjabi/Urdu |
| 1991 | Mard | Urdu/Punjabi |
| 1991 | Ishq | Urdu/Punjabi |
| 1991 | Naag Devta | Punjabi/Urdu |
| 1991 | Husn da Chor | Punjabi/Urdu |
| 1991 | Nadira | Punjabi/Urdu |
| 1991 | Nigahen | Punjabi/Urdu |
| 1991 | Pyar Karn Tun Nein Darna | Punjabi/Urdu |
| 1991 | Ishq Deevana | Punjabi/Urdu |
| 1991 | Gulfam | Punjabi/Urdu |
| 1991 | Pyar Hi Pyar | Urdu/Punjabi |
| 1991 | Sailab | Urdu/Punjabi |
| 1991 | Dil | Urdu/Punjabi |
| 1992 | Chhakka | Urdu/Punjabi |
| 1992 | Naila | Urdu/Punjabi |
| 1992 | Aashqi | Urdu/Punjabi |
| 1992 | Aag | Urdu/Punjabi |
| 1992 | Be-Naam Badshah | Urdu/Punjabi |
| 1992 | Chahat | Urdu/Punjabi |
| 1992 | Fateh | Urdu/Punjabi |
| 1992 | Shama | Urdu/Punjabi |
| 1992 | Boxer | Urdu |
| 1992 | Mehbooba | Urdu |
| 1992 | Silsila Pyar Da | Punjabi/Urdu |
| 1992 | Sahiba | Urdu/Punjabi |
| 1993 | Hina | Urdu/Punjabi |
| 1993 | Anjuman | Urdu/Punjabi |
| 1993 | Chakori | Urdu/Punjabi |
| 1993 | Chandi | Urdu/Punjabi |
| 1993 | Nagin Sapera | Urdu/Punjabi |
| 1993 | Neelam | Urdu/Punjabi |
| 1993 | Teesri Dunya | Urdu |
| 1993 | Insaniyat | Urdu |
| 1993 | Ilzam | Urdu/Punjabi |
| 1993 | Jadoo Nagri | Urdu |
| 1993 | Aan Milo Sajna | Urdu/Punjabi |
| 1994 | Jan | Urdu |
| 1994 | Mohabbat Di Agg | Urdu |
| 1994 | Naseeb | Urdu/Punjabi |
| 1994 | Aakhri Mujra | Urdu |
| 1994 | Munda Kashmiri | Urdu/Punjabi |
| 1995 | Aawargi | Urdu |
| 1995 | Main Nay Pyar Kiya | Urdu/Punjabi |
| 1995 | Naam Ki Suhagan | Urdu |
| 1996 | Ghoonghat | Urdu |
| 1996 | Khilona | Urdu |
| 1996 | Choron kay Ghar Chor | Urdu |
| 1997 | Sangam | Urdu |
| 1997 | Fareb | Urdu |
| 1997 | Mohabbat Hay Kya Cheez | Urdu |
| 1997 | Barsat Ki Raat | Urdu |
| 1998 | Insaf Ho To Aisa | Urdu |
| 1998 | Very Good Dunya Very Bad Log | Urdu |
| 1998 | Pardesi | Urdu |
| 1998 | Kabhi Haan Kabhi Naa | Urdu |
| 1998 | Ehsas | Urdu |
| 1998 | Tu Meri Main Tera | Urdu |
| 1998 | Nikah | Urdu |
| 1998 | Dunya Dekhay Gi | Urdu |
| 1998 | King Maker | Urdu |
| 1998 | Kahin Pyar Na Ho Jaye | Urdu |
| 1998 | 2 Boond Pani | Urdu |
| 1998 | Hasina Numbri Ashiq 10 Numbri | Urdu |
| 1998 | Doli Saja Kay Rakhna | Urdu |
| 1999 | Guns and Roses | Urdu |
| 1999 | Koela | Urdu |
| 1999 | Desan Da Raja | Punjabi |
| 1999 | Daku Rani | Punjabi |
| 1999 | Dekha Jaye Ga | Urdu |
| 1999 | Dil Mein Chhupa Kay Rakhna | Urdu |
| 1999 | Kursi Aur Qanoon | Urdu |
| 1999 | Jannat Ki Talash | Urdu |
| 1999 | Ishq Zinda Rahay Ga | Urdu |
| 1999 | Dil To Pagal Hay | Urdu |
| 1999 | Jazba | Urdu |
| 1999 | Chohdrani | Punjabi |
| 1999 | Babul Da Vehra | Punjabi |
| 1999 | Sala Bigra Jaye | Urdu |
| 2000 | Yaar Chann Warga | Punjabi |
| 2000 | Khuda kay Chor | Urdu |
| 2000 | Parwana | Urdu |
| 2000 | Aag ka Darya | Urdu |
| 2000 | Bali Jatti | Punjabi |
| 2000 | Jagg Mahi | Punjabi |
| 2000 | Angaray | Urdu |
| 2000 | Ghar Kab Aao Gay | Urdu |
| 2000 | Ham Khilari Pyar Kay | Urdu |
| 2000 | Long Da Lashkara | Punjabi |
| 2000 | Yaar Badshah | Punjabi |
| 2000 | Mujhay Chand Chahiye | Urdu |
| 2000 | Pehchan | Urdu |
| 2000 | Sangdil | Urdu |
| 2000 | Sultana Daku | Punjabi |
| 2000 | Kahan Hay Qanoon | Urdu |
| 2000 | Mr. Faradiye | Urdu |
| 2000 | Barood | Urdu |
| 2000 | Ishtehari Gujjar | Punjabi |
| 2000 | Abhi Nahin To Kabhi Nahin | Urdu |
| 2000 | Ghulam | Punjabi |
| 2000 | Jagg Wala Mela | Punjabi |
| 2000 | Teray Pyar Mein | Urdu |
| 2001 | Badmash Gujjar | Punjabi |
| 2001 | Meri Pukar | Punjabi |
| 2001 | Badmash Puttar | Punjabi |
| 2001 | Allah Badshah | Punjabi |
| 2001 | Daket | Punjabi |
| 2001 | Hukumat | Urdu |
| 2001 | Musalman | Urdu |
| 2001 | Mukhra Chann Warga | Punjabi |
| 2001 | Meray Mehboob | Urdu |
| 2001 | Khanzada | Punjabi |
| 2001 | Toofan Mail | Punjabi |
| 2001 | Aasoo Billa | Punjabi |
| 2001 | Daldal | Urdu |
| 2001 | Mehar Badshah | Punjabi |
| 2001 | Aaj ki Larki | Urdu |
| 2001 | Hamayun Gujjar | Punjabi |
| 2001 | Gujjar 302 | Punjabi |
| 2001 | Shehanshah | Punjabi |
| 2001 | Makha Jatt | Punjabi |
| 2001 | Baghi | Urdu |
| 2001 | Sher-e-Lahore | Punjabi |
| 2001 | Sangram | Urdu |
| 2001 | Ghunda Tax | Punjabi |
| 2001 | Doulat | Urdu |
| 2001 | Moosa Khan | Urdu |
| 2002 | Wehshi Jatt | Punjabi |
| 2002 | Shikari Haseena | Urdu |
| 2002 | Babbu Khan | Punjabi |
| 2002 | Dada Badmash | Punjabi |
| 2002 | Jagga Tax | Punjabi |
| 2002 | Border | Urdu |
| 2002 | Badmash Tay Qanoon | Punjabi |
| 2002 | Sholay | Punjabi |
| 2002 | Charagh Bali | Punjabi |
| 2002 | Majhu Da Vair | Punjabi |
| 2002 | Lahori Ghunda | Punjabi |
| 2002 | Behram Daku | Punjabi |
| 2002 | Ishtehari | Punjabi |
| 2002 | Kalu Shahpuria | Punjabi |
| 2002 | Buddha Sher | Punjabi |
| 2002 | Toofan | Punjabi |
| 2002 | Raju Rocket | Punjabi |
| 2002 | Baghawat | Urdu |
| 2002 | Sher-e-Pakistan | Urdu |
| 2002 | Allah Rakha | Punjabi |
| 2002 | Jahad | Urdu |
| 2002 | Tohfa Pyar Da | Punjabi |
| 2002 | Raqasa | Urdu |
| 2002 | Veryam | Punjabi |
| 2002 | Arain Da Kharaak | Punjabi |
| 2002 | Achhoo Sheedi | Punjabi |
| 2002 | Badmash-e-Azam | Punjabi |
| 2002 | Buddha Gujjar | Punjabi |
| 2002 | Daku | Urdu |
| 2002 | Manila Kay Jasoos | Urdu |
| 2003 | Jatt da Vair | Punjabi |
| 2003 | Larha Punjab da | Punjabi |
| 2003 | Pyar Hi Pyar Mein | Urdu |
| 2003 | Remaand | Punjabi |
| 2003 | Pappu Lahoria | Punjabi |
| 2003 | Foja Amritsaria | Punjabi |
| Unknown | Mehar Da Medan | Punjabi |
| Unknown | Shagna di Mehndi | Punjabi |
| Unknown | Darr | Urdu |
| Unknown | Dil Totay Totay Ho Gya | Urdu |
| Unknown | Halaku | Urdu |
| Unknown | Meri Awaz Suno | Urdu |
| 2003 | Shararat | Urdu |
| 2003 | Bandish | Urdu |
| 2003 | Roti, Goli Aur Sarkar | Urdu |
| 2003 | Ultimatum | Punjabi |
| 2003 | Moula Sher | Punjabi |
| 2003 | Darinda | Urdu |
| 2003 | Yeh Wada Raha | Urdu |
| 2003 | Kundan | Urdu |
| 2003 | Commando | Urdu |
| 2003 | Qayamat | Urdu |
| 2005 | Sher-e-Azam | Punjabi |
| 2004 | Mulla Muzaffar | Punjabi |
| 2004 | Bhola Sajjan | Punjabi |
| 2004 | Jabroo | Punjabi |
| 2004 | Billu Ghanta Gharia | Punjabi |
| 2004 | Wehshi Haseena | Punjabi |
| 2004 | Dehshat | Punjabi |
| Unknown | Guddu Badshah | Punjabi |
| Unknown | Munna Bhai | Urdu |
| Unknown | Nagri Daata Di | Punjabi |
| Unknown | Amman Kay Dushman | Urdu |
| Unknown | Loha | Urdu |
| 2004 | Medan | Punjabi |
| 2004 | Curfew Order | Punjabi |
| 2004 | Jagga Baloch | Punjabi |
| 2004 | Sakhi Sultan | Punjabi |
| 2004 | Ham Ek Hayn | Urdu |
| 2004 | Sher-e-Punjab | Punjabi |
| 2005 | Kurrian Shehar Dian | Punjabi |
| 2005 | Wada Chodhary | Punjabi |
| 2005 | Sarkar | Punjabi/Urdu |
| 2005 | Khatarnak | Punjabi |
| Unknown | Daku Haseena | Punjabi |
| Unknown | Parcham | Urdu |
| 2005 | Bhola SuNeyara | Punjabi |
| 2005 | Mustafa Khan | Punjabi |
| 2005 | Pappu Shehzada | Punjabi |
| 2005 | Ziddi Rajput | Punjabi |
| Unknown | Butt Badshah | Punjabi |
| Unknown | Ibba | Punjabi |
| Unknown | Lahori Shehzadey | Punjabi |
| 2006 | Zakhmi Aurat | Urdu |
| 2006 | Qaidi Yaar | Punjabi |
| 2006 | Athra | Punjabi |
| 2006 | Sharif Gujjar | Punjabi |
| 2006 | Yaar Badmash | Punjabi |
| 2006 | Majajan | Punjabi |
| 2006 | Kangan | Urdu |
| 2006 | Pappu Gujjar | Punjabi |
| 2006 | Piyo Badmasha Da | Punjabi |
| 2006 | Zamin Kay Khuda | Urdu |
| Unknown | Potra Shahiye Da | Punjabi |
| 2007 | Ajj Da Badmash | Punjabi |
| 224 | Puttar Hamayun Gujjar Da | Punjabi |
| 2007 | Wehshi Rajput | Punjabi |
| 2007 | Bichhu | Urdu |
| 2007 | Soha Jora | Punjabi |
| 2007 | Manga Gujjar | Punjabi |
| 2007 | Nasha Jawani Da | Punjabi |
| 2007 | Achhoo Lahoria | Punjabi |
| 2007 | Khuda Kay Liye | Urdu |
| 2007 | Bala Badmash | Punjabi |
| 2007 | Ghundi Run | Punjabi |
| 2007 | Ishtehari Rajput | Punjabi |
| 2007 | Billu | Punjabi |
| 2007 | Ghunda No. 1 | Punjabi |
| Unknown | Pekhawray Lahoray | Pashto |
| Unknown | Sarkari Raj | Punjabi |
| 2008 | Anjam | Urdu |
| 2008 | Gulabo | Punjabi |
| 2008 | Khoufnak | Punjabi |
| 2008 | Basanti | Punjabi |
| 2008 | Suhagan | Punjabi |
| 2008 | Zill-e-Shah | Punjabi |
| 2008 | Ghunda Punjab Da | Punjabi |
| 2008 | Wehshi Ghunda | Punjabi |
| 2009 | Allah Uttay Dorian | Punjabi |
| 2009 | Hakim Arain | Punjabi |
| 2009 | Nach Kay Yaar Manana | Punjabi |
| 2009 | Faraeb | Urdu |
| 2009 | Wehshi Badmash | Punjabi |
| 2009 | Gujjar Badshah | Punjabi |
| 2009 | Madam X | Punjabi |
| 2009 | Sta Da Yaarai Na Qurban | Pashto |
| 2009 | Lado Rani | Punjabi |
| 2010 | Wohti Lay Kay Jani A | Punjabi |
| 2010 | Ilyasa Gujjar | Punjabi |
| 2010 | Numberdarni | Punjabi |
| 2011 | Khamosh Raho | Urdu |
| 2011 | Jugni | Punjabi |
| 2012 | Malang Badshah | Punjabi |
| 2012 | Achha Gujjar | Punjabi |
| 2012 | Dil Dian Lagian | Punjabi |
| 2012 | Gujjar Da kharaak | Punjabi |
| 2012 | Sher Dil | Punjabi |
| 2012 | Shareeka | Punjabi |
| 2012 | Bhola Ishtehari | Punjabi |
| 2013 | Ishq Khuda | Punjabi |
| 2013 | Waar | Urdu/English |
| 2013 | Sharabi | Punjabi |
| 2014 | Naseebo | Punjabi |
| 2014 | Ishq di Galli | Punjabi |
| 2014 | Eho Kurri Leni A | Punjabi |
| 2014 | O21 | English/Urdu/Pashto/Dari |
| 2014 | Dil Jale | Urdu |
| 2015 | Lahoria Tay Pishoria | Punjabi |
| TBA | Yalghaar | Urdu |
| TBA | Gidh | Urdu |
| TBA | Waar 2 | Urdu |
| TBA | Arth 2 | Urdu |
Hit Films

Bulandi was hit film. It was followed by Nageena in which he has acted opposite Madiha Shah. He has also given many hit films. At one time Shaan is considered as sign of success in films. The films which have hit are as follow
Tere Pyaar Main
Khilona
Mujay Chand Chahiey
Ghoonghat
O21
WAAR
Sangam
Nikah
Majajan
Khuda Ke Liey
Awards and Nominations
Government of Pakistan's Pride of Performance Award (2007)
15 Nigar Awards
5 Lux Style Awards
4 National Film Awards
Shaan won Best Film Hero on 2nd Pakistan Media Award (2011)
Nigar Awards
| Year | Nominated work and artist | Award | Result |
| --- | --- | --- | --- |
| 1997 | Sangam | Best Actor | Won |
| 1998 | Nikah | Best Actor | Won |
| 1999 | Jannat Ki Talash | Best Actor | Won |
| 2000 | Tere Pyar Mein | Best Actor | Won |
Lux Style Awards
| Year | Nominated work and artist | Award | Result |
| --- | --- | --- | --- |
| 2000 | Tere Pyaar Mein | Best Actor | Won |
| 2002 | Behram Daku | Best Actor | Nominated |
| 2014 | Waar | Best Actor | Nominated |
Ary Films Awards
| Year | Nominated work and artist | Award | Result |
| --- | --- | --- | --- |
| 2013 | Waar | Best Actor | Won |
| 2014 | Honorary ARY Film Award | Special Contribution to Pakistani Cinema | Won |