Shaan Shahid is a striking and evergreen Pakistani Showbiz star who apart from an actor is a handsome model, impressive writer and remarkable film director. Tough he is known for his stage name Shaan, but his real name is Armaghan Shahid. Despite several years of his presence in the Showbiz Industry, he is still the heartbeat of many girls.
Shaan began his acting career in 1990, and since there he has appeared in numerous Pakistani Urdu and Punjabi movies. Currently, he is considered one of the highest-paid stars. Because of his Showbiz background, he was destined to become an actor. This article has all the information about him, including Shaan Shahid Biography.
| Title | Description |
| --- | --- |
| Personal | |
| Name: | Shaan Shahid |
| Other names: | Armaghan Shaan |
| In Urdu: | شان شاہد |
| Famous As: | Movie Actor |
| Nationality: | Pakistan |
| Religion: | Islam |
| Profession: | Acting |
| Height: | 5 ft 11 inches |
| Website: | shaanshahid.com |
| Zodiac Sign: | Aries |
| Awards : | Best Actor Waar (2013) , Honorary Award Special Contribution to Pakistani Cinema, |
| Born | |
| Date: | 27th April 1971 |
| Place: | Lahore |
| Family | |
| Spouse: | Amina Armaghan Shahid |
| Children: | 4 daughters |
| Parents: | Riaz Shahid, Neelo |
| Siblings : | Sarosh Shahid, Zarqa Shahid |
| Career | |
| Occupation(s): | Actor, writer and director |
| Professional Work | |
| Years Active: | 1990–present |

Shaan Shahid Biography
Shaan is a name known to every Generation. He is an evergreen star whose Charisma and vibes can never fade away. Since the 1990s, he is showing his versatility. He often indulges himself into different Controversies through his controversial statements. Shaan also owns his own production house with the name 'Riaz Shahid films.'
Shaan is the recipient of various notable Awards including 'Pride of Performance,' and 'Nigar Awards.' His tremendous acting skills are no surprise for anyone as he was born in a Showbiz Family. His father was a notable film Director while his mother was also from the same field.
There is a long list of successful movies of which he became a part. He is a successful film actor, Host, Writer, Model and director. In whatever field he enters, success follows him.
Shaan Date of Birth
He belongs to Punjabi family on 27 April 1971 in Lahore, Pakistan. He is still a resident of Lahore.
Shaan Shahid Family
His father Riaz Shahid was a movie director and writer who wrote several hit movies such as Yeh Aman, Frangi and Zarqa while his mother Neelo served as a film, theatre and television actress and belonged to the Christian religion. Shaan himself is practising Islam.
His uncle Faiz Shahid was a producer and cameraman of PTV channel in Islamabad. He is happily married to Amina Shaan and the couple is blessed with 4 daughters named Shah Bano, Raanay Shahid, Fatima Shahid and Bahisht-i-Bareen.
Education of Shaan
He received early education from well-known Aitchison College in Lahore. At a boy scout bonfire, his acting interest came out in front of his classmates. He went to New York, United States, for higher studies and went to Newtown high school.
He always dreamed of becoming a Lawyer. After staying for seven years in New York, he returned to Pakistan and started taking an interest in his family business, Riaz Shahid Films.
Showbiz Career
As an Actor
He started his career at a very yound age when he was offered a movie "Bulandi" which on aired in 1990. After that, he did a lot of Punjabi and Urdu films. In 2013 he did "War" film alongside Shamoon Abbasi, Ali Azmat, Aisha khan, Uzma Khan and Meesha Shafi which was directed by Bilal Lashari.
He won the Best Actor at 1st ARY Film award for his tremendous acting. After the success of War film, he did "Jami" film alongside Shamoon Abbasi, Iman Ali, Ayub Khoso and Aaminah sheikh. In 2015 he did " Yalghaar" film alongside Adnan Siddiqui which was said to be the most expensive film in the Pakistan film history.
The director and producer of this Film is Hassan Waqas Rana. He did Punjabi movie " Ishq Khuda " alongside Wiam Dahmani, Ahsan Khan and Saima and has sung many songs of this movie.
As a Film Director
He launched himself as a director in 1999 when he released his first directed project "Guns and Roses- Ik Junoon" starring himself Faisal Rehman, Meera and Resham.  Tanvir Fatima Rehman was the producer of this movie. The movie song was sung by M.Arshad and was written by Pervaiz Kaleem.
In 2002 he directed "Mujhe Chaand Chahiye." He appeared in the movie alongside Noor, Rehma Khan, Javed Sheikh, Atiq Odho and Moammar Rana. In 2001 he directed movie "Moosa" starring Jan Rambo, Noor, Saima and Abid Ali and himself.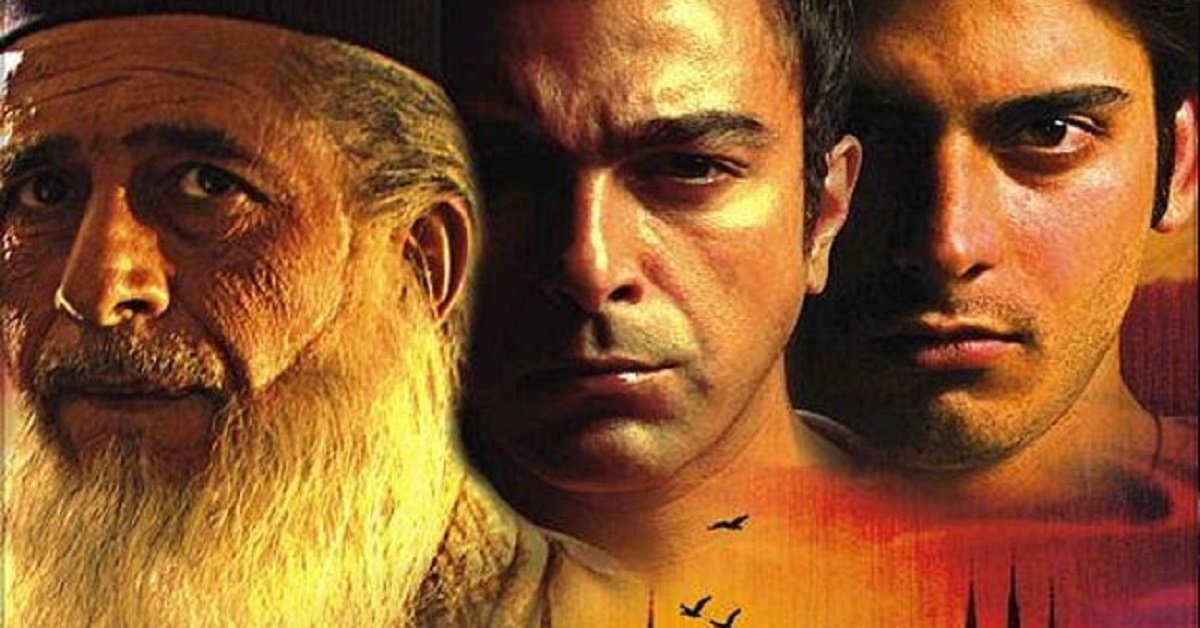 With Actress "Jugaan Kazmi" he signed a three-film contract in 2008. One film titled "chup" which was in the production process for many years until he was scrapped. He appeared on Ary Digital show "Happening" which showed his directing scene with the Actress Resham in 2009.
In 2012, he again started the direction of film "Mission Allahu Akbar" in Thailand which was under production process for many years. He also got the opportunity to work in Bollywood movies. He was offered the role opposite to Aamir Khan in movie " Gajni", but he turned down the offer due to some reason.
As a Host
He became a part of Geo television and hosted a famous morning show known as "Geo Shaan Se" on Geo channel. He left the hosting and divert his attention towards his movie "War".
As a Brand Ambassador
He has been the brand ambassador of many brands due to his attractive looks and grabs the attention of a large number of audience. He also worked with the famous brand "Unilever". Shaan did the brand advertising of "Pepsi" along with the singer Ali Zafar to strengthen the brand in Pakistan.
He has been the brand ambassador of Pakistan Telecom giant "Mobilink". Moreover, he was the Goodwill Ambassador of the campaign started by UNICEF known as "One pack-One vaccine". He tried to create awareness among people by visiting many areas and travelling across the country and told them about this disease and how we can save ourself from it.
He became the brand ambassador of  " Lahore Qalandar " one of the franchises of Pakistan Super League.
Shaan Shahid Movies
A few of his movies include:
Bulandi
Nageena
Mard
Ishq
Naag devta
Pyaar Karan Toh Nain Darna
Husn da chor
Gulfam
Pyar hai Pyar
Aashiq
Ba Naam Badshah
Chahat
Aag
Nigahen
Fateh
Shama
Hina
Boxer
Silsila Pyaar ka
Chandi
Chokari
Neelam
Insaniyat
Mohabbat di aag
Naseeb
Akhri mujra
Anjuman
Mehbooba
Jan
Jadoo Nagri
Ilzam
Aan milo Sajna
Munda Kashmir
Norsarbaz
Ehsas
Tu meri ma tera
Waris
Kabhi Haan kbh na
Fareb
Sangham
Choro ka Ghar chor
Muhabbat hai Kia cheez
Insaf ho toh aise
Barsat ki Raat
Aawargi
Naam ki suhagan
Pardesi
Very good duniye very bad log
Khilona
Teesri Duniya
Naagin Sapera
Kingmaker
Kahin Pyaar na Hoja
Dil Toh Pagal hai
Daku rani
Ishq Zinda rahay ga
Ghar kab ao ga
WAAR
Sangam
Nikah
Majajan
Khuda Ke Liey
Tere Pyaar Main
Khilona
Mujay Chand Chahiey
Ghoonghat
Social Media Handles
His social media account include
https://twitter.com/mshaanshahid
https://www.facebook.com/officialshaanshahid/