Jinnah Memorial Hospital was already functional in 1994 before its official inauguration in 1996. Two years later, after it was opened, it still had very few basic facilities. The hospital was a charitable organization that made them pay for the difficult phase. At the start, it had only the capacity of only 40 beds. As the organization developed, it added a hundred-bed accident and emergency department. This article has all the information about the Hospital, including Jinnah Memorial Hospital History.
| Title | Description |
| --- | --- |
| Details | |
| Location: | Pakistan |
| In Urdu: | جناح میموریل ہسپتال |
| Coordinates: | 32°10'23″N 74°10'35″E |
| Website: | jinnahhospital.com.pk |
| Organisation | |
| Founded : | 1996 |
| Care System: | Tertiary care |
| Affiliated University: | Allama Iqbal Medical College |
| Hospital Type: | Ministry of National Health Services Punjab Department of Health |
| Services | |
| Beds: | 40 |
| Additional Medical Personnel: | Cardiac specialist Medical Specialist Nephrologist Pathologist General surgeon Gynecologist Psychologist/Psychiatrist Dental surgeon ENT Specialist Anesthetist |
| Laboratory: | In-house laboratory available for all kinds of tests |
| Standards: | Gold Standard |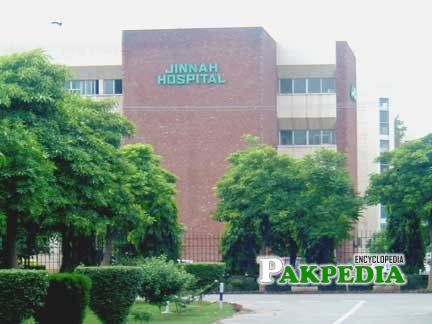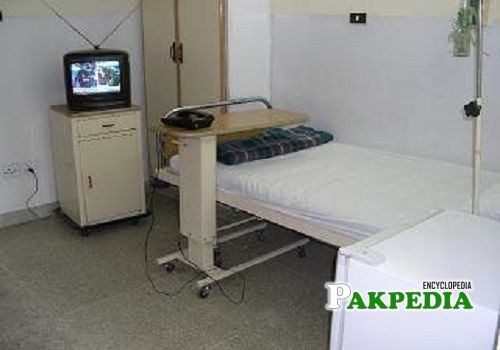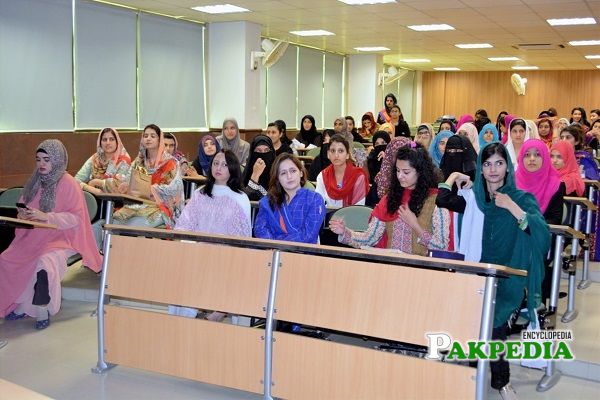 Jinnah Memorial Hospital History
In 1970, a few people who belonged to Sheikh Brotherhood, joined together to find an idea that would benefit people in the long run. Before giving support to someone, it is important to identify why they are in dire need of such help. There, they understood that the main reason was the poor standard of hospitals. They all knew that for a common man, good health services could never be achieved. It was not only a discussion but the origination of the idea of a hospital where people could get quality health services. It was the time when the idea of Jinnah Memorial Hospital was born. First, they started an NGO named Jamiat-E-Shiekh in 1970, which was registered to the social welfare department. In 1982, they built their first hospital in Gujranwala and later the hospital started originating in various cities of Pakistan.
Statistical Data about JMH
Gujranwala hospital is constructed on 103 Kanal, allocated by the government in 1975. It was a 120-bed hospital at that time. The total cost of the construction of the hospital was 20 million rupees in 1982.  During 1892-1997, the hospital located in Gujranwala had treated 62604 indoor patients and 579848 outdoor patients. 14100 patients were operated as well. After Jinnah Memorial Hospital Rawalpindi was inaugurated, the number of patients has increased to a huge number. In 2003, they were recorded 500,000 while in 2007, they increased to 700,000. Currently, different programs are running in 12 different departments under the WHO. It is constructed on a vast area of over 105 acres.
Aims of Hospital
The hospital aims to bring quality health services accessible to poor people. It works for the betterment of the people through medical awareness and educating the people that prevention is better than cure. The hospital is seen at the forefront of every disaster that brought medical catastrophe and illness. To ensure the well being of the people, the hospital has hired skilled professionals and installed the latest technology leaving no stone unturned to conquer the battle against the diseases. It does not only take care of the patient traditionally rather looks to find out the emotional cause that has led the patient to an unhealthy situation. Lastly, The hospital has presented itself as a research institution to widen the understanding of its professionals and make sure the well being of the people.
Functional Department
General Surgery
This department is specific to purely surgical problems. There are fully equipped operation theatres that are functional all the time and specialized doctors perform surgeries. Minor surgeries include Incision, Drainage, repair of lacerations, and debridement. Major surgeries include appendectomies, laporactomies, cholecystectomies, hernia repair, and mastectomy.
Orthopedic Surgery
It manages patients with musculature conditions such as body and joint injuries, fractures and dislocation and degenerative joint disease.
Ear Nose and Throat ENT
It provides service of common ear, nose and throat problems and complex problems as well. It is a well-equipped department.  
Urology
This mainly focuses on the reproductive system of males and females. The organs treated by the urology department are the kidney, adrenal gland, urethra, and urinary bladder.  
Internal Medicine
Internal Medicine Physicians apply their scientific understanding and clinical expertise to the diagnosis, treatment and care of the adults from common health problems to complex problems.
Dental Clinic
The dental Clinic has mainly become the centre of excellence in the area and accommodates in a purpose-built facility with a dental surgery room that is equipped with high-tech dental chairs, and other necessary things. The instruments are cleaned manually and washed in the ultrasonic bath and then packed. Apart from these departments, there are some other departments as well that are functional all the time. The dental service is quality.
Notable Figures of JMH
| | |
| --- | --- |
|  Names |  Specialization |
|  Dr Major Fareed Ahmad |  MBBS Classified |
|  Dr Mian Muhammad Naeem |  MBBS MCPS |
|  Dr Asim Rasool |  MBBS DIP Card |
|  Dr Shahid Tanveer |  MBBS FCPS |
|  Dr Adnan Shahzad |  BDS RDS |
|  Dr Nawaz Chaudhry |  MBBS FCPS |