Bilquis Edhi is the widow of renowned and most selfless philanthropist Abdul Sattar Edhi. Professionally she is a nurse and is among the most active and committed philanthropists of Pakistan. She is contributing her services to Edhi Foundation as its co-chair.
Recognizing her motherly and affectionate nature, she is named 'The Mother of Pakistan.' She, along with her husband, saved more than sixteen-thousand unwanted babies through the platform of their charitable organization 'Edhi Foundation.' This article contains all the information about her, including Bilquis Edhi Biography.
| Title | Description |
| --- | --- |
| Personal | |
| Name: | Bilquis Edhi |
| In Urdu: | بلقیس ایدھی |
| Details | |
| Location: | Pakistan |
| Occupation: | Nurse & Philanthropist |
| Citizenship: | Pakistani |
| Children: | Faisal Edhi, Kubra Edhi, Kutub Edhi, Almas Edhi |
| Education: | Vocational |
| Spouse: | Abdul Sattar Edhi |
| Place: | Karachi Pakistan |
| Born: | 14 August 1947 |
| Famous As: | The Mother of Pakistan |
| | |

Bilquis Edhi Biography
There are few people who dedicate their lives to serve humanity, ignoring their wishes and desires. Bilquis is one of them; she is an asset of Pakistan, proud of the Pakistani nation, and mother of thousands of unwanted and orphan children. Despite all the love and recognition, humbleness is the main trait of her personality.
She has dedicated her life to a righteous cause and is continuously doing work for humanity. She is fortunate as a human being and more fortunate as a woman because her husband was her supporter and helper. In recognition of her services, she received Mother Teresa Memorial International Award, Lenin Peace Prize, Hilal-e-Imtiaz & Ramon Magsaysay Award for Public Service.
Bilquis Date of Birth
She opened her eyes on 14th Aug 1947 in Bantva, British India.
Bilquis Edhi Family
She is lucky to have a great and selfless philanthropist Abdul Sattar Edhi as her partner. The couple has qualified children and talented children named Faisal Zeenat, Almas, and Kubra. They would supervise Edhi Foundation and bear the torch after their parents.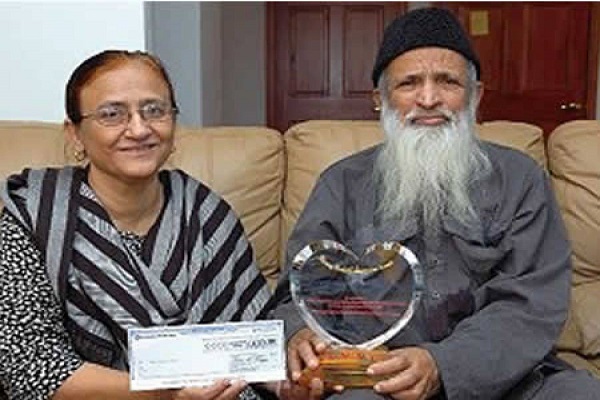 Career
Recruitment as a Nurse
She didn't enjoy her school life as a teenager and started working as a nurse in 1965 in a small dispensary.  Edhi home was located in Karachi's old city area known as Mithadar at that time, where it was built in 1951. The number of Hindu and Christian nurses who were employed there had been reduced.
Abdul Sattar Edhi, the founder, hired several nurses, and Bilquis was among those recruited nurses. She was unusually from a Muslim family.
Marriage Proposal
After realizing her abilities and authorizing her to run a small nursing facility, her future partner proposed to her. During her 6-month training session, where she learned basic healthcare and midwifery, he noticed her passion and thirst for knowledge. They tied the knot when she was only seventeen, and he was almost twenty years old.
Financial Condition of Newlywed Couple
At the time of their marriage, Edhi's only belongings were a small dispensary and a damaged old car. On the 1st floor, there had been a maternity home with six to seven beds, a simple and small room 6′ X 6′ dimensions on the ground floor that was used as an office.
Despite their poor financial condition, people used to leave their children under the supervision of this kind of couple.
1st Philanthropic Act after Marriage
Their honeymoon became unique in that; soon after their marriage ceremony, the young couple found a teenaged girl with head wounds at their pharmacy. In 1989, Edhi said that she didn't regret the time she spent consoling the 12-year old's relatives or monitoring blood transfusions, and now that female is married with kids; that is what's important.'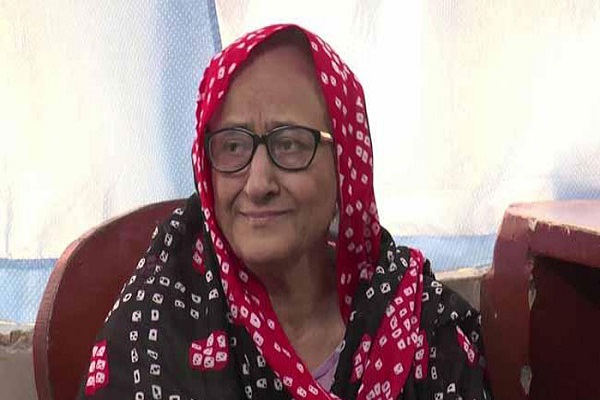 Supervisor of Jhoola Scheme
She took over the administration of the Jhoola scheme, the 1st of which was founded in 1952 by her husband. These three-hundred cradles are accessible throughout the country for parents who want to abandon disabled or unwanted children.
They display the message "Don't kill/murder, leave the child in the cradle" in both Urdu & English. A small number of abandoned kids are disabled, but more than 90 percent are females.
The alternative solution given by Edhi Foundation to put unwanted infants in cradles is believed to have decreased the proportion of dead infants who are murdered by their parents. This Edhi project also buries dead kids found by Pakistani police.
Current Responsibilities of Bilquis
Her current roles and responsibilities include supervising the ladies' portion, handing over babies for adoption–mainly observing children-related and women-specific sections across Pakistan.
She visits Edhi Homes throughout the country on a regular basis to observe their performance and give recommendations and suggestions on how the job should be done. She is also active in making the Edhi Homes a true 'Centers of Excellence.'
Criteria for Child Adoption
In cases of child adoption, she ensures that the conditions for accepting or disapproving couples who wish to adopt a baby are met. She interviews couples who come for child adoption. She interviews couples who want to adopt a child.
Her adoption conditions are that the couple is childless even after 10-12 years of being married, prospective dad's income is reasonable, and he does not have drug or alcohol-related issues, the prospective mother should be younger than fifty, and that the couple owns a home.
Her foundation does not give children to the couples who frequently change their residence – who move from one location to another. Edhi Foundation provides services for children who are mentally or physically impaired. They have a special area for such children, where they are provided food and staff plays with them.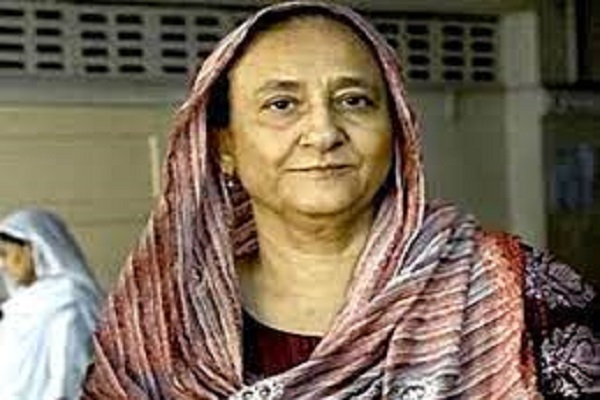 Recognition
Recognizing the philanthropic works of this couple, they were awarded several awards. President General Pervaiz Musharraf contributed Rs. one lac (from his pocket), and he particularly noted that their philanthropic works delivered social services and facilities to needy and poor people of Pakistan irrespective of any discrimination.