Abdul Sattar Edhi was a philanthropist who started social service from a dispensary in Karachi in 1951 and now has ambulance service centers for orphaned children and the elderly and rehabilitation centers for drug addicts in all four provinces. He set an example of service to the people for six decades.
Edhi Sahab was such a person that as long as he lived, he continued to excel in human service and became an example to the world after his death. He had no media management cell and no state advisor, yet people trusted him blindly.
He devoted his wealth to about 2,400 ambulances, three air ambulances, 300 Edhi centers, eight hospitals, and public service. Edhi sacrificed his whole life, peace, comfort, family, all for the people's service, and even when he left the world, he donated his eyes. This article has everything about him, including Abdul Sattar Edhi Biography.
| Title | Description |
| --- | --- |
| Personal | |
| Name: | Abdul Sattar Edhi |
| Other names: | Angel of Mercy,The Richest Poor Man |
| Famous As: | Social worker and Humanitarian |
| Nationality: | Pakistani |
| Residence: | Karachi |
| Religion: | Islam |
| Profession: | Social Worker |
| Website: | https://www.edhi.org/ |
| Awards : | He received many Awards |
| Born | |
| Date: | 28th February 1928 |
| Place: | Bantva, Bantva Manavadar, Western India States |
| Family | |
| Ethnicity: | Bantva Memon |
| Spouse: | Bilquis Edhi |
| Children: | Faisal Edhi, Kutub Edhi,Almas Edhi, Kubra Edhi |
| Parents: | Abdul Shakoor Edhi and Ghurba Edhi |
| Affiliation(s): | The Edhi Foundation |
| Died | |
| Date: | 8th July 2016 |
| Cause of Death: | Kidney failure |
| Rest Place: | Edhi Village Karachi |

Abdul Sattar Edhi Biography
The world called him ' Baba E Khidmat,' 'Rehmat Ka Farishta,' and Mother Teresa of Pakistan. He was such a simple man and had an eternal character. He indeed devoted himself to help the poor and helpless. His honor and respect are found in every heart.
At an early age, he had learned to help others, and this proved to be the key to success for Edhi in later life. He spent 65 years of his life in the service of suffering humanity. He has received more than 20 national and international awards.
Edhi Sahab has been awarded honorary degrees and honors by several private organizations, including the Distinguished Service Award in Pakistan, the Lenin Peace Prize, and the Pakistan Human Rights Award. He is also listed in the 'Guinness Book of World Records' for running the world's largest ambulance service.
Edhi date of Birth
He was born on February 28, 1928, in Bantuwa, Gujarat, India. He came to Pakistan with his family in 1947 after the partition of India and settled in Karachi.
Education of Edhi
He did not even have a formal education up to high school, but he used to say, 'The sorrows of the world have been my teacher and the source of wisdom.'
Abdul Sattar Edhi Family
He was fulfilling his mother's mission through his dispensary when a girl named Bilqis came to his dispensary in 1965 to learn work. He thought she was too young and not serious about learning the job, but in the future, Bilquis proved to be smart at work and one of the best staff assistants.
When he sent a marriage message to Bilquis, it was when many families rejected him, saying that he was stingy, had no place to live, and no guarantee of a secure future for his wife. However, both got married. After becoming Bilquis Edhi, she supported her husband in his philanthropic activities.
She was not limited to the maternity home but helped him as an excellent supporter for the development of every sector of the foundation. Their son Faisal Edhi received his higher education but later vowed to continue his father's mission. Faisal and now Saad Edhi, the third generation member of the Edhi family, are also at the forefront of serving humanity.
Early Life
At the age of 11, he quit his education and took a job at a clothing store. Edhi, who belongs to the business community, was interested in raising money, but he dreamed of helping the poor, not business.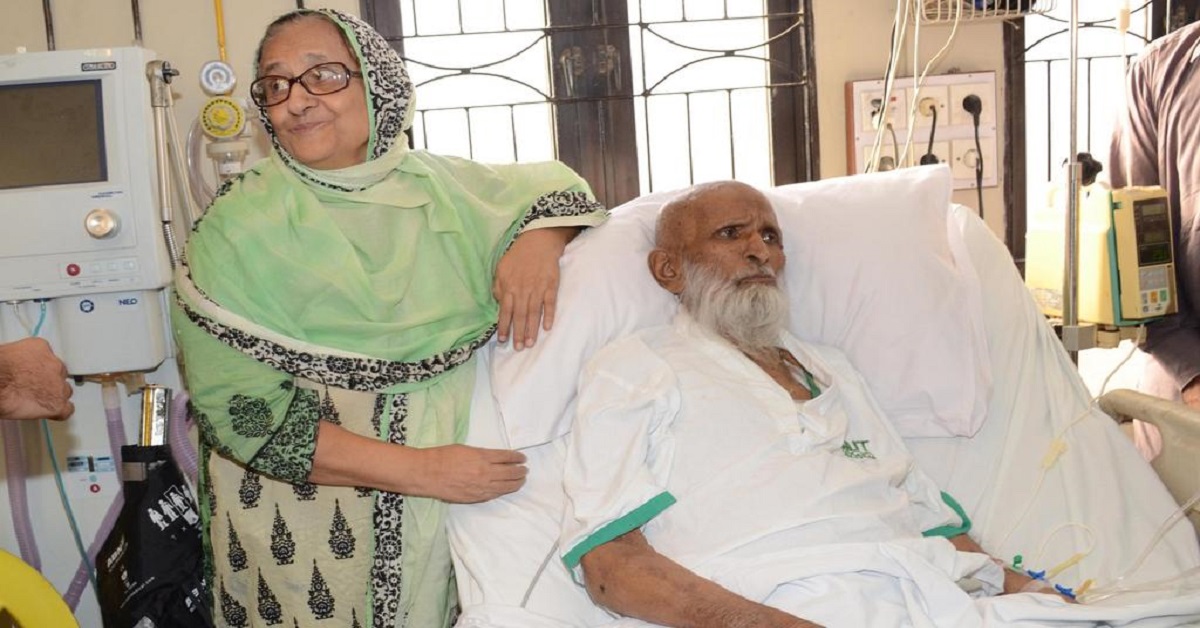 Philanthropic Activities
Inspiration for Philanthropy
His mother's first lesson was that one rupee out of the two rupees received as pocket money while going to school belonged to another needy person, not Edhi. His mother was his teacher and friend.
When his mother used to send him to the slums around Bantuan to find out the plight of the poor and needy and then asks him to deliver food and medicine to them, the practice helped him to differentiate between real needy and professional beggars in the future.
Despite his father's excellent income, his mother used to clean the bundles of cotton at home and assigned work to him. During his mother's declining health, when he went through a difficult period of transporting her to the hospital, he learned that there was only one Red Cross ambulance in Karachi. These observations led him to dedicate himself to do social work.
Start of Philanthropic Activities
He came to Pakistan on the sixth day when Pakistan was formed. At first, he started working at stalls, and then he became a clothing agent in the wholesale market of Karachi. A few years later, he quit his job and, at the age of 20, set up a dispensary to provide free medical care with the help of members of his Memon community.
This thought led him to form the Edhi Trust. A friend of his, Haji Ghani Usman Sahib, helped him in this task. With the money he received, he bought a car for 2,000 rupees, built a dispensary, and set up a four-bed hospital inside a tent. He learned to drive and turned the car into an ambulance.
He used to travel around the city in his ambulance all day, and whenever he saw a needy or injured person, he would immediately take him to the aid center. His first public appeal raised 200,000 donations. Apart from Edhi Centers, Edhi Ambulance Service and Shelter for Children and Mothers have also been set up in Karachi.
According to the Edhi Information Bureau, they currently have 335 support centers across the country. Also, 28 boats and crews are available to assist in a flood and maritime accident.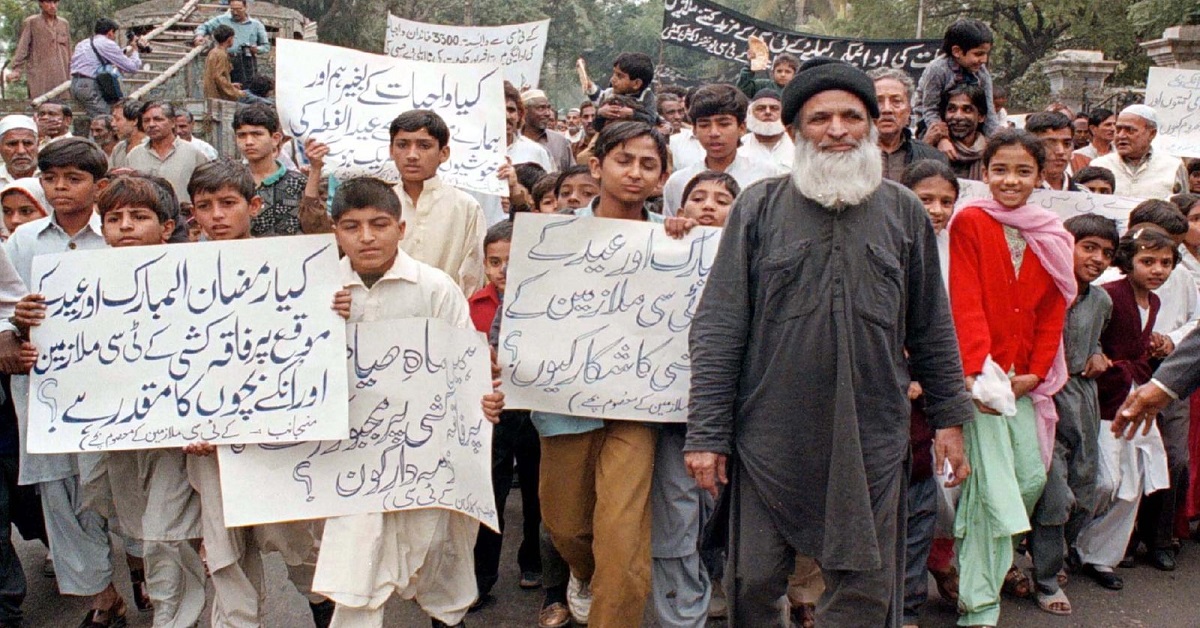 Edhi Foundation
He founded the 'Edhi Foundation' to expand his philanthropic activities. The work began with a room that is spread across the country today. It is a non-profit charitable organization and has the most extensive range of welfare activities in Pakistan.
Three and a half thousand workers and thousands of volunteers are busy providing these facilities 24 hours a day. At the same time, it has 250 centers across the country where free burial facilities are provided for orphan dead bodies, and care centers for the disabled, orphans and destitute children are also being run with 50,000 orphans.
While 20,000 infants rejected via swings placed outside, Edhi centers have been rescued. Free of cost dispensaries, hospitals and recovery of drug-addicted people, free wheelchairs, crutches, and other facilities and aid for the disabled are also among the Edhi Foundation's activities.
This foundation has also spread abroad and provided services in Ontario, New York, Dhaka, Dubai, Tokyo, Sydney, and London. It continues to provide services in  Russia, Yemen, Sri Lanka, Afghanistan, and India.
Future Plans of Foundation
Building a hospital every 100 km in Pakistan, setting up small village centers from big cities to small towns, and setting up a ballpoint manufacturing factory in Karachi to rehabilitate drug addicts are the Edhi Foundation's plans.
Edhi Ambulance
The relief service, which began with a pick-up in 1957, became the world's largest ambulance service. More than a million people are transported to hospitals each year through the foundation's ambulance service.
The foundation also has an air ambulance service for emergency use through which its volunteers have instant access to any remote area of ​​the country. The foundation has two small planes and a helicopter as air ambulances, while three more planes and two helicopters will be acquired in the coming years.
Political Career
According to Edhi's authoritative biography, Khuli Kitaab,'Edhi started his social service in the 1950s. In 1962 he participated in and won the basic democracy elections to raise awareness of social welfare and the establishment of a welfare state.
When President Ayub celebrated his election victory against the motherland, Fatima Jinnah, Edhi refused to attend. When Bhutto took to the field in 1970 with the slogan of bread, cloth, and house, he also tried his luck in the elections, but his campaign for simplicity and authenticity failed to impress the people, and he lost.
Edhi returned the check of Rs 500,000 given by Zia-ul-Haq, saying that he wanted to create awareness among the people about giving charity and could not accept the government grant.
In 1982, when General Zia-ul-Haq asked him to become a member of his Majlis-e-Shura for social welfare, he reluctantly asked, How can the great men of your esteemed assembly bear the smell of a beggar sitting near them? But then, at the request of the military president, he joined the Shura.
Joining the Shura allowed him to look at the ruler's empire's affairs but the council described him as an emotional man who did not understand national and international affairs due to lack of education. He left the Shura but warned General Zia-ul-Haq that racial and linguistic differences and differences between refugees and locals were about to erupt. Still, no one remedied this poison, and he continued to pick up the dead bodies.
Pressure for Participation in Political Parties
In the '90s, the country was on the path to democracy, but Edhi quietly had to go abroad. The reason was a demand from the military and agencies to join the pressure group. In 1993, some military officers contacted him and said, we need you.
At great insistence, he agreed to deliver a speech at Mazar-e-Quaid on August 14, but could not deliver politicians choice. In London, the following year, Edhi was invited by 'Pakistan Tehreek-e-Insaf' chief Imran Khan to become a part of a political pressure group.
But he advised him, Don't be emotional, we are not in a position to change anything except fulfilling our social mission. When he returned to Pakistan, General Hamid Gul demanded that we have to save the country. But he always refused to be part of any attempt to change the country through a conspiracy.
The last resort was to try to implicate him in the assassination of the editor of the weekly 'Takbir.' This allegation upset him so much that he left the country and went to London.
Arriving there, he held a press conference and prepared a document that if he was killed, it should be made public so that the conspiracy he refused to be a part of could be exposed. However, he later returned home at the request of President Leghari and engaged in the work known to him, i.e., social welfare.
Abdul Sattar Edhi Death
He was undergoing treatment for dialysis at the Sindh Institute of Urology, and on July 8, 2016, he breathed his last. After his death, Faisal Edhi told media that his father's eyes had been donated as per his will. He was buried with state honors, and his funeral prayers were offered at the National Stadium Karachi on Saturday afternoon.
Pakistan's PM Nawaz Sharif notified a day of mourning across the country for his death, while the Sindh government announced three days of mourning.
Tributes After Death
The Pakistan Cricket Board (PCB) decided to display the Edhi Foundation's 'logo' on the shirts of the ODI and T20 matches during the tour of England, acknowledging the social services of the country's renowned social activist Abdul Sattar Edhi.
Pakistan Cricket Board chairman Sheharyar Khan donated Rs 500,000 to the Edhi Foundation at a ceremony in Lahore, while Najam Sethi donated Rs 500,000 from the Pakistan Super League. On this occasion, Pakistan Cricket Board's sponsor Pepsi also announced a donation of Rs 1 million.
Misbah-ul-Haq, Azhar Ali and Sarfraz Ahmed, captains of all three formats of Pakistan, presented Pakistan's ODI shirt to SaadEdhi. He was also given a cricket bat signed by Pakistani players, the proceeds of which will go to the Edhi Foundation.
Social Media Handles
https://www.facebook.com/edhi.org/