Manzoor Pashteen from South Waziristan is a human rights supporter who spent years campaigning years to draw attention to the Pashtun People's plight, particularly those from Waziristan and other parts of  Pakistan's formal 'Federally Administered Tribal Areas.'
Moreover, he is the Pashtun Tahafuz Movement's chairman. He has blamed Pakistan's armed forces of human rights violations and was arrested in January 2020 for the same reason. This article has all the details about him, including Manzoor Pashteen Biography.
| Title | Description |
| --- | --- |
| Personal | |
| Name: | Manzoor Pashteen |
| Full Name: | Manzoor Ahmed Pashteen |
| In Urdu: | منظور احمد پښتين |
| Famous As: | Social Activist |
| Nationality: | Pakistani |
| Residence: | Dera Ismail Khan |
| Education: | Doctor of veterinary medicine degree |
| Alma Mater: | Gomal University |
| Religion: | Islam |
| Profession: | Human Rights Activist |
| Movement: | Pashtun Tahafuz Movement |
| Website: | https://www.facebook.com/manzoor.mehsud |
| Born | |
| Date: | 1992 |
| Place: | Mawla Khan Sarai, Sarwakai Tehsil, South Waziristan, Pakistan |
| Family | |
| Parents: | Abdul Wadud Mahsud |
| Siblings : | 7 Siblings |

Manzoor Pashteen Biography
He is a social activist who demanded justice and equal rights for his Pashtun brothers. Despite being arrested and harassed, he continued his struggles and efforts to earn justice for Naqeebullah and other Pashtuns who were killed in encounters.
He and his campaign became the most critical challenge for the Pakistan army. Most people see his movement as making a splash in a country's political system where civil wars have disenfranchised huge populations in tribal and northwestern regions and Baluchistan and Pakistan's other parts.
Manzoor Date of Birth
He was born in Shaheer in 1994, Mawle Khan Sarai, a small town near Sarwakai in South Waziristan.
Education of Manzoor
He attended a school in his village to receive early education. He got enrolled in Bannu's Army Public School to receive a secondary education. From Karak, he completed his higher secondary education. His father was eager for his education and borrowed money for this purpose.
Moreover, in 2016 he received his degree in Doctor of Veterinary Medicine from GU (Gomal University).
Manzoor Pashteen Family
He had eight siblings, and he is the elder one. He belongs to Pashtun's clan 'Shamankhel Mahsud.' His father, Abdul Wadud Mahsud, teaches at a primary school in his village.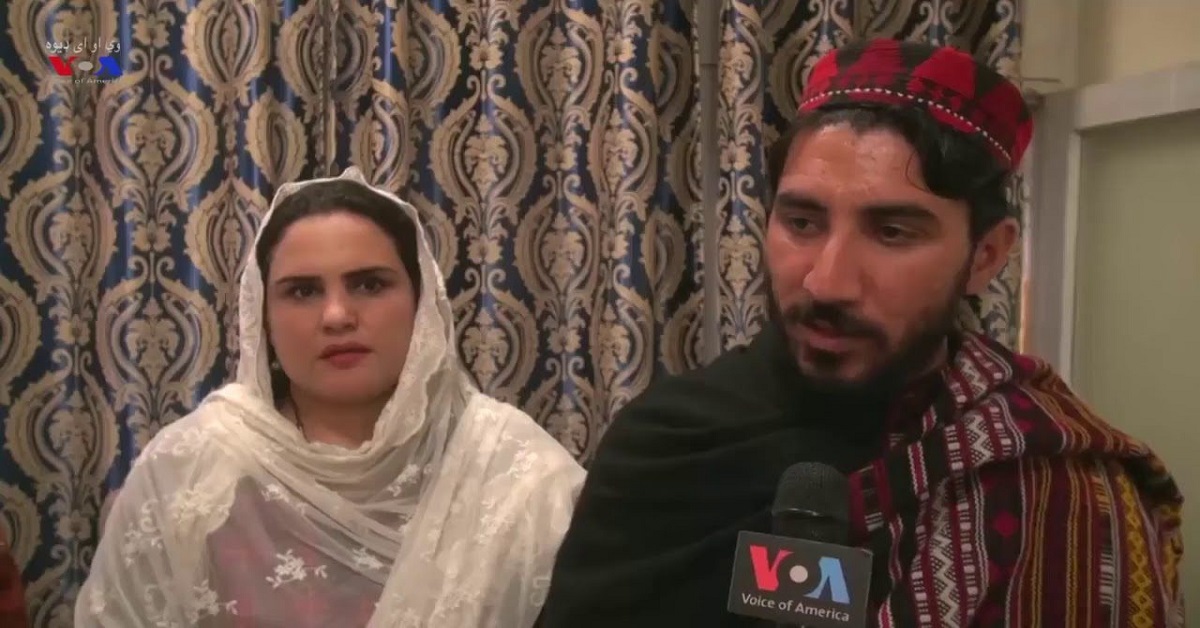 Hardships Faced
In 2005, Pashteen and his family were forced to leave Waziristan due to military offensives by the Pakistan army and temporarily resided in IDP (Internally Displaced People) camps in Dera Ismail Khan, KPK.
They returned their hometown in 2016 and found the destruction of their books, houses, and landmines thrown across their lands. They were humiliated at checkpoints of the Pakistan Army.
'Mashud Tahafuz Movement
During his studies at GU (Gomal University) in 2014, he created a social movement with the name 'Mashud Tahafuz Movement' aimed at landmines removal from Waziristan. Afterward, in 2018 after becoming popular among Pashtuns, the campaign was renamed to 'Pashtun Tahafuz Movement.'
Detention
On 5th September 2017, Manzoor, his father and, some other activists were arrested by Pakistan's security forces at Tiarza Tehsil's check post. He was accused of damaging military morale via his human rights activities. However, the military released them on 6th September due to the social media campaigns by their supporters.
Longest March
On 26th January 2018, he began a protest march with his twenty friends from D.I Khan. Many civilians joined this march on its way, and it arrived Peshawar on 28th January. The Pashtun Tahafuz Movement then organized a sit-in named 'All Pashtun National Jirga'  after reaching Islamabad on 1st February.
The jirga denounced the killing of Naqeeb ullah Mehsud, a Pashtun shopkeeper who was shot to death by police during Karachi's fabricated encounter. The jirga demanded a judicial investigation for Naqeebullah and other Pashtuns who were extrajudicially murdered by police encounters.
Furthermore, the PTM's grand gathering took place in KPK on 8th April 2018.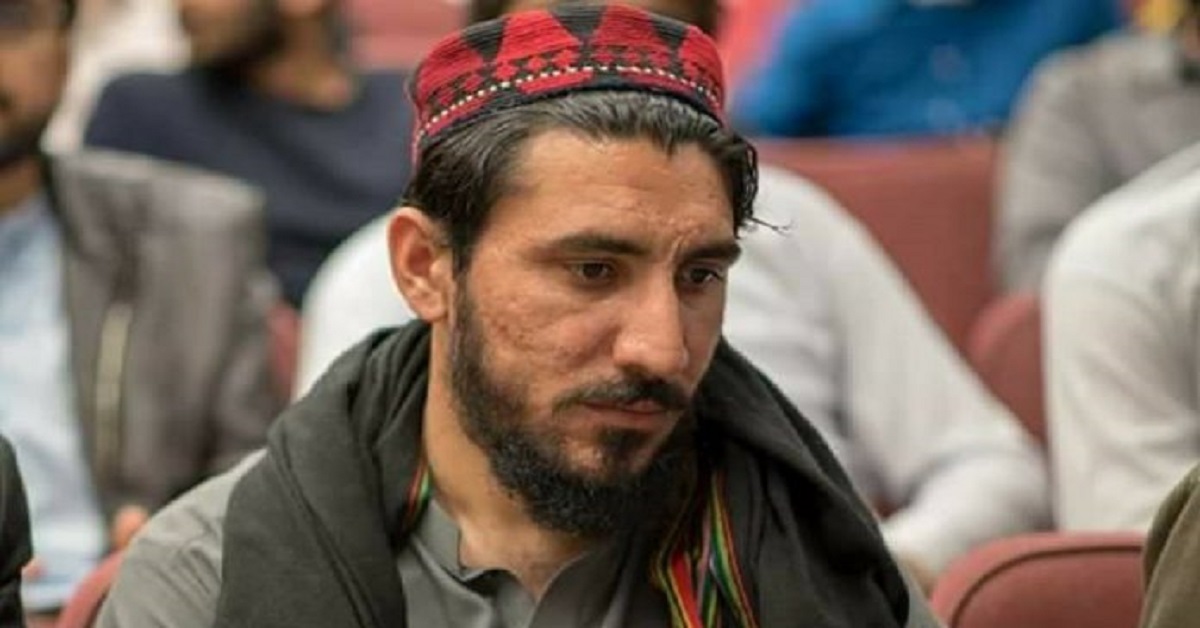 Allegations on Manzoor
He denied the accusation that he was a foreign agent and denounced Pashtun protestors' portrayal as RAW agents or Afghanistan's NDS (National Directorate of Security).
Pashteen Cap
He wears the Pashteen cap at rallies and public functions, which transforms the hat into Pashtun Tahafuz Movement's symbolic emblem and is commonly nicknamed 'Manzoor Cap' or 'Pashteen Cap' after him.
Social Media Handles
His social media accounts include
https://twitter.com/ManzoorPashteen