Imad Wasim is Pakistani left-arm bowling allrounder who is a regular member of Pakistan's limited-overs team. He has been performing with both bat and ball throughout his career. He is a T20 specialist and mostly opens the ball. Imad also plays in different T20 Leagues World-Wide. This article has all the information about him, including Imad Wasim Biography.
| Title | Description |
| --- | --- |
| Personal | |
| Name: | Syed Imad Wasim Haider |
| Major Teams:: | Pakistan, Islamabad, Islamabad Leopards, Jamaica Tallawahs, Karachi Kings, Pakistan Under-19s |
| | |
| Famous As: | Cricketer |
| | |
| Nationality: | Pakistani |
| Residence: | Swansea, Glamorgan, Wales |
| Education: | Not Known |
| Religion: | Islam |
| Profession: | Cricketer |
| Height: | 6 ft 0 inch |
| Born | |
| Date: | 18th December 1988 |
| Place: | Swansea, Glamorgan, Wales |
| Career | |
| National Side: | Pakistan |
| Team Role: | Allrounder |
| Bowling Style: | Left-arm orthodox |
| Batting Style: | Left-handed |
| Matches: | ODI,21 T20,19 FC, 74 |
| Wickets : | ODI,24 T20,23 FC,138 |
| Bowling Average: | ODI,31.83 T20,16.73 FC,30.85 |
| Batting Average: | ODI,42.33 T20,12.85 FC,41.59 |
| 5 wickets in Innings : | ODI,1 T20,1 FC,3 |
| 10 wickets in Match: | ODI,0 T20,0 FC,1 |
| Best Bowling: | ODI,5/14 T20,5/14 FC,12/102 |
| Catches/Stumpings: | ODI,5/0 T20,3/0 FC,35/0 |
| Balls Bowled: | ODI,983 T20,396 FC,8142 |
| Runs Scored: | ODI,381 T20,90 FC,3619 |
| ODI Debut: | 19 July 2015 v Sri Lanka |
| ODI Last: | 9 April 2017 v West Indies |
| ODI Shirt Number: | 9 |
| T20 Debut : | 24 May 2015 v Zimbabwe |
| T20 Last: | 2 April 2017 v West Indies |
| First-Class Debut: | Islamabad v Quetta at Islamabad, Jan 12-14, 2007 scorecard |
| First-Class Last : | Islamabad v Water and Power Development Authority at Rawalpindi, Oct 15-18, 2016 scorecard |
| List A Debut: | Islamabad Leopards v Karachi Dolphins at Islamabad, Mar 11, 2006 scorecard |
| List A Last: | Balochistan v Federal Areas at Rawalpindi, Apr 29, 2017 scorecard |
| Domestic team: | Pakistan, Barisal Bulls, Karachi Kings, Jamaica Tallawahs, Comilla Victorians |

Imad Wasim Biography
Since his debut, Imad has featured in a total of 53 One Day Internationals and has made 952 runs at an average of 41.39. He has hit five half-centuries so far in his ODI career for Pakistan. While with the ball, he has 42 ODI wickets to his name with a bowling average of 44.40 and an economy rate of 4.83.
He has also got a fifer in the 50-Overs format for Pakistan. While he has been part of 43 T20 Internationals for the national team where he has 267 runs and 42 wickets in his account, he also has a five wickets haul in T20s.
Wasim date of Birth
He was born on 18th December 1988 at Swansea, Glamorgan, Wales.
Education of Imad
He completed his early education from Islamabad. Later he applied in a Medical University to Pursue Doctor's Degree, but for his career, he had to sacrifice his further studies.
Imad Wasim Family
Imad was born in Wales, his father Syed Wasim Haider worked as an Engineer there. Then he came back and shifted to Islamabad. He has recently married to Sannia Ashfaq.
Cricket Career
Initial Career
Imad started his professional cricket by idealizing Wasim Akram as a fast bowler, but due to lack of pace, his coach helped him change his action, and he became a left-arm spin bowler.
Domestic Career
Besides playing for Pakistan, Imad has represented many other teams world-wide, including Pakistan Under-19s, Pakistan Cricket Academy, Abu Dhabi United, Barisal Bulls, Barbados Tridents. Comilla Victorians, Federal Areas, Islamabad XI, Nottinghamshire, Jamaica Tallawahs, Punjab XI, Sindh XI, Karachi Kings, and the rest.
He has been part of 77 first-class games and has 3702 runs and 141 wickets with an average of 40.68 and 31.14 with bat and ball. He also has registered six centuries and twenty half-centuries as well as one ten-wickets haul and three fifers.
Imad has also represented 114 List-A games where he has scored 2404 runs at an average of 36.98 with the bat, including two hundreds and 14 fifties while he has claimed a total of 115 wickets at a bowling average of 36.40, which includes a five-wickets haul as well.
He has appeared in 117 T20 games and has made a sum of 1624 runs at an average of 18.45, including three half-centuries, whereas he has 153 T20 wickets with his name at a bowling average of 24.96. He also has a fifer in T20s.
Pakistan Super League
Imad has been playing for Karachi Kings in Pakistan Super League. Currently, he is the Captain of Karachi Kings for the PSL 2020 season. He is doing well as Captain of the franchise. Besides PSL, he also plays in different T20 Leagues, like Bangladesh Premier League, Caribbean Premier League, and English County.
International Career and Achievements
Imad is part of Pakistan's limited-overs team in both T20s and One Day Internationals since his debut in 2015. He mostly bowls the opening overs in the limited-overs cricket to give early break-through and stop the flow of runs early on.
He played his first international match in Pakistan as international cricket came back after eight long years. It was his T20 debut against Zimbabwe on 24th May 2015 at Lahore. He went wicketless with bowling figures of 2 overs for 14 runs, and unbeaten four runs off five balls with the bat.  Pakistan won that game by two wickets.
One Day International Career Highlights
He played his first ODI against Sri-Lanka on 19th July 2015 in Colombo. In that match, he did not get a chance to bat as Pakistan got 316/4 at the end of their 50 overs, but he got the opportunity to bowl and did his best with 7.1 overs two wickets for just 28 runs, a remarkable performance.
His most memorable ODI performance came against Afghanistan in the 2019 50-Overs World-Cup played in England and Wales. The match was crucial for Pakistan Afghanistan batted first and made 227/9 as he bowled with figures of 10 overs two wickets for 48 runs.
In chasing a total of 228 Pakistani batters struggling to keep the pace in their innings, Imad came when the team needed him, he won the game for Pakistan and scored an unbeaten 49 runs by hitting the winning boundary. His all-round performance awarded him the player of the match award.
Imad Wasim is a sort of player who can contribute to the team in any department, whether it is batting, bowling or fielding he is good in all.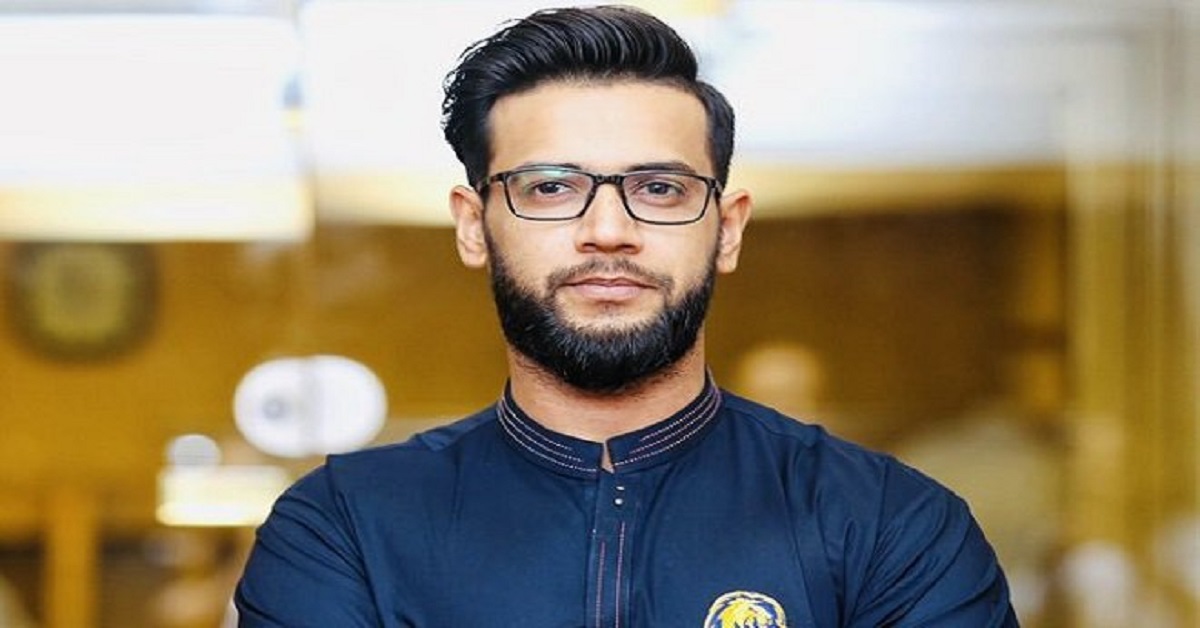 ODI Debut
Since his ODI debut, he is contributing to the team in almost every match; if he has an off day with the bat, he turns it into his day with the ball. In his fourth ODI, he registered his first half-century by scoring valuable 61 runs against Zimbabwe. He also took one wicket for 24 runs in the same match.
In 2016 when Pakistan toured England and Ireland, Imad had a good time with the bat as he did not get out in any ODI of the tour. He hit two consecutive fifties against England. Got his five-wickets haul against Ireland, finishing up with his best ODI bowling figures of 5 wickets for 14 runs.
In that tour, he made 153 runs, and also took nine wickets and proved his all-around skills. He was a regular part of the playing eleven in the 2017 ICC Champions Trophy, which Pakistan won in the end and became champion.
In March 2017, in the fourth match of the ODI series against Australia when Shoaib Malik, the Captain, got ruled out of the team, Imad led the team as the Captain.
The World-Cup 2019 went well for him as he scored a total of 162 runs in five innings with a batting average of 54 and an outstanding strike-rate of over 118. He also bowled superbly with two wickets with an economy rate of 4.82, better than any other Pakistani bowler in the tournament.
T20 International Cricket
Imad is a T20 specialist, his wicket to wicket quick tight bowling and his ability to clear the boundary ropes with ease, makes him a complete T20 Package. He became a player who made his T20 debut in Pakistan after a long-time. Soon he proved his all-round skills.
On 27th May 2015, he scored 19 runs and took four wickets for just 11 runs in a T20 match against Zimbabwe at Harare. He won the game for his team and got awarded the player of the match due to his all-round performance.
Then on 23rd September 2016, in a T20 game against West-Indies at Dubai, he dismissed five batsmen for just 14 runs to become the first Pakistani spinner to have a T20 fifer. His match-winning bowling led him to win the award of player of the match again. And then in the same series, he took 3/21 against the same opposition and won another award of player of the match. He also was named the player of the series.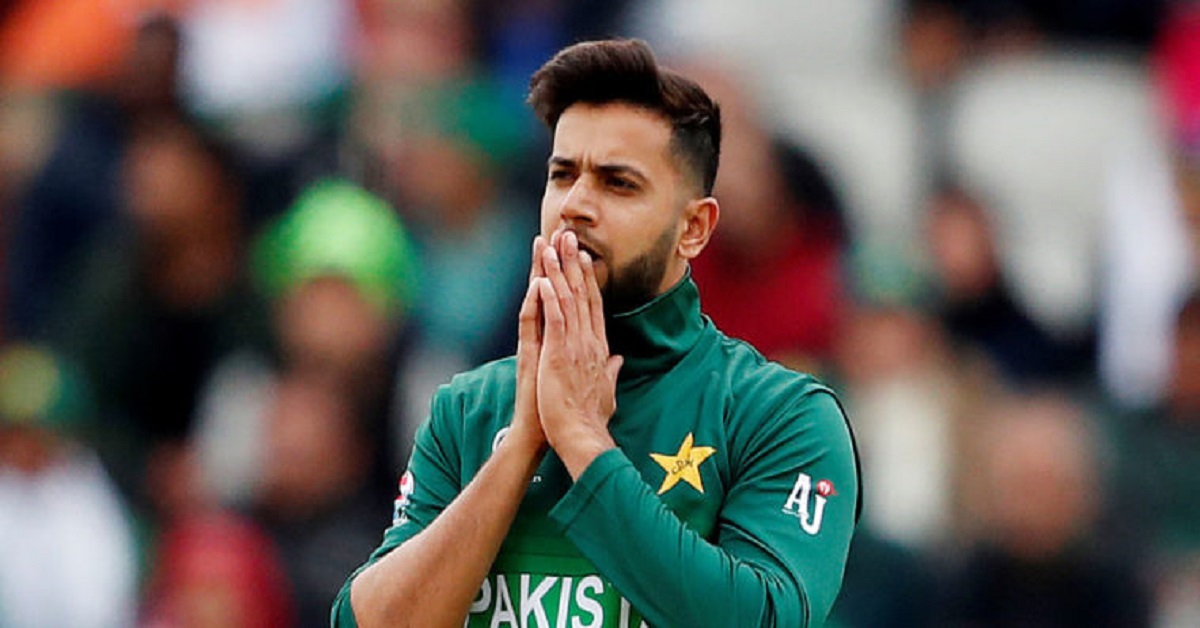 Imad Wasim Recognition
In October 2018, Imad won two consecutive awards of player of the match for his consistent bowling performance. He also won the player of the series award in T20s when Pakistan toured Zimbabwe in 2015. Imad finished the year 2017 as the top-ranked T20 bowler.
In April 2020, he is ranked in the top three ODI allrounders and ranked seventh in T20 bowling by ICC. Imad is part of Pakistan's squad for the tour of England this year, scheduled from August 2020.
Social Media Handles
His social media accounts include
https://twitter.com/simadwasim
https://www.facebook.com/imadOfficial09/