Altaf Hussain is a Pakistan-based political figure who founded MQM (Muttahida Qaumi Movement). Since the operation clean-up has started, he is residing in Great Britain. He is recognized for his support for the interests of Muhajir in Pakistan, raising his voice for the repatriation of Pakistanis stranded in Bangladesh, respecting LOC (Line of Control) in Jammu and Kashmir, and opposing the Taliban.
He always remained a controversial figure throughout his political tenure due to all the wrong reasons. In order to achieve his goals, he also associated with PMLN and PPP. This article has all the information about him, including Altaf Hussain Biography.
| Title | Description |
| --- | --- |
| Personal | |
| Name: | Altaf Hussain |
| Local Language Name: | الطاف حسین |
| Famous As: | Politician |
| Nationality: | British Overseas Pakistani |
| Residence: | London, United Kingdom |
| Education: | University of Karachi, Islamia Science College |
| Religion: | Islam |
| Profession: | Politician |
| Height: | 1.66 m |
| Website: | www.mqm.org |
| | |
| | |
| Marital Status: | Separated |
| Zodiac: | Libra |
| Net Worth: | Not known |
| Founder/Co-Founder: | Muttahida Qaumi Movement, All Pakistan Muttahida Students Organization, Khidmat-e-Khalq Foundation |
| Born | |
| Date: | 17th September 1953 |
| Place: | Karachi, Pakistan |
| Family | |
| Spouse: | Faiza Altaf |
| Children: | Afzaa Altaf |
| Parents: | Khursheed Begum, Nazir Hussain |
| Siblings : | Nasir Hussain |
| Career | |
| Political Party: | Muttahida Qaumi Movement ( MQM ) |
| Serve As: | Leader of the Muttahida Qaumi Movement |
| Proceeded by: | Office established |
| Assumed office: | 18 March 1984 |
| In-Office | |
| Role: | Leader of the Muttahida Qaumi Movement |
| Preceded By: | Office established |
| Political Party: | Muttahida Qaumi Movement ( MQM ) |

Altaf Hussain Biography
He is a renowned political figure and founder of MQM, one of Pakistan's largest and controversial political parties. His political career has seen many ups and downs, including detentions, bans, and killings. His rejection by a military officer led him to be a politician.
Feeling the Muhajir community's pain, he founded a political party named 'Muhajir Qaumi Movement.' The purpose behind establishing this party was to raise a voice for Muhajirs and their interests. But to address other political issues, the party's name was modified to Muttahida Qaumi Movement.
Muhajir community widely accepted this party as well and Altaf as their leader. He allied with PPP and PML-N leader Nawaz Shareef to achieve his goals, but both parties ditched him after coming into power. It led him to accuse governments and made hate speeches against them. He is living in the UK for a long time.
Altaf Date of Birth
He opened his eyes on 17th Sep 1953 in Karachi, Sindh.
Education of Altaf
He attended Government Comprehensive School situated in Azizabad to receive early education. Later he got enrolled at Government Boys Secondary School and completed matric in 1969. He selected pre-medical in intermediate and completed 1st year of the intermediate from National College Karachi.
Later, he enrolled at City College of Karachi to complete his 2nd year of intermediate. He completed his B.Sc. in 1974 from Islamia Science College. He completed PharmB (Bachelor of Pharmacy) in 1979 from Karachi University. After graduation, he started his professional life as a trainee at 'Seventh-day Adventist Hospital' and worked for a multinational pharmaceutical firm.
Altaf Hussain Family
Before establishing Pakistan, Altaf's family lived at their ancestral house in 'Nai Ke Mandi' Agra, UP. His father, Nazir Hussain, worked as an IR (Indian Railways)officer, and Nazir's father, Muhammad Ramzan, was Chief Mufti of Agra. Altaf's maternal grandfather Haji Hafiz Raheem was an Islamic scholar.
Migration to Pakistan
When the Indian partition happened in 1947, and Muslims started migrating to Pakistan, Altaf's family was unwilling to leave their assets and other things in Agra to settle in Pakistan. Still, later, Altaf's elder brother forced them. After migration to Pakistan, they settled in the city of lights Karachi.
They received residence from the government in 'Abyssinia Lines' arranged and reserved for migrants. Nasir Hussain, Altaf's elder brother, got a government job and received a quarter on 'Jehangir Road.' The family then left their residence in Abyssinia Lines and started living in the quarter given to Nasir.
They again shifted their place in 1970 from the government allotted quarter to Azizabad, in a small house that later became MQM's headquarters.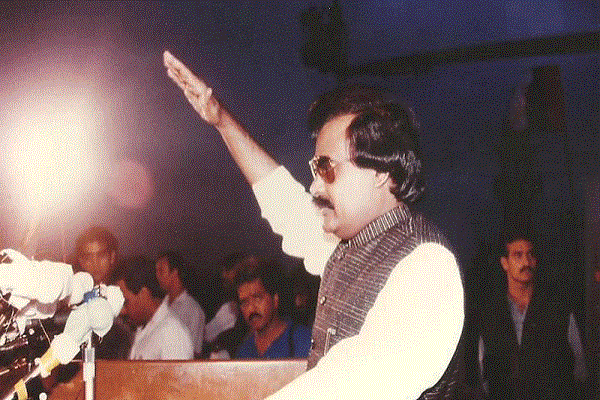 Altaf Hussain Wife
In 2001 he tied the knot with Faiza Gabol and divorced her in 2007. He is the father to a daughter Afza Altaf.
Military Career
General Yahya introduced NSCS (National Service Cadet Scheme) in 1970 and made it mandatory for higher-secondary scholars to enlist in the military. Altaf enlisted with Pak Army via NSCS, and his duties were assigned to '57th Baloch Regiment.'
Political Career
After the Indo-Pak war of 1971 ended, he returned to West-Pakistan to become a part of the regular army. But selection officials rejected his application as his parents had migrated from India even; he insisted that he had opened his eyes in Pakistan. This rejection became a base for his political goals.
The political dispute of APMSO (All Pakistan Muhajir Students Organization) was divided into Pakistanis stranded in Bangladesh. On 14th Aug 1979, he participated in a protest at Jinnah Mausoleum for expatriation of Pakistanis stranded in Bangladesh, also called 'Biharis.'
Detention and Imprisonment
Following the protest, he was detained and sentenced on 2nd Oct 1979 for nine months jail and flagellation with 5-strokes. After the completion of his sentence, he was released on 28th Apr 1980.
In 1985 a Pathan driver hit and killed a muhajir school student triggering the 1st Muhajir-Pathan ethnic fight. The army's unsuccessful raid on an 'Afghan' heroin distribution and processing center in Sohrab Goth, Afghan and Pathan terrorists turned their outrage on Aligarh Colony's muhajir residents.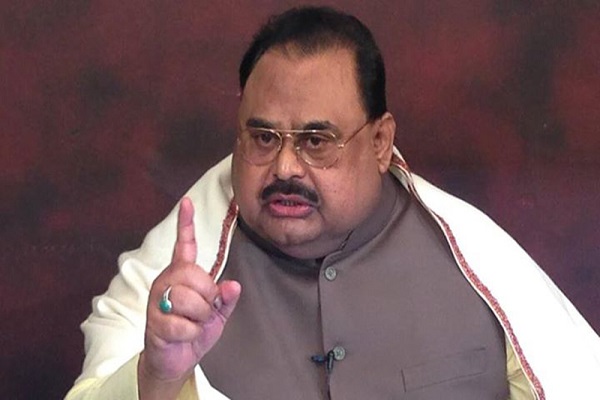 Riots of 1986
The Qasba-Aligarh massacre started the destructive riots of Nov-Dec 1986. These riots led to the popularity of Altaf and his political party MQM and greatly influenced the ideology of this party.
The demise of Muhajir Leaders
Sindhi nationalist group JSQM (Jiye Sindh Qaumi Mahaz), established by Ghulam Murtaza Syed, dominated Hyderabad before Oct 1986. Syed Mubarik Ali, Nawab Muzaffar Hussein, and Nawab Zahid Khan led the muhajir political campaign countering Jiye Sindh Qaumi Mahaz. After the demise of these Muhajir leaders, the inhabitants of Hyderabad desired a mesmerizing Muhajir leadership.
1st Address of Hussain
On 31st Oct 1986, Altaf 1st time addressed people of Hyderabad at Pacco Qillo (old name Pakka Qilla). A great crowd greeted him. Urdu-speaking Hyderabadi people well-received his address and message, and he succeeded in filling the space created by the demise of Muhajir leaders.
Arrest by Security Personnel
After the address, security personnel arrested him and his fellows and charged them with various criminal cases. His detention infuriated his supporters, and they started a public campaign for his freedom. On 24th Feb 1987, all charges against Altaf and his fellow were dropped, and they got freedom from Central Prison Karachi.
The government started arrests of MQM workers in 1987 throughout Sindh. He surrendered on 30th Aug 1987 to law enforcement agencies setting a condition that other party activists' arrests would be immediately stopped. He eventually got freedom on 7th Jan 1988.
Charter of Resolutions
He issued a charter of resolutions (Qarardad-e-Maqasid) in 1987 that set up the basis for the ideology of MQM. This charter expressed several Sindhi nationalists' complaints, and in 1988 a cooperative alignment worked out between several Sindhi nationalist groups and MQM. He also presented Muhajir, a 5th sub-nationality alongside Sindhi, Baloch, Pathans, and Punjabis.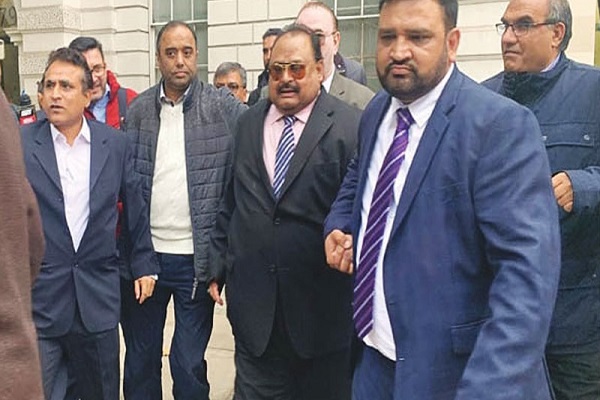 Disclosed Bribe Offers
He disclosed that in 1988 when he was in Abbasi Shaheed Hospital, then-ISI chief Hameed Gul (Late) sent a briefcase filled with money via Retired Brigadier Imtiaz and attempted to bribe him. This bribe was presented to urge him to join the Pak army establishment led Islami Jamhori Ittihad (IJI) alliance against Pakistan Peoples Party, but he didn't accept this offer. Both Hameed Gul and Brigadier Imtiaz later confirmed this statement.
The success of MQM and PPP
The general elections held in 1988 proved that Sindhi people vote based on ethnicity, so PPP and MQM secured all seats in Pakistan National Assembly. The Sindhi residents supported PPP while Muhajirs supported MQM. It led MQM to gain the status of Pakistan's 3rd largest political party.
Karachi Declaration
PPP succeeded in Sindh but failed to perform well in other provinces, forming an alliance government. MQM offered support but emphasized an official agreement between MQM and PPP. This fifty-nine-point PPP-MQM accord called the 'Karachi Declaration' was signed on 2nd Dec 1988. When Benazir took control, she was unable or unwilling to fulfill the commitment. Muhajirs interpreted her reluctance as pro-Sindhi and anti-Muhajir.
Alliance with Nawaz
Altaf then approached the leader of IJI, Nawaz Sharif. The IJI was trying to topple the government of Bhutto. After the meeting, a formal agreement was signed between IJI and MQM. However, when the Nawaz government came, he also didn't fulfill his commitments.
Views about Kashmir
On the Kashmir issue, he stated that dialogues between India and Pakistan should have proceeded based on mutual agreement and adjustment. It should be made clear that there is no military solution to controversial issues.
Views about Muhajir interests
His political party, MQM, is centered on fighting for equal rights and justice for Muhajirs in Pakistan. He always stated that MQM raises its voice for equal opportunities and rights for all Pakistanis irrespective of religion, ethnicity, gender, sect, caste, creed, and color.
His party initiated its working as a voice for Muhajirs but later changed its name from 'Muhajir Qaumi Movement' to 'Muttahida Qaumi Movement' to reflect a wide political scope.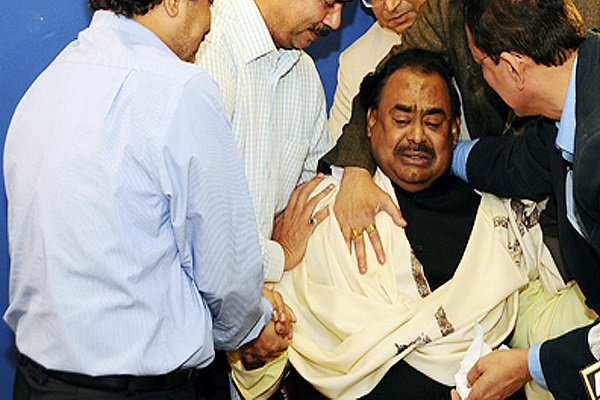 Views about Stranded Pakistanis
He supported the Pakistani government to help the stranded Pakistanis belonging to the Bihari ethnicity to be safely returned to Pakistan.
Views about Taliban
He is a critic of the Taliban. He warned against the Talibanization of Karachi in 2008.
Operation Clean-up
In 1992 the Government of Pakistan launched 'Operation Clean-up,' sending an army to Karachi to hinder MQM. He left Karachi a month before the start of the operation. He moved to London and appealed for political refuge. In 1995, both parties' activists' killings started, killing Syed Abdullah's younger brother, a PPP member, and CM of Sindh.
It led to the assassination of sixty-two years old brother of Altaf and a twenty-seven-year-old nephew Arif. Karachi remained a political battleground from 1993 to 1996, with battles happening between PPP and MQM.
Ban on Altaf's Media Coverage
The LHC (Lahore High Court) in 2015 banned Altaf's media coverage, broadcasting of his images and speeches across all print and electronic media.
Charges by ATC
ATC (Anti-Terrorism Court) of Pakistan declared Altaf Hussain a runaway on hate speeches, inciting violence, and treason. ATC sentenced him to eighty-one years imprisonment. Later, ATC issued his non-bailable arrest warrants in the murder case of senior MQM member Dr. Imran. Pakistan asked International Criminal Police Organization (INTERPOL) to issue Altaf's red warrants, but it refused by stating that it doesn't interfere in the state's religious and political affairs.
Money Laundering Charges
Metropolitan Police began a money laundering case on 20th Jun 2013 against Altaf after recovering cash from his house during a search operation. On 3rd Jun 2014, he interviewed at the police station, and on 17th Sep 2016, his bail wasn't approved due to insufficient proofs. On 13th Oct 2016, Scotland-Yard dismissed a money laundering case due to a lack of proofs and evidence.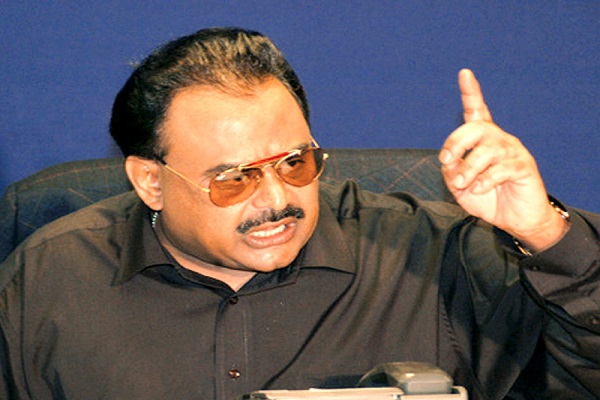 Imran Khan Blamed Altaf
PTI chairperson Imran Khan blamed Altaf for triggering violence in Karachi. Several complaints were lodged with London Police against him for provoking violence. But Scotland Yard failed to get any reliable evidence and so dropped this case.
Altaf Hussain Controversial Speech
He made a controversial speech on 21st Aug 2016 in a Hunger strike camp arranged in Karachi, a protest against killings by Pakistan Rangers and targeting MQM activists and officeholders. Hussain forcefully chanted 'Pakistan Murdabaad' to criticize unlawful arrests of MQM members and killings by Pakistani agencies. Scotland Yard arrested him on 11th Jun 2019 for promoting violence and hateful words against the country.
Escaped Pakistan
Since 2015 he is a runaway from ATC on hate speeches, triggering violence, treason, and targeted killings. He escaped from Pakistan in 1992 when a crackdown was initiated against MQM. Since 1992 he is residing in the UK.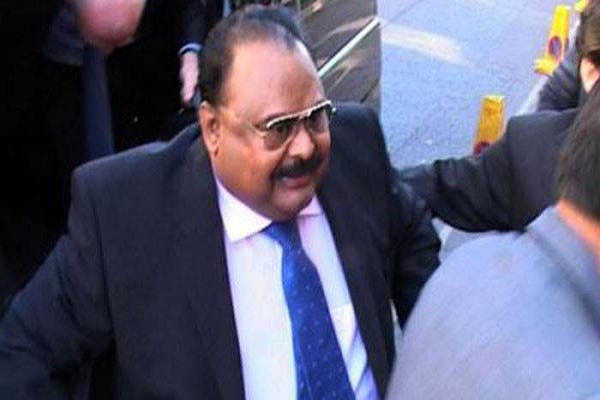 Social Media Handles
His social media account include
https://twitter.com/altafhussain_90