Canadian Embassy is located in Islamabad. Apart from Embassy, Canada also has its representation in Lahore and Karachi; Canadian Consulate in Lahore and Canadian Consulate in Karachi. Canadian representation in Pakistan is one of 291 consular representation all over the world. Canadian Embassy offers several services to its citizens, local and foreigners in Pakistan. This service includes information about Canadian culture, economy, education, and sports. It also provides information about the citizenship of Canada, contact information, and information about the Canadian visa.
| Title | Description |
| --- | --- |
| Information | |
| Location: | Islamabad, Pakistan |
| Nickname: | Canadian Embassy |
| Type: | Foreign Embassy |
| Local Language Name: | پاکستان میں کینیڈا کے سفارت خانے |
| Website: | www.canadainternational.gc.ca/pakistan/ |
| Details | |
| City: | Islamabad, Pakistan |
| address: | Diplomatic Enclave Sector G-5 P.O. Box 1042 Islamabad Pakistan |
| phone: | (+92) (51) 208-6000 |
| Fax: | (+92) (51) 208-6900 |
| email: | [email protected] |
| Website: | www.canadainternational.gc.ca/pakistan/ |
| Head of Mission: | Perry John Calderwood, High Commissioner |
| Hours of Operation: | Monday to Thursday: 8:00 a.m. -5:00 p.m. and Friday: 8:00 a.m. – 12:30 p.m. |
| Postal Address: | High Commission of Canada P. O. Box 1042 Islamabad, Pakistan |
| Consulates of Canada : | Karachi & Lahore |
| Consulate of Canada in Karachi: | Honorary Consulate Beach Luxury Hotel M.T. Khan Road Karachi, Sindh Pakistan 74000 |
| Telephone: | 021-3561-0685 |
| Fax: | 021-3561-0673 – 4 |
| Email: | [email protected] |
| Hours of Operation: | Monday to Friday: 9:30 a.m. – 2:00 p.m. and 3:00 p.m. – 5:00 p.m. |
| Trade Commissioner Service: | Monday to Thursday: 9:00 a.m. – 5:00 p.m. Friday: 9:00 a.m. – 12:30 p.m. |
| Consular Services: | Monday to Thursday: 10:00 a.m. – 2:00 p.m. |
| Consulate of Canada in Lahore: | Honorary Consul, 102A, Siddiq Trade Centre Main Boulevard, Lahore, Punjab Pakistan |
| Telephone: | 042 -3578-1763 |
| Fax: | 042-3578-1967 |
| Email: | [email protected] & [email protected] |
| Hours of Operation: | Monday to Thursday: 9:00 a.m. -5:00 p.m. Friday: 9:00 a.m. – 3:00 p.m. |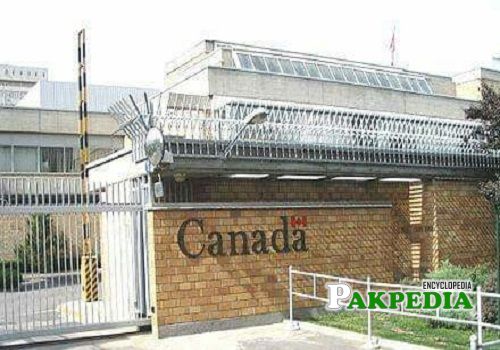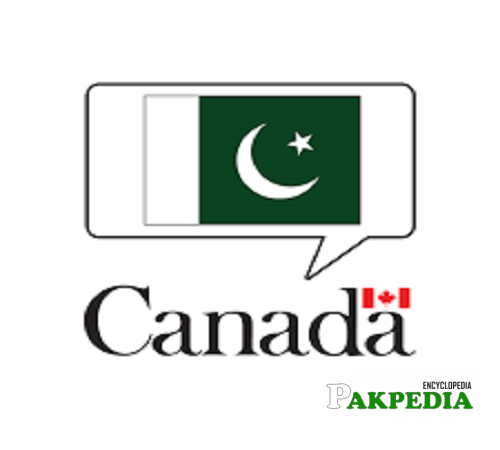 History
Shortly after the independence of Pakistan, It created its diplomatic relations with Canada in 1947. Canada represents its country through a high commission in Pakistan. Like other important countries, Pakistan has vast diplomatic relations with Canada that includes, Climat change, Democratic, Human rights, Regional assistance and security and defence. Both countries are also involved in trade and investment. Canada and Pakistan are actively involved at the International level. Many international forums dealing with different issues are commonly shared. These forums are Commonwealth, Heart of Istanbul process of security of Afghanistan, and Malta process related to international child abduction. 
Any development that is related to democratic stability in Pakistan is fully supported by Canada as it believes democracy, the only system of prosperity in Pakistan. It also bilaterally and multilaterally strives to protect the region from the global threat of terrorism. At every moment, Canada has condemned terrorist activities in Pakistan, in which innocent men, women, children, and politicians are targeted. From high commission in Islamabad, it ensures the security of the Canadians. Looking at the sacrifices of Pakistan, it has always appreciated Pakistan's efforts in combating terrorism. Apart from terrorism, Canada is also closely involved in the protection of Human rights. 
Canada has an on-going dialogue with Pakistan on women's rights, and rights of religious minorities. Socially, Pakistan and Canada have a history of 60 years of development. Globally, Canada is focused on women rights, women economic empowerment, Polio eradication, women's political participation, and gender equality. In all such social programs, Pakistan is actively participating in all aspects of Canadian initiatives related to these social issues. Canada directly funds Pakistan in the form of NGOs and government institutions as well. There is also a strong people to people link between Canada and Pakistan. 215000 Canadians are living in Canada who say they have Pakistani origin. In 2017, Pakistan became 6th largest source of immigrants and. It is also the 15th largest source of Pakistani students.
Contact Information
| | |
| --- | --- |
|  Title |  Description |
|  Address |  Diplomatic Enclave, Sector G5, Islamabad, Pakistan |
|  Email |  [email protected] |
|  Fax |  (011 92 51) 208-6902 |
|  Phone |  (011 92 51) 208 6000 |
|  Website |  www.pakistan.gc.ca |
Pakistan Canada Business
In 2017, Pakistan was declared 29th largest export destination for business. Canada and Pakistan have a business of $1.04 billion. Out of this number, Canada exports goods of 693 million and imports from Pakistan of $351 million. Pakistan has always given opportunities in many areas like Information and communication technology, mining and energy, and the wood sector.
Pakistan Canada Visa
Though the Canadian visa process is a bit complicated because it involves lots of paperwork, the plus point can also be found as Canada itself demands immigrants, so if the right procedure is followed, Canada can be proved to be a very healthy experience for the visitors. Canada offers different kinds of visas. These include:
Temporary Visa
Temporary Visa can be helpful for those people who want to go to Canada for studies, work, or vocations.
Student Visa
Canada gives lots of relaxation to students studying in Canada. If someone has a student visa in Canada, he has the opportunity to call his spouse or family as it is allowed by the government. Even after the completion of studies, students can stay and apply for work permits. Unlike other countries, Canadian authority provides complete freedom and the right to work along with study. A service called Pyramid service provides special courses for those who wish to study and continue to live there permanently after completion of their education. 
Super Visas for Parents and Grandparents
This visa is valid for 10 years and gives an option to call family. Under the Canadian Sponsorship program, they can be sponsored as well.
Visitors Visa
After satisfying the authority, a person who has another visa can also apply for a Visitor's Visa. This opportunity can be used on vacations.
Other Facilities
Work Permits
Like other relaxed policies, this also gives too much relaxation. By having a work experience Certificate, one can also become eligible to apply for citizenship. It requires work experience in Canada.
Business Class Immigration
Having a net worth of $300000, any businessman can apply for citizenship.
Family-Sponsorship Program
Canadian authority gives a chance to call family and make them part of new life in Canada. If one has achieved Canadian nationality, he can sponsor anyone to come and live permanently in Canada.
Live-Care giver Program
Having high school diploma and hold on English or French language, the government can give support to them after staying in private homes and serve people who are under 18, elder or disabled person for 30 hours a weak.
Consulate of Canada in Karachi
| | |
| --- | --- |
|  Title |  Description |
|  Address |  Honorary consulate, M.T Khan Road Karachi |
|  Telephone |  021-3561-0685 |
|  Fax |  021- 3561 0673 4 |
|  Email |  [email protected] |
Consulate of Canada in Lahore
| | |
| --- | --- |
|  Title |  Description |
|  Address |  Honorary consule, 102A, Siddiq Trade Center, Lahore Punjab |
|  Telephone |  042 35781763 |
|  Fax |  04235781967 |
|  Email |  [email protected] |