Aleem Dar is a Pakistan-based cricket umpire who previously had a career as a cricketer. He has a membership of the Elite Panel of ICC Umpires. He got nominated for 'David Shepherd Trophy' in 2005 & 2006 and eventually won this trophy consecutively for 3-years i.e. from 2009-2011.
Simon Taufel, Kumar Dharmasena, Richard Kettleborough, Marais Erasmus, and Aleem Dar were the only cricket umpires who have won this trophy from its initiation until 2017. Before his career as an umpire, he played 1st-class cricket as a leggie and right-handed batsman for Pakistan Railways, Lahore, Gujranwala, and Allied Bank. This article has every information about him, including Aleem Dar Biography.
| | |
| --- | --- |
|          Title |             Description |
| Name: | Aleem Dar |
| Nationality: | Pakistani |
| Residence: | Lahore |
| Date of Birth: | 6th June 1968 |
| Profession: | Cricketer and Umpire |
| Religion: | Islam |
| Children: | Hassan and Ali Dar |
| Relative: | Zara Dar (ACCA Position Holder) |
| Social Media Handle: | |

Aleem Dar Biography
He is an asset to Pakistan who represented his country by umpiring matches played in different countries. He started his career as a cricketer but after realization of the fact that he wouldn't be able to perform at the international level, he turned his attention towards umpiring.
His flawless work combined with a respectful, friendly yet commanding personality makes him a favorite of cricketers. His memorable and worth mentioning performances include flawless shows in world cups held in 2003 and 2011, 2010 to 2011 Brisbane Test where he gave one accurate judgment after another, and series played between Sir Lanka and England in 2016.
The World Cup 2013 especially derives to be mentioned as his six-month-old baby girl Javeria died during the series. For his meritorious services to cricket Pakistani government awarded him the prestigious 'Pride of Performance Award.'
Aleem Date of Birth
He opened his eyes on 6th June 1968 in Jhang.
Aleem Dar Family
He got married to Noshaba. They had a daughter Jaweria who died early while suffering from epilepsy and doctors declared she wouldn't live long. She died when her father was on his umpiring duty in World Cup matches held in 2003 at Southern-Africa. Noshaba didn't convey this news to her husband as she knew he is busy with his job and such tragic news would disturb him.
In 2016 his sons Hassan and Ali aged 16 and 18 at that time lied that they opened their eyes in Glasgow and not in Pakistan. The purpose behind lying was their desire to perform for one of the oldest cricket clubs of Britain. Hassan and Ali registered themselves under false names Saleh Mustafa and Umar Mustafa respectively.
Dar clarified that he was unaware of the details that his sons are playing under false names and further added that his sons are Pakistan-born and are proud Pakistani. His niece Zara Naeem Dar recently appear in news after securing the first position worldwide in ACCA exams.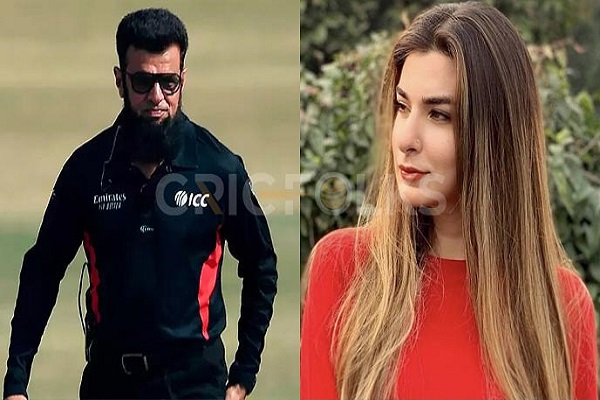 Career
Initial Career
He was identified early by legendary cricketer Imran Khan at trials at Islamia College, Khan picked Dar and Waseem Akram as the most competent batsman and bowler. He kept playing office and club cricket long. After a difficult Mumbai Test match of 2004 to 2005, he performed in a club match held in Mumbai and smashed eight-two. After realizing that he would not reach to perform at the international level he started his umpiring career.
Umpiring Career
He is mostly recognized as an international umpire. On 16th Feb 2000, he umpired his 1st international ODI match between Sri Lanka and Pakistan at Gujranwala and in 2002 got membership of 'International Umpires Panel' of ICC. He got selected for umpiring at ICC (International Cricket Council) Cricket World Cup.
Membership of Elite Panel of ICC Umpires
He became 1st Pakistani umpire to be a part of the 'Elite Panel of ICC Umpires.' On 17th Oct 2007, he did umpiring in his hundredth ODI played between Australia and India and became the 10th umpire in cricket history to achieve that milestone. He took just seven years to reach this milestone and became 1st ever Pakistani to umpire in a century of ODIs.
Umpired in Matches Held in 2006
He stood in Paki-India ODI match in 2006 and 5-Ashes test matches. He was also among on-field officiates for the final of ICC Champions Trophy 2006, standing along with Rudolf Eric.
Umpired in Cricket World Cup 2007 and T20 Final
He was selected to stand in Cricket World Cup 2007 final match played between Sri Lanka and Australia where he stood alongside Stephen Anthony. He also stood in the final of the ICC World T20 final match played between England and Australia.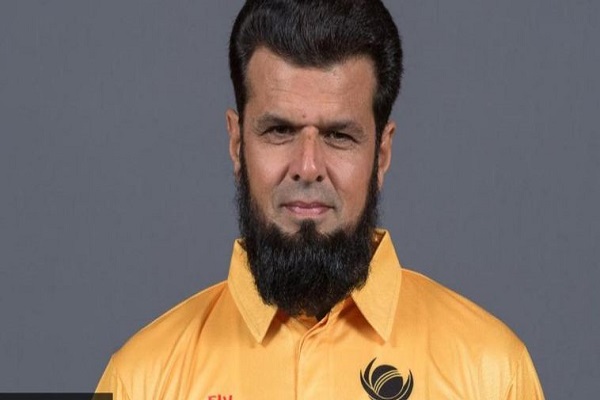 Suffered Death Threats
Aleem and Stephen were threatened with death in 2005 during a test match played between South Africa and England at Centurion.
Umpired in World Cups of 2015 & 2019
He was among those twenty umpires who were selected for umpiring in matches during Cricket World Cup 2015. In 2019 he was among those sixteen umpires who were selected to umpire matches during Cricket World Cup 2019. Next month in the 2nd match of Ireland Tri-Nation Series 2019, he became 3rd Umpire and 1st from Pakistan to umpire in two-hundred ODIs.
Controversial Act
During Cricket World Cup 2007 he did a controversial act along with fellow umpires Crowe, Bowden, Koertzen, and Bucknor by allowing Australia to bowl 3-unnecessary overs. Resultantly, ICC suspended him along with his fellow officials from umpiring for the next ICC tournament that was World T20 Championship 2017.
He demonstrated his accuracy at Cricket World Cup 2011 when all fifteen UDRS (Umpire Decision Review System) petitions against him were nullified.
Unable to Umpire PSL 2021 Matches
Due to his umpiring duty at matches to be played between Zimbabwe and Afghanistan in UAE he wouldn't umpire PSL 2021 matches scheduled to be played from 25th Feb to 14th March. Zameer Haider, Asif Yaqoob, and Rashid Riaz would replace him.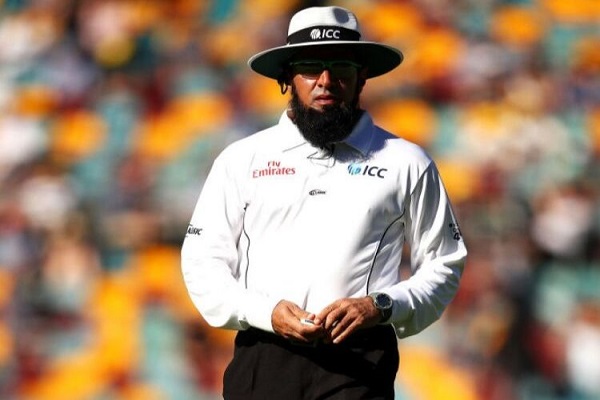 Aleem Dar Cricket Academy
ADCA (Aleem Dar Cricket Academy) is located in Johar town Lahore with arrangements for sitting of audience. It is among those few Pakistani academies where Pakistan's flag is always waving making players realize that they are Pakistani and they should be proud of it.
There is a lush green and beautiful ground in the academy, Dar purchased some materials/items from Pakistan and the items which were unavailable in Pakistan he purchased those from abroad. His pictures with renowned and legendary Pakistani cricketers are displayed in the academy.
The environment at the academy is disciplined and organized where children or teenagers are prepared for playing cricket and some of these get selected for the under-19 category. The academy is polishing the skills of hearing-impaired teenagers.
Aleem Dar Restaurant
In 2018 he stepped into the food business by opening a restaurant named 'Dars Delighto' in Lahore's PIA society. The restaurant serves continental, fast food, Desi food, Chinese along with Barbeque and has a peaceful and decent environment both outside and inside the restaurant.
The main purpose behind setting up this restaurant is to offer individuals more employment opportunities and collect money for charitable projects.
Aleem Dar Achievements
He was nominated in 2005 & 2006 and eventually received 'Umpire of Year' laurel in Oct 2009 at ICC awards annual ceremony held in Johannesburg. By winning the award, he discontinued Simon Jame's continuity of receiving the award for consecutive five years.
In Oct 2010 he received an award for the 2nd straight year and in Sep 2011 he received the best umpire title for the 3rd consecutive year. On 14th Aug 2010 Pakistani Government awarded him the Pride of Performance award. ICC honored him for umpiring in one-hundred and fifty ODIs.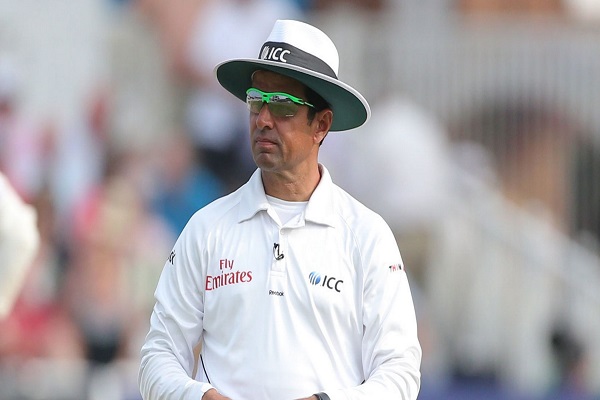 Social media Handles
His social media account include