Wasim Akram is among those few cricketers who came in international cricket directly without playing any first-class cricket before international debut. He appeared in the trials at Gaddafi stadium Lahore where the legendry batsman noticed his bowling and picked him in the national side. He also got recognized by legendry allrounder and former captain Imran Khan. He since his debut made many world-records to his name, due to his sharp swing, he is also known as ''King of swing''.  He became the first bowler to take 500 ODI wickets. This article has all the information about him, including Wasim Akram Biography.
| Title | Description |
| --- | --- |
| Personal | |
| Name: | Wasim Akram |
| In Urdu: | وسیم اکرم |
| Famous As: | WAZ, Sultan of Swing, King of Swing |
| Nationality: | Pakistan |
| Residence: | Karachi |
| Education: | Graduation |
| Alma Mater: | Islamia College |
| Religion: | Islam |
| Profession: | Cricketer |
| Height: | 1.88 m |
| Website: | https://twitter.com/wasimakramlive |
| Born | |
| Date: | 3rd June 1966 |
| Place: | Lahore |
| Family | |
| Spouse: | Shaniera Thompson (m. 2013), Huma (m. 1995-2009) |
| Children: | 2 sons, 1 daughter |
| Parents: | Chaudhry Mohammad Akram, Begum Akram Chaudhry |
| Career | |
| National Side: | Pakistan |
| Team Role: | Bowling All-rounder |
| Bowling Style: | Left arm fast |
| Batting Style: | Left hand bat |
| Matches: | 104 in Tests, 356 in ODIs |
| Wickets : | 414 in Tests, 502 in ODIs |
| Bowling Average: | 23.62 in Tests, 23.52 in ODIs |
| Batting Average: | 22.64 in Tests, 16.52 in ODIs |
| Best Bowling: | 7/119 in Tests, 5/15 in ODIs |
| Balls Bowled: | 22627 in Tests, 18186 in ODIs |
| Runs Scored: | 2898 in Tests, 3717 in ODIs |
| Test Debut: | 25 January 1985 v New Zealand |
| Test Last: | 9 January 2002 v Bangladesh |
| ODI Debut: | 23 November 1984 v New Zealand |
| ODI Last: | 4 March 2003 v Zimbabwe |
| ODI Shirt Number: | 13 (was 12,13 and 1 as captain) |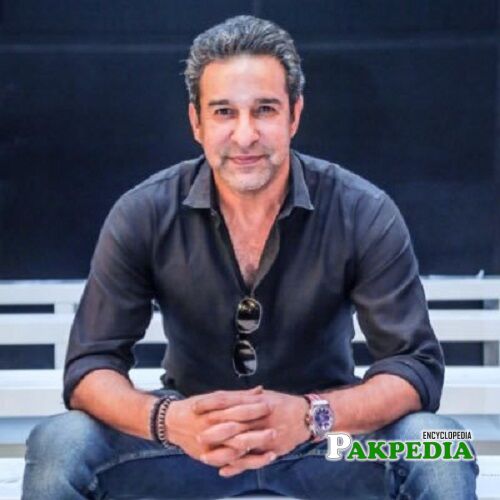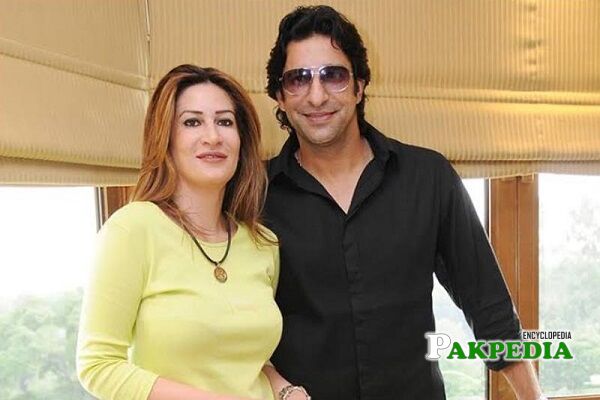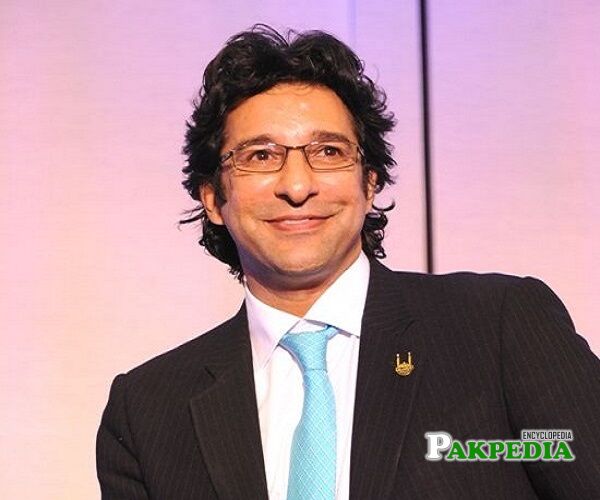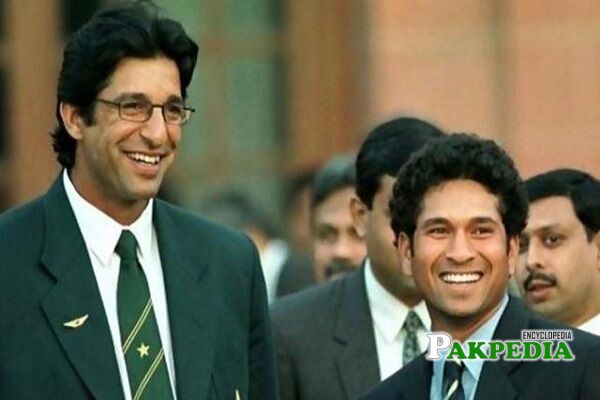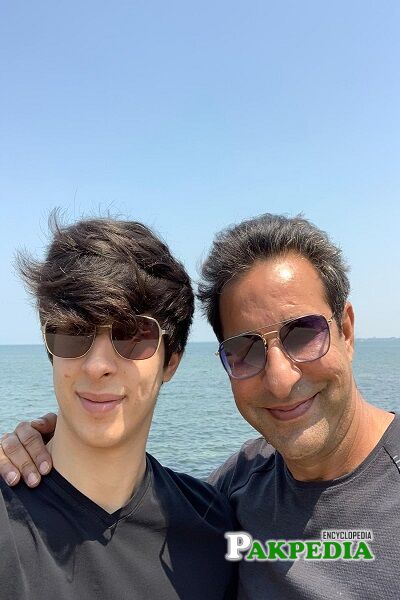 Wasim Akram Biography
Wasim is a Pakistani cricketer featured in all cricket formats for the national team of Pakistan. He first came on the national side as a result of the trials conducted at Gaddafi stadium Lahore. During the first two days of the trial, he was a spectator but got a chance to bowl on the third day. The former captain and renowned batsman Javed Miandad saw him bowl and immediately picked him in the national team. When Wasim went with the team, he enquired Javed about his first cricket tour expenses as he did not know he would be paid to play.
Wasim appeared in 104 Test matches for Pakistan and has claimed a mammoth total of 414 wickets at a brilliant bowling average of 23.62 and bowing strike-rate of 54.6. His test stats are also comprised of five ten-wickets haul and 25 five-wickets haul. He has also contributed with the bat in the longer format, where he made 2898 runs at an average of 22.64, including three centuries and seven half-centuries. Interestingly, his highest test score is unbeaten 257. He was also part of 356 One Day Internationals for Pakistan and picked up a vast sum of 502 wickets with an outstanding bowling average and strike-rate of 23.52 and 36.2, respectively.
He also registered six fifers in his ODI career. While with the bat, he scored 3717 runs at an average of 16.52 and a decent strike-rate of 88.33, including six fifties and a highest score of 86 runs. Besides his left-arm swing bowling, he also contributed with the bat in many games playing low down the order. He has led the national side in many games. Akram retired from international cricket after 2003 World-Cup. Currently, he works as a commentator and bowling coach and runs his welfare organization called "Akram Foundation".  
Wasim date of Birth
He was born on 03rd June 1966 at Lahore, Punjab. Currently, he is living in Karachi.
Education of Wasim
He got his education from Government Islamia College Civil Lines Lahore.
Wasim Akram Family
Wasim belongs to a Punjabi Muslim family of Arain. His father Muhammad Akram hailed from Amritsar, who migrated to Lahore after the partition. He got married to Huma Mufti in the year 1995. They had two sons before Huma lost her life in 2009 due to the failure of different organs. In the year 2013, Wasim married to Australian girl named Shaniera Thompson, who is now Shaniera Akram. The couple has a daughter named Ayla Akram (Born in 2014). Currently, they live in Karachi, Sindh.
Cricket Career
Initial Career
Akram made his international debut in 1984 and played under the captaincy of legendary batsman Zaheer Abbas. He showed his class from the beginning and picked up his first five-wickets haul against Australia only in his third One Day International match. Such an outstanding startled him to be a regular and frontline bowler for Pakistan in any format for the coming years.
Domestic Career
Wasim, during his cricketing career, played for various teams, including Pakistan. He also played for PIA, Lahore XI, Pakistan Automobiles Corporation, Hampshire, Lancashire, and the rest. He played in 257 first-class games from 1984-2003 and dismissed a total of 1042 batsmen at a remarkable bowling average of 21.64. He also registered 16 ten-wickets haul and 70 five-wickets haul in that span. While he also scored 7161 runs in 355 first-class innings at an average of 22.73 with the bat, including seven centuries and 24 half-centuries.
In his 594 List-A matches, he took 881 wickets at a superb bowling average of 21.91. He also achieved 12 fifers in List-A career. While with bat Wasim scored 6993 runs at an average of 18.90, with the help of 17 half-centuries.
After the retirement from international cricket, he also had a chance to play five T20 matches for Hampshire in the English County. He got eight wickets at an average of 15.12 and an economy of 6.36.
International Career and Achievements
The world has witnessed very few bowlers of his caliber and class. His cricket knowledge and understanding was remarkable. He knew where to bowl and how to ball to a particular batsman in a specific situation. He was the man of the moment. Wasim made his international cricket entrance on 23rd November 1984 against New-Zealand in a One Day International played at Faisalabad. He did not take a wicket in that match. Soon he got an opportunity to playtests for Pakistan; his first test also came against New-Zealand at Auckland cricket stadium on 25th January 1985.
Wasim showed his class in his second test match and took consecutive fifers in both innings. This bowling performance helped the world of cricket to recognize the rare talent of him. He became a regular member of the team in the 1980s, but in the late part of the decade, he got an injury and went through a couple of surgeries, due to this reason he had to take a break from cricket. He came back in the early 90s, with more maturity in line and swing in his bowling.
Remarkable Performance
During his early days, Akram played in 1985-86 Austral-Asia Cup, which was played among Australia, New-Zealand, Pakistan, India and Sri-Lanka, the tournament held at Sharjah. He, alongside Leg-Spinner late Abdul Qadir, rattled the Kiwis batting line-up and bowled them out for just 64 runs in the semi-final. Pakistan won that match in 27th over very comfortably and made it as there biggest ever ODI win. In the final of the cup, Wasim took two crucial wickets against India.
1987 World-Cup
Wasim had a very off world-cup in 1987. The cup played in South Asia very first time, but Pakistani pitches did not help him with his bowling as he could only get seven wickets in 7 games with an average exceeding 40.
1988-89 Benson and Hedges World-Series
In this series, Wasim had one excellent bowling performance against Australia, and he took 4/25 against them.
Before 1992 World-Cup
In 1989-90 Champions trophy he got his 100th ODI wicket against West-Indies. In the same match he got his first-ever ODI hattrick, he knocked the stumps and bowled all three batsmen on consecutive three deliveries. Soon on 04th May 1990, he achieved his second ODI hattrick this time against Australia and in the same fashion, knocking the stumps of all three batters.
World-Cup 1992
This tournament is a pleasing history for Pakistan as the team won the final and came on top in the end. The all-round performance by Wasim Akram helped Pakistan in the final against England. He played a cameo of 33 runs of 19 balls to get Pakistan's total to 249/6. While defending 250, he bowled superbly and took three wickets for 49 runs, including the vital wicket of Ian Botham. Pakistan won the match and claimed the champions' title and Wasim came as the player of the game.
Post-1992 cricket career
After the victory of WC 1992, he played in the total international tournament among Pakistan, West-Indies, and South-Africa. He got a fifer against the South-African team and got his 200th ODI wicket in the same match. He also played against Sri-Lanka in 1993 and took two consecutive four wickets haul. In that year, he got 46 wickets, including six four-wickets haul, the most by any bowler in any year of ODI cricket history. Akram also featured in world-cup 1996, but he left himself out of a significant quarter-final game against India, which Pakistan lost and got out of the tournament.
1999 World Cup
The 1999 World-Cup team of Pakistan was the best; they were the top of all other teams. Pakistan proved their legacy in the tournament and reached in the final very comfortably, but they got out of the final bizarrely with Australia's hands. Pakistan scored only 132 runs, which turned the match on the Australian side. In the end, Pakistan lost the final by eight wickets after this game allegation was made of match-fixing, especially against Wasim, which never proved right, and he continued his cricket.
2003 World-Cup
During World-Cup 2003, Akram became the first-ever ODI bowler to have 500 wickets. He got 12 wickets in six matches of the tournament, but Pakistan could not qualify in the super-six stage of the cup. Due to the poor performance of the team, he had to retire from all forms of cricket.
Controversies
In his cricketing career, Wasim had to face many difficult times. In 1993 he got arrested in Grenada in a series against West-Indies alongside few other players. They were caught to carry a drug, but soon they got released as no proof of keeping the drug came out. In 1992 when Wasim and Waqar took on English batsman in a bilateral series, the English media and some players alleged both the bowlers of ball-tempering. Before the quarter-final against India, the Pakistan team captain Wasim refused to play, so Amir Sohail led the side as Pakistan lost that game.
Wasim Akram World Record
These are some of the bowling records made by the legendry bowler Wasim Akram.
Four International hattricks, two in each Tests and ODIs, the joint highest alongside Sri-Lanka's Lasith Malinga
The second-highest number of ODI wickets with 502 dismissals
His 257 in a test match against Zimbabwe is the highest number eight batsman score
22 Man of the Match awards in One Day Internationals
17 Man of the Match awards in Test Internationals
The highest number of wickets in List-A cricket for a fast bowler with 881 wickets
Wasim Akram Retirement
After retirement from cricket, Wasim is working as a cricket commentator, coach, and mentor for different T20 franchises throughout the world. He also has plans to establish a world-class cricket academy at Multan. He has been suffering from Diabetes from his early thirties. He is running a welfare organization named Akram foundation to help and people aware of Diabetes.
Social Media Handles
His social media accounts include
https://twitter.com/wasimakramlive
https://www.facebook.com/wasimakramliveofficial/