Sajid Mir is a well-known Pakistani politician who has been elected as a Senator many times on the party ticket of Pakistan Muslim League N. He is also a Pakistani Scholar who is associated with a religious Movement, Ahl-i Hadith. Mir is the only Senator who never applied for the ticket of any party; he is being offered by the party always.
Professor Sajid is one of the trust-worthy members of PMLN and Nawaz Sharif, who has worked a lot in order to build up Democracy and Islamic Moorings. He is also a writer who has penned down many articles and books. The article has all the information about him, including Sajid Mir Biography.
| | |
| --- | --- |
|           Title |             Description |
| Name: | Sajid Mir |
| Nationality: | Pakistani |
| Religion: | Islam |
| Date of Birth: | 2nd October 1938 |
| Residence: | Lahore |
| Education: | Masters |
| Profession: | Politician, Scholar and Writer |
| Political Party: | Pakistan Muslim League N |
| Served As: | Senator |

Sajid Mir Biography
Professor Sajid is a senior Pakistani politician, Scholar, and writer belongs to Pakistan Muslim League N since the start. He held many Ministries throughout his political career and performed his duty with dignity and sincerity. He remained a member of the Senate while being affixed with Pakistan Muslim League N.
Sajid Mir is a versatile personality who is a master of many things. He worked as a chairperson of Technology and Science and also featured as an Ameer of a religious, political party Jamiat Ahle Hadith. Sajid mir has obtained Islamic studies and later stepped into his professional career. He is one of the most loyal and devoted members of Pakistan Muslim League N.
Sajid Date of Birth
He was born on 2nd October 1938 in Sialkot. Currently, he lives in Lahore.
Education of Sajid
In 1960 he completed his master's degree from the University of Punjab. After a few years, he did double masters in Islamic studies. He also obtained Traditional Islamic education.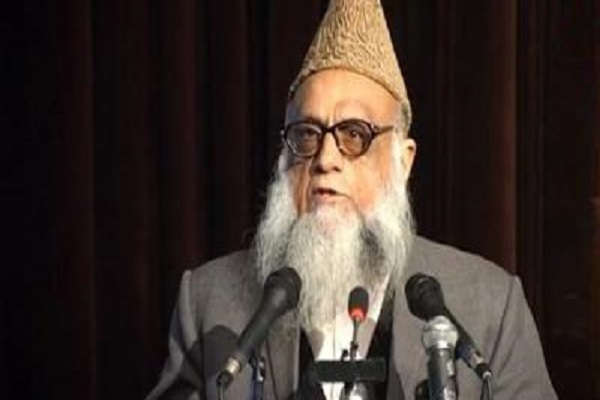 Career
As a Politician
In 2009 he contested for the seat of the Senate Assembly on the party ticket of Pakistan Muslim League N and fortunately had the highest votes. He completed his 6 years tenure by being elected on many posts, including Science and Technology Chairperson.
He also functioned as a Senate member of Priviligies, Procedures and functional Committee on Human Resource Development, Overseas Pakistanis and Government Assurances. In 2015 he again served as a Senator for the next 6 years. On 20th March 2018, he was made the Vice-president of a political alliance, Muttahida Majlis-e-Amal.
As a Writer
He is also a stupefying writer who did many writings, including articles and books. One of his writings, includes Isayat ka Tajziyah that gave him prominence.
Social Media Handles
His social media account include
https://twitter.com/senatorsajidmir