Ahsan Iqbal is a Pakistan-based political figure and engineer who holds the post of PML-N (Pakistan Muslim League-N) Secretary-General. Since Aug 2018, he is serving as a member of the Pakistan National Assembly. He previously served as a member National Assembly from 1993-1999 and from 2002-2018.
He served as IoM (Minister of Interior) and MoPD (Minister for Planning, Development & Reforms) in the cabinet of Abbasi from 2017-2018. In the 3rd Ministry of Shareef, he served as MoPD (Minister of Planning & Development of Pakistan) and Deputy-Chairperson of PC (Planning Commission of Pakistan).
Shortly he held posts of Minister for Minorities and Education Minister in Gillani ministry in 2008. This article carries all the details about Ahsan Iqbal Biography.
| | |
| --- | --- |
|                 Title |          Description |
| Name: | Ahsan Iqbal |
| Nationality: | Pakistani |
| Religion: | Islam |
| Date of Birth: | 28th March 1959 |
| Residence: | Lahore |
| Profession: | Politician |
| Political Party: | Pakistan Muslim League N |
| Education: | MBA |
| Social Media Handle: | https://twitter.com/betterpakistan |

Ahsan Iqbal Biography
Ahsan is a seasoned politician who started his political career during his student life. He has attended educational institutes including GC Lahore, the UET Lahore, Georgetown University, Harvard University, and the University of Pennsylvania. He was elected to the National Assembly 4 times: in 1993, 1997, 2008, & 2013.
Ahsan Iqbal has the credit for the formulation of Pakistan's 1st national information technology policy, as this policy was the result of his initiative. His leadership remained instrumental in good governance, reform and in starting various knowledge programs in Pakistan via stakeholder's extensive partnership and dialogue.
Ahsan is regarded as a Nawaz Shareef's loyalist who kept his party active during Musharraf's government. Owing to his wisdom, decision-making power, and political competence, he has been appointed to several critical positions.
Ahsan Date of Birth
He opened his eyes on 28th March 1959 in Lahore, Pakistan.
Education of Ahsan
He completed his early studies at Pakistan Air Force (PAF) College in Sargodha. In 1976 he got enrolled at UET (University of Engineering & Technology) Lahore and completed his BSc in mechanical engineering in 1981. In 1984 he went to Wharton Business School and secured his MBA degree in 1986. According to Dawn, he has also attended GC Lahore, Harvard University, and Georgetown.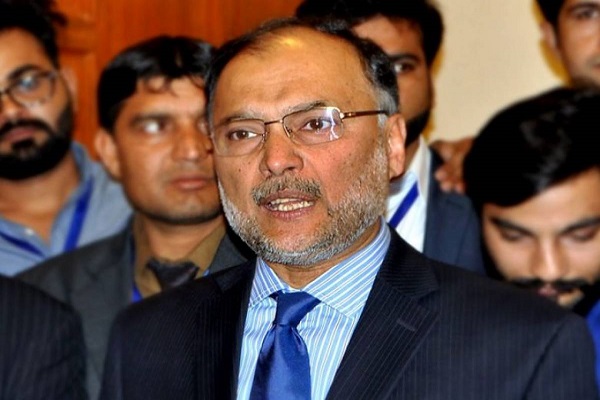 Ahsan Iqbal Family
His mother, Nisar Fatima, also had a political career, and in the general election in 1985, she was elected to Pakistan National Assembly on seats reserved for women. In 2016 Ahsan's son Ahmad Iqbal was elected unopposed chairperson of Narowal's district council when PTI and two independent candidates withdrew their nominees.
Career
Initial Career
He began his political career as a president of the Student Union of UET. He then became associated with 'Islami Jamiyat Talaba', the right-wing Jamat-e-Islami's student wing.
1993 General Election
In the general election 1993, he got elected to the National Assembly of Pakistan for the 1st time after winning the NA-117 constituency of Narowal. He worked as Policy & Public Affairs Assistant to then PM of Pakistan in 1993.
General Election 1997
He was again elected to National Assembly for the 2nd time in the general election in 1997.
Designations as Chair Person
He was designated as Deputy Chairperson of Pakistan Planning Commission with the title State Minister, chairperson PEC (Pakistan Engineering Council) and also served as chairperson for National Steering Committees (NSC) on Productivity, IQM, and Information Technology.
Military Takeover in Pakistan
He continued to serve at the posts assigned to him until the military takeover in 1999 in Pakistan in which Pervaiz Musharraf COAS (Chief of Army Staff) ousted elected PM Nawaz Shareef and his elected government.
General Election 2002
In the general election 2002, he lost the seat of the National Assembly. During Musharraf's government, he gave lectures on Management at MAJU (Muhammad Ali Jinnah University) Islamabad from 2002-2007.
General Election 2008
In the general election of 2008, he was again elected to National Assembly Pakistan for the 3rd time. In Gillani's ministry, he shortly served as Education Minister with an additional ministry of Minorities' Affairs.
Later, in 2007, he submitted his resignation 6 weeks into the newly established PPP-led alliance government. He got elected as PML-N's Deputy-Secretary General in 2011.
General Election 2013
In the general election 2013, he was added to the central parliamentary board of PML-N assigned with the task of nominate contestants for election. He was again elected to National Assembly in the general election 2013 for the 4th time.
He was designated at the Ministry of Planning & Development and also at the post of Deputy Chairperson of PC (Planning Commission) of Pakistan.
Designation as Champion Minister
In Feb 2016, he got designated as champion minister of the UN Development Program from the Asia Pacific zone recognizing his struggles to promote SDGs (Sustainable Development Goals).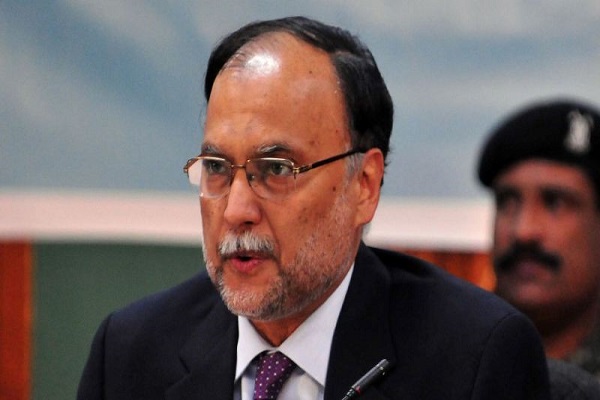 Designation as Interior Minister
The federal cabinet of which he was the part dissolved in 2017 after the resignation of PM Nawaz after the Panama gate decision. After the appointment of Khaqan Abbasi as Pakistan's PM, Iqbal was added to his federal cabinet and was designated as Interior Minister for the 1st time.
Faced Criticism
On 16th Sep 2017, he got an additional charge of MoPD. In Nov 2017, Raza Rabbani, then chairperson of Pakistan Senate, criticized him for his incompetence to take the Senate of Pakistan in confidence regarding the crackdowns against Tehreek-e-Labaik protest 2017.
It led Zahid Hamid, the Minister for Law & Justice, to submit his resignation. Upon dissolution of National Assembly on completion of its period on 31st May 2018, he discontinued holding the post of Federal Minister for Planning, Development & Reform and of Federal Minister for Interior.
General Election 2018
He was again elected to National Assembly on the ticket of PML-N from NA-78 Constituency in the general election 2018. He defeated Abrar-ul-Haque by securing 159,651 votes. On 23rd Dec 2019, NAB arrested him over corruption charges in Narowal Sports Complex. He got freedom after spending ninety days in custody, as NAB failed to submit evidence against him.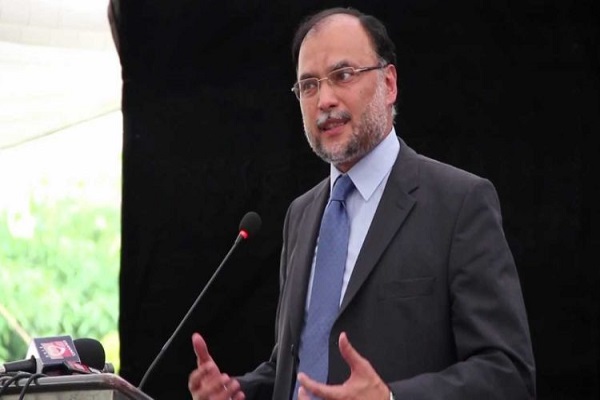 Murder Attempt
He was wounded in 2018 at Narowal constituency (home constituency) during a political rally. Apparently, it was a murder attempt. He was moved to Lahore, where he underwent surgery and became stable. The assailant who was detained from the rally was linked with Tehrik-e-Labaik. He confessed in front of the police that he wanted to kill Iqbal over the Khatam-e-Nabowat issue.
Social Media Handles
His social media account include
https://twitter.com/betterpakistan