Waliya Najib is a young and gorgeous Pakistani actress, social media influencer, model, and photographer who has proved that what it takes to be a strong woman without not having enough resources. Her mother's support was enough for her to achieve her dreams. Though she remained an average student throughout her academic career yet her talent gave her recognition and acceptance.
She suffered a huge financial crisis after her father's demise, yet her mother stood by her side in every thick and thin. She was introduced to the world of photography for the first time on her 13th Birthday when she got a camera as a present. This article contains all the information about her, including Waliya Najib Biography.
| | |
| --- | --- |
|                 Title |               Description |
| Name: | Waliya Najib |
| Nationality: | Pakistani |
| Religion: | Islam |
| Date of Birth: | 22nd June 1991 |
| Residence: | Islamabad |
| Education: | Bachelors |
| Profession: | Actress, model, photographer, entrepreneur |
| Years Active: | 2020-present |
| Debut Drama: | Hamare Dada Ki Wasiyat |

Waliya Najib Biography
Waliya is a young entrepreneur who is a multifaceted girl. She is an actress, model, photographer, and inspiration for many girls. The best thing about her photography was, she remained original and personal. Through her photography, she let her fans know every detail of her personal life. Her mother is also a professional painter who sells her paintings.
Waliya has also worked with various prominent brands, including Khaadi.  Furthermore, she has worked in a short film 'Road trip' along with Feroze Khan, which was also appreciated. As a photographer, she remained associated with Baydaar travels in the past. Currently, she is not focusing on photography because of being occupied with various things.
Waliya Najib Age
She was born on 22nd June 1991 in Islamabad. She shares the same birth date as her mother.
Education of Waliya
She received her graduate degree and stepped to the photography side. She was always an average student and wanted to be a photographer, for which her parents fully supported her.
Waliya Najib Family
She is the daughter of painter Shireen Gheba who fully supported her daughter to pursue her career in photography. Her father died a few years ago, after which Waliya's family suffered a financial crisis due to inheritance issues. She has 2 elder sisters who live abroad with their families.
She got married in 2020 to Faizan Sameer, who serves as a Football coach and Sales Manager. Both met during an international trip and fall in love.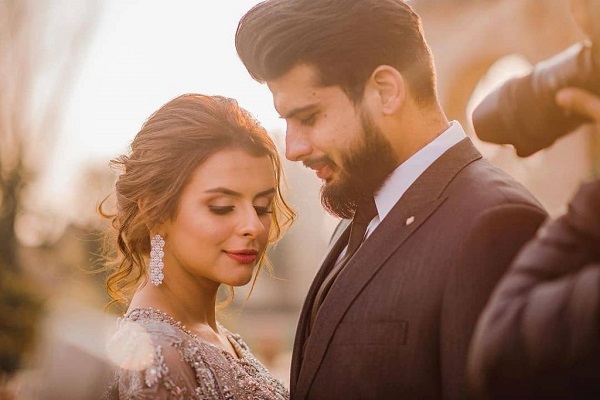 Career
Waliya Najib Photography
Since her childhood, she has wanted to be a photographer. Her house has always been full of pictures and memories that developed photography's interest in her. Her father also motivated her to be one and gifted a camera on her 13th birthday. She was invited to GIK when she was 19 years old, where she got a chance to train students about photography.
Later, she also went to LUMS and NUST, and various other universities as an entrepreneur. She gave photography lectures which have to be her biggest achievement. Through her photography, she let her fans know about her personal life. She also served as a brand ambassador of Baydaar travels.
As a Model
Her pretty face cut and photogenic features are enough to make her a supermodel. She is also a successful model who is being approached by various noted Pakistani brands.
As an Actress
Waliya Najib is inevitably a versatile figure who does not stick to a single profession. She is also an actress who has worked in a drama 'Hamare Dada Ki Wasiyat' in 2020 that aired on Express Channel. Later, she did a short film, 'Road Trip,' with Feroze Khan.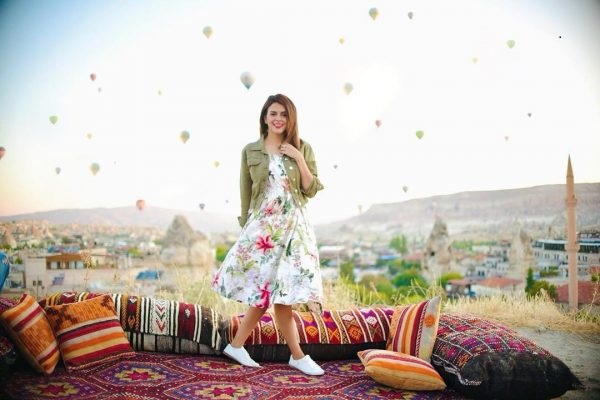 Waliya Naib Dramas
Hamare Dada Ki Wasiyat
Road Trip (Short Film)
Frequently Asked Questions
Q: What is Waliya Najib Instagram account?
A: https://www.instagram.com/waliyanajib/
Q: Who is Waliya Najeeb?
A: She is a notable Pakistani social media influencer who started as a photographer and ended being a model and an actress.
Q: Is Waliya Najib an actor?
A: Yes, she is an actress who appeared in the drama serial 'Hamarai Dada Ki Wasiyat' and a short film 'Road Trip.'
Q: Who is Faizan Sameer?
A: He is husband of Waliya.
Social Media Handle
Her social media account include
https://www.instagram.com/waliyanajib/
https://www.youtube.com/c/WaliyaNajib