Faizan Sameer is a young Pakistani talent who is an actor, model, Football team head coach, and what more. He is a man full of positive vibes and talent. At a young age, he has achieved a lot with his hard work and consistency. He is the only Pakistani who managed to win a position in UEFA Certificate in Football Management.
Out of 35 participants worldwide, he is the only Pakistani who is going to make his country proud. His wife Waliya Najib is also a celebrated Pakistani actress, model, and photographer who has already established her place. This article contains all the information about him, including Faizan Sameer Biography.
| | |
| --- | --- |
|                  Title |                     Description |
| Name: | Faizan Sameer |
| Nationality: | Pakistani |
| Religion: | Islam |
| Education: | Masters |
| Residence: | Islamabad |
| Profession: | Actor, Digital Content Creator, and Manager |
| Associated with: | Team eighteen18 |
| Debut Drama: | Hamare dada ki Wasiyat |
| Wife: | Waliya Najib |

Faizan Sameer Biography
Faizan is a noted Pakistani star who is a talented footballer and is serving as a manager and head coach of the 'Team eighteen18' football team. He is a professional footballer who is practicing for a long time and has won various trophies in the past. Besides this, he is also an actor and a model who is seen doing photoshoots along with his wife.
From the age of 17, he became independent and, at a time, did 3 jobs a day. Because of financially down, he was pushed to follow a hectic routine. He came from a broken family where his parents got divorced when he was young. From his education to finance, he did everything on his own. The first job he got was worth 6000 rs.
Faizan Sameer Age
He was born on 24th April 1991. He is living in Islamabad with his family.
Education of Faizan
He has completed his master's from Islamabad. Faizan graduated from Bahria University, Islamabad.
Faizan Sameer Family
He belongs to an ordinary family. His parents got separated at a young age; since then he has lived in a broken family. He used to live with his uncle that pushed him to be an independent boy. Faizan got married to Waliya Najib, a young Pakistani actress, and model from Islamabad, in 2020. He met Waliya for the first time in Hunza.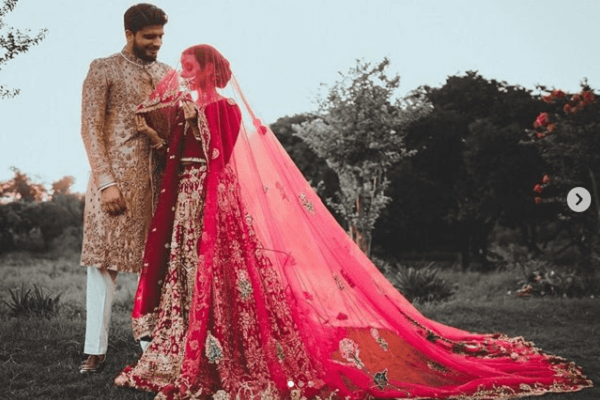 Career
Initial Career
He has faced a rough period of his life in the past. From a young age, he started doing a job in order to feed himself. Poverty made him mature and responsible at a young age. He got his first job at Rs 6000. His struggles, hard work, and consistency earned him fame and recognition. He has done a job in school as well. Furthermore, he served as a sales manager in a television network.
As a Manager
Faizan Sameer is serving as a manager and head coach of 'Team eighteen18.' He has won various matches and trophies and is the only Pakistani who is selected for UEFA Certificate in Football Management. Team Eighteen is one of the most significant futsal clubs in Islamabad that is introduced for the first time in Pakistan. With this club, he aims to show the local talent on an international level.
He started working as a team manager for this club and soon with his hard work he became the head or coach. Since his childhood, he wanted to be a footballer but due to financial issues, it took him a long to fulfill his dreams. Tarek Hamdy is the creator of this club. It is a platform for amateur players where they can evolve themselves apart from sports.
Team Eighteen is not all about sports as it involves various other fields including communication and education. However, Faizan is the head of the Football field that he is managing quite well.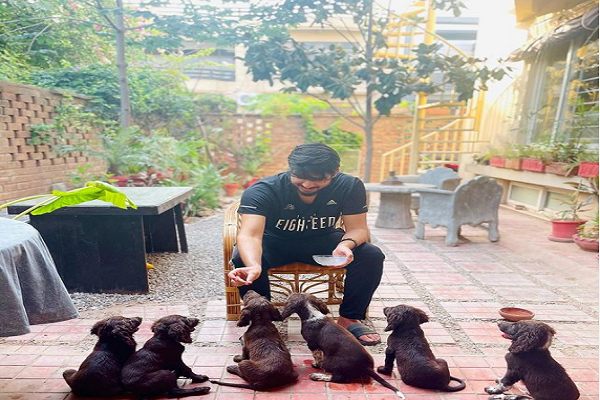 As a Content Creator
Faizan Sameer is also an influencer and Digital content creator who is making videos along with his wife, Waliya.
As an Actor
In 2020, he made his debut on the small screen along with his wife in a drama serial 'Hamare dada ki Wasiyat.' The drama cast includes Waliya, Faizan Shaikh, Qavi Khan, and a few more. After this drama, he didn't sign any other project.
Social Media Handle
His social media account include
https://www.instagram.com/faizan.sameer/