LUMS (Lahore University of Management Sciences) is a not for profit organization and an excellent institute for discovery, transformation and, learning. Students are free to spark innovation, ask questions, and challenge the ordinary.
Moreover, the university reaches out to curious and bright minds with great and world-changing ideas to build a robust community of change-makers and leaders. LUMS is providing rigorous intellectual and academic training and bringing top-class education to students. This article has all the information about the university, including LUMS University History.
| | |
| --- | --- |
|     Title |     Description |
| Name: |  LUMS University |
| Type: |  Public |
| Founded: |  1993 |
| Vice Chancellor: |  Arshad Ahmad |
| Location: |  Lahore |
| Website: |  https://lums.edu.pk/ |
| Colors: |  Navy Blue, White and Charcoal |
| Academic Staff: |  248 |
| Provost: |  Dr Farhat Haq |

LUMS University History
In 1983, a successful businessman Syed Babar Ali, felt the need for qualified and competent managers in Pakistan. He presented the idea of establishing a top-class university that would prepare a batch of adept and highly skilled professionals.
He shared his thoughts and ideas with his close friend and fellow businessman Abdul Razak Dawood, who fully supported and appreciated his thoughts. Syed met with the President Gen. Zia-ul-Haq and invited him to institute's 1st patron. Afterwards, Zia immediately approved the proposal.
In 1984 founding members of the institute established NMF (National Management Foundation) for raising funds for the institute. Because of limited resources, the university was started in a bungalow. In 1988 1st batch of MBA students graduated from LUMS, and almost the whole class got the job in June of 1988.
The need for more campuses was felt after the successful establishment of Lums, and then in 1991, construction of the new campus started. In 1993 a new campus consisted of hundred acres was constructed in DHA, Lahore.
Vision
The institute is founded on values like integrity, dedication, merit-based approach, commitment to excellence, and hard work.
Mission
Lums is dedicated to preparing not only the students of exceptional talents but also the faculty of high competence. The institute is striving to run a world-class university in Pakistan
Board of Directors
In 1986 Syed Babar worked as Pro-Chancellor, Abdul Razak as Rector, and Dr Jan-Erik as Associate Dean. Dr Arshad Ahmad is the current Vice-Chancellor. Alnoor Bhimani is Honorary Dean, School of Business. Muhammad Sabieh Anwar Dean, School of Science and Engineering. Adnan Khan is Dean, Office of Student Affairs.
Vice-chancellors of LUMS
Sayed Zahoor Hasan (1st)
Ahmed Jaan Durani (2nd)
Adil Najam  (3rd)
Sayed Sohail Hussein Naqvi (4th)
Arshad Ahmed (5th)
Number of Students
Currently, six thousand students are part of this high standard institute.
Extra-Curricular Activities
Sports
LUMS University provides its students with opportunities to excel in high education and polishes them to excel in sports. 'The Office of Sports, Wellness, and Recreation strive to simulate all campus students to recognize their sporting potential by participating in a wide variety of tournaments, and games played both outside and inside the campus.
Almost forty indoor and outdoor games are played on the campus. Students vigorously participate in rigorous sports such as squash, tennis, snooker, softball, rugby, hockey, football, cricket, weightlifting, volleyball, and handball. Professional coaches train teams of these sports for higher competitions.
Societies
At LUMS, student participation is promoted in various recreational, athletic, intellectual, and physical activities. It gives students the opportunities to involve themselves in activities of their interests, providing them with the experiences and exposures that develop student leadership.
These activities empower the students to act as institutions' ambassadors, compete at international and national events, and foster the LUMS' reputation and image.
Almost thirty-three active clubs and societies work at LUMS and fulfil the vocational and recreational needs of their students. Students have a chance to be a part of the society or club that matches their interests and choices.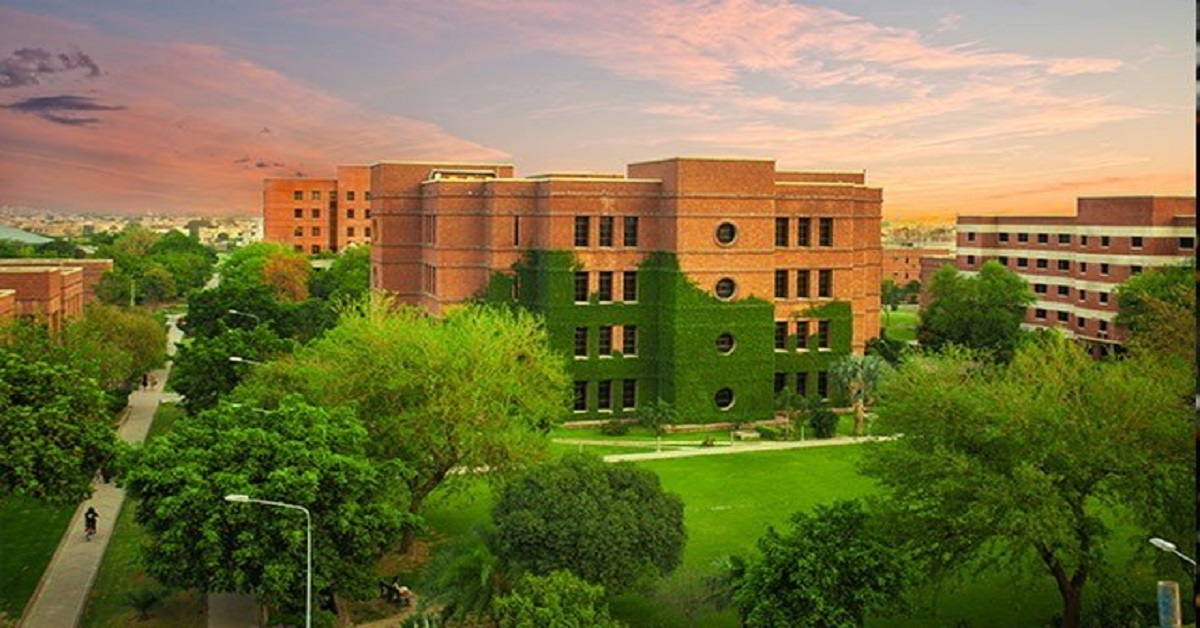 Student Societies
LDS (LUMS Daily Student)
AWS (Animal Welfare Society)
LUMS Photographic Society
LUMS Religious Society
Alpha
Amnesty International
LUMS University Academies
Suleman Dawood School of Business
The 1st school founded at LUMS in 1986 was the 'Suleman Dawood School of Business.'  The curriculum for the school was developed in collaboration with Ivey Business School and Harvard Business School.
The school provides a full-time MBA, an Executive MBA program at the weekend, and course-based doctorate Management and the bachelor's degree in Finance and Accounting and Management Science. Dr Alnoor Bhimani leads this school.
Mushtaq Ahmad Gurmani School of Humanities and Social Sciences
The School of 'Humanities and Social Sciences' was named on the name of Mushtaq Ahmed Gurmani and comprised of Economics Department and Department of Social Sciences and  Humanities.
Along with the Department of Economics, DHSS provides undergrad programs in  Sociology, Political Science,  History, and English, and also a combined program in Economics and Politics. Minor subjects in political science, history, economics, Urdu literature, English literature, anthropology, religious studies are also offered.
The Department of Economics offers a four-year undergraduate degree in Economics (1st batch passed out in 1997), Mathematics and a graduate degree in Economics (the first batch passed out in 2002).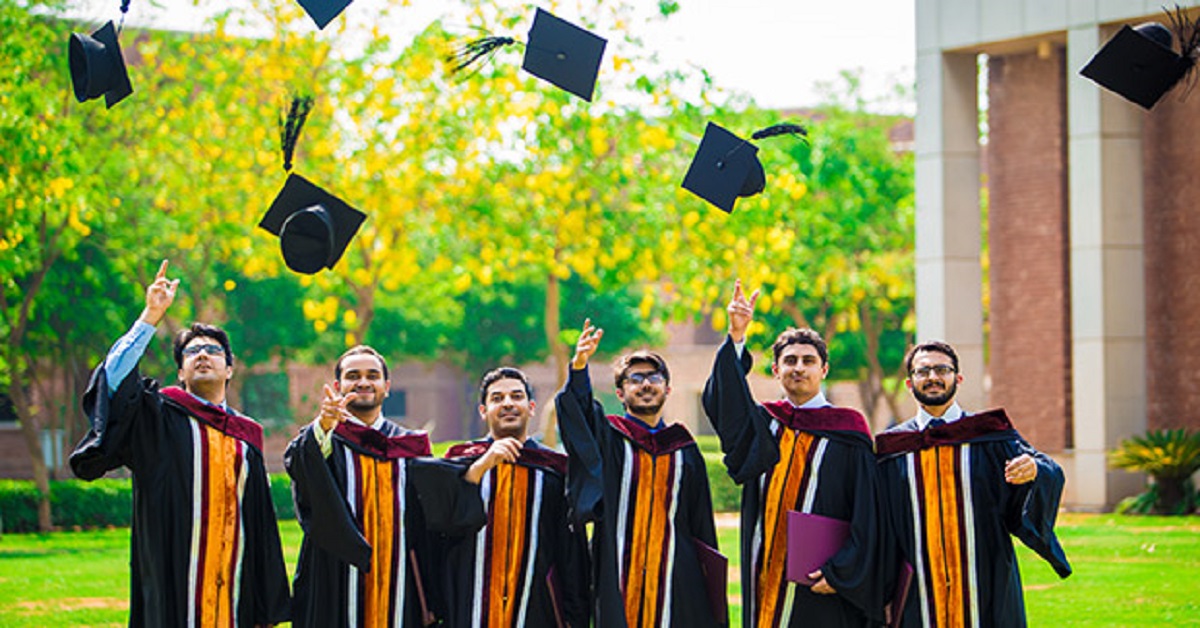 Syed Babar Ali 'School of Science and Engineering'
The School of 'Science and Engineering,' is an MIT-modeled school within LUMS, with no boundary approach. It provides academic degrees in Chemistry, Biology, Electrical Engineering, Computer Technology, Chemical Engineering, Physics, Mathematics and graduates degree programmes in Chemistry, Computer Science, Physics, Mathematics, and Electrical Engineering.
Sheikh Ahmed Hassan 'School of Law'
The groundbreaking event of the 4th school of LUMS, 'Sheikh Ahmed Hassan Law School,' was held on the campus on Saturday, April 5, 2014. The principal guest at the ceremony was Pakistan's Chief Justice,  Tassaduq Hussain Jillani.
The foundation of SAHSOL has evolved out of the LUMS Law and Policy Department, which has been working since 2004. It offers a five year combined BA-LL.B undergraduate degree, approved by the 'Pakistan Bar Council.'  Jeff Reading leads the school.
LUMS School of Education
LUMS announced on 6th January 2017 the development of its 5th school, 'LUMS School of Education.' The exploratory process of the school was launched in October 2015, with support from the Babar Ali Foundation.
Research Activities at LUMS
LUMS OSPR (Office of Sponsored Programs and Research) is in charge of supporting research work at university. Shafay Shamail controls the office. The university invested PKR 680 million on the research between 2010–2014. During this time, one-thousand two hundred eighty-seven research papers were published, and eighty external grants were received.
The Suleman Dawood School of Business has completed over six-hundred case studies and published Asia's leading case study journals. Case studies conducted at LUMS are also used at universities across the globe, including MBA programmes at other universities in Pakistan.
Rausing Executive Development Centre (REDC)
REDC currently lists twenty-one programmes annually for  Open Programs and arranges seventy programs each year including customized programs.
Technology for People Initiative 
TTPI is a charitable technology and design centre at LUMS. It focuses on solving public sector governance challenges via iteration conceptual thinking and prototyping. TPI's past and current ventures include evidence-based policies for the Lahore Police, judicial court beat, and rural Pakistan mapping.
Societies in LUMS
LES (LUMS Entrepreneurial Society)
LUMS Law & Politics Society
Sports Society
LCSS (LUMS Community Service Society)
AIESEC
IEEE (Institute of Electrical and Electronics Engineers)
LUMS Emergency Medical Services
LUMS Model United Nations
LSCSE (LUMS Society of Chemical Sciences & Engineering)
FINTRA (LUMS Finance Society)
LMA (LUMS Media Arts Society)
SPADES (Society For Promotion and Development of Engineering and Sciences)
The Music Society
LSPA (LUMS Society of Professional Accountancy
Rules and Regulations
ID Card
All students must wear their ID cards during campus time. The security team can ask any student for an ID card. Failure to display the card or showing the fake card would lead to removal from the campus.
Illegal Materials
The Use of Sheesha, Drugs, Alcohol, Vape, Drugs, Sheesha, Vape, Alcohol, and possession of any life-threatening items are strictly prevented.
Damaging the University
Students found damaging and impairing the university building/property would be fined according to the policy.
Hostels
Male students are not allowed to enter the female hostels and vice versa. Any misconduct would lead to removal from the university.
Contact Information
Address:     DHA, Lahore Cantt. 54792, Lahore, Pakistan
Phone:    +92 42 111 11 LUMS (5867)
Email:        www.lums.edu.pk