UmerKot is one of the historical place within Sindh. UmerKot is also known as AmerKot. The name AmerKot was given to this place, because it was built and structured by a Sikh leader Amer Singh. He was the one who founded this city and also built a fort here.[1] sindhi – dunya.com UmerKot Fort usually was a property of Hindu Family. UmerKot fort was a Hindu State in Muslims Rule back in back decades.Umerkot (Urdu: عُمركوٹ, Sindhi:عمرڪوٽ‎), formerly known as Amarkot, is a town in Umerkot District in the Sindh province of Pakistan. The city is well connected with the other large cities like Karachi, the provincial capital and Hyderabad.[2] www.umerkot – gos.pk
| Title | Description |
| --- | --- |
| Information | |
| Location: | Pakistan |
| City Council: | Municipal Committee |
| Type: | Town in Umerkot District |
| Local Language Name: | Sindhi,Dhatki , Balochi , Urdu and Punjabi |
| Province: | Sindh |
| Coordinates : | 25.3614°N 69.7436°E |
| District: | Umerkot District |
| Website: | www.umerkot.gos.pk |
| Region: | Sindh |
| Language | |
| Official Language: | Urdu |
| Native Language: | Sindhi |
| Other Languages: | Urdu,Sindhi,English |
| Government | |
| Government Type: | Municipal Committee |
| Population | |
| Total Population: | 2,065,590 (2015) |
| Time zone | |
| Time zone: | PKT (UTC+05:00) |
| Codes | |
| Postal code: | 33601 |
| Dialing code: | 238 |
| Vehicle registration: | Three letters beginning with U and random four numbers |
Details
History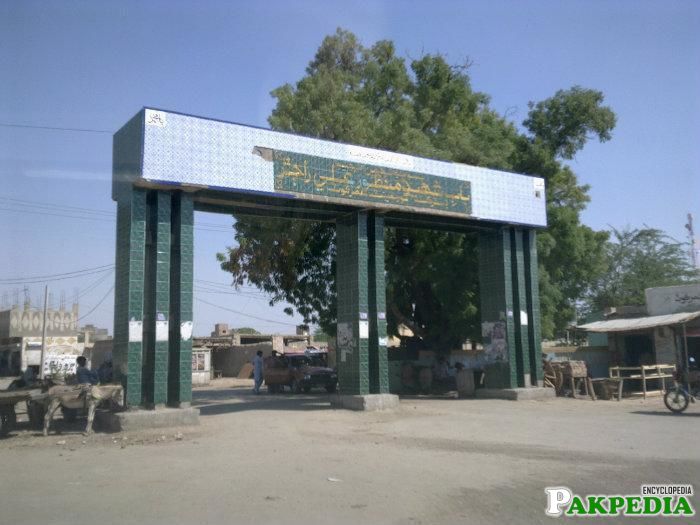 Most famous folk story of Sindh Umer-Marvi is also a part of this great fort. The fort is a great asset of history, which explains its history by itself. Today, the fort is almost destroyed and it really needs an attention of current rulers. It is believed that the Fort is around 800 Years old. Some sources explained that the Fort was built even more than 1000 years ago.Great Mughal Emperor Akbar was also born in UmerKot on October 15, 1542. UmerKot has many histories which are buried within it. A Museum has also been built at the Fort. The Fort has also a mosque built by side of a Temple.[3] umerkot – historical-asset The province was ruled by Sodha clan of Hindu Rajputs. The city held prominence during the Mughal Empire and the British Raj. Mughal Emperor Akbar was born in Umerkot 14 October 1542 when his father Humayun fled from the military defeat at the hands of Sher Shah Suri.[4] Humayun – Gulbadan Begum Rana Prasad, the Sodha Rajput ruler of Umerkot, gave him refuge.[5] Part 10 – birth Akbar Later on, Akbar brought northwestern India, including modern day Pakistan under Mughal rule.
Princely State

There is a hoof mark at the entrance of the Umerkot Fort, an imprint of something that had happened there many years ago. The mark is from the mare of Rana Ratan Singh Sodha, a former ruler of the area, who revolted against the British and was charged with treason and hanged at this very fort in the 1850s.When the Rana was being taken to the gallows prepared for him atop a new and high platform overlooking the entire city, his mare (perhaps sensing something terrible was about to happen) went berserk at the entrance and banged into the bastion wall. In its frenzy it kicked quite high and one of its hoofs even damaged a bit of the wall. That the mark that you still find there today.Before 1947, the present day Umerkot was a princely state named Amarkot, ruled by Sodha clan of Hindu Rajputs. It joined Pakistan due to being surrounded by Pakistan and the population of Sindh Valley, while population of India was 400 km away across the desert.[6] www – dawn.com
Tharparkar Desert
After being on the run for about six months he was finally captured. The punishment for disloyalty was death but Rana was pardoned by Queen Victoria after some lobbying by his influential Hindu friends. But Rana rejected the pardon and chose to die as a rebel rather than, as he said, face his people as a coward. He said he had done what he did for his people and was not ashamed of having committed any crime in that cause.Upon the platform in the middle of the fort, Rana Ratan Singh was asked his last wish. Rana only had one. Untie my hands, he said. Then Rana raised his hands to his face, fixed his moustache by twirling both its ends and said he was ready. Hung from the gallows until death, his lifeless form could be seen from all over Umerkot, exactly what the British wanted, in order to make an example of him and instill fear in the hearts of the people. Minutes after his death, his mare, which had collapsed after its initial reaction at the fort entrance, died too.[7] Desert – dawn.com
Interesting Points
Umerkot has many sites of historical significance such as Akbar's birthplace at Umarkot Fort
There is an ancient temple, Shiv Mandir, Umerkot
Folklore
The story of Umar Marvi is that Marvi was a young Thari girl abducted by then-ruler, Umar, who wanted to marry her because of her beauty. Upon her refusal she was imprisoned in the historic Umerkot Fort for several years. Because of her courage, Marvi is regarded as a symbol of love for one's soil and homeland.[8] news – 1176551
Education
The city has more than 100 schools, 20 colleges and one polytechnic college.
Population
Name
Status
Population
Census
1972-09-16
Population
Census
1981-03-01
Population
Census
1998-03-01
Population
Census
2017-03-15
Umerkot
District
265,683
383,018
664,797
1,073,146