Umer Sharif Comedian
Umer Sharif is an actor, Voice Writer, Script Writer, Songwriter, Director, Singer, Filmmaker, there is no field of acting where his name is not mentioned. He is the uncrowned king of stage dramas. Muhammad Umer was his birth name, but after joining the media, he changed his name to Umer Sharif. His acting and comedy bring a storm of laughter.
Even today, many artists try to copy him yet no one can beat him in comedy. His stage drama 'Bakra Qiston Pay' became very popular. Hardly any stage drama has gained so much popularity in Pakistan. Umer Sharif show is his most remarkable work to date.
| Title | Description |
| --- | --- |
| Personal | |
| Name: | Umer Sharif |
| In Urdu : | عمر شریف |
| Famous As: | King of Comedy |
| Nationality: | Pakistan |
| Residence: | Karachi |
| Religion: | Islam |
| Profession: | Actor, Director, Producer, Writer, Composer, Author and Poet |
| Height: | 1.73 m |
| Website: | https://www.facebook.com/OmerSharifOfficial/ |
| Awards : | He Bagged Various Awards |
| Born | |
| Date: | 19th April 1955 |
| Place: | Karachi |
| Family | |
| Spouse: | Zareen Ghazal |
| Parents: | Not Known |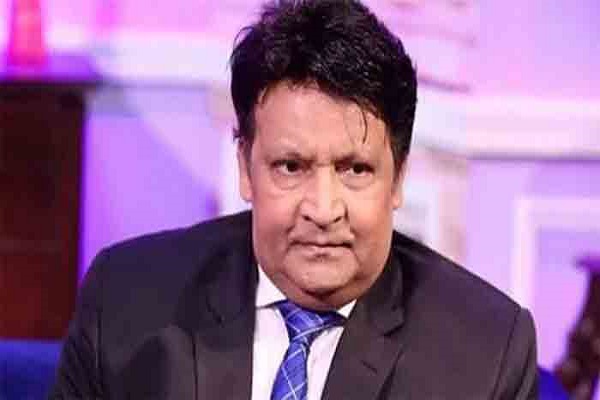 Umer Sharif Biography
When the completely 'self-made' Umer stepped into the showbiz, he had neither an education in art nor any influential background, to which he could easily step into this field. His God gifted talents became the key to his success, and in a short time period, he was able to establish his identity. TV, stage actor, film director, composer, poet, writer, and producer, all these talents are the hallmarks of Sharif's personality.
He is an association in his own right from which many artists have learned. The history of stage and theatre is incomplete without mentioning the name of 'Umer Sharif.' The famous artist made Pakistan famous in the world through his acting. He is a recipient of Tamgha E Imtiaz and many other awards.
Education of Sharif
He has not received any formal education in acting or comedy.
Umer Sharif Age
Omar Sharif was born on April 19, 1955, in the Liaquatabad area of Karachi.
Umer Sharif Family
His father died when he was only five. Facing unfavourable circumstances, his mother gave him the love of both mother and father and did not allow him to feel deprived. He married thrice. From 1st wife Deeba, he has one daughter and two sons. His son Jawad failed to get success in showbiz. Umer's 2nd marriage took place with PTV actress Shakila Qureshi,  famous for her acting in Miss Troublesome and Mr.420.
After the failure of both marriages, he married Zareen Ghazal. Zareen used to be a stage actress. Umer Sharif daughter Hira Umer was suffering from a kidney infection, and her kidney transplant went wrong, which took her life.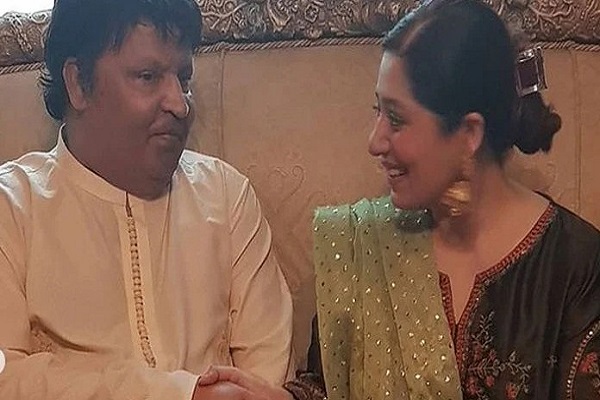 Showbiz Career
Initial Career
In his student life, he was very fond of not only watching movies but also acting. From a young age, his sense of humour was excellent, so when he thought of acting, he adopted the genre of 'comedy'. His passion for acting was in its place, but he was also very fond of reading books and writing poetry and stories.
That is why he wrote stage plays himself and also acted in them. He started his career in 1974 at the age of 14 with stage acting. He first released his plays on audiocassette in 1980.
Filmography
In 1992, as an actor, writer, and director, he made a successful film, Mr. 420. He played three different roles in this film with great skill, especially one character who lives in the jungle and has monkey-like habits. This role was much appreciated. After that, the movie "Mr Charlie" was also very successful. Later a few more films also achieved success.
Career Peak
He also acted in several plays with his contemporary Moin Akhtar. Omar Sharif wrote several plays with Moin Akhtar, which became very popular under the direction of Furqan Haider. He was the winner of audio cassette, radio, theatre, TV, film, every field. He appeared as a comedian and hero both in films. He acted as an actor in TV dramas and later hosted TV shows.
Umer Sharif Show
Many of his successful shows were aired on TV, including "Hip Hip Hurey" and "Omar Sharif Show.' In the 90s, he was called the "King of Comedy" of South Asia. His popularity spread all over the world, including the UAE, the USA, London. Especially in UAE and the USA, he has done numerous successful shows. He had also performed a play 'Muqaddar Ka Sikandar' on Adam G's stage, which was staged twice a year and received huge applause.
His dramas that have gained international fame include 'Bakra Qiston Par,' Budha Ghar Per Hai,' 'Mamon Mazaak Na Ker,' Muni Badnaam Hue,' 'Walima Tayyar Hai.'  His dramas had caused a stir in the US, Europe, Canada, and India. Sharif's dramas also surpassed some of India's most popular films in terms of popularity.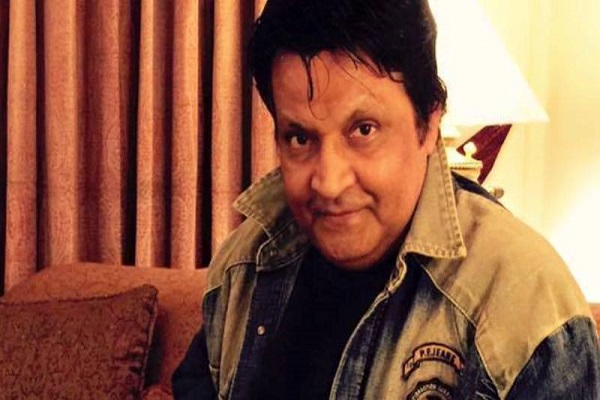 Philanthropy
He has built a charity hospital 'mother hospital' in his mother's love, where poor and needy patients have access to treatment.
Umer Sharif Movies
Hisab
Kundann
Aag hii Aag
Aawargii
Dushmanoo Key Dushmann
Baarood Ke Chaaoon
Jhootay Raees
Chupaay Rustam
Laad Sahib
Khootay Sikaay
Rani Beti Raaj Kare Gi
Aiik Ko Dass Numbarii
Nehlaa Dehlaa
Duniyaa Mere Jaaib Mein
Dandaa Peer
Behrupiaa
Sahib Bibi Or Tawaaif
Hathkarii
Mahalaay Daar
Butth Shikann
Muskuraahat
Mastanaa Maahi
Actor
Mr. 420
Phool
Mr. Charlie
Umer Sharif Drama List
Tv Dramas
Koii Hei Jo Hamain Hasaaye
Umer Sharif vs. Umer Sharif
Fifty Fifty
Pardaa naa uthaao
The Shareef Show
Female Kii E-mail
One Day Eid
Mr. Charlie In Karachi
Stage Dramas
Bakraa Qiston Pey Part 1,2,3&4
Yehh Hei Nayaa Tamaashaa
Yes Sir Eid, No Sir Eid
Aoo Succh Bolain
Teraa Bakraa Meraa Qasaii
One Day Eid Match
Nayi Ammii Puraana Abbaa
Dulhan Mein Lee Jaoon Gaa
Eid Terey Naam
Umer Sharif in Jungle
Ham Say Miloo
Flight 420
Samad Bond 007
Eid Aashiqoon Kii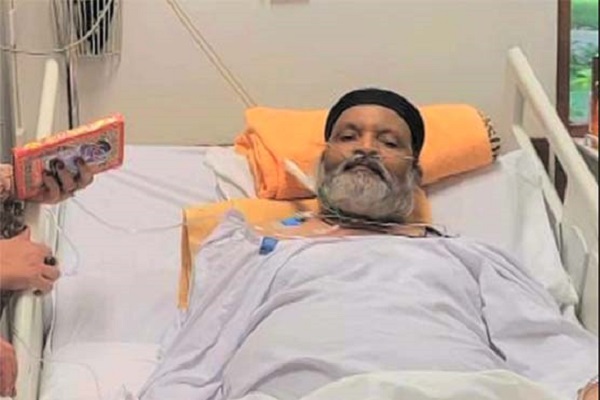 Umer Sharif Death
On 2nd October 2021, he took his last breath in Germany in a Berlin hospital. A month ago, a video of Umer Sharif went viral where he asked Prime Minister Imran Khan for proper medical facilities in America as per the doctor's recommendation. An Air ambulance was arranged by the government in order to move Umer to America but due to health issues, the ambulance made an emergency landing in Germany.
Social Media Handles
His social media accounts include
https://www.facebook.com/OmerSharifOfficial/
https://twitter.com/omersharifos