Moin Akhter was a Pakistani film and television actor, host, writer, singer, director, producer, comedian and impersonator who climbed to stardom in the epoch of Radio Pakistan together with his fellow actors Bushra Ansari and Anwar Maqsood. Moin became a celebrity via his screen facade 'Rossy'. He is recognized as an eminent icon in the sub continent's history of the film industry. He gave his 45 years to the entertainment industry, starting from his childhood period in the Radio Pakistan until one year before he passed away in 2011. This article has all the information about Moin, including Moin Akhter Biography. 
| Title | Description |
| --- | --- |
| Personal | |
| Name: | Moin Akhter |
| In Urdu: | مُعین اَختر |
| Famous As: | Actor |
| Nationality: | Pakistani |
| Residence: | Karachi |
| Education: | Not Known |
| Religion: | Islam |
| Profession: | TV Actor, TV Host, writer, singer, film director and film producer |
| Years Active: | 1996-2011 |
| Awards : | Pride of Performance and Sitara-e-Imtiaz |
| Born | |
| Date: | 24th December 1950 |
| Place: | Karachi |
| Family | |
| Spouse: | Married |
| Children: | Sharjeel Akhtar, Nusheen Akhtar and Mansoor Akhtar |
| Parents: | M. Ibrahim Mehboob |
| Siblings : | Shafiq Anwar and Muhammad Aslam |
| Died | |
| Date: | 22nd April 2011 |
| Rest Place: | Karachi |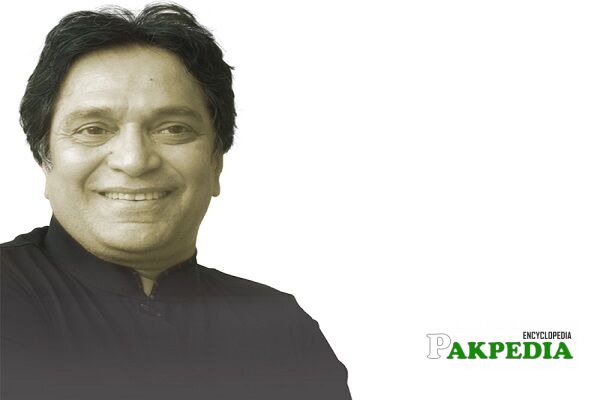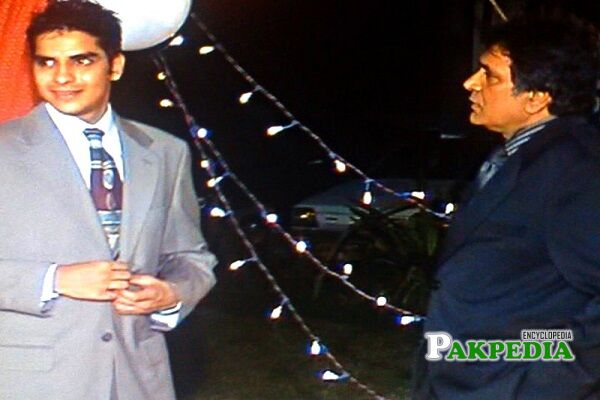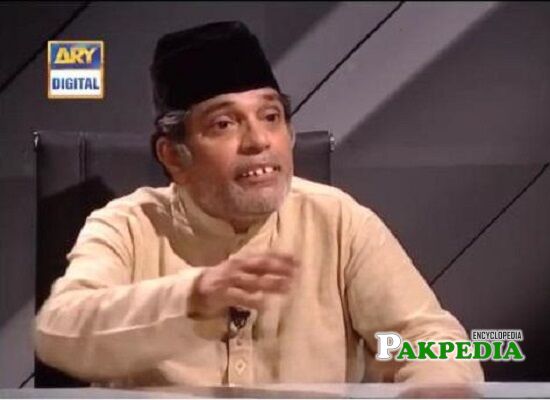 Moin Akhter Biography
Talent like Moin Akhtar is born only once in centuries. He provided humor to individuals of all age groups in such a decent way that is still unmatched. He never resorted to bad jokes in his humor, which enhanced his popularity among family viewership. His fame wasn't restricted to Pakistan but expanded to India also. He acted in stage shows 'Budha Ghar Pay Hai' and  'Bakra Qistoon Pay' with Umer Shareef in India. Moin is regarded as a prominent and inspiring figure in Pakistani TV history by hosts, directors, producers, and fellow actors. 
Besides being a good actor, host, he was also a good and humble human being. In recognition of his services to the Pakistani entertainment industry, he was awarded many awards in his life. Pakistani Government honored him with a special prize for his comedy in 2005 Indus Drama Awards. He was also the recipient of Pride of Performance Award and Sitara-E-Imtiaz by Pakistani Government in 1996 and 2011, respectively.  
Moin date of birth
This legendary personality was born on 24th December 1950 in Karachi, Pakistan.
Education of Moin
His education is not known. However Akhter was able to speak Pashto, Urdu, Memoni, Gujrati, Punjabi, Bengali, English, and Sindhi.  
Moin Akhter Family
Akhtar's father, M. Ibrahim Mehboob, was born in Uttar Pradesh's state Muradabad in India and moved to Karachi after partition and established his business of printing press in Karachi and also worked as a contractor in the business of garments. He died when he was 92, after a few months of Akhtar's birth.
Showbiz Career
Initial Career
Akhtar began his showbiz career in childhood when he, at the age of 13, portrayed the role of Shylock in 'The Merchant of Venice' in the theater. On 6th September 1966, he did debut in a show on PTV. This show celebrated 1st defense day of Pakistan, and he participated in this inaugural festivity.  This little exposure to screen paved his way to the field of comedy. He impersonated a Hollywood artist Anthony Quinn and one speech of John F Kennedy. In these performances, he also did mimicry of the former president's voice. These performances led him to appear in TV stage programs in many different characters. 
Rose to Fame
Later he got an opportunity to work with legendary artists Bushra Ansari and Anwar Maqsood. Drama Rosy took him to heights of fame and recognition. By playing the role of a female artist, he gained accolades from viewers. Rosy was a makeover of the American comedy movieTootsie. The movie narrates the tale of a skillful but unstable actor who adopts the character of a woman to secure a job. Tootsie widely received praise, and the main lead Dustin Hoffman won great applause for his performance and role, just like Moin. For Moin himself, this was one of his most exceptional performances. 
Talk Show
Talk show 'Loose Talk,' which began in the year 1995 on ARY Digital, is such a name which was appraised by not only Pakistani viewers but also by viewers in other countries. The show consisted of 400 episodes, and amazingly Moin appeared in every episode as a different persona. The show was penned and hosted by multi-talented Anwar Maqsood, who put his efforts to concentrate on social issues like power abuse and corruption. This show was equally liked in Pakistan and India, with a large number of viewers and DVD sales. 
As a Host
Moin also did brief hosting of the game show 'Kiya Ap Banain Gay Crore Pati'. It was a Pakistani version of Indian game show 'Who Wants to Be a Millionaire?' hosted by Amitabh Bachan. He also hosted several talk shows with notable celebrities, including Pakistan's President Zia-ul-Haq, renowned Indian film artist Dilip Kumar, legendary singer Lata Mangeshkar, beauty queen Madhuri Dixit and Jordan's King Hussain as participants. Owing to his humble, speaking style, fluency, and command over different languages, he was among 1st choices to be taken for hosting TV screens in Pakistan.  
Music Career
In addition to having mimicry and acting skills, he was also bestowed with a mesmerizing voice that could mesmerize his listeners. He made an album with the name ' Tera Dil Bh Yun He Tarpay'. This album contained seven songs in his voice. After this album, he was often requested to sing on his programs, which Moin used to oblige happily. He sang 'Ae Dil Kisii Ke Yad Mein' ironically in the last show of his life on Geo TV. The show was broadcasted some weeks before his decease.  
Moin Akhter Death
He suffered from cardiac ailments to such an extent that he had to undergo bypass operations multiple times. After a long fight with diseases, he died with cardiac arrest on 22nd April 2011 at 4:30 pm in his hometown Karachi. He left this world at the age of 60. His funeral prayer took place in Tauheed Masjid nearby his residency. Famous preacher late Junaid Jamshed led his funeral prayer. 
Many artists attended his funeral. PM and President of Pakistan sent condolences to his family members. Not only the Pakistani TV screen but also the Indian screen missed his presence. The popular Indian TV artist Nana Patekar claimed that Moin's absence is also sensed in India. His death was a dark day of Pakistani history. Pakistani entertainment industry faced a huge loss by losing this shining star. No one can replace Moin Akhtar.
Moin Akhter Dramas
Rozi
Hello Hello
Intezaar Farmayee
Dollar Man
Makan No 47
Half Plate
Family-93
Eid Train
Bandar Road See Kemaari
Sach Much
Aangaan Tehraa
Baby
Raftaa Raftaa
Loose Talk
Gum
Studio 2 1/2
Studio 2 3/4
Hariyalee Banney
Show Time
Sach Much
Such Much Part Two
Kuch Kuch Sach Much
Such Much Ke Eid
Sach Much Kaa Election
Chaar Bees
Nokar Kay Agay Chaakar
Yes Sir No Sir
TV Show
Fifty Fifty
Show Shaa
Show Time
Studio Dhhaai
Studio Ponay Teen
Yes Sir No Sir
Moin Akhter Show
Char Bees
Loose Talk
Choun Chaan Aho
Album
Tera Dil Bhe Yun He Tadpay
Songs
Chhor Kay Jaanay Walay
Choat Jigar Pay Khae Hai
Ro Ro Kay De Raha Hai
Tera Dil Bhi Yun He Tadpay
Dard Hi Sirf Dil Koo Milaa
Dil Ro Raha Hai
Hotin Hai Bewafa