Turbat is a city in the Balochistan Province of Southern Pakistan. The town is the administrative center of the district of Kech and Tehsil. Turbat is located on the left bank of the river Kech, an offshoot of the river Dasht. The region borders the Makran Range in the north and descends to the south to the east's coastal plains.
The city is commercially and strategically important because the Gawadar Port is around 120 km in the south-west. Majestic mountains, virgin land, and proximity with the Gawadar port (CPEC) give this a particular importance. This article carries every information about the city, including Turbat History.
| Title | Description |
| --- | --- |
| Information | |
| Location: | Pakistan |
| In Urdu : | تربت |
| City Council: | Government Of Balochistan |
| Type: | Capital of the Kech District |
| Local Language Name: | Balochi |
| Province: | Balochistan Province |
| Coordinates : | 26°0'15 |
| District: | Khuzdar District |
| Region: | Balochistan |
| Elevation: | 129 m (423 ft) |
| Union councils: | 1 |
| Language | |
| Official Language: | Urdu |
| Native Language: | Baask |
| Other Languages: | Baask, Urdu ,English |
| Government | |
| Type: | Government Of Balochistan |
| Population | |
| Total Population: | 79,200 |
| Time zone | |
| Time zone: | PST (UTC+5) |
| Codes | |
| Postal code: | 92600 |
| Dialing code: | 861 |
| Vehicle registration: | Three letters beginning with T and random four numbers |

Turbat History
The city name is attributed to a shrine. In the local language, Turbat means shrine or place of the graveyard, and according to some traditions, it means the place of lovers. The shrine of a Sufi saint, Hazrat Muhammad Jaunpuri, is located in Koh-e-Murad.
Historians describe that this region is ruled by the Gichki and Buledi Tribes of Makran around 400 years ago. During their reign, Nawab of Makran made this town his residing place and designated it as the Makran State's capital.  
In the 12th century, the region was ruled by jam Aari and his son, prince Pannu, the hero of the famous love story Sassi Pannu.
Geography
Turbat is located at 26°N (latitude) and 63°E (longitude) on the geographic coordinate system. The total area is 22,539 km2 in length, and its elevation is 146m (or 479 ft.) above sea level. 
Turbat
Climate 
The district has a desert-like sweltering, humid, and arid climate. The temperature in the daytime is mild to hot, while at night it can also be cold. Summers are long and last for almost 4.4 months, with an average daily temperature that varies from 29°C to 43°C.
Winters are short and last for approximately 2.6 months, with temperatures that usually range from 10°C to 24°C. In Turbat, the highest average temperature is 43°C in May, and the lowest in January is 23°C. There is about 376 mm of rain in a year. 
Population
According to the 2017 census, the land is the dwelling place of 213,557 people. The population density of this region is 37.75/km². It is the 38th largest city by population of Pakistan and 2nd in Balochistan after Quetta.
Culture
Most residents live in shelters or huts made of thatch as it allows free airflow but protect from dust and sun as it is a small undeveloped area. Traditional cuisine such as lamb-skewed Sajji, Kaak, and Dampukht are most prominent throughout Pakistan.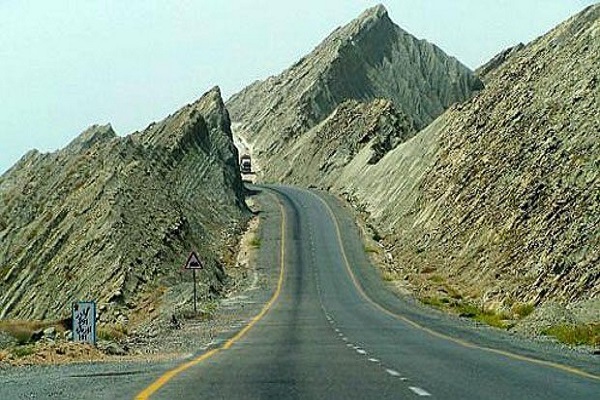 Dress
The Balochi female suit consists of a shalwar, a long dress, and a headscarf. Balochi women wear loose dresses embroidered with Balochi silk-thread chain-stitch embroidery in local styles. Men's wear includes baggy shalwar, long and loose kameez, and turban or cap. 
Dance
The strong influence of rich Baloch heritage, including traditional dances such as Lewa and Nazenk, is dominant in Turbat. A group of people usually performs these dances on special occasions like marriage ceremonies. Dochaapi, which means two claps, is another popular folk dance.
Education
A network of several educational institutions at all levels includes:
Bolan School

Delta School

Government High School

Kech Grammar School

Modal School

Sayed Hashmi High School

Government Girls Degree College

Tameer-e-Millat High School

Balochistan College of Education

Balochistan Residential College

Government Atta Shad Degree College

Government High School

Makran College of Education

Makran Medical College

Government Degree College Turbat

University of Turbat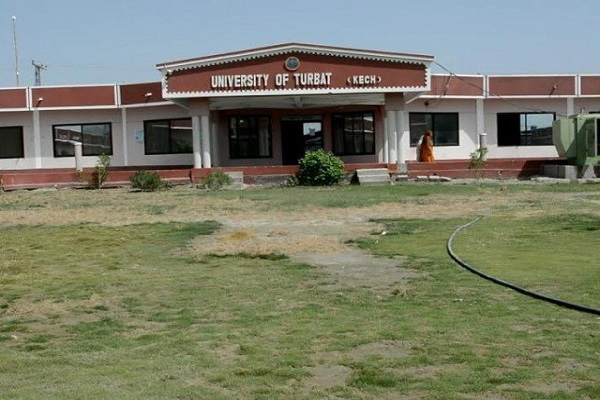 Sports
Popular sports include:
Cricket 

Hokey

Football

Horse Riding

Shooting
Economy 
Turbat is destined to play a vital role in Pakistan's economy because of the China-Pakistan Economic Corridor (CPEC).
Industry
The overall zone comprises of some small industrial units, mills, and cottage industries.
Agriculture
The area and weather are favorable for date cultivation. More than 300 different varieties of dates are said to be cultivated here. The city is a marketplace and has a dates processing factory for dates grown in the surrounding area.
Other crops include Jowar (sorghum), barley, wheat, and rice. Animal husbandry is essential, and villagers raise livestock for domestic, farming, and commercial purposes.
Tourism
The best time for tourists to visit here is from January to April and from July to December when the temperature is relatively mild with less rainfall. In Turbat, the highest average temperature is 41°C in May, and the lowest in January is 23°C.
Tourists' attractions include:
Miri Kalat

Kech River

Palace of the Nawab of Makran

The Nazim's Mosque

The Government's Farm

Fort of Punno

Absor

Apdrok River

Mirani Dam

Dasht Sangai

Askani Bazar

Kech Kaur 

Koh-e-Imam Gwarm lake

Pakistan and Iran Border
Turbat Languages
Natives can speak and understand:
Balochi

Pashtun

Brahui

Urdu
Travel 
Turbat can be reached by road. Because of CPEC, network roads and motorways have been established in the region. Motorway M-8 connects Turbat with the rest of the country. Many transport services are operating throughout Pakistan to embark and disembark passengers at the main bus terminal.
Turbat International Airport (TUK) is located 5 km south of the city, which is also the second-largest airport in Balochistan.
Turbat Postal Code and Area Code
Postal Code: 92600
Area Code: 861