| Title | Description |
| --- | --- |
| Information | |
| Founder: | Khadim Hussain Rizvi |
| Founded: | 1st August 2015 |
| Ideology: | Islamism |
| Political Position: | Far-right |
| Religion: | Sunni Islam |
| Famous For: | Doing Protest |
| Organization: | Barelvi |
| General Election 2018: | Won 2 seats from Karachi |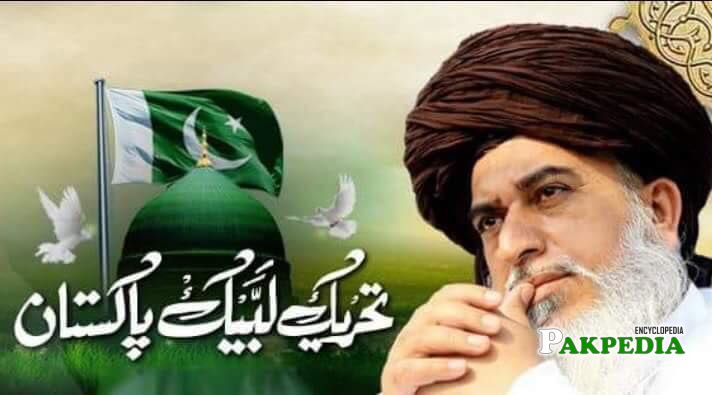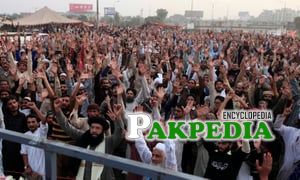 History
Tehreek-e-Labbaik Pakistan which is also known as TLP is a political party based on the ideology of Islamism which emphasizes Sunni Islam religion. It was founded on 1st August 2015 by a well-known Islamic Scholar Allama Khadim Hussain Rizvi. This political party is known for the fuss/protest in the country and sometimes worldwide too against any change in the blasphemy law of Pakistan. According to this party, Blasphemy is a major sin which should never be forgiven. Most of its members belong to the Barelvi school of thought. Barelvis are the majority in the country.
Founder of TLP
It's founder Allama Khadim Hussain Rizvi is an Islamic scholar. He used to deliver sermons at Pir Makki Masjid, near  Data Darbar Lahore. When Ghazi Mumtaz Hussain Qadri Shaheed killed Salman Taseer (The governor of Punjab who termed 295C as black law) with 27 bullets, Allama Sahib showed open support for Mumtaz Qadri. It annoyed the government of Mian Nawaz Sharif and resulted in his job being terminated, confiscating all benefits of a long service with Aukaf department. Allama Sahib happily accepted this punishment for speaking his mind out and refused later attempts of government to pay his dues and job offer for his son. His resolve to side with Mumtaz Qadri grew only stronger. 
Mission
Pakistan Tehreek-e-Labaik was founded with the mission to give a sentence to all the wrongdoers who do the sin of a blasphemy. The banners which they hold during the Election Campaign are usually seen with the posters of the people who god hanged for this blasphemy. They demand that Sharia law should be established as the standard law of Pakistan through a gradual legal and political process.
Khatm-e-Nabuwat Bill Controversy
In 2017 a Khatm-e-Nabuwat bill was passed by the National Assembly where some amendments were done regarding the kHatm-e-Nabuwat for which Khadim Hussain Rizvi along with his party members did Faizabad protest where they also lost their few members. The main objective of this protest was the resignation of  Raja Zafar Ullah who did these amendments and they also got succeeded in it. During the fuss, all the traffics were blocked and everyone faced many issues.
General Elections 2018
TLP political party contested their first ever General Elections 2018 and emerges as the third largest party. From Karachi, they succeeded to win 2 seats including seat PS-107 (Lyari) and PS-115 (Baldia Town). Throughout their General Elections Campaign, they focused on the Khatm-e-Nabuwat. A number of members of TLP contested the Elections.
Protest against Asia Bibi
All the supporters of PakistanTehreek-e-Labaik have come on the streets after the court rescued Asia Bibi ( a Christian woman who was in the jail from 9 years in allegation of blasphemy) yesterday on 31st October 2018. They are doing fuss in different cities of Pakistan including Lahore, Faisalabad, Karachi, Peshawar and Islamabad and have blocked all the roads. Network service has also been suspended for safety issues. They are doing all the fuss against the orders of the court which is totally illegal.