Jamiat Ulema e Islam (F) is a Deobandi Sunni Pakistan based political party. In 1945 this party was established as 'Jamiat Ulema-e-Islam' due to factional division in 1988. The F in party name stands for its leader name Fazal-ur-Rehman. It is wholly based in Baluchistan's northern regions and southern KPK.
Sami-ul-Haq leads JUI-S with regional importance in KPK, but it has no representation at the national level. The party's division into two sections happened due to opinion differences over Zia-ul-Haq's policy of jihadists outfits in the Afghan War in the 1980s.
Its other faction, JUI-N, also has no representation at the national level. This article carries every detail about the party, including Jamiat Ulema e Islam (F) History.
| Title | Description |
| --- | --- |
| Information | |
| President: | Maulana Fazl-ur-Rehman |
| Founder: | Mufti Mahmud (founded JUI) |
| Founded: | Founded 1988 |
| Headquarters: | Karachi Pakistan |
| Leader: | Maulana Fazl-ur-Rehman |
| Preceded by : | Jamiat Ulema-e-Islam |
| Ideology : | Islamism, Clericalism, Social conservatism, Religious conservatism |
| Political Position : | Far-right |
| National Affiliation : | Muttahida Majlis-e-Amal |
| Colors : | Black & White |
| Senate : | 5 / 104 |
| National Assembly : | 13 / 342 |
| Punjab Assembly : | 1 / 371 |
| Pakhtunkhwa Assembly : | 16 / 124 |
| Balochistan Assembly : | 8 / 65 |
| Gilgit-Baltistan Assembly : | 1 / 33 |
| Election Symbol: | Book |
| Website: | https://juipak.org.pk/ |
| Reserved Seats Minority: | Aasiya Nasir |
| Last Past Party Head: | Past Party Heads |
| General Seats: | 9 |

Jamiat Ulema e Islam (F) History
Formation
The JUI is a follower of the Sunni-Deobandi school of thought. Deobandi resides in Baluchistan, Sindh, and KPK.  Its roots trace back to Deobandi, who founded JUH (Jamiat Ulema-e-Hind) in British India in 1919. The JUH was in favor of a separate state for Indian Muslims.
Supporters of a separate homeland parted their ways from JUH in 1945; to favor the All India Muslim League. This separate faction was named JUI (Jamiat Ulema-e-Islam).
United Jamiat Ulema-e-Islam
President of the party Shabeer Ahmed parted ways from the party to set up MJUI (Markazi Jamiat Ulema-e-Islam) that played a leading role in the passing of 1949 Resolution's Objectives that formed Islamic Foundations of Pakistan's future constitutions.
Maulana Mufti Mehmood took control of JUI and made it politically active. Mehmood led his party against the modernization policies of Ayub Khan. The party participated in elections of 1970 along with J.I. (Jamaat-e-Islami) and JUP (Jamiat Umela-e-Pakistan) and won 7-seats in Pakistan National Assembly & 9-seats in Provincial Assemblies.
The party became a partner in Baluchistan and NWFP provincial governments. Mufti Mehmood was sworn in as CM NWFP. Under his leadership, the local government set up a board to make all laws compatible with Islam. When Bhutto dismissed the Provincial Government of Baluchistan, Mufti resigned.
The division into JUI-S & JUI-F
JUI supported the policies of Gen Zia-ul-Haq during the 1980s, including his Soviet-Afghan War. Financial support and official patronage for madrassas in Zia's regime helped JUI build thousands of the madrassas, particularly in KPK, which played a crucial role in Taliban formation.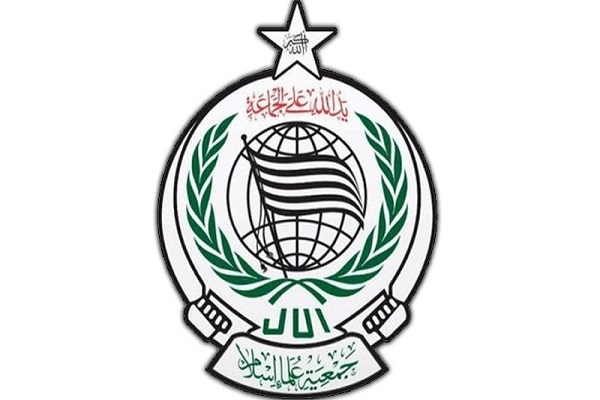 Simultaneously, Jamiat Ulema e Islam (F) lost trust in Zia because of a firm and increasing relations with Jamaat-e-Islami. For democracy, restoration joined a movement led by PPP. After Mufti Mehmood died in 1980, the party got divided into JUI-F and JUI-S, led by Molana Fazal-ur-Rehman Sami-ul-Haq, respectively. Haq supported Gen Zia and became a member of his parliament, 'Majlis-e-Shura.'
JUI-F Renamed JUI
In 2018 after the death of JUI-S Maulana Sami-ul-Haq's chief, his party's activities slowed down. This party failure led Fazal to appeal before ECP (Election Commission of Pakistan) to rename JUI-F as JUI in 2019.
Madrassas
With time JUI-S maintained its image that it is the most committed and dedicated party to enforce and implement Sharia in Pakistan than JUI-F. The influence of JUI-S is hugely restricted to some KPK districts, whereas JUI-F is dominant in Pashtun Regions of KPK and Baluchistan.
Madrassa Network
Both divisions of Jamaat-e-Islami hold a grand network of mosques and madrassas that give the principal basis of its political and religious activism. These two JUIs are running more than sixty-five percent of madrassas in-country, and almost Thirty-Thousand Afghan students from JUI's madrassas (both JUI-S and JUI-F) joined the Afghan Taliban Movement.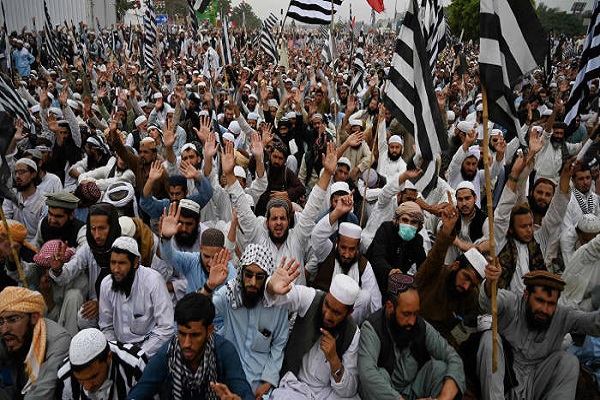 JUI leaders and workers are products of this madrassa system; JUI-F has controlled some members from educational backgrounds. The JUI seminaries originated the Taliban movement.
Sami-ul-Haq has served as leader of madrassa 'Dar-ul-Uloom Haqqani' in Sarai Akora, where Taliban leaders and commanders, including the supreme leader Muhammad Umar, graduated. As compared to JUI-S, which supports Militarism, the JUI-F doesn't support militant activities.
Peace deals
In 2004 2 National parliamentarians of JUI-F arranged a Shakai agreement with Pakistani Taliban leadership, and in Sep 2006, JUI-F negotiated a similar deal in KPK district North Waziristan. A lot of criticism was made on these deals for approving local militants' status as power brokers.
Fazal is reported to be involved in arranging negotiations between the military and Pakistani Taliban and U.S. and Afghan Taliban. JUI-F is more successful at the political level than JUI-S
2002 Elections
The JUI-F was the largest religious and political party in Muttahida Majlis-e-Amal (MMA), securing forty-one seats in N.A. and Twenty-Nine seats of forty-eight seats of MMA in KPK (old name NWFP) in 2002 elections. Resultantly, Fazal became Opposition Leader in 2004 and served at this post until 2007.
Corruption Charges Against JUI-F Member
The JUI-F was part of the PPP alliance but left Govt due to corruption charges against its member, I.T. minister of Federal-Cabinet. To support JUI-F PPP Govt designated JUI-F senator Maulana Sherani without formally training him in Islamic Jurisprudence as chairperson of Islamic Ideology Council in 2010.
Opposed Domestic Violence Bill
Sherani frequently spoke against the legislative efforts of the Govt, especially those that were related to females. He opposed the bill passed on domestic-violence and stated that it wasn't a significant problem in our country until groups supporting women's rights appeared and generated it. Such legislations obscure the formation of a 'True Islamic-State.'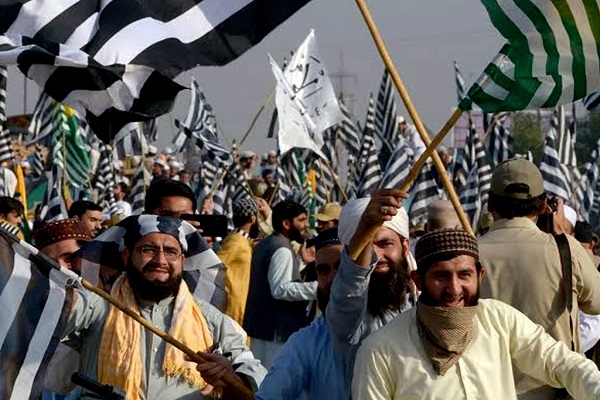 The opposition to U.S. Drone Strikes
Both JUI-F and JUI-S have often appeared together on the common-platform in opposition of the U.S. Drone Strikes in tribal areas considering it a violation of Pakistan's sovereignty.
For example, the U.S. raid on 2nd May 2011 in Abbottabad, which killed Usama Bin Laden, the JUI-S and JUI-F, attended a conference in Peshawar and condemned drone strikes. In 2008 another division of JUI-F occurred, resulting in 3rd faction called JUI-N (Nazrayatai).
Social Media Handles
https://twitter.com/juipakofficial
https://www.facebook.com/juipakofficial/