Punjabi cultural heritage is among the oldest cultures in the history of world dating from prehistoric times to modern times. The history, scope, density, and complexity of this culture are broad, and some significant fields of Punjabi culture are Philosophy, Punjabi cuisine, religion, poetry, literature, music, customs, architecture, history and values.
Some of the cities of province Punjab are more important to India's Sikh community. Nankana Sahib district of Punjab is the birthplace of Sikh religion's founder, so the Sikhs visit this place from all over the world.  Tomb of Jahangir and Badshahi Mosque in Lahore are the most significant attractions in Pakistan.
Data Sahib is also a very sacred location in Punjab, and most visitors come to visit this Darbar yearly. This article has all the information about Punjabi Culture, including Punjabi Culture History.
| Title | Description |
| --- | --- |
| Details | |
| In Urdu: | پنجابی ثقافت |
| Poet: | Baba Farid,12th-13th century.Bulleh Shah,17th-18th century |
| Sports: | Cricket,Gatka,Kabaddi,Hockey,Football |
| Area: | 205,344 km² |
| Festivals: | Maghi,Lohri,Basant Festival,Holi,Vaisakhi,Rakhri |
| Famous Singers: | Abrar-ul-Haq,Jawad Ahmad,Attaullah Khan Esakhelvi,Humera Arshad, |
| Sufi Poet: | Bulleh Shah |
| Dances: | Bhangra,luddi,sammi,Jhumar,Dhamal |
| Clothing: | Suthan,Kurta,Multani Shalwar Suit,Punjabi Phulkari Kurta,Punjabi Bandhani kurta,Pothohari Suit |
| Historical Places: | Shalimar Garden,Wazir khan Mosque,Tomb of Jhangir,Rohtas Fort,Lahore fort,Badshahi Mosque,Minar-e-PakistanTaxila Museum,Derawar Fort,Kallar Kahar,Katas Raj,khewara Salt Mines,Noor mahal |
| Sports: | Cricket,Kabaddi,Kabaddi World Cup,Hockey,Football. |
| Climate: | Hot weather (April to June) , Rainy season (July to September) , Cooler/ Foggy / mild weather (October to March) |
| Cities: | Faisalabad, Rawalpindi, Gujranwala, Sargodha, Multan, Sialkot, Bahawalpur, Gujrat, Sheikhupura, Jhelum and Sahiwal |
| Cuisine: | Butter Chicken, Sarson Ka Saag and Makki Ki Roti, Tandoori Chicken, Chole Bhature, Masala Channa, Dal Makhani, Machchli Amritsari, Dhaba Dal |
| Area: | 205,344 km2 (79,284 sq mi) |

Punjabi Culture History
Historically, the region of Punjab was part of the 'Sindu Sapta' a word meaning Seven rivers but, with time, Southern Sindh was converted into a small province, and province Punjab had become a broader and more developed area of the region. The Moghuls proposed the term Punjab in the seventeenth century A.D.
It is a mixture of the Persian terms 'panj-five' and 'aab-water and therefore the land of 'Five rivers.' These rivers flowing through Punjab province are the branches of River Indus, namely the Jhelum, Sutlej, Chenab, Sindhu and Ravi rivers.
In the Rigveda, the Vedism's holy text, the Punjab area is aligned with the historic 'Sapta Sindhu,' a land with seven rivers. In comparison, the later Greek people pointed to Punjab province as 'Pentapotamia' an inland area of five interlinked rivers. The British called Punjab 'Our Prussia.'
Geography
The Punjab area consists of 79,284 square miles and is the second-biggest province in Pakistan after Baluchistan and is situated on the northwest side of the Indian geological plate in Southern region of Asia. AJK surrounds the area to Northern-East, the Indian territories of Rajasthan and Punjab to east, the Sindh province to South, the Baluchistan province to the southwest,  the KPK to the West, and by the capital of Islamabad to the north.
The largest and capital city is Lahore, that was India's ancient capital during the Mughal period. Other big cities of province Punjab include Multan, Gujarat, Faisalabad, Sialkot, Sheikhupura, Gujranwala, Rawalpindi and Jhelum. Punjab is predominantly a fertile area along with the network of rivers, while the deserts of the Cholistan in the southern belt are bare land.
The landscape is among the most extensively irrigated area on planet earth and canals could be found in all the province. Temperature extremes are visible from the hot and dry South to the colder peaks of the north. The piedmont of the Himalayas is also located in the far north.
Punjabi Culture Cuisine
Punjab's complete cuisine can be non-vegetarian and vegetarian. The liberal use of refined butter spices and ghee is common in all Punjabi recipes, and Punjabi people are also fond of sugary-meat dishes. Much of the Punjabi meal is consumed with either roti or rice.
Some recipes which are exclusive to Punjab province are Paratha, Mah Di Dal, Sarron Da Saag, Makai ke rotti, and in urban areas Cholay, Biryani, Haleem, and some other spicy recipes are popular. Tea is served in beverages during all weathers, and as a tradition, most Punjabis present tea to guests.
They are very fond of Gulab-Jamans, Zarda, Jalebi, Kheer, Pakoray, Samosay etc. During the summer season, people enjoy Doodh-Soda, Lassi, Lemonade, and Aloo Bokharay Ka Sherbet etc. These cuisines have been world-wide cuisines with wide-scale representations:
Sarson Ka Saag with Makai Ke Rotti
Butter Chicken
Tandoori Chicken
Masala Chana
Cholay Bhature
Dhabba Dal
Machli Amritsari
Daal Makhani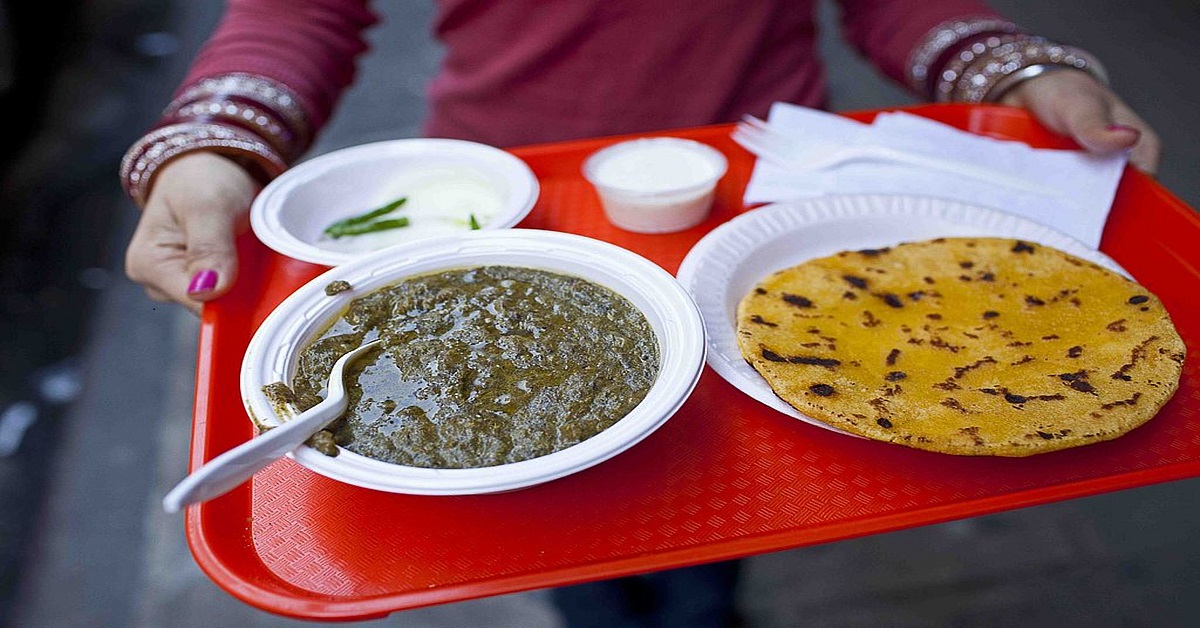 Poets
Bulleh Shah, one of Punjab's most renowned Sufi poets, was a great philosopher and philanthropist. His poetry portrays him as somebody offering a solution to the world's sociological issues as he went through them, explaining the turbulence that Punjab his motherland, was going through while also finding God.
His poetry also portrays his mystic spiritual journey via the 4 phases of Sufism: Shariyat (Path), Tariqat, Haqeeqat (Truth) and Ma'arfat (Union). A significant part of his attractiveness is the ease with which he has been capable of discussing the complex fundamental problems of society and life.
As a result, many people put his kafis to melodies, from modest street singers to legendary Sufi singers such as Pathanay Khan, Nusrat Fateh Ali, Waddali Brothers, Saein Zahoor and Abida Parveen from the qawwali remixes of  Asian artists from the U.K. to Pakistani rock group 'Junoon.'
Cultural Festival
There are various festivals celebrated by the people of Panjab, including several religious events such as Laila-Tul-Qadar Eid-Milaad-Un-Nabbi. Basant festival is celebrated in spring. Other festivals enjoyed in the province of Punjab include Kamak katae, Teej, Baisakhi, etc.
Traditional Dances
Bhangra
Bhangra is a form of traditional dance typical in Punjab. It includes basic dance steps, and you only have to lift your arms over shoulders and begin to move your body.
Luddi
Luddi also termed as a Punjabi style of dance, is performed by females of the family on various occasions.
Sammi
Sammi is evolved from Punjab's tribal groups. This style is famous in the sandal bar region of Punjab and is performed by the females of Sansi, Bazigar, Lobana, and Rai Tribes.
Jhoomar
Jhoomar or Jumar is the conventional Saraiki dance form. The term 'jhumar' originates from Jhoom/jhum, that means 'swaying.' It is the liveliest forms of dance and music that arose in the Baluchistan and Multan, which also thrived in the sandal bar regions of Pakistan's Punjab.
Dhamal
Dhamal is performed at Darghas and Sufi Shrines in Punjab and Sindh.
Punjabi Lifestyle
People living in Punjab have diverse casts, as some are Gujjar, Rajput, Syed, Araien, Sheikh. The town of Harappa was the primary location of the Indus civilization in Punjab.
Language
People of Punjab speak Punjabi dialect. Punjabi dialect has its roots in Sanskrit.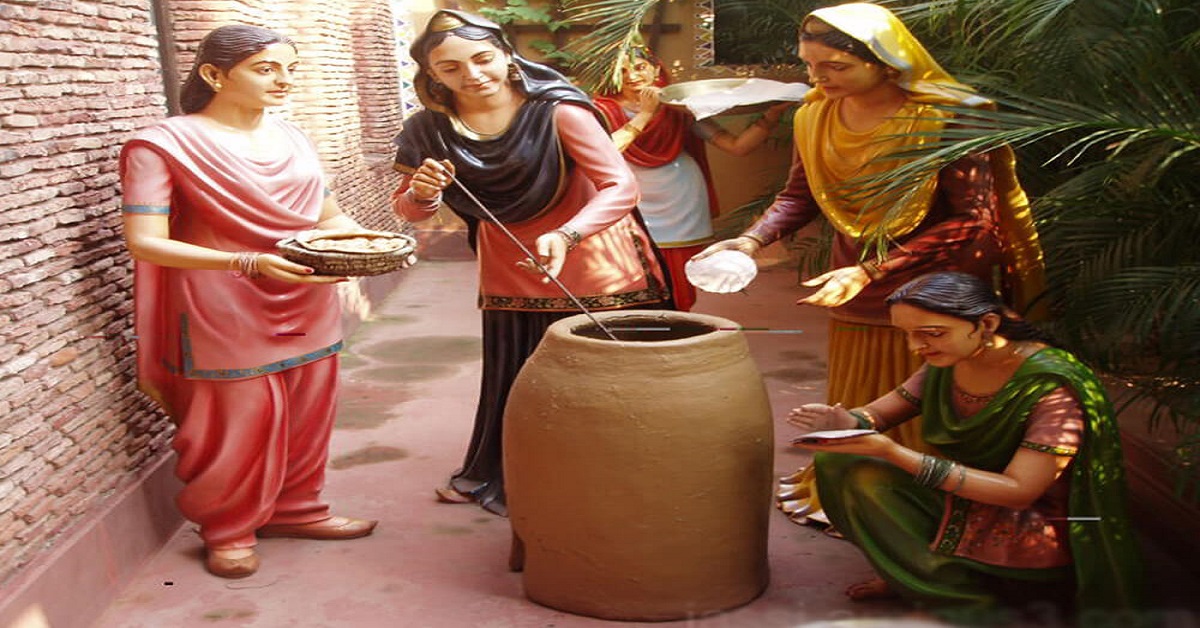 Punjabi Culture Dressing
Suthan
Punjabi suthan is a simple modification of svasthana, which may either be loose or tight to ankles.  It's also part of Punjabi Ghagra ensemble. Some variations include the combination of Choga and Suthane.
Kurta
It's the same as the current Punjabi kurta, having side slits and worn by Punjabi females as do males. The kurta is paired with a shalwar, tehmat, suthan, dhoti, lungi, jeans and Punjabi ghagra.
Multani Shalwaar Suit
The Multani shalwar also called as the 'ghairay waali' or 'Saraiki ghairay waali' shalwar, as it's wide across the waist, originated from the area of Multan. The design is the same as Sindhi kancha shalwar, as both are derived from the pantaloon shalwar worn in 'Iraq' and followed in these regions during the seventh century A.D.
Phulkari Kurta
Phulkari kurta is adorned with the Phulkari embroidery of the region of  Punjab.
Bandhani Kurta
Bandhani tie-dying is common in the Cholistan Desert of Punjab. The designs are being applied on kurtas.
Pothohari Suit
Another type of Punjabi suit is the wearing the shalwar, which comes from  Pothohar area of Punjab, and is recognized as 'Pothohari Shalwar.' The Pothohari salwar contains the width of older Punjabi Suthan and has few folds. The kameez is big, too. Traditionally, the headscarf is broad, identical to the chadar used in the plains of Punjab.
Sports
Punjabi inhabitants have a strong interest in games. They are fond of Wrestling and Kabaddi that is also common in other areas of Pakistan and is also played at the national level. Other games of the region include Khoo-Khoo, Gilli Danda, Pittho-Garam, Yassu Panju, Chuppan-Chupae, Ludo, Kanchy and Baraf-Pani.
A few more popular sports are boxing, cricket,  horse-racing, football and hockey. The National Cattle and Horse Shown in Lhr is the largest festival where livestock competitions, entertainment, and exhibitions, etc. are held.
Arts & Crafts
Punjab is the primary industrial sector in the economy of Pakistan, and every art enjoys a position of its own. The significant crafts developed in the rural areas and highlands of Punjab are pottery, basketry, which are known for their traditional and modern designs all around the world and are part of the best Punjabi designs.
Textile, bone work, hand-woven fabric with beautiful designs are embroidered in rural regions, and weavers create colourful clothes such as silk, cotton etc.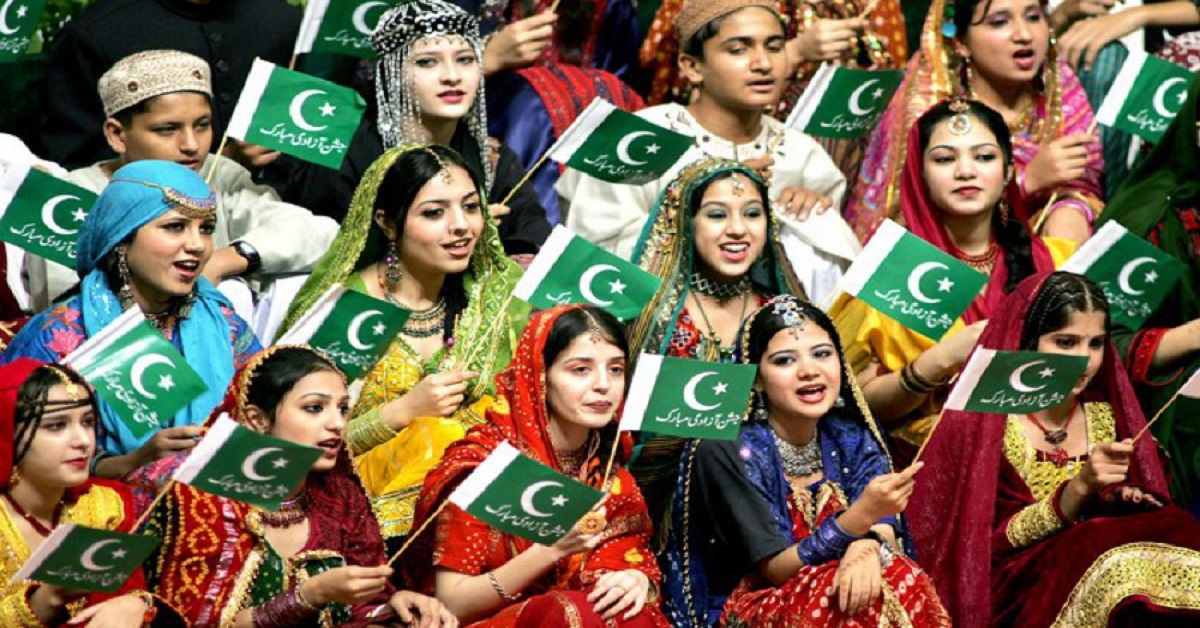 Birth and Funeral Rituals
The Punjabis welcome the newborn with immense pleasure. Grandmother or grandfather or an elder places honey with his index finger in the mouth of a kid named Ghutii. Sweets are sent to relatives and friends, and they bring presents for mother and child. Usually, on the seventh day, the head of the infant is shaved, and the Aqiqa ritual is performed. Also, goat and sheep are slaughtered.
At funerals after funeral prayer, it's customary to give lunch to individuals who come here for consolation.  Qul is held on 3rd after death, and the next Thursday the Holy Quran is read, accompanied by prayers for the dead, and after forty days the Chaliswan is held. Few families observe death anniversaries annually.
Weddings
Weddings in Punjab are centred on rituals and are performed with a real demonstration of Punjabi culture accompanied by a variety of pre-wedding practices and traditions (mayun, dholki, ubtan etc.). These weddings are quite loud, lively, full of music, fancy clothes, colours, dance, and food.