[vc_row content_placement="top"][vc_column][vc_column_text]   
Junaid Jamshed is an Honorable Pakistani television artist who inspires everyone by switching his music career and became a preacher of Islam. He received colossal popularity all his career and enjoyed every bit of his success. He died in a plane crash in 2016, yet people remember him on every momentous occasion. One of his Sons has followed his footsteps by reciting Naats. This article has all the information about Junaid, including Junaid Jamshed Biography and Junaid Jamshed Family.[vc_column_text]
| Title | Description |
| --- | --- |
| Personal | |
| Other Name: | J. (Jey dot) |
| In Urdu: | جنید جمشید |
| Alma Mater: | University of Engineering and Technology |
| Years Active: | 1987-2016 |
| Born | |
| Family | |
| Died | |
| Cause of Death : | Airplane Crash |
| Professional Work | |
[/vc_column_text][vc_row el_class="subHeading"][vc_column][vc_custom_heading text="" el_id=""][vc_row_inner][vc_column_inner][vc_column_text]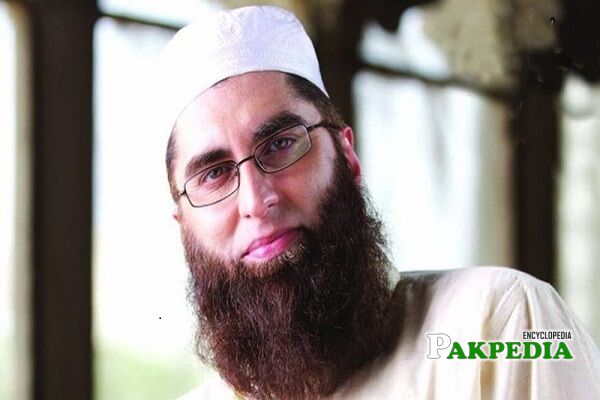 [/vc_column_text][vc_column_text]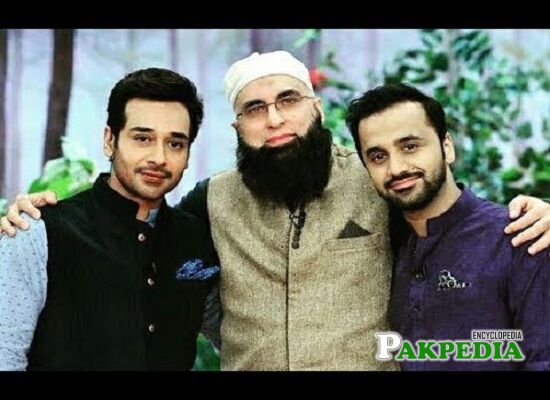 [/vc_column_text][vc_column_text]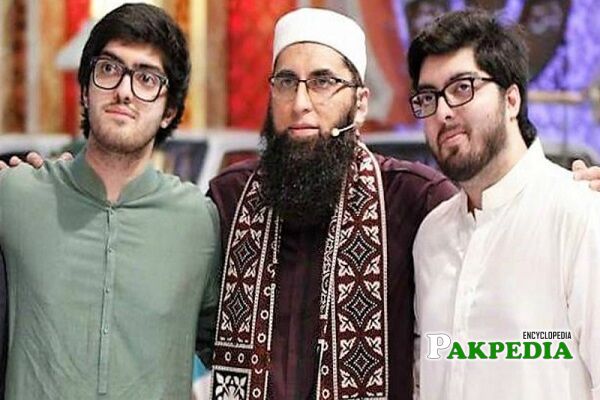 [/vc_column_text][vc_column_text]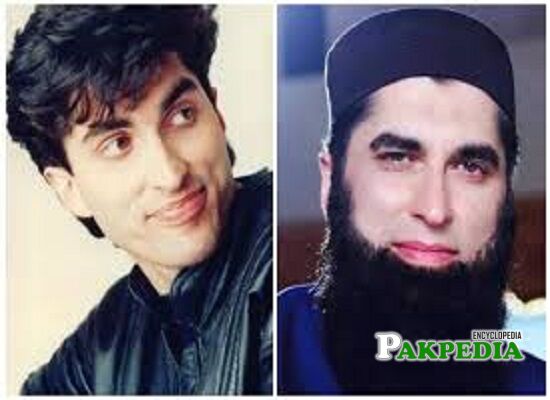 [/vc_column_text][vc_column_text]   
Junaid Jamshed is an Honorable Pakistani television artist who inspires everyone by switching his music career and became a preacher of Islam. He received colossal popularity all his career and enjoyed every bit of his success. He died in a plane crash in 2016, yet people remember him on every momentous occasion. One of his Sons has followed his footsteps by reciting Naats. This article has all the information about Junaid, including Junaid Jamshed Biography and Junaid Jamshed Family.[/vc_column_text][vc_row el_class="subHeading"][vc_column][vc_custom_heading text=" Junaid Jamshed Biography" el_id="-Junaid-Jamshed-Biography"][vc_row_inner][vc_column_inner][vc_column_text]Junaid is a highly respectable and legendary figure who gained immense popularity after serving as a notable singer for many years. He worked as a leading pop singer who has tasted the peak of success in his career. Though his decision to switching his career left everyone shocked, Junaid functioned as a Naat Khuwan, Fashion designer, Brand Ambassador, and Preacher of Islam for many years, but unfortunately, life couldn't give him enough chance, and he tragically died in a plane crash in 2014 leaving everyone devasted. Despite several years people still remember him. The 90s kids grew up by listening to his pop song 'Dil Dil Pakistan' that gained worldwide popularity. The respect that he earned throughout his life is worth appreciating.[/vc_column_text][vc_row el_class="subHeading"][vc_column][vc_custom_heading text=" Junaid date of birth" el_id="-Junaid-date-of-birth"][vc_row_inner][vc_column_inner][vc_column_text]
He was born on 3rd September 1964 in Karachi.
[/vc_column_text][/vc_column_inner][/vc_row_inner][vc_row el_class="subHeading"][vc_column][vc_custom_heading text=" Education of Junaid" el_id="-Education-of-Junaid"][vc_row_inner][vc_column_inner][vc_column_text]
He did his graduation from Saudi Arabia Yanbu' al Bahr High School. He had a dream of becoming a fighter pilot that couldn't fulfill because of his weak eyesight. Later, he returned to Pakistan and took admission to the University of Engineering and Technology from where he did his Engineering. Then after completing his education, Junaid joined the Showbiz industry.
[/vc_column_text][/vc_column_inner][/vc_row_inner][vc_row el_class="subHeading"][vc_column][vc_custom_heading text=" Junaid Jamshed Family" el_id="-Junaid-Jamshed-Family"][vc_row_inner][vc_column_inner][vc_column_text]
He was born to an educated and conventional family. His father, Jamshed Akbar Khan, worked as a Captian at Air force while his mother was Nawab's granddaughter. One of his maternal uncles, Sahibzada Jahangir, is a businessman by professional and is likewise attached to Pakistan Tehreek-e-Insaf as a founding candidate. One of his cousins, Aly Khan, is a notable Pakistani television star who has also worked in Bollywood. His Aunt Fauzia Kasuri is serving as a Pakistani politician. He married twice and blessed with 3 Sons and1 daughter. One of his wives was also on the plane when it crashed.
Career
Initial Career
A young boy who completed his engineering from Lahore went to the music side and joined Vital Band which was originated by Rohail Hayaat in 1986. With time the band got immense popularity with the songs that Junaid Jamshed used to sing. The band performed various Concerts in different parts of the country and got recognition overtime. One day, while performing, they got noticed by Rana Kanwal, who gave this band a new assignment, and Junaid and Band members moved Islamabad. They started working on their first album
[/vc_column_text][/vc_column_inner][/vc_row_inner][vc_row el_class="subHeading"][vc_column][vc_custom_heading text=" Albums" el_id="-Albums"][vc_row_inner][vc_column_inner][vc_column_text]
Their first Album 'Vital Sings 1' became a huge hit. Their debut singles 'Dil Dil Pakistan' that received overnight hype on aired 14th August 1947 mesmerized everyone. This song is still being played at important occasions and is still on the lips of every Pakistani. Though Jamshed wanted to join Air Force, that's why he wasn't delighted with his music career. However, he got convinced by other team members, and agreed to continue music as a profession. Their first album broke all the records, and they approached by many international companies.
In 1991 the band released their second Album 'Vital Signs 2' that didn't receive the same response as of the first album. Later the band went to releasing more Albums. In 1995 the fourth album proved to be their last as the band split their ways, and Junaid Jamshaid started his Solo Career afterward. The band separated because of various issues among the Band members that made them break the Band.
[/vc_column_text][/vc_column_inner][/vc_row_inner][vc_row el_class="subHeading"][vc_column][vc_custom_heading text=" Solo Career" el_id="-Solo-Career"][vc_row_inner][vc_column_inner][vc_column_text]
His Solo career made him more acknowledged worldwide, and he listed as one of the pre-eminent singers of Pakistan. He released his first Solo Album 'Junaid of Vital Signs ' in 1994. However later the name changed to 'Tumhara Aur Mera Naam.' He originated many Albums afterward that turned out to be a massive hit. Junaid wrote the songs from his Albums. In 2003 his song 'Dil Dil Pakistan' ranked in the Top 10 popular Songs worldwide.
[/vc_column_text][/vc_column_inner][/vc_row_inner][vc_row el_class="subHeading"][vc_column][vc_custom_heading text=" Downfall" el_id="-Downfall"][vc_row_inner][vc_column_inner][vc_column_text]
After having a huge success, Jamshed had to face an extreme downfall in his career when his Albums started gaining a negative response. His last two albums failed to impress the audience. The start of 2000 turned out an extreme downfall for his career that he had to vanish away from Media attention. He became jobless and faced acute financial issues. In his difficult times, Shoaib Mansoor helped him by giving him a role in a television show 'Gulls and Guys.' He also tried to continue his career as an engineer by applying to different companies.
He started escaping from the media's attention, which began following him everywhere he ago. It stated that Jamshed started offering prayers 5 times a day. He officially distanced himself from music and planned to do something else. His decision to quitting Music profession affected many people who loved to listen to his songs. A renowned Director, Shoaib Mansoor, offered him a role in his film 'Khuda Ke Liye' that he turned down later, and the role went to Shaan Shahid. It is said that the life of Junaid Jamshed inspired the film's main lead role.
[/vc_column_text][/vc_column_inner][/vc_row_inner][vc_row el_class="subHeading"][vc_column][vc_custom_heading text=" As a Fashion Designer" el_id="-As-a-Fashion-Designer"][vc_row_inner][vc_column_inner][vc_column_text]
After announcing his decision to quit Music, he became a fashion designer and launched his clothing brand 'J.' along with one of his friends. Many people are still using his clothes. The brand comprises only Male Kurta Shalwars.
[/vc_column_text][/vc_column_inner][/vc_row_inner][vc_row el_class="subHeading"][vc_column][vc_custom_heading text=" Junaid Jamshed Transformation" el_id="-Junaid-Jamshed-Transformation"][vc_row_inner][vc_column_inner][vc_column_text]A legendary singer who reached the height of success with his songs and Albums took the most significant decision of his life and turned down his music profession after entirely devoting himself to Allah. He became a preacher of Islam and recited many Naats. His transformation made him more popular, and people started taking him as an inspiration. His meeting with Scholar Maulana Tariq Jamil changed him many ways. He said goodbye to music forever and started reciting Naats on television. his Naat 'Illahi Teri Chaukat pai' is one of the highly famous Naats of all time.[/vc_column_text][vc_row el_class="subHeading"][vc_column][vc_custom_heading text=" Junaid Jamshed Death" el_id="-Junaid-Jamshed-Death"][vc_row_inner][vc_column_inner][vc_column_text]One fine evening on 7th December 2016 on returning from Chitral, where he went for Tableegi Jamaat, his plane crashed near Khyber Pakhtunkhawa. All the members on the plane, along with one of his wife died at the spot. His death gave a massive shock to everyone. On 15th December, he buried in Karachi while the Namaz e Jnaza held by maulana Tariq Jamil. Despite several years, his absence is dearly missed by his companions and well-wishers. In 2018 he awarded 'Sitara I Imtiaz.'[/vc_column_text][vc_row el_class="subHeading"][vc_column][vc_custom_heading text=" Junaid Jamshed Songs" el_id="-Junaid-Jamshed-Songs"][vc_row_inner][vc_column_inner][vc_column_text][/vc_column_text][vc_row el_class="subHeading"][vc_column][vc_custom_heading text=" List of Albums" el_id="-List-of-Albums"][vc_row_inner][vc_column_inner][vc_column_text]
Vital Sign 1
Vital Sign 2
Hum Tum
Aetabar
Tumhara Aur Mera Naam (Solo)
Us Rah Par (Solo)
The Best of Junaid Jamshed (Solo)
Dil Ki Baat
[/vc_column_text][/vc_column_inner][/vc_row_inner][vc_row el_class="subHeading"][vc_column][vc_custom_heading text=" List of Naat" el_id="-List-of-Naat"][vc_row_inner][vc_column_inner][vc_column_text]
Jalwa e Janan
Mahboob e Yazdaan
Illahi Teri Chaukhat Pai
Mera Dil Badal Dai
Noor ul Huda
Rabi Zidni Ilma
Yaad e Haram
[/vc_column_text][vc_row el_class="subHeading"][vc_column][vc_custom_heading text=" Social Media Handles" el_id="-Social-Media-Handles"][vc_row_inner][vc_column_inner][vc_column_text]
https://www.facebook.com/j.junaidjamshed/
[/vc_column_text]