The Bank of Punjab is a Lahore-based Pakistani bank and is serving Pakistan and operates as an Intl bank. It was founded in 1989 per the 1989 Act of Bank of Punjab and got the retail bank's status in 1994. Tajammul Hussein launched this bank, and it is now functioning as a commercial bank having a network of five-hundred and eighty-seven branches in Pakistan.
It facilitates its customers via an extensive range of banking services such as remittances, deposits in the local-currency, & advances to agriculture, industry, and trade. Zafar Masood is heading the bank; Zafar joined BOP as CEO & President on 16th April 2020. The article contains every detail about the bank, including The Bank of Punjab History.
| Title | Description |
| --- | --- |
| Details | |
| Type: | Public |
| Name: | The Bank of Punjab |
| In Urdu: | بینک آف پنجاب |
| Awards: | In recognition of the Bank's contribution to the development and growth of the agricultural sector. |
| Industry: | Banking, Insurance |
| | |
| Founded: | 1989 Lahore Pakistan |
| Founded by: | Tajammal Hussain |
| Headquarter: | Lahore Pakistan |
| Branches: | 344 |
| Key People: | Naeem-ud-din Khan, President Khalid Timizey, Deputy CEO Moghis Bokhari, Head HR Shahid W. Mahmood, Group Head Retail Banking Abdul Razaq, Chief Risk Officer Salman Kabani, |
| Product: | Financial Services |
| Revenue: | PKR 17,752 Million (2009) |
| Operating income: | PKR 6,616 Million (2009) |
| A number of employees: | 6092 |
| Address: | BOP Tower, 10-B, Block E-II, Main Boulevard Gulberg III Lahore |
| UAN: | 111-200-100 |
| Tel : | +92 42 35783700 10 |
| Fax : | +92 42 35783713 +92 42 35783975 |
| E-mail: | [email protected] |
| Company Profile | |
| Location: | Lahore Punjab Pakistan |

The Bank of Punjab History
The Bank of Punjab was originated in 1989 in Lahore, and since then, it released its various branches across the country. It was founded by Tajammal Hussain and had more than 300 branches. In 1994 the bank was given the status of the scheduled bank. The bank offers numerous facilities, including Local currency deposits, Agriculture, Industry, and trade.
Vision
To provide excellent service to become a customer/client-focused bank. 
Mission
To meet investors'/stakeholders' expectations by strengthening Punjab Government's relationship and delivering an entire range of smart and professional solutions focusing on program-driven products & services in middle-tier commercial markets and agriculture services via a skilled and motivated team.
Core Values
Following core values are celebrated in BOP:
Prioritizes the Customers
Customers are the priority of the Bank of Punjab.
CSR (Corporate Social-Responsibility)
The bank focuses on enriching the lives of individuals where the bank operates. 
Profitability 
For stakeholder's prosperity, that allows the bank to improve, succeed, and invest continuously.
Excellence
In every action, the bank performs.
Reward & Recognition
To encourage high-performing, talented and dedicated employees.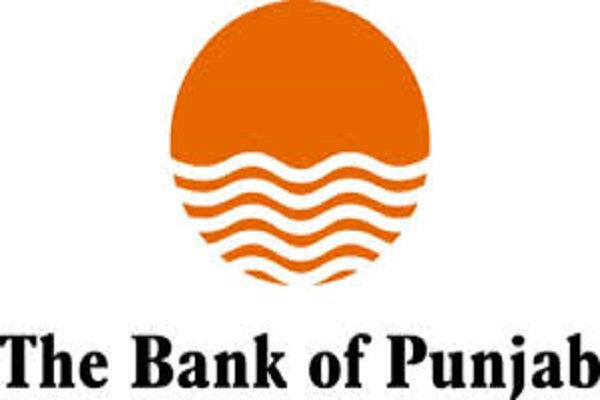 Respect
The bank encourages respectful behavior for staff and customers.
Integrity
Integrity is followed in all bank operations and dealings.
The Bank of Punjab Board of Directors
Mr. Zafar Masood-CEO and President

Mr. Mohammad Abdullah-Director

Mr. Mohammad Jahanzaib-Director

Khawaja Farooq-Director

Dr. Mohammad Amjad-Director

Mr. Saeed Anwar-Director

Mr. Kamran Hafeez-Board Secretary

Syed Ghazanfar Abbas-Director
Management
Mr. Zafar Masood-CEO & President

Mr. Fareed Ahmad-Group Chief Corporate & Investment-Banking

Mr. Zahid Mustafa-Group Digital Banking & Chief Consumer

Mr. Nadeem Amir-Chief Financial Officer

Mr. Ijaz-ur-Rehman-Group Head Operations

6.Mr. Khawar Shahid-Group Head Treasury & FI

Mr. Asif Riaz-Group Head Retail & Priority Sector Lending

Ms. Alia Zafar-Group Head HR

Mr. Arsalan Muhammad-Chief Risk Officer

Sahibzada Rafat-Group Head SAM

Mr. Imtiaz Ahmed-Chief Information Officer

Mr. Waqas Mehmood-Chief Compliance Officer

Mr. Samih-Chief Staff & Strategy

Mr. Asadullah Khan-Chief Internal Auditor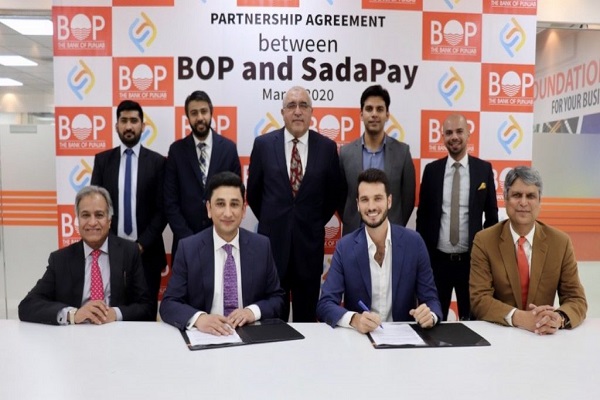 Bank Status
NTN Number: 

The Bank's NTN Number is 0800543-5

Registration Number: 

The bank's registration number is 0020565.

Date of the License Issued: 

State Bank of Pakistan issued

 

a license to the Bank of Punjab on 19th September 1994.
Legal Advisors
Saleem Baig and Associates, Sixteen, Third Floor, Imtiaz-Plaza, The Mall, Lahore
Auditors
EY Ford Rhodes, Chartered-Accountants
Bank Timings
Monday to Thursday-09:00 AM to 05:00 PM

Friday-09:00 AM to 05:00 PM (With Lunch/Prayer Break from 1 PM-2:30 PM)

Saturday-09:30 AM to 01:30 PM
The Bank of Punjab Services
Studies Abroad
The bank could transfer foreign-exchange to foreign educational institutes on behalf of Pakistani students who want to pursue their education in recognized and accredited universities/institutes more than US$ Seventy-Thousand. 
Medical Treatment in Foreign Countries
The bank could transfer foreign exchange more than US$ Fifty-Thousand or equivalent in some other foreign currencies for medical treatment of Pakistani residents.
Trade Services
This service assists customers in managing those issues and resolving other problems linked with International transactions.
Lockers
Bank provides locker facilities in its many branches, including Cantt, Attock, Arifwala, Abbottabad, Bhakar, Darya Khan, Chiniot, Chakwal, and many other branches.
Utility Bills
The bank facilitates community members to pay their telephone, gas, water, and electricity bills at any Pakistan BOP branch. Bills can be paid from 9 AM to 5 PM except for Friday break. Customers can also pay bills by dropping their cheque and bill and then collect the bill receipt in the evening. It would save time and the hustle of standing in long queues. 
Awards
1- Excellence Award 
The Central-Board of Revenue awarded the 'Excellence Award' to the BOP to recognize its contribution towards Govt exchequer. 
2- 3rd Kissan-Time Award
For its services in the agricultural department's growth and development, BOP received 'Best Bank Crop-Insurance,' and 'Top-Bank for Agricultural Loans' under third Kissan-Time Awards 2006.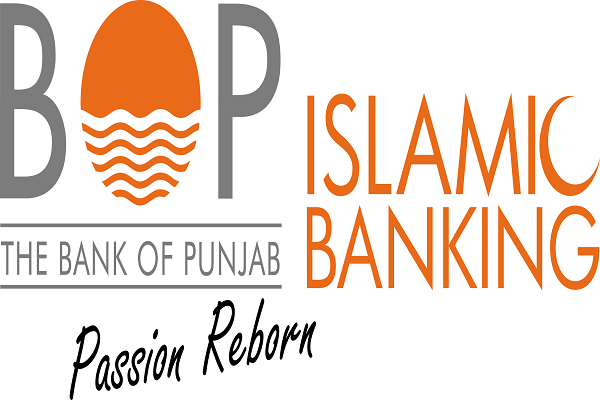 3- Achievement Award
The LCCI (Lahore Chamber of Commerce and Industry) awarded BOP '2006 LCCI Achievement-Award.' 
4- Sixteenth Bolan Excellence-Award
The BOP received the 'Best Bank Award' under the fifteenth Bolan Excellence-Awards in 2006. 
5- Best Corporate-Report Award
The BOP won the fifth position in 2005 for its best corporate-report for the financial sector judged by the Pakistan Institute of Cost & Management Accountants and Pakistan's Institute of CA (Chartered Accountants).
Contact Information
Address: Bank of Punjab Tower, 10-B, Block E-2, Main Boulevard Gulberg-3 Lahore
Telephone Number: 042-35783713
UAN: 111-200-100
E-mail: [email protected]
Social Media Handles
https://www.facebook.com/bankofpunjab/