PayPal is a U.S company that provides people around the world with an online payment system. It allows users to pay, accept payments and send money online. The company charges a fee for the offered services such as password memory and 1-click transaction.
PayPal is among the fastest and most secure ways to receive and send money online. It offers its services in two-hundred and two markets and has two-hundred and eighty-six million registered, active accounts. The person with a PayPal account could receive, send and keep funds in twenty-five currencies worldwide. This article contains all the information, including Paypal Pakistan History.
| Title | Description |
| --- | --- |
| Details | |
| Product: | Credit cards, payment systems |
| Verified PayPal Accounts in Pakistan: | Verified Account price = PKR.3000 / Per Account (We required 3 days to verify and deliver your account) |
| Name: | Paypal Pakistan |
| In Urdu: | پاکستان میں پے پل |
| Available in : | Multilingual |
| Traded as: | NASDAQ: PYPL NASDAQ-100 Component S&P 100 Component S&P 500 Component |
| Predecessor(s): | Confinity |
| Area served: | Worldwide |
| Written in: | C++, JavaScript (as Node.js), Python |
| Native client(s) on : | Android iOS Windows |
| | |
| Users: | Increase 188 million (2016) |
| Registration: | Yes |
| Advertising: | Yes |
| Subsidiaries: | Braintree Paydiant Venmo PayPal Credit Xoom Corporation |
| Parent : | eBay (2002–2014) |
| Employees: | 18,100 (2016) |
| Industry: | Financial services |
| Company Profile | |
| Location: | Pakistan |

PayPal History
PayPal was formed as Confinity in Dec 1998. Confinity got merged with X.com in March 2000. Elon Musk established X.com, which was later renamed PayPal in 2001. Users could use their PayPal accounts on their mobile. The PayPal application is compatible with both IOS & Android.
PayPal Pakistan History
This America-based company stayed in the spotlight in 2019 in Pakistan. PayPal rejected the request of the Government of Pakistan to launch its operations in Pakistan. Pakistan is the world's 4th biggest freelance community.
According to Payoneer's estimate, Pakistan's freelance community is bringing around one billion dollars to Pakistan from other means. According to a report, Pakistan has about two lac freelancers and more than seven-thousand registered small & medium. By looking at these numbers, it is evident that a large number of people would use PayPal services.
PayPal Pakistan Login Details
One should have a registered/licensed US firm in his/her name.
For the US company, one should have an EIN Number/Tax Id
For verification of a PayPal account, one must have the bank account of the business category
For free-of-cost usage of 2nd Line, Google Voice, and other services, US phone numbers must be acquired.
For verification of the PayPal account, one must have a US email address for his/her firm.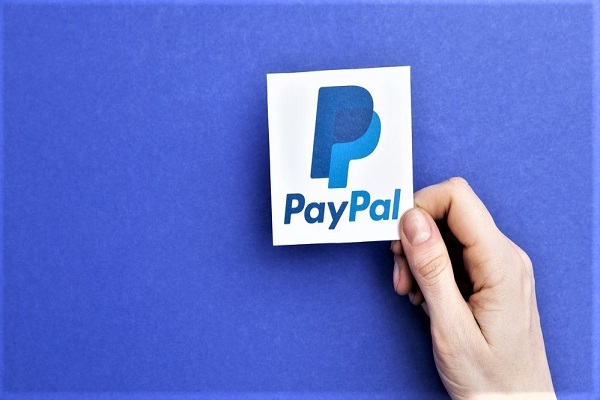 Procedure to Fulfill the Requirements
There are a number of online websites providing the services to Pakistan-based individuals to activate their PayPal account, and the applicants could also avail 'Ejad Plus' service designed particularly for Pakistan-based individuals to acquire a US firm bank account and EIN number without moving to the US. Ejad Plus handles all legalities and paperwork to ease the process for applicants.
Services Offered by Ejad Plus
Ejad Plus provides everything needed to open a PayPal account, including:
Formation of the company/firm in the US
Business bank account
Company EIN/Tax ID
US phone number
US mailing ID
PayPal Benefits
PayPal is a quick and easy way to transfer and receive cash and buy products online. There are many benefits of using PayPal, and some of them are provided below:
Speed
PayPal enables its clients to instantly transfer money, and the members could transfer cash from their PayPal accounts to the bank accounts within twenty-four hours.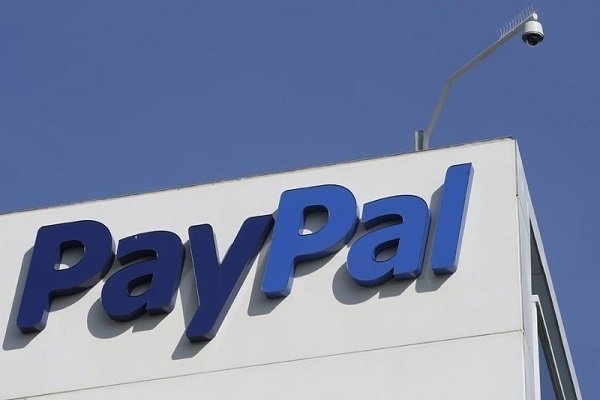 Flexibility
It equips sellers to take payments from the buyers easily and quickly.
Affordability
The transaction pay of PayPal is affordable and low for several people. The charges to use it are thirty cents/transaction, plus three percent of the total value of the transaction.
Privacy of Accounts
PayPal provides protection to its users, and in contrast to its competitors, it offers more protection to its users.
Online Acceptance
Many e-commerce websites use PayPal to make payments to enable PayPal members to shop on their websites easily.
Record Keeping
The members could easily keep a record of their transactions.
Safest Buying
The members of PayPal provide guarantees to sellers and buyers. They deal with disputed transactions efficiently so their clients would not worry in case of any mishandled transactions.
Need of PayPal in Pakistan
In Pakistan freelance and E-commerce market has immense potential. Smaller firms in cities such as Faisalabad and Sialkot have the capability to establish their online brands and internationally sell their goods. All foreign customers trust and prefer PayPal.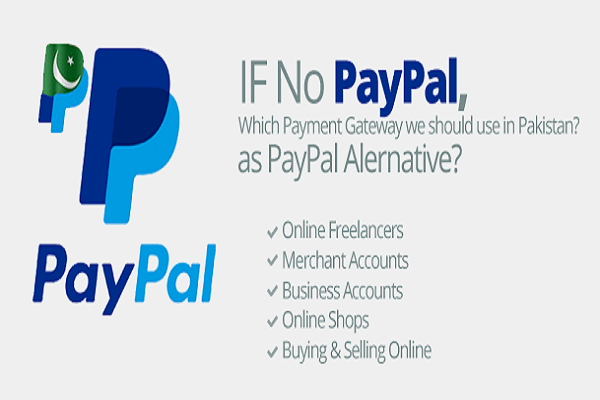 With PayPal as a payment platform, users can boost sales of their e-commerce websites by more than fifty %. Trust and confidence are among the most critical elements in freelancing and e-commerce. With PayPal, because of the confidence aspect in PayPal, Pakistani people could have more businesses from international clients.
People who run their e-commerce webpages and get jobs from places like Upwork, Fiverr and use accounts of their friends and relatives who live overseas on an hourly basis. PayPal makes it easy for them to accept payments from overseas customers.
PayPal Services
Wallet
Secure Payment
Money Transfer
Mobile Payment
Receipt of Online Payment
Online Payment
Bill Payment
Mobile Banking
Money Transfer
Digital Money
Secure System of Payment
Credit Card
Online Banking
PayPal Pakistan Account Sign Up
Open PayPal site.
Select 'Sign-Up' for free.
Select a business or personal account depending on needs and click 'Next.'
The type E-mail address and choose a password to make the account secure.
Valid E-mail ID should be entered for account verification.
Enter all the required information to form a PayPal account.
The applicant should have an address of that country where services of PayPal are offered as it doesn't offer its services in Pakistan.
After proving all required information, the e-mail address should be confirmed, and in case of non-verification user wouldn't be able to get payment.
Xoom
Xoom is a service offered by PayPal, and it enables people to transfer funds electronically and facilitates clients to pay bills, reload cell phones and send money from Canada and the USA to one-hundred and thirty-one countries.
It is a cash transfer facility operated by PayPal that operates in Pakistan. When the government of Pakistan collected donations to build two dams in Oct 2018, they also used Xoom.
Social Media Handles
https://registration.paypal.com/