Zulfiqar Ali Vhutto
Benazir Bhutto
Asif Ali zardari
Bilawal Bhutto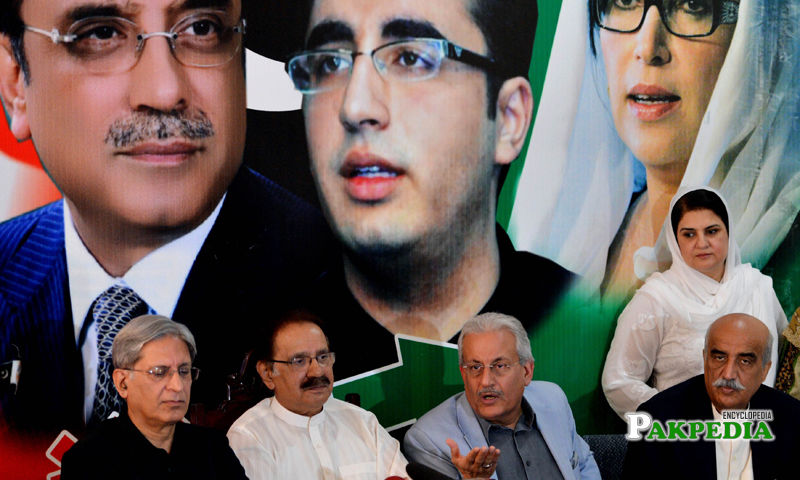 PPP
Founded
 Pakistan People's Party (PPP) was founded on November 30, 1967 by Zulfikar Ali Bhutto, who became its first chairman and later Prime Minister of Pakistan.
History
PPP is the largest political party of Pakistan. The party has been active in Pakistani politics since the separation of East Pakistan and later gained much popularity and support during the era of Zulfikar Ali Bhutto. The party won the 1971 elections on a socialist mandate of 'Roti, Kapra, Makan' ('bread, clothes, shelter').
Took Control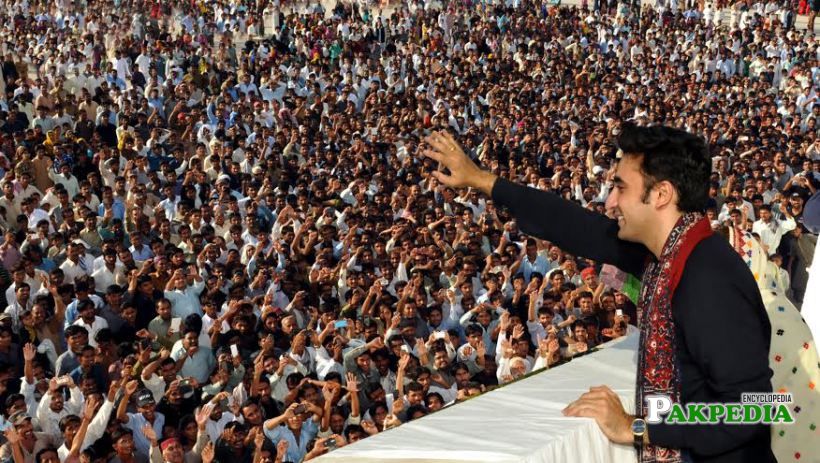 PPP took control of the country after the 1971 war. After the first parliamentary term, PPP secured a victory in the 1977 elections to rule for another five years. Opposition parties claimed that the election was heavily rigged by the PPP. Tensions mounted and despite an agreement reached between the opposition and PPP, martial law was imposed in the country by Gen. Zia ul Haq.
Benazir Bhutto
Bhutto was hanged in 1977 after a controversial trial, in which he was found guilty of murdering a political opponent. His daughter Benazir Bhutto was elected twice as the prime minister but her government was dismissed both times on corruption charges.
Socialist Nationalist Party
Initially PPP was a socialist nationalist party as Zulfikar Ali Bhutto wanted closer ties with China and more attention paid to the lower classes. Benazir Bhutto on the other hand adopted conservative privatisation policies in order to secure funding from the United States and the World Bank.
Prime Minister
Although twice elected prime minister, Benazir Bhutto was criticised for corruption and extra judicial killings. Bhutto was sworn in as prime minister for the first time in 1988, but was removed from the office 20 months later on grounds of alleged corruption by president Ghulam Ishaq Khan. In 1993 she was re-elected but was again removed in 1996 on similar charges, this time by President Farooq Leghari.In 2002, PPP Parliamentarians was formed as an electoral extension of the Pakistan People's Party (PPP) for the purpose of complying with electoral rules governing Pakistani parties.
Political Stance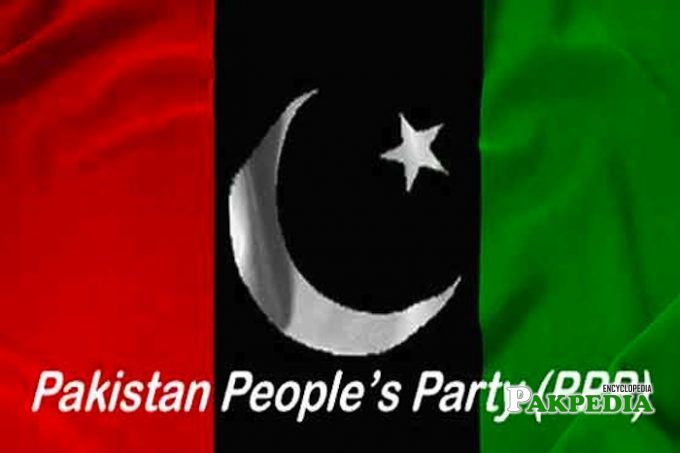 The party was formed to accomplish few goals which remained the highlights of PPP's manifesto. Faith in Islam, democracy, eradication of feudal system and peasantry and empowerment of general people are the salient features of PPP's political stance.
Current Status
The PPP currently holds 126 seats in the National Assembly and 27 seats in the Senate. It is the current government of Pakistan. It forms the provincial government in Sindh and is the official opposition in Punjab. In the Angus-Reid pre-election polls of 22 December 2007, it was in first place, with about 30 per cent of the vote. The party continues to be a major power broker and has a strong base in rural Sindh and Punjab.
Key Persons

President Asif Ali Zardari (Co-chairman PPP), Yousuf Raza Gilani, Faisal Raza Abedi, Makhdoom Amin Fahim and Qaim Ali Shah.
[2]
History
Zulfiqar Ali Bhutto
Zulfiqar Ali Bhutto launched Pakistan Peoples Party after leaving Ayub's Cabinet. In the general elections held in December 1970, PPP won a large majority in West Pakistan but failed to reach an agreement with Sheikh Mujib-ur-Rahman, the majority winner from East Pakistan. Following the 1971 War and the separation of East Pakistan, Yahya Khan resigned and Bhutto took over as President and Chief Martial Law Administrator on December 20, 1971.
[3]
Zulfiqar Ali Bhutto
Benazir Bhutto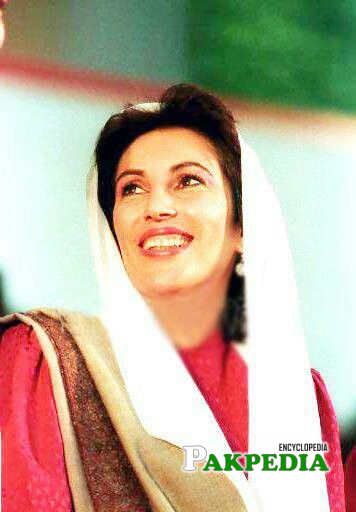 Pakistan's Benazir Bhutto (1953-2007) was the first democratically elected female leader of a Muslim country during a tumultuous life that ended with her assassination. The daughter of Pakistan Peoples Party (PPP) founder and Prime Minister Zulfikar Ali Bhutto, Bhutto took over as chairperson of the PPP in 1982.Bhutto spent several years in exile in London. She returned to Pakistan with plans to participate in the 2008 general election, but was killed during an attack at a PPP rally in late 2007.
[4]
Benazir Bhutto
Asif Ali Zardari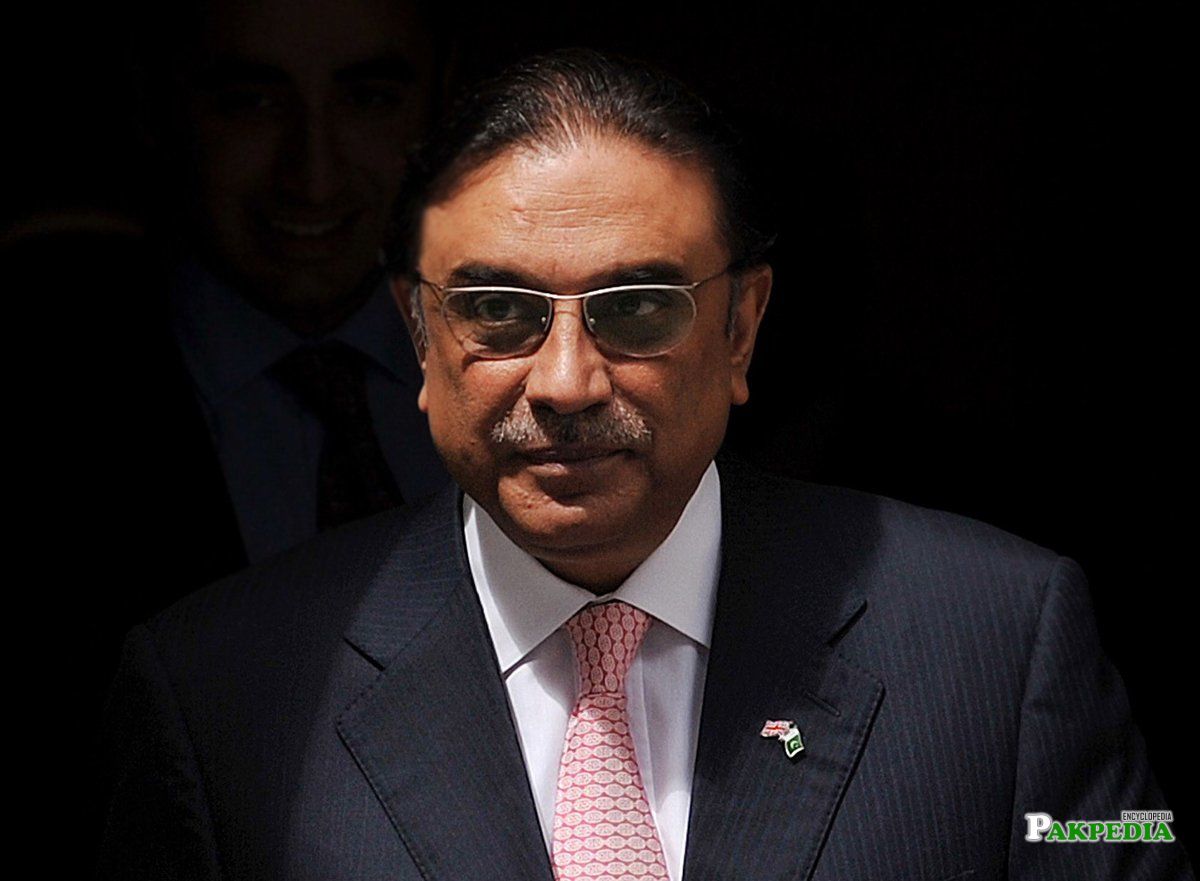 Former President Islamic Republic of Pakistan.Mr. Zardari's political career spans two decades. He served as a Member of the National Assembly twice (1990-1993 and 1993-1996), as Federal Minister for Environment (1993-1996), and as Federal Minister for Investment (1995-1996). In 1997, he was elected Senator and served in that capacity until the dissolution of the Senate in 1999.In 2008, Mr. Zardari was elected President of Pakistan. Under President Zardari, the PPP's candidate Syed Yousaf Raza Gillani was unanimously elected Prime Minister of Pakistan.
[5]
Asif Ali Zardari
Bilawal Bhutto Zardari
My mother used to say: Democracy is the best revenge", Bilawal said this in a firm tone when he was made the Chairperson of "Pakistan Peoples' Party", after her mother Ms. Benazir Bhutto was assassinated in Rawalpindi on 27th December, 2007. 'Bilawal Bhutto Zardari' is the eldest of the three children of former Prime Minister of Pakistan Benazir Bhutto. He was born on 21st September 1988.
Democratic
He expressed his desire for the country to become democratic as 'the founding father intended it to be' and championed his parents' struggle. Mr. Bilawal Bhutto Zardari was awarded a BA Honours degree in Modern History and Politics at the convocation of Oxford University, on 28 July 2012. Mr. Bilawal Bhutto Zardari graduated with the same degree, classification and percentage as his mother, Shaheed Benazir Bhutto. He had completed his degree in June 2010.
[6]
Bilawal Bhutto Zardari
Four Major Fact
Bhutto was a feudal lord from background but his politics was centered on socialism. He based his party manifesto on four things:
Islam is our religion
Socialism is our economy
Democracy is our politics
Sovereignty belongs to people in this world
The model of this political party, more or less, matched the manifesto of Chinese Communist party.Bhutto gave one slogan "Roti, Kapraa aur Makaan" that gained much support for PPP in elections 1970.
[7]
Four Major Fact
PPP online membership initiative
Launching the membership drive, Bilawal invited all the progressive Pakistanis on 22 jan 2018, especially the youth and women to fill the membership form and join the ideology working for a peaceful, progressive and prosperous Pakistan. The PPP chairman launched the membership campaign at a press conference at the Media Cell of Bilawal House. PPP Secretary-General Nayyar Hussain Bukhari, PPP Sindh and Balochistan Presidents
Nisar Ahmed Khuhro
and Haji Ali Madad Jattak respectively, Senator Sherry Rehman, Maula Bux Chandio, Members National Assembly (MNA) Nafisa Shah, Nasir Shah, Waqar Mehdi and others were also present on the occasion. Giving out the details, Bilawal said that the membership campaign will be conducted door-to-door, through camps and also by utilization of modern communication technology of the internet and cellular networks. The website (www.pppmember.com) and SMS will also offer membership option so as to reach out to the maximum number of people. PPP chairman said that membership drive has been designed to reduce the gap between him and the workers, adding that following the successful completion of the drive, he would be able to communicate directly with the workers and the members through the modern means of communication.The party members would be able to register a complaint on the website against any party leader, and this would ensure transparency in a better way. 
[8]
Membership Drive
Peoples Youth Organisation
Peopels Youth Organization Sindh  organized Social Media Training Session at 12pm on 17 february 2018, at National Museum Auditorium Karachi. According to the statement issued by PYO Sindh the training session is a step to promote social media in youths and its positive usage for development of society. President PPP Sindh Nisar Ahmad Khuhro, Nafisa Shah, Saeed Ghani, Murtaza Wahab, Majid Agha and President PYO Sindh Javed Nayab Laghari will address the session.  
[9]
Sindh PYO
General Seats Pakistan Peoples Party Parliamentarians
| Constituency | Name | Party | Address (Permanent/Local) | Phone |
| --- | --- | --- | --- | --- |
| NA-177  Muzaffargarh-II | Mr. Ghulam Rabbani Khar | PPPP | Khar Gharbi, P/O Sinawan Tehsil Kot Addu District Muzafargarh  | N/A |
| NA-192  R.Y.Khan-I | Khwaja Ghulam Rasool Koreja | PPPP | Muhallah Korejgan Shidani Sharif Tehsil Liaquat Pur, District Rahim Yar Khan.  C-107, Parliament Lodges, Islamabad. | +92 300 8308888 |
| NA-195  R.Y.Khan-IV | Makhdoom Syed Mustafa Mehmood | PPPP | Makhdoom House Jamal Din Wali  H-111, Parliament Lodges, Islamabad. | +92 333 4261162 |
| NA-198 Sukkur-I | Nauman Islam Shaikh | PPPP | H.No: C-416/2, Muhalla Upper Queens Road Sukkur.  House No. 613, Street No. 30, G-10/2, Islamabad. | +92 333 7111100 |
| NA-199 SUKKUR-CUM-SHIKARPUR(II)(OLD SUKKUR-II) | Syed Khursheed Ahmed Shah | PPPP | Professor Housing Society Imdad Awan Road, Sukkur.  27-Minister's Enclave, Islamabad. | +92 51 9221118/ 9212736 |
| NA-200 Ghotki-I | Ali Gohar Khan Mahar | PPPP | R/O. Village Khangarh P.O Khanpur Mahar, Taluka Khangarh  | +92 3217555555 |
| NA-201 Ghotki-II | Sardar Ali Muhammad Khan Mahar | PPPP | Village Khangarh Sharif, Taluka Khangarh District Ghotki.  H-212, Parliament Lodges, Islamabad. | +92 300 2220222 |
| NA-202 SHIKARPUR (OLD SHIKARPUR-I) | Mr. Aftab Shahban Mirani | PPPP | 23/II, Khayaban-i-Ghazi, Phase V, DHA, Karachi  J-308, Parliament Lodges, Islamabad | +92 51 9217775,+92 344 2481454 |
| NA-204 LARKANA (Old Larkana) | Mohammad Ayaz Soomro | PPPP | Shaikh Zaid Mohalla Larkana  G-412, Parliament Lodges, Islamabad. | +92 331 3400441 |
| NA-205 LARKANA-CUM-KAMBER SHAHDADKOT (OLD LARKANA-II) | Nazir Ahmed Bughio | PPPP | Village Naeen Gud Taluka Bakrani District Larkana  G-311 | ++92 333 2324212 |
| NA-206 KAMBER SHAHDADKOT (OLD LARKANA-III) | Mir Amer Ali Khan Magsi | PPPP | Sardar Muhalla Jhal Magsi District Kachhi  C-104, Parliament Lodges, Islamabad. | +92 300 8233951 |
| NA-207 LARKANA-CUM-KAMBER SHAHDADKOT (OLD LARKANA-IV) | Faryal Talpur | PPPP | Village Kot Mirs Taluka Kot Ghulam Muhammad District Mirpur Khas  House No. 08, Street No. 19, F-8/2, Islamabad. | N/A |
| NA-208 JACOBABAD (OLD JACOBABAD-I) | Aijaz Hussain Jakhrani | PPPP | Mukhtiarkari Road Kamora Line Jacobabad  H-302, Parliament Lodges, Islamabad. | +92 300 5551905 |
| NA-209 JACOBABAD-CUM-KASHMORE (OLD JACOBABAD-II) | Mir Shabbir Ali Bijarani | PPPP | Bijarani Mohalla Karampur District Kashmore  H-201, Parliament Lodges, Islamabad. | +92 300 2816959 |
| NA-210 KASHMORE (OLD JACOBABAD-III) | Ehsan ur Rehman Mazari | PPPP | Mazari House Colony No.1, Kashmore.  9-207, Parliament Lodges, Islamabad. | +92 300 4999619 |
| NA-212 Naushero Feroze-II | Asghar Ali Shah | PPPP | R/O P.O Darbelo Taluka Kandiaro District Naushahro Feroze  A-201, Parliament Lodges, Islamabad | +92 300 2502491 |
| NA-213 Nawabshah-I | Dr. Azra Fazal Pechuho | PPPP | Zardari Housing Society Nawabshah  E-210, Parliament Lodges, Islamabad. | N/A |
| NA-214 SHAHEED BENAZIR ABAD (OLD NAWABSHAH-II) | Syed Ghulam Mustafa Shah | PPPP | Syed Muhalla 12 Mehrabpur Taluka Sakrand.  C-103, Parliament Lodges, Islamabad. | +92 300 8222666 |
| NA-215 Khairpur-I | Nawab Ali Wassan | PPPP | Wassan House, Mir Ali Bazar, Taluka & District Khairpur  Block C-309, Parliament Lodges, Islamabad. | +92 300 8299699 |
| NA-218 MATIARI-CUM-HYDERABAD (OLD HYDERABAD-I) | Makhdoom Saeed-uz-Zaman | PPPP | R/O Makhdoom House Hala New, Taluka Hala, Matiari  C-209, Parliament Lodges, Islamabad | +92 305 3353008 |
| NA-221 Hyderabad-IV | Syed Amir Ali Shah Jamote | PPPP | House No.A-79 Latifabad Circle No.5 Hyderabad  J-311, Parliament Lodges, Islamabad. | +92 300 3078687 |
| NA-222 TANDO MUHAMMAD KHAN-CUM-HYDERABAD-CUM-BADIN (HYDERABAD-V) | Syed Naveed Qamar | PPPP | H.No. 14-F, Block 04, Kekshan Clifton, Karachi  Block C, Suit No. 305, Parliament Lodges, Islamabad. | +92 308 5559444 (PS), naveedqamar@yahoo.com |
| NA-223 Hyderabad-VI | Abdul Sattar Bachani | PPPP | R/O. Patoli Para, Tando Allahyar. E-201, Parliament Lodges, Islamabad. | +92 300 8224902 |
| NA-224 BADIN-CUM-TANDO MUHAMMAD KHAN-I (OLD BADIN-I) | Sardar Kamal Khan Chang | PPPP | Resident Of Village Yousif Khan Chang, U.C. Kario Ghanhwar, Taluka Shaheed Fazil Rahu  G-101, Parliament Lodges, Islamabad. | +92 301 8373383 |
| NA-225 BADIN-CUM-TANDO MUHAMMAD KHAN-II(OLD BADIN-II) | Dr. Fehmida Mirza | PPPP | Deh Jakheji, Golarchi. Taluka S.F. Rahu. District Badin.  | N/A |
| NA-226 MIRPUR KHAS-CUM-UMERKOT (I) (OLD MIRPURKHAS-I) | Pir Shafqat Hussain Shah Jilani | PPPP | Ring Road Jilani House Mirpurkhas  Suit No. 209, Block-A, Parliament Lodges, Islamabad. | +92 333 2961215 |
| NA-227 MIRPURKHAS-CUM-UMERKOT (II) (OLD MIRPURKHAS-II) | Mir Munawar Ali Talpur | PPPP | Kot Miris, Deh 282, Taluka Kot Ghulam Mohammad  E-208, Parliament Lodges, Islamabad. | +92 345 2777946 |
| NA-228 UMERKOT (OLD MIRPURKHAS-III) | Nawab Muhammad Yousuf Talpur | PPPP | R/O North Circle Avenue House No. 6-A Mohallah, Phase One, DHA, Karachi  105-A, Parliament Lodges, Islamabad. | +92 300 8274633 |
| NA-229 Tharparkar-I | Mr. Faqir Sher Muhammad Bilaiani | PPPP | Village Veenjhniyari, Taluka Mithi, Distt. Tharparkar at Mithi 15 Government Hostel, Islamabad | +92 333 2519480-+92 345 2926010 |
| NA-230 Tharparkar-II | Pir Noor Muhammad Shah Jeelani | PPPP | Village Dargah Shareef Noor Muhammad Shah Taluka Tando Allahyar, Tharparkar  | N/A |
| NA-231 JAMSHORO(OLD DADU-I) | Malik Asad Sikandar | PPPP | Malik House, Kotri  H-101, Parliament Lodges, Islamabad. | +92 300 8252877 |
| NA-232 DADU-I (OLD DADU-II) | Rafique Ahmed Jamali | PPPP | Bahawalpur, Taluka Johi  A-203, Parliament Lodges, Islamabad. | +92 307 3335555 |
| NA-233 DADU-II (OLD DADU-III) | Imran Zafar Laghari | PPPP | House No.13-A, Street No.16, Paro Clifton, Karachi  C-204, Parliament Lodges, Islamabad | +92 321 5555541,+92 300 2117433,+92 21 99237046 |
| NA-235  SANGHAR-CUM-MIRPURKHAS-CUM-UMERKOT(OLD SANGHAR-II) | Ms Shazia Marri | PPPP | R/O Berani, Taluka Jam Nawaz Ali  F-408, Parliament Lodges, Islamabad | marri.shazia@gmail.com |
| NA-236  SANGHAR-II(OLD SNAGHAR-III) | Roshan Din Junejo | PPPP | Village Shahnawaz Junejo, Taluka Tando Adam  H-210, Parliament Lodges, Islamabad. | +92 300 8211313 |
| NA-237  Thatta-I | Mrs. Shamas-un-Nisa | PPPP | H.No.36/11/11, 33rd Street, Phase V-Ext.,D.H.A, Karachi Family Suit No.12, MNA Hostel, Islamabad | N/A |
| NA-248  Karachi-X | Shahjahan Baloch | PPPP | Street No.04, Noorani Colony, Mehrab Khan Road, Lyari Karachi  | +92 334 3388338, |
| NA-258  Karachi-XX | Mr. Abdul Hakeem Baloch | PPPP |  Room No. 16, Government Hostel, Islamabad. | +92 302 2645830, +92 342 5350000 |
Punjab
| | | | | |
| --- | --- | --- | --- | --- |
| 1 | Mrs. Belum Hasnain | PPPP | House# 46-E-1, Gulberg-III, Lahore F-110-A, Parliament Lodges, Islamabad | N/A |
Sindh
| | | | |
| --- | --- | --- | --- |
| Ms Shagufta Jumani | PPPP | Jarar Pota Mohallah, Matiari.  | N/A |
| Ms. Nafisa Shah | PPPP | Jilani Mohallah, Khairpur  | N/A |
| Ms. Suraiya Jatoi | PPPP | House No. 151, 37th Street, Khayaban-e-Muslim, Phase-VI, DHA Karachi  | N/A |
| Mrs. Mahreen Razaque Bhutto | PPPP | Jilani Mohallah, Khairpur  F-311, Parliament Lodges, Islamabad. | N/A |
| Mrs. Musarat Rafique Mahesar | PPPP | Village Gahi Mahesar, Taluka Mehar, district Dadu.  | N/A |
| Mrs. Shahida Rehmani | PPPP | Suite No.402-H, Parliament Lodges, Islamabad  Suite No.402-H, Parliament Lodges, Islamabad | N/A |
| Dr. Shazia Sobia | PPPP | H.No.349, Soomo House, Near Jamia Masjid Town Committee, Tehsil Pano Akil District Sukkur.  G-401, Parliament Ledges, Islamabad | N/A |
Reserved Seats Minority Pakistan PPPP
| Constituency | Name | Party | Address (Permanent/Local) | Phone |
| --- | --- | --- | --- | --- |
| 1 | Ramesh Lal | PPPP | House No.B-1275/82, Habib Masjid, Shahdadkot, Larkana.  G-212, Parliament Lodges, Islamabad. | +92 300 5192504 |