Nushki is located in the Nushki district Balochistan, Pakistan, and is 124 km from the northwest's provincial capital Quetta. There is only one tehsil in the district, and this city serves as the administrative headquarter. The town is situated near the deserts, dunes, and foothills of high mountains and therefore famously known as the golden desert city.
The desert stretches north-south and up to the Helmand province of Afghanistan. The name is composed of two words of the Balochi language;  Nosh-Koh, Nosh (finish), and Koh(work), and later under the influence of several dialects, transformed to Nushki (Noshki). This article has every detail about the city, including Nushki History.
| Title | Description |
| --- | --- |
| Information | |
| Location: | Pakistan |
| In Urdu : | نُوشکی |
| City Council: | Government Of Balochistan |
| Towns: | |
| Type: | Town and district in Balochistan, |
| Local Language Name: | balochi ,bravi |
| Province: | Balochistan Pakistan |
| Coordinates : | 29°33′20″N 66°1′18″E |
| District: | Nushki District |
| Region: | Balochistan |
| Elevation: | 2900 ft |
| Language | |
| Official Language: | Urdu |
| Native Language: | Balochi |
| Other Languages: | Urdu,Balochi,English |
| Government | |
| Type: | Government Of Balochistan |
| Population | |
| City District / Divisional Capital: | Quetta Division |
| Total Population: | 27,680 |
| Time zone | |
| Time zone: | PST (UTC+5) |
| Codes | |
| Postal code: | 95200 |
| Dialing code: | +92 (825) |
| Vehicle registration: | Three letters beginning with N and random four numbers |

Nushki History
Mughal Empire
Historian describes that the Dynasty of the Mandai tribe reigned this region for almost 1000 years, from 852 to 1764. In 1546, Mughal emperor Naseer Uddin Hummyaun sent his brother leading an army to subjugate this territory. But the local tribes defeated the Mughal forces attempting to conquer this region.
British Empire
Nushki is a historical region that dates back centuries. For centuries it served as a passage and station for people traveling to Afghanistan and Iran. British empire took a particular interest in this region to conquer neighboring areas such as Iran and Afghanistan.
In 1801, the British Government sent two officers, Captain Charles Christie and Lieutenant Henry Pottinger, to explore this region and report their strategic findings. The officers concealed their identities and explored the area as traders to Kalat, Herat, and Pottinger.
Historial archives maintained by the Government of Balochistan describe that the British came to this region in 1878 due to the agreement with Kalat's Khan. British surveyed to determine the western boundary with Iran and a line separating Balochistan from Afghanistan.
Explorers surveyed Border with Iran from Kuhak to Koh-i-Malik Siah was surveyed. Subsequently, the British then included Sanjrani in Kalat State. Nushki remained in the Kalat state as its Niabat or Legateship. The Indian Government took administrative control of Nushki in 1886 from the Khan of Kalat.
British and Khan Agreement
In 1899, the British and Khan of Kalat made a leasing agreement allowing the British Government to administer this area on rent. The annual rent of Niabat (Legateship) of Nushki was Rs. 9000.
According to this agreement, Khan of Kalat permitted the British Government sovereign control over the region's administration, such as revenue collection, levy dues, civil and criminal laws, and tolls.  The pact continued to last from 1899 to 1947.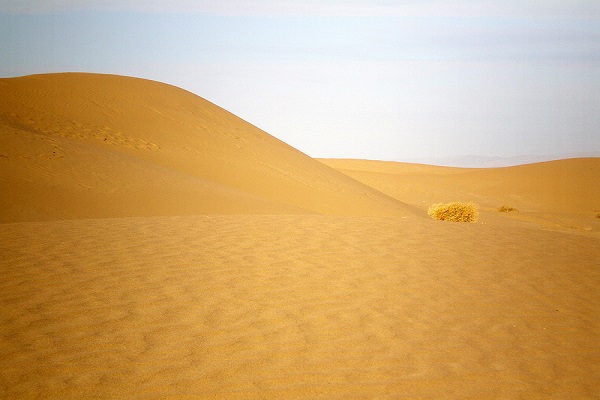 Geography
The location of  Nushki on the Geographical coordinate system is at 29.33° N (latitude), 66.10° E (longitude), and the town is 2900 ft. above sea level. Its total area is 5,826 km2  in length.
Nushki Climate
The region experiences sweltering and clear summers. Hot season average daily temperature varies from 26°C to 35°C. The average temperature during the winter season may range from 2.22°C to 20°C. The average rainfall during the whole year is approximately 22.86 mm.
Population
The district is home to 178,796 people, according to the 2017 census, and it is a sparsely populated region with a population density of 30.69/km2 (19.06/sq mi). The city's population makes it the 14th most populated city in Balochistan.
Nushki Culture
It is the home of Badini, Barech, Hassanzai, Jalamdini, Mandai, Mengal, Mohammad Hassani, Pirkani, Rodeni, Sarparah, Sasoli, Sumalani, Syed, and Yallanzai tribes. Because of its proximity to Iran, some influence of the Iran-Baloch blend of culture is in vogue.
A vast supply of daily consumable items come from Iran. Watermelon seeds and milk & cardamom tea are very famous.
Nushki Education
Education in this part of Balochistan is gently flourishing as compared to other areas. According to the national statistics concerning school infrastructure, it ranks 85 in Pakistan and ranks at number one in Balochistan. Similarly, the district ranks at 114 in the country and 11 in the province for the overall education score.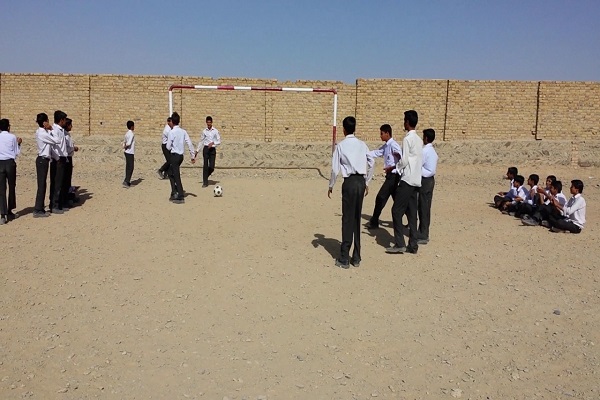 List of Institutions includes:
Boys primary school, Killi Habibullah
Boys primary school, Ward No 4
Boys primary school, Anam Bostan
Boys primary school, Anjeeri Karez
Boys primary school, Killi Mir Aslam Khan
Boys primary school, Atta Muhammed
Boys primary school, Killi Basso Wal
Boys primary school, Killi Bharam Khan
Boys primary school, Sakhi Goharam Khan
Boys High School, Killi Haji Mohammad Khan Mal
Boys High School, Killi Khairazi Kishingi
Boys High School, Ahmed Wal
Boys High School, Asyaban
Boys High School, Essa Shah
Boys High School, Gharib Abad
Boys High School, Killi Haji Azad Khan
Boys High School, Jamaldini
Boys High School, Killi Kharina
Boys High School, Killi Zarocha
Boys Middle School, Killi Butto
Boys Middle School, Killi Qabool
Boys Middle School, Badal Kareez
Boys Middle School, Bul Ghani
Boys Middle School, Killi Darzi Shah
Boys Middle School, Killi Deedar
Sports
The sports culture is thriving in this region. Fustal ground has been built for people to play soccer under lights. People enjoy sports such as:
Economy
The primary source of income is agriculture. Several factories are also instrumental in generating a nominal amount of revenue and contributing to Pakistan's economic growth.
Industry
It is not an industrial town. However, some factories in the region provide work opportunities to the residents and people in nearby cities. Factory units include:
Hafiz Muhammad Khalid & Brother – R.C Pipes & Blocks
Al-Hayat Ice Factory
Chagai Roller Flour Mill
Hayat Ice Factory
Nushki Rollar Flour Mill
Nushki Ice Factory
Agriculture
The primary occupation of people is agriculture. High hills and deserts surround the region. The cultivation of the supreme quality of grapes, watermelons, and melons is abundant in this region.
Tourism
Nushki is the first transparent golden desert on the border, with natural patterns built on it, and the most beautiful oasis in Pakistan is located here. Tourists attraction in this region include:
Band Dosay
Dosay Dam
Khaisaar Valley
Nath Duh Sand Dunes
Nato Nordic
Nushki Desert
Sheikh Hussani Shrine
Zangi Nawar Lake
Nushki Languages
Inhabitants can speak and understand :
Pashto
Balochi
Brahuvi
Urdu
Travel
National Highway N-40 connects Mustang, Nushki, and Chaghi and ends up on the Pak-Iran border. Travelers from throughout the country can reach here by road. Several transport services are operating in this region.
The railroad network at Nushki runs along the main road and links the town with other cities. Nushki railway station was made operational in 1897 to connect Quetta to Sistan, and it is the oldest Indo-Persian track built in the region. The small domestic airport, Nushki Airport (NHS), is located in this city.
Nearest airports to the city are:
Quetta International Airport (UET), 118.17 km
Moenjodaro Airport (MJD), 322.27 km
Sukkur Airport (SKZ), 338.58 km
Nushki Postal Code
Postal Code: 95200
Area Code:  825