Mir Hazar Khan Bijarani is a Pakistani lawyer, a politician, & recipient of progressive Agriculturist. He has elected two times as federal & provincial minister while the government of Pakistan People's Party. February 1, 2018, he and his wife were found dead, bullets were fired on their both head and both died.
| Title | Description |
| --- | --- |
| Personal | |
| Name: | Hazar Khan Bijarani |
| In Urdu: | ہزار خان بجارانی |
| Famous As: | Politician |
| Nationality: | Pakistani |
| Residence: | Karachi |
| Education: | MA in Political science and LLB |
| Religion: | Islam |
| Profession: | MPA of PPP |
| Email: | soomro_sharaf@yahoo.com |
| Permanent Address: | 12-B, 10th South St. Ext. D.H.A, Phase-II, KHI. |
| Born | |
| Date: | 10 July 1946 |
| Place: | Sindh |
| Family | |
| Spouse: | Fariha Razzak Haroon |
| Children: | 5 Children |
| Parents: | Sardar Noor mohammad khan and Begum nawab khatoon Bijarani |
| Died | |
| Date: | 1 February 2018 |
| Cause of Death: | Murder |
| Rest Place: | Kurrampur, Kashmore |
| Career | |
| Political Party: | Pakistan Peoples Party (PPP) |
| Serve As: | MPA |
| Member of the National Assembly | |
| Assumed office: | 1997 – 2013 |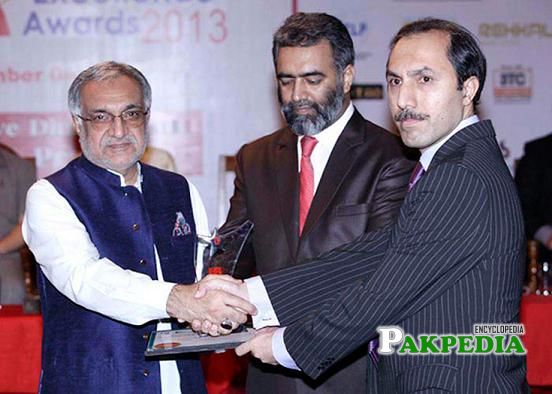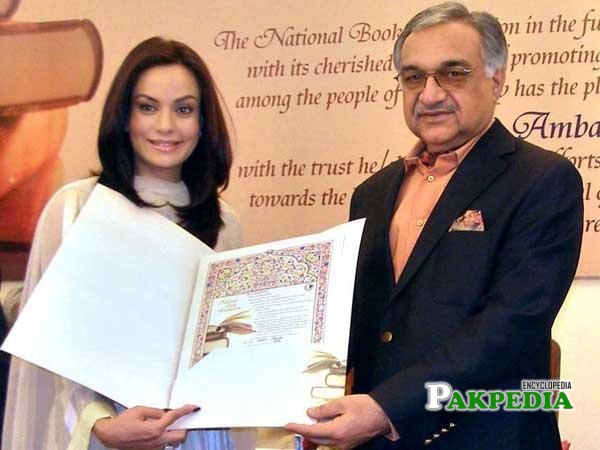 Biography
Mir Hazar Khan Bijarani was a well-educated person who did his degree in Master of Arts in Political Science, bachelors of Arts from National College Karachi & bachelors of Law from S. M. Law College. He was born in Karampur Sindh on July 10, 1946. He has five children including Nawab Khatoon Bijarani, Nusrat Bijarani, Mansoor Ali Bijarani, Shabbir Ali Bijarani and Shabnam Bijarani. He traveled to France for attending a Conference and a Workshop to the United States (US). His father name was Sardar Noor Mohammad Khan & Begam Nawab Khatoon Bijarani was the mother. He was also interested in riding, hunting, shooting, sight-seeing, reading and music.
Career

He began his political career in 1974 when he was selected as Minister Provincial Cabinet of Sindh till 1977. After that, he remained the president of Pakistan Peoples Party (PPP) during 1986 to198. He also elected as the senator of Pakistan from 1988 to 1990. He was served as MNA till 1993. He is also selected as the following posts like chairman central selection board (CSB) Pakistan from 1990 to 1993, ministry of defense production board (MoDP) Pakistan from 1991 to1993, defense council of Pakistan from 1991 to1993, Kashmir council Pakistan in 988, council common Interests Pakistan from 1990 to 1991 and National economic council Pakistan in 1990 to1992.
Membership

He had been the Chairman of Rural Development Council, Thul, Pakistan from 1972 to1974. He was also the Member of Rural Devel Board, Jacobabad, Pakistan from 1972 till1974. than from 1990 – 1993 he was the Delegations leader, Parlimentary official. He was also the Member of Sindh Club Karachi, Boat Club Karachi, Karachi Gymkhana. 
Resignation
On 11th January 2016 Bijarani resigned  from the provincial cabinet after not being given any ministry since his refusal to accept the portfolio of education ministry when his portfolio was changed from works and services department to education department in July 2015. He also took up the issue with PPP co chairman Asif Ali Zardari in Dubai but failed to get any concrete result and later his charge of education department was given to Minister for Parliamentary Affairs Nisar Ahmed Khuhro. He had sent his resignation to the Sindh chief minister after he was not given charge of any ministry for more than three months. The sources further said that despite of being a senior member of the party and repeatedly elected as MPA and MNA for several times, Bijarani was annoyed with the Sindh government after being ignored.
Murder

A senior politician of the PPP Mir Hazar Khan Bijarani and his wife Fariha Razaque who is a Jung group senior editor, have been found dead at their house in the DHA Phase II Karachi on February 1, 2018. According to initial reports, the bodies bore bullet wounds. The police have begun an interrogation into the unfortunate incident. According to the Superintendent of Police Clifton, someone informed at the police helpline 15 about the occurred incident. At that time, Syed Murad Ali Shah Chief Minister Sindh and other Pakistan People's Party lawmakers and politicians have visited at Bijarani house in Khayabane Janbaz. Sardar Ayaz Sadiq national assembly speaker and Murtaza Javed Abbasi deputy speaker have also condoled the murder of the Sindh minister and his wife.[1] Murder Murder  
Funeral
The funeral prayers of Mir Hazar Khan Bijarani was offered 2 February 2018 in his ancestral village in Kurrampur Kashmore Sindh Pakistan and the funeral prayers of Fariha offered in Karachi's Sultan Masjid. Murad Ali Shah who is a Sindh Chief Minister and other senior leaders of the PPP were attended the funeral.  Maulana Wazir Ali Jatoi performed the prayers at the Grid Station Ground. A public holiday was announced in Jacobabad & Kandkot because of the funeral.