During British Rule Narowal (Urdu:  نارووال ) was a town of the Raya Tehsil of Sialkot Districtafter independence from Britain in 1947 Narowal became tehsil headquarters in 1991 the district of Sialkot was bifurcated, Narowal then became the capital of the newly formed Narowal District.[1] narowal – pk.com/ This is the historical place where Jagat Guru Nanak Ji departed from this world on 23rd Assu, Samvat 1596 (22nd Sept. 1529 AD). It is also called Dera Nanak Baba. Dera Sahib railway station, on Lahore-Narowal section, serves this place. The Shrine is located by the River Ravi within a distance of nine kilometers from the railway station. The present building was built at a cost of Rs.1,35,600, donated by Sardar Popindar Singh, the Maharaja of Patiala. It was repaired by the Govt of Pakistan in 1995 incurring expenditure in lacs of rupees. It has a spacious and beautiful building. Its location beside a forest and river Ravi makes its care difficult.The district is bounded on the northwest by Sialkot District, on the north by Kathua district of Jammu and Kashmir, on the southeast by the contestedPathankot tehsil of Gurdaspur district (Republic of India), on the south by Amritsar district (Republic of India) and on the southwest by Sheikhupura District in Pakistan.[2] Profile – Narowal District
| Title | Description |
| --- | --- |
| Information | |
| Location: | Pakistan |
| In Urdu : | نارووال‎ |
| City Council: | Government of Punjab |
| Type: | It was formed in 1991 |
| Local Language Name: | Punjabi,Urdu |
| Province: | Punjab |
| Coordinates : | 32°6'26″N 74°52'7″E |
| District: | Narowal District |
| Region: | Punjab |
| First settled: | 1991 |
| Union councils: | 74 |
| Language | |
| Official Language: | Urdu |
| Native Language: | Punjabi |
| Other Languages: | Urdu.Punjabi.English |
| Government | |
| Government Type: | Government Of Punjab |
| Area | |
| Total Area: | 2.9 km2 (1.1 sq mi) |
| Population | |
| Density: | 538/km2 (1,390/sq mi) |
| Total Population: | 429,876 |
| Time zone | |
| Time zone: | PST (UTC+5) |
| Codes | |
| Postal code: | 51600 |
| Dialing code: | 0542 |
| Vehicle registration: | Three letters beginning with N and random four numbers |
About
Location
Narowal city lies at 31° 55′ to 32° 30′ north latitudes and 74° 35′ to 75° 21′ east longitude. Summer season starts from April and continues till October. Hottest months are May, June and July. Temperature during these months varies between 24 and 40 degrees. District is surrounded from northwest by Sialkot District, and is located on the north of the working boundary of Kashmir's Kathua district of Indian occupied Kashmir, on the southeast by the disputed Pathankot of Gurdaspur District in India, on the south by Amritsar district in India and on the northwest by Sheikhupura District.[3] Location –  Location 
History of Narowal
According to a legend, the town Narowal was founded by, one Baba Naro Bajwa some 900 years ago. The town was, then surrounded by 22 villages inhibited by a Jat clan only, known as Bajwa.Syed Habib Shah son of Inayat Ullah Shah assisted Naro in the development and establishment of the town. He brought and settled a big chunk of population of Aroud and Kamboh castes.Baba Naro occupied the northern portion of Narowal and Syed Habib Ullah Shah and his followers consisting of various muslim clans inhibited southern portion.During the Sikh regime, Sikh Sardars took hold of major part of the fertile land and annexed the Narowal town to Rayya Khas Tehsil of district Amritsar, some 100 years back.Narowal  takes its name from its headquarters town. It is divided into two tehsils viz Narowal and Shakargarh. Before coming into being the district, both Narowal and Shakargarh were the tehsils of the district Sialkot. [4] History of Narowal 
In 1991
In 1991, Narowal district was created comprising Narowal and Shakargarh tehsils. Before independence of Pakistan, Shakargarh town was the headquarters of tehsil Shakargarh, which formed part of Gurdaspur district. Under the Radcliff Award, Shakargarh tehsil was transferred to Pakistan and attached with Sialkot district. Then in 1991, Shakargarh was attached with Narowal district. Now Shakargarh is functioning as tehsil in District Narowal. Narowal is functioning as a separate administrative district with effect from July 1, 1991.[5] History – index. Before independence of Pakistan, Shakargarh town was headquarters of tehsil Shakargarh, which formed part of Gurdaspur district. Under the Radcliff Award, Shakargarh tehsil was transferred to Pakistan and attached with Sialkot district.Previously Zafarwal and Rayya formed separate tehsil headquarters. In about 1927, some adjustments in the territorial jurisdiction of the tehsils and districts were made, when Narowal came into existence as the tehsil headquarters and Zafarwal and Rayya were merged in it.
Demography
Total area of the district is approximately 2,337 square kilometres. Narowal Tehsil stretches over 818 square kilometres where as Tehsil Shakargarh stretches over 935 square kilometres.The remaining area measuring 584 square kilometres falls in newly created Zafarwal Tehsil. According to 1998 census. Narowal District's population is 1,256,097 and only 12.11% is urban.[6] Demography –  Demography 
Populationspan classtooltip-cn ref-link idref-link-7a hrefref-link-dt-7 sup7supaspan classtooltiptextPopulation -a hrefhttpwww.narowalpk.comindex.phpabout classexternal-link target_blank Populationaspanspan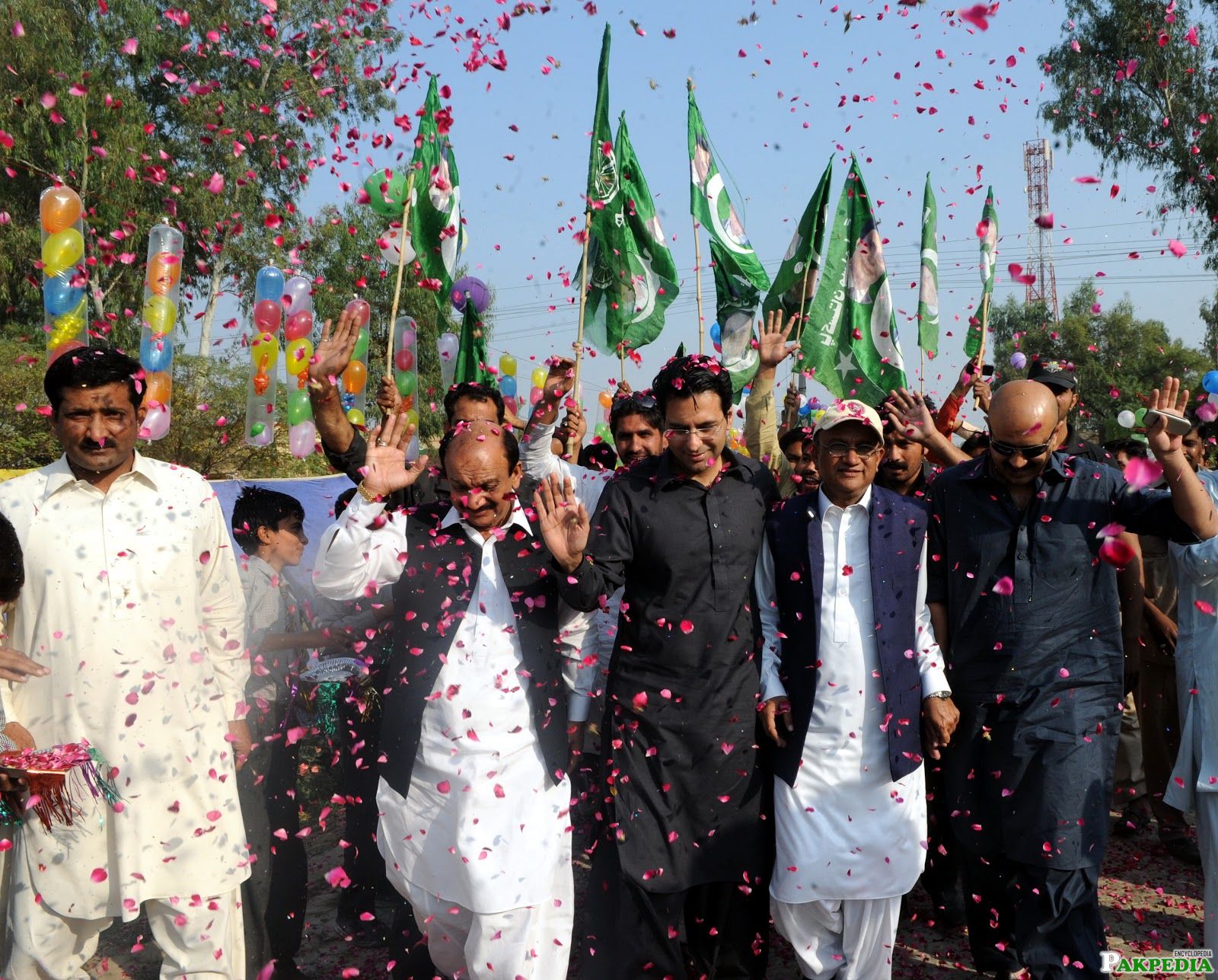 Population: 1.4 million
Urban: 22%
Rural: 78%
Population Density: 541 per square km
No. House holds: 206,000
No. of Union Councils: 74
No. of villages: 1250
Literacy Rate: 62%
Lit. Rate (male): 72%
Lit. Rate (female): 41%
Physical Features
The general aspect of the district is a plain slopping down from the uplands at the base of Himalayas to the level country to the south west, and the general altitude is 266 metres above the sea level. Bounded on south – east by the river Ravi, the district is fringed on either side by a line of fresh alluvial soil, about which rise the low banks that form the limits of the riverbeds. At about a distance of 24 kilometres from Ravi, another stream, the Dake  which rises in the Jammu hills traverses this district. The district is practically a level plain throughout. Its north eastern boundary is at a distance of about 32 kilometres from the outer line of the Himalayas. But the foot  hills stop short of the district and its surface is level plain, broken only by the river Ravi, by the Aik and Dake streams and a few nullahs. There are differences in water level, which facilitates in well  irrigation. But generally, the physical aspects of the district present little variety. It is fertile and its dense population ensures that almost every available acre is brought under the plough.[8] Features – pk.com
Climate
The district has extremes of climate. The summer season starts from April and continues till October. The hottest months are May, June and July. The mean maximum and minimum temperature during these months are 40 and 24 degrees respectively.[9] Climate – php/about
Boundaries
The district is bounded on the northwest by Sialkot District, on the north of the working boundary of Kathua district of Jammu and Kashmir in India, on the southeast by the Pathankot of Gurdaspur district (India), on the south by Amritsar district (India) and on the southwest by Sheikhupura district.[10] Boundaries –  Boundaries 
Places of interest
Kartarpur (meaning: The City of God), (near the main town Jassar) is a small village located on the West bank of the Ravi river, some 15 km Narowal city. Guru Nanak spent his last years of life and died in Kartarpur. It is one of the holiest places in Sikhism located in the Majha> region. It is an excellent place to visit in the Jassar area.[11] Places of interest 
Famous Personalities
Baqar Raza Saint, Spiritual Figure,Companion of Quaid-e-Azam, Leader of Pakistan Monvement.
Yasir Ali, Urdu Poet, belongs to Narowal.
Mr.Abrar-Ul-Haq Famous singer in subcontinent in Punjabi and urdu.Now running a famous and UNO registerd welfare organization "Sahara For Life Trust" working in healthcare and education sector.Bigachievement is establishment of Sugra Shafi Medical Complex in Narowal.
Faiz Ahmed Faiz. He is one of the most famous Urdu poets of south Asia.
Choudhry Noor Ahmed.A very young CEO of "BALLIHOO" a marketing and esourcing company having very vast network in Pakistn.He born in Bodo Kot in 1987 and got MBA Marketing degree in 2007.
Chaudhry Naseer Ahmad Malhi, former law and education minister who played an instrumental role in hosting the famous Sialkot Convention hails from Narowal.
Ahsan Iqbal MNA, Secretary Information PMLN.
Lieutenant (retd) Karam ud Din
Chaudhry Abdul Rahim, Village Maingri, Tehsil Shakargarh MPA, MLA, MNA
Chaudhry Muhammad Sarwar Khan.Sulehria former MNA and Chairman Parliamentary Special Committee on Kashmir.He was the longest serving Parliamentarian in the history of Pakistan from 1951-1999.
Mirza Amjad Ali.Architect One of the renowned architect of Pakistan, practicing at Lahore. He has in his credit numerous outstanding buildings and building complexes, such as Central Park Medical College,Lahore and Leaders Inn Hotel, Lahore. 
Education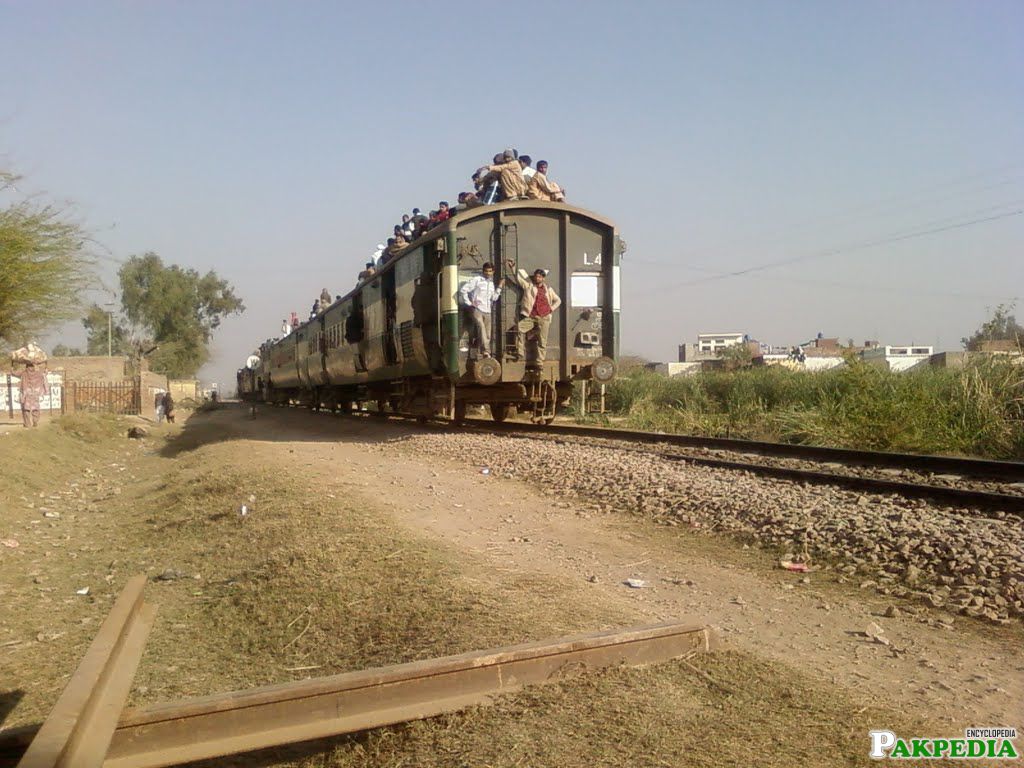 University of Engineering and Technology,Narowal Campus
Sahara Medical College
Government Islamia Degree College for boys
The knowledge school talwandi bhindran, Sipra Campus
Hassan Scholars Public School
The Educators Narowal Campus
Narowal Public School(DPS)
Govt. High School Narowal
Superior College Narowal Campus
Punjab College Narowal Campus
UOG Narowal Campus