Khushab is a district of province Punjab, Pakistan that is situated between the districts of Mianwali and Sargodha, near "Jehlum" river. The coordinates of the district are 32'17'' to the north and 72'3'' to the east. Headquarters of the district is Khushab City which is considered to be 77th largest city of Pakistan.
The region contained the area of 6511 square kilometres and 110,868 inhabitants were recorded in 2009. The district is famous for its "Patesa" and "Sweet Dhoda". One of Pakistan's Special Weapon Program "Natural Uranium Research Reactor" is also situated in the district.
It is rich in its natural resources, i.e. Salt, Gypsum and coal production, and famous for its Spiritual personalities. Moreover, it has all type of geography containing rivers, fertile lands, mountains, lakes, valleys and deserts. The article carries every detail about the district, including Khushab History.
| Title | Description |
| --- | --- |
| Information | |
| Location: | Punjab, Pakistan |
| In Urdu: | خُوشاب |
| Type: | Khushab District |
| Local Language Name: | خُوشاب |
| Coordinates : | 32°17′55″N 72°21′3″E |
| Website: | District Government Khushab Official Website |
| Province : | Punjab, Pakistan |
| District : | Khushab District |
| Population : | 110,868 (2009) |
| Time zone : | PST (UTC+5) |
| Area code(s) : | 0454 |
| Word `Khushab`: | It is a Persian word |
| Meaning of Khushab: | Water |
| Neighbor major cities: | Sargodha, Mianwali, Bhakher, Jhelum, Chakwal, Jhang & "Wadi-e-Soon" |
| Lakes : | Ochali, Khabbaki & Sodhi Jay Wali |
| Garden : | Kanhatti Garden near Khabbaki village |
| Tehsils of Khushab: | Tehsil Khushab, Tehsil Quaid Abad, Tehsil Noor Pur & Noshehra (Sub Tehsil) |
| Spiritual personalities: | "Hazrat Badshahan Sahiban (R.A.), Hazrat Molana Muhammad Ismail (R.A) and Hazrat Molana Basheer Ahmad (R.A.) |
| Famous delicious sweets: | "DHODA" and "PATEESA" |

Khushab History
The district's early history goes back to Alexander the Great who occupied the region and ruled till 4 BC.  Sultan Mehmood GHaznavi invaded the region in 712 AD, and the people converted to Islam. After Alexander's death, the area was occupied by Sikh invaders and took hold of the district's fertile lands.
During their rule, Muslims faced many restrictions. After the Sikh Empire, the district occupied by Mughal Emperors and ruled Khushab till 1857 when the last Mughal Emperor, Bahadur Shah Zafar was imprisoned by the British Rulers.
The word Khushab means "Sweet Water" and a mixture of 2 Persian words, Khush – means sweet, and Aab – implies water. Persian invaders give the name of the region due to its sweet water.
Administration
The district is administratively subdivided into four tehsils, 18 union councils and five municipal committees. The names of these tehsils are given below.
Nowshera "Subtehsil"

Quaid Abad

Khushab

Noor Pur
Population
According to 2017 census of Pakistan, the district had a population of 119,384 inhabitants.
Khushab Postal Code and Area Code
Postal Code: 41000
Area Code: 0454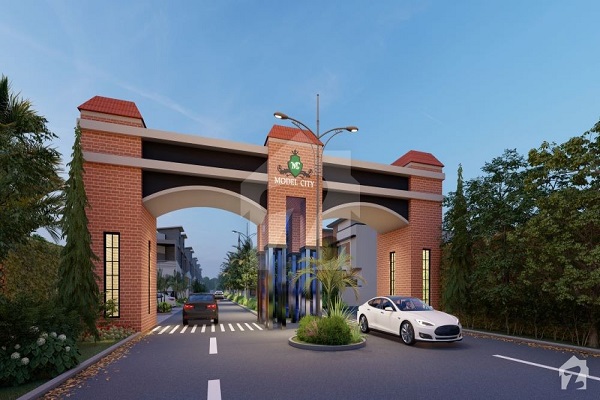 Education
The district has many educational institutions, including one university. It is ranked 42nd among all other districts, and the literacy rate is 63 per cent. Some of the notable educational institutions are as follow.
Arid Agriculture University, Khushab Campus

Unani Medical College

Jinnah Computer College

Govt. Girls Degree College

EFA School System

Vocational Training Institute

Bright Future Academy
Agriculture
The district has fertile land, and agriculture is considered one of the significant sources of the people. The total cultivated land of the district is 615,825 Acres.
Crops
The region's principal crops are Gram, Cane, LentilWheat, Sugar Cane, Oil Seed and Rice.
Fruits
Major fruits of the region are Mango, Locatt, Guava, Citrus, Lemon and Pomegranate.
Vegetables
Vegetables grown in the district contain potato, tomato and chilli.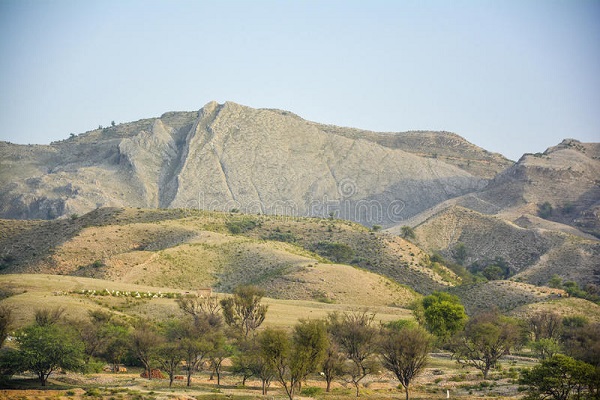 Khushab Weather
The district's climate is not hot in the summer season with an average temperature of 17 degrees centigrade (63 F). The highest recorded temperature in summer is 26 degrees centigrade. The temperature in winter season varies from 4 to 7 degrees centigrade.
The lowest recorded temperature of the district is minus 3 degrees celsius. The average rainfall of the region is 25 mm.
Industries
Jute and Cotton's production is very low, but the district contains three jute mills and four textile (cotton) mills. Other leading industries include two cement units, two ghee mills, one sugar mill and one soda ash mill.
Other include carpets, hosiery, jute floor mats, woven bags, bedsheets, cold storage, laundry soaps, straw boards, biscuits, aluminium utensils and packing boxes.
Transportation
Road
The district is connected through Grand Trunk Road with six other districts including Jhelum, Jhang, Bhakkar, Chakwal, Sargodha and Mianwali. The two National Highways link the district with the other regions of Pakistan such as Central Punjab, North and South Waziristan and southern Punjab.
Rail
The district is connected to other regions of Punjab such as Sargodha Malakwal and Warcha Salt. It is also associated with the other main cities of Pakistan such as Karachi, Lahore and Peshawar.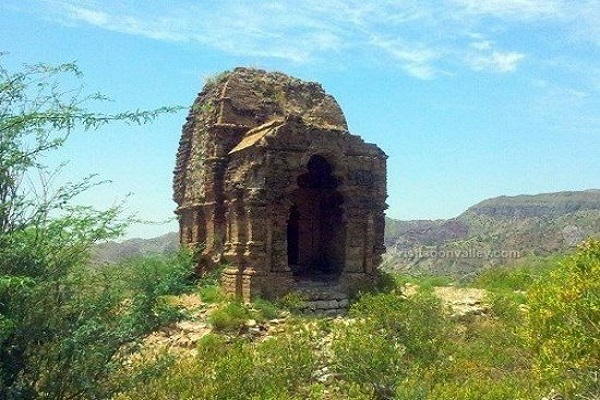 Interesting Places
There are many famous and best places in Khushab, among which some are as follow.
Swaik Lake
A lake situated 30 kilometres from Chakwal and provided open doors for jumping and swimming.
Katha Saghral
Katha Saghral is a town situated in the district. It produces coal and salt in huge quantity.
Katas Raj Temples
It is a Hindu Temple having many antiquated sanctuaries established in the 6th century.
Sodhi Bala
It is a village of Khushab having bigger aeroplane terminal. The nearest airport to the district is Sahiwal Airport.
Sakesar
It is a famous mountain in the city having a height of 1,522 meters. Famous Uchhali Lake and Soon Valley are situated on the edges of Sakesar.
Notable People
Notable people of the district are given below.
Ahmed Nadeem Qasmi (Urdu poet, journalist and fiction writer)

Idris Azad (Poet, writer and philosopher)

Wasif Ali Wasif (Sufi, writer and poet)

Khushwant Singh (Lawyer, novelist and politician)

Abdul Qadir Hassan (Journalist and writer)

Malik Naeem Khan Awan (Former Minister)

Feroz Khan Noon (Former Prime Minister of Pakistan)

Sohail Warraich (Journalist and writer)

Sumaira Malik (Former Minister)
Sports 
Different games played by the people includes Cricket, Football, Hockey and volleyball. Other games are also played in the local regions such as "Chindru" by the females and "Kabaddi" by society's male members.
Khushab Language
Punjabi is considered the most spoken language of the region, spoken by 97 per cent of the population. Urdu is the second most spoken language of the area, spoken by 1.6 per cent of the people.