Zia Chishti is an America-based Pakistani business executive and investor. He founded TRG Global (The Resource Group Pakistan) and Afiniti International Holdings Ltd. After initiating his professional career as Morgan Stanley (American Investment Bank) investment banker, he invented a medical orthodontic device 'Invisalign' and co-founded the 'Align Technology' to commercialize the product.
He worked as Align CEO from 1997 to 2003 and founded 'The Resource Group.' He co-founded Afiniti and Orthoclear in 2005; Affiniti develops A.I. (Artificial Intelligence) for usage in customer call-centers. He is also a co-founder of 3-unicorn startup firms. This article has all the information about him, including Zia Chishti Biography.
| Title | Description |
| --- | --- |
| Personal | |
| Name: | Zia Chishti |
| In Urdu: | ضیا چشتی |
| Old Name: | Wilson Lier |
| Famous As: | Businessman |
| Nationality: | American |
| Residence: | Washington District of Columbia, United States |
| Education: | Did his masters from Stanford university |
| Religion: | Islam |
| Profession: | Zia Chishti is a founder of two billion-dollar companies, |
| Founder: | Founding Chairman and CEO of Align Technology a medical device technology company that he led from startup to over a $1 billion valuation on the NASDAQ |
| Family | |
| Parents: | Sadia Chishti (Mother), Wilson Lear (Father) |
| Siblings : | Only child |
| Career | |
| Company Name: | Alien Technology and TRG |
| Net Worth: | Two billion-dollar |
| Title : | CEO |

Zia Chishti Biography
Zia is a successful and talented entrepreneur who has many feathers in his cap. He is an asset for Pakistan who has represented his country at an international forum. Despite having a glorious career abroad, he didn't forget his country and involved himself in Pakistani entrepreneurship matters.
As it is said, great ideas are born in great minds; Chishti is one such great mind who revolutionized the medical world with his great inventions. He has the honor to serve at various worthy posts where he showcased his business skills and intelligence. In recognition of his meritorious services in Information Technology, the Pakistani government awarded him Sitara-e-Imtiaz in March 2018.
In that same year, he also received the MIT Artificial Intelligence Innovator Award. People Magazine (American Weekly Magazine) named listed him among the top fifty bachelors in July 2001 in the USA.
Zia Date of Birth
He was born as Wilson Lear in 1971 in Bar Harbor, Maine.
Education of Zia
He graduated from Lahore American School, and after being persuaded by his mother, he returned to the USA. In 1992 he secured a Bachelors's degree in economics and computer science. 
Zia Chishti Family
He was born to a Pakistani mother and an American father. His father passed away in 1974, and he, along with his mother, settled in Lahore.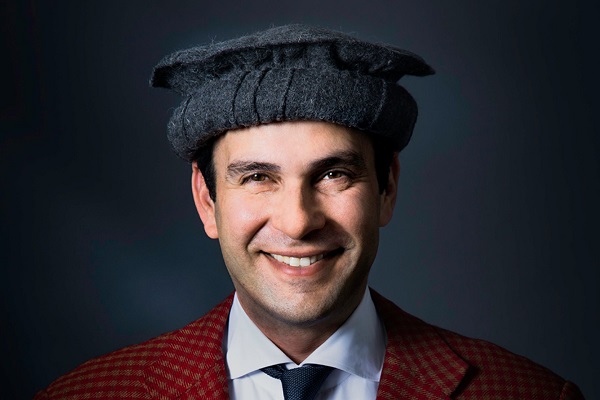 Career
Invented Invisalign Technology
In his early 20s, he attended a course in orthodontic treatment; he envisaged clear plastic braces instead of usually used metal braces. Zia worked on his project at Stanford University in his dorm room, and Invisalign authorized computers to make plastic retainers slowly shift patients' teeth.
He served as founding chairperson and CEO in he co-established a medical-device company, 'Align Technology in Sunnyvale.' The FDA (Food & Drug Administration) approved Align Technology to sell and commercialize Invisalign in 1998.
Zia Chishti gained funding from KPCB (Kleiner Perkins Caulfield and Byers) and raised almost One-Hundred and forty million dollars by 2000. In Jan 2001, Chishti's firm Align Technology was listed on NASDAQ Stock Market with a value of one billion dollars. He left this firm in 2003 and also sold all his shares in this company.
TRG & Orthoclear
After quitting Align Technology, he joined The Resource Group (TRG) as its CEO and founding chairperson. During his 1st acquisition with The Resource Group, he purchased all Pakistani operations of the Align Technology in Lahore, that Align had lost in 2001. He held the abandoned office and asked the laid-off employees to trust his strategy for initiating a call-center.
In July 2003, he succeeded in listing TRG on PSX-KSE (Karachi Stock Exchange). By 2005 the TRG had started its operations in Lahore and Karachi and acquired and supported American Call-Centers. Along with Align Technology's ex-employees, he established a medical devices company named 'Orthoclear' in 2005.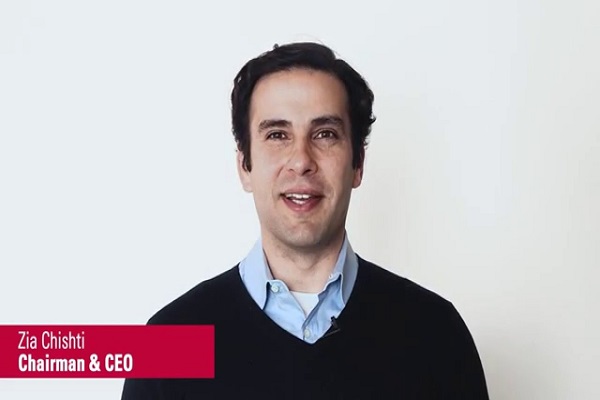 Founder of Afiniti 
He founded Afiniti in 2005 in Washington, D.C. As chairperson and CEO, he wrote 1st draft of the software of Afiniti on his table in 2006. The product utilizes A.I. (Artificial Intelligence) to assist companies in increasing the efficiency of call centers.
This company had a value of 1.6 billion dollars by 2017 and got recognition as a unicorn. Unicorn is a term used in business for companies valued at more than one billion dollars. He kept serving as chairperson and CEO of the Afiniti board and directors Jose Maria and John W. Snow.
By 2017 TRG was functioning as the equity vehicle with several subsidiaries like offshore firm TRG International. It mainly invested in BPO (Business Process Outscoring) and technology organizations. By 2018 his name was mentioned as an inventor on almost one-hundred and fifty patents, and he had established 3-unicorn firms. 
Thoughts on A.I. (Artificial Intelligence)
He is a critic of propaganda surrounding AI, stating that society is heading for a period of reduced interest and funding in Artificial Intelligence (Al Winter).
He argued that the advantages of A.I. are evolutionary instead of revolutionary and present successful usage cases of technology move around pattern identification within detailed data, including hydrocarbon detection, fraud detection, and behavior prediction of the consumer.
Social Media Handles
His social media account include
https://www.linkedin.com/in/zia-chishti-a5908814/