In order to provide adequate opportunity of engineering education to the people belonging to the interior of Sindh province, the Sindh University Engineering College Jamshoro was established in 1963 as a constituent college of the University of Sindh. According to the education policy of 1972, it was decided by the government to upgrade the college to the level of University of Engineering & Technology after shifting it to Nawabshah. Consequently, the 1st year classes were started at Nawabshah in February 1974.[1] www.quest – edu.pk Nawabshah (Sindhi:  نوابشاهه) is a city in the Shaheed Benazir Abad District of Sindh province, Pakistan. It is the headquarters of the Shaheed Benazir Abad District and has a population of 1,135,131.[2] Sindh – gov.pk [3] World – gazetteer.com
| Title | Description |
| --- | --- |
| Information | |
| Location: | Pakistan |
| In Urdu : | نواب شاه |
| City Council: | Municipal Committee |
| Type: | City in the Shaheed Benazir Abad District |
| Local Language Name: | Sindhi |
| Province: | Sindh |
| Coordinates : | 26.15°N 68.25°E |
| District: | Shaheed Benazir Abad District |
| Region: | Sindh |
| Union councils: | 51 |
| Language | |
| Official Language: | Urdu |
| Native Language: | Sindhi |
| Other Languages: | Urdu,Sindhi,English |
| Government | |
| Government Type: | Municipal Committee |
| District Administrator: | (Deputy Director Admin&Fin) |
| District Coordination Officer: | Ghullam Rasool Zardari |
| Area | |
| Total Area: | 4,239 km2 (1,637 sq mi) |
| Population | |
| Density: | 240/km2 (600/sq mi) |
| Time zone | |
| Time zone: | PST (UTC+5) |
| Codes | |
| Postal code: | 67450 |
| Dialing code: | 244 |
| Vehicle registration: | Three letters beginning with N and random four numbers |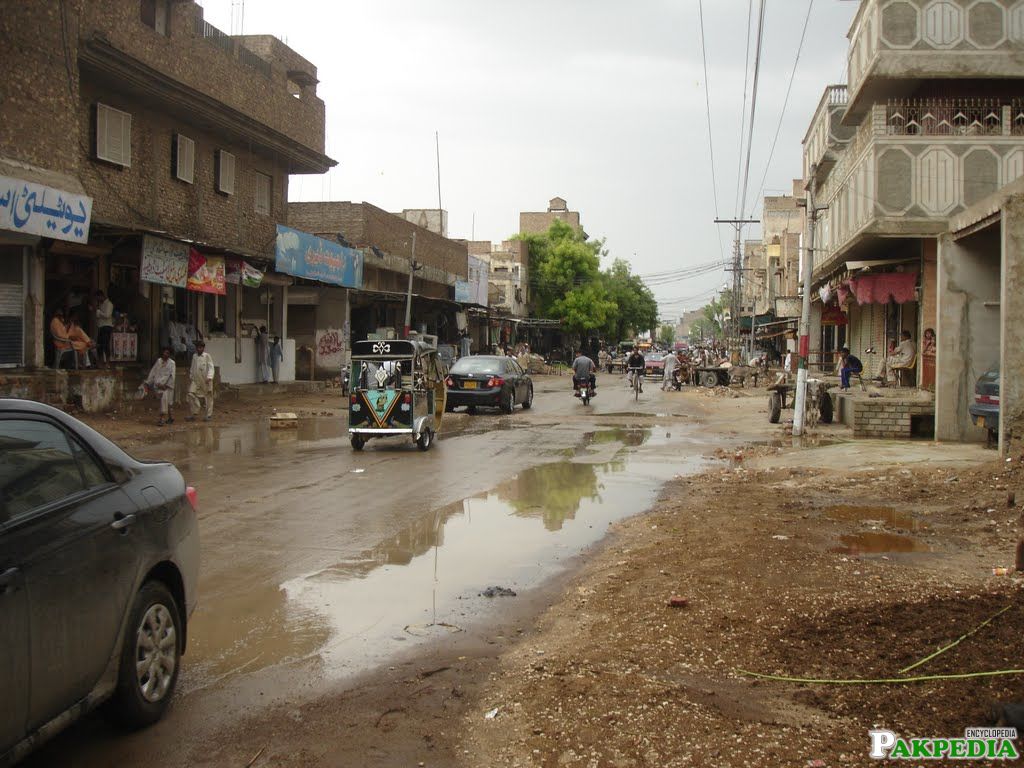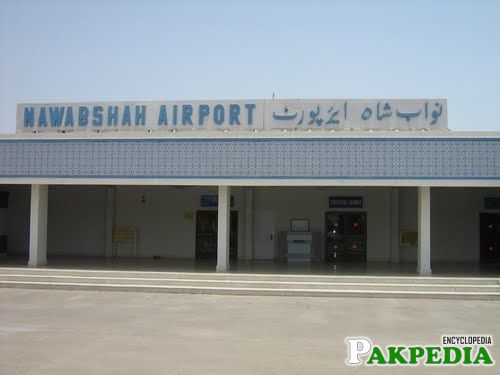 About
History
Nawabshah an industrial & agricultural city is situated in center of Sindh province.It is established in 1912 A.D this District derives its name from the name of a person Nawabshah who belonged to the noble Syed family of this area. Before 1912 It was the smallest & infamiliar town & a part of district Hyderabad.Its first deputy commissioner was Mr.Hamid Ali Khan & first supperedent police was P.M.Stewart.[4] apnanawabshah – 8k.com NAwabshah District is located in the heart of Sindh province so it is called "the heart of Sindh" .In 1980, the Government decided to shift the seat of University to Jamshoro and the campus at Nawabshah, was declared as constituent college of Mehran University; renamed Mehran University College of Engineering and Technology (MUCET), Nawabshah. On 7th August 1996, MUCET was upgraded to the level of University through an Ordinance and latter an Act of Sindh Assembly and named as Quaid-e-Awam University of Engineering, Science and Technology (QUEST), Nawabshah. QUEST is accredited with Higher Education Commission and Pakistan Engineering Council. [5] History – edu.pk
Geography of Nawabshah
Nawabshah is roughly the geographical hub of Sindh  Geography of Nawabshah province of country Pakistan. By road it is four hours' drive from the country's greatest city and commercial capital of city Karachi on the National Highway N-5, roughly 50 km from left bank of River Indus. The central geographical site of the city makes it a huge train and road transportation hub in the province. It was developed by the British Government in the year 1913.[6] Geography of Nawabshah 
Demographics
Religions

Hinduism  2.88% 
Christianity  0.33% 
Ahmaddiya  0.23% 
Others  0.03% 
Languages
Sindhi  79.25% 
Urdu  8.72% (concentrated in the urban centers, where Urdu 
speakers represent 30.83% of the population) 
Punjabi  7.90% 
Balochi  1.82% 
Seraiki  0.88% 
Pashto  0.52% 
Others  0.90%
Crops Fruits

Main Cash Crops are:

Some fruits and vegetables are also cultivated here like

Orange
Lemon
Tamotoes
Onions etc…
Climate
The city is considered one of the hottest cities in Pakistan, with summer temperatures soaring as high as 53 °C. Temperatures above 45 °C are fairly common during late May and early June of the year. Winters start late, around mid-November, lasting to around mid-February, with night-time temperatures often reaching 4 °C, and temperatures below 0 occurring two or three times on average in January.The highest temperatures each year in Pakistan, typically rising to above 50 °C (122 °F), are usually recorded in Nawabshah District and Sibi from May to August. The climate is generally dry and hot, but sometimes the temperature falls to 0 °C (32 °F). On January 7, 2011 temperatures dropped to 4 °C (25 °F) in the city.[7] multimedia –   Dawn.Com
Agriculture
The city of Nawabshah is set in a lush agricultural region. The city is famous for its sugarcane, mango,Kappas and banana production. Nawabshah and its surrounding area produce a significant portion of the total banana production of Pakistan.awabshah an industrial & agricultural city is situated in center of Sindh province.It is established in 1912 A.D this District derives its name from the name of a person Nawabshah who belonged to the noble Syed family of this area. Before 1912 It was the smallest & infamiliar town & a part of district Hyderabad.Its first deputy commissioner was Mr.Hamid Ali Khan & first supperedent police was P.M.Stewart.[8] agricultural – 8k.com
Transportation
Railway
Nawabshah is a railway junction for:
Main Railway line, Lahore to Karachi
Metre Gauge Line, Nawabshah to Jam Saheb & Mirpurkhas
Feeder Lines, Padidan, Mahrabpur via Tharushah to Sakrand Nawabshah and Sakrand to Tando Adam via Hala (entire line abandoned/disused)
Airport
Nawabshah Airport (IATA: WNS, ICAO: OPNH) is an airport located about 3 kilometres (1.9 mi) southwest of Nawabshah, a city in the Pakistani province of Sindh. It has one runway, which has a length of 2,743 metres (8,999 ft). Built by the British Raj, Nawabshah Airport does not handle any scheduled passenger flights, but it has been used as a diversion airport. It is also used by the Pakistan Air Force.Nawabshah Airport is centered on the old (RAF) Royal Air Force World War II base, which is currently being used for commercial flights by Pakistan International Airlines (PIA), Air Blue, Shaheen Air and other local airline services. It is also an alternative to Karachi International Airport. Nowadays local flights can also be booked from Nawabshah to Jacobabad, Islamabad, Lahore, and Karachi.[9] Airport – History
Roads
N-5 National Highway passing through Sakrand and Daulatpur Talukas
Nawabshah Sakrand Road
Nawabshah Kazi Ahmed Road
Nawabshah Kumb (Mehran Highway) via Bandhi and Daur
Nawabshah 60th Mile and Military Chaks
Nawabshah Jam Sahib
Desert area road, Jam Sahib  Preetamabad District Sanghar
Moro Bandhi Road
Other link roads connecting Taluka / District Headquarters and others town
Nawabshah Khadar road via Mian Shora
Others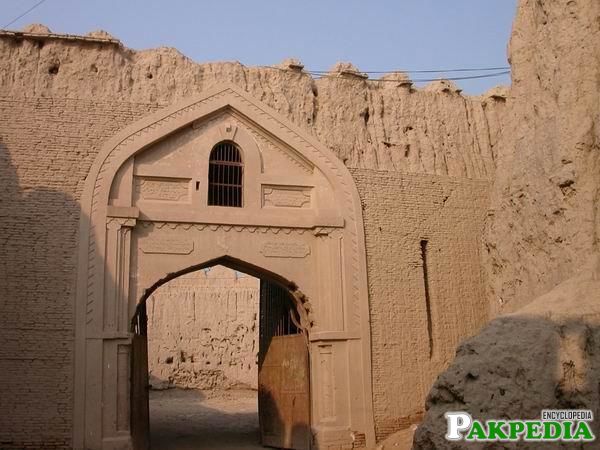 Festival
The H.M KHOJA Annual Flower Show was introduced by H.M Khoja in 1954 at Khoja Garden. The event is celebrated for 3 to 4 days. It was first organized under the chairmanship of Madam Faryal Talpur in the first tenure of district Nazim Nawabshah and was organized by Khalid Hussain Channa Distt: Naib Nazim e Ala'a, and D.C.O. Nawabshah Abdul Razaque Qureshi. It was also organised under the social, educational writer and worker Mr. Muhammad Saleh Billoo when he restarted the Annual Flower Show from February 1988.
Education
There are various educational institutions in the city, these include:
Quaid-e-Awam University of Engineering, Science and Technology
The City School, Senior Branch, Society Nawabshah
Govt. Degree (Boys) College, Nawabshah
Govt. Degree (Girls) College, Nawabshah
Govt. Islamia Girls higher secondary school Nawabshah
SZABIST College, Nawabshah
Rangers Public School & College, Nawabshah
Nawabshah Homoeopathic Medical College & Hospital, Nawabshah
Govt. Boys High School Bandhi
TES Public Higher Secondary School,Daur