Nawabshah is a district in Sindh province of Pakistan, located in the centre of Sindh. It has a distance of four hours from Karachi, Capital of Sindh has 1,738 square miles. Headquarter of the district is Nawabshah city, which is considered the 27th largest Pakistan city.
The district has fertile land and has many industries. The name of the district was renamed as District Shaheed Benazirabad in 2008. This article carries every detail about the district, including Nawabshah History.
| Title | Description |
| --- | --- |
| Information | |
| Location: | Pakistan |
| In Urdu : | نواب شاه |
| City Council: | Municipal Committee |
| Type: | City in the Shaheed Benazir Abad District |
| Local Language Name: | Sindhi |
| Province: | Sindh |
| Coordinates : | 26.15°N 68.25°E |
| District: | Shaheed Benazir Abad District |
| Region: | Sindh |
| Union councils: | 51 |
| Language | |
| Official Language: | Urdu |
| Native Language: | Sindhi |
| Other Languages: | Urdu, Sindhi, English |
| Government | |
| Government Type: | Municipal Committee |
| District Administrator: | (Deputy Director Admin&Fin) |
| District Coordination Officer: | Ghullam Rasool Zardari |
| Area | |
| Total Area: | 4,239 km2 (1,637 sq mi) |
| Population | |
| Density: | 240/km2 (600/sq mi) |
| Time zone | |
| Time zone: | PST (UTC+5) |
| Codes | |
| Postal code: | 67450 |
| Dialling code: | 244 |
| Vehicle registration: | Three letters beginning with N and random four numbers |

Nawabshah History
The region of Nawabshah is established by Syed family in 1912 century who donated land of 200 acres to the British Rulers for a railway station. It is named after Nawabshah, who belong to this noble family of Syed. The area was a part of Hyderabad before 1912 and was considered an unfamiliar and smallest town. 
Seven talukas were included in the district in 1912: Kandiaro, Moro, Nawabshsh, Maushero Feroze, Shahdadpur, Sarkand and Sinjhoro.
The talukas of Sinjhoro and Shahdadpur became part of District Sanghar, while the talukas of Kandiaro, Moro and Feroze were included in District Naushehhro Feroze. Mehran University College of Engineering and Technology (MUCET) was established in 1980, which upgraded to university in1996. The region is essential for an immense transportation hub, developed by British Rulers in 1913.
Administration
The district is divided into four tehsils and fifty-one Union Councils. Tehsils of the district are as follow:
Nawabshah

Daur

Sarkand

Qazi Ahmed
Population
According to 2017 census of Pakistan, the district had a population of 1,612,847.
Culture
Ekta Day
The people of the region celebrate Ekta day every year on first December. The people use to wear Sindhi Topi and Ajrak as well as rallies, and different musical programs held in other cities on the occasion of Ekta, which is considered to be the cultural day of the people of Sindh.
Religions
Islam – 96.55%

Christianity – 0.33%

Hinduism – 2.88%

Ahmadiyya – 0.23%

Others – 0.03%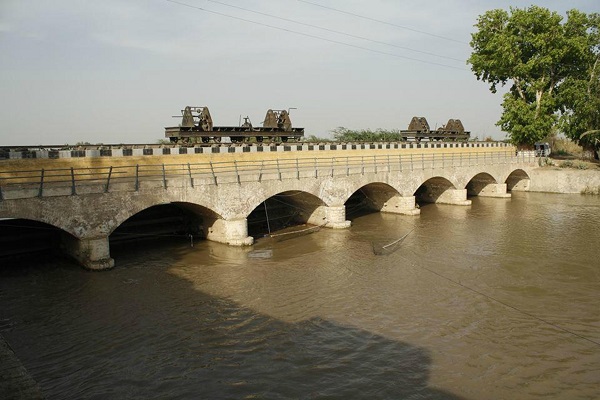 Nawabshah Languages
According to the 2017 census of Pakistan, 79% of the population speaks Sindhi language and is considered the region's first language. 8% of people speak Urdu, 7.8% speak Punjabi, and 1.7% speak Balochi.
Nawabshah Postal Code and Area Code
Postal Code: 67450
Area Code: 244
Agriculture
The district has a rich fertile land. The region is famous for the production of cotton, sugarcane, mango and banana.
Main Crops
Wheat

Cotton

Sugarcane

Banana
Main Fruits
Mango

Lemon

Banana

Orange
Main Vegetables
Nawabshah Weather
It is one of the hottest regions of Pakistan. The season of summer is hot and dry. The highest temperature in summer is 53 degrees centigrade while the lowest temperature in winter is 0-degree centigrade, and the average temperature is 3 to 5 degrees centigrade.
Transport
The region has many railways, air and road link other cities of Pakistan.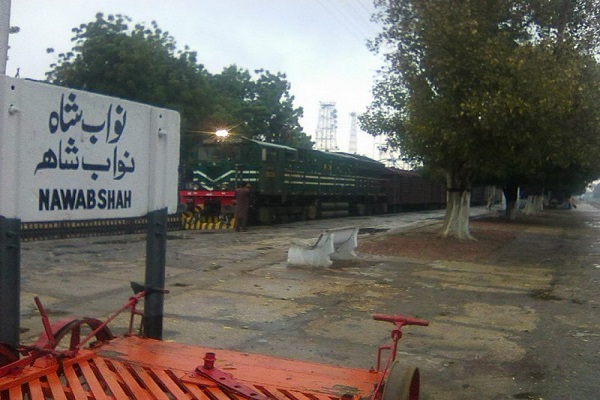 Railways
The railway station of Nawabshah is a junction for:
Railway Line: Karachi to Lahore

Metre Guage Line: Nawabshah to Mirpurkhas and Jam Saheb.

Feeder Lines: Mahrabpur, Padidan Sakrand via Tharushah and Sakrand Nawabshah to Tando Adam
Airport
Nawabshah Airport is used for commercial flights by Shaheen Airlines, Pakistan International Airlines and Air blue. It was a base of the Royal Air Force (RAF) during World War II. It is also an alternative to the airport of Karachi. 
Highways
National Highway (N-5)

Kazi Ahmad Road, Nawabshah

Nawab Shah Military Chaks

Sakrand Road Nawabshah

Sanghar Road, Nawabshah

Mehran Highway (Nawabshah Kumb)

Desert Area Road

Jan Saheb, Nawabshah

Moro Bandhi Road

Khadar Road, Nawabshah
Industries
The district has many industries including sugar mills, flour mills, Agro industries, cotton industries, food and oil mills. Some of them are as follow;
Shaheed Benazirabad Chamber of Commerce and Industry

Chishtia Mini Flour Mills

KB Industry

Habib Sugar Mills (Pvt. Ltd)

MM Food Industries and Oil Mill

National Agro Industries

Sindh Agro-Industry, Shahdadpur

Star Agro Industries

Pakistan State Oil, Daulatpur

Lucky Agro industries

Hussaini Cotton Industries

Mustafa Cotton Industries and Oil Mills
Events
The annual Flower Show of Khoja is celebrated every year in February. The Show is celebrated up to four days. H.M Khoja introduced the event at Khoja Gardenin 1954.
Attraction Sites
Eid Gah, Nawabshah

Shrine of Hazrat Lucky Shah Sadar, Sehwan

Bodla Bahar Tomb, Sehwan
Popular Cities Near Nawabshah
Larkana

Jamrao

Khipro

Hyderabad

Mori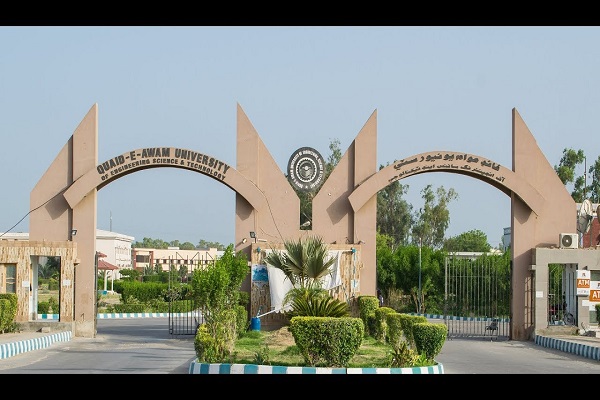 Education
There are many educational institutes in the region, which include;
The Shaheed Benazir Bhutto University of Veterinary and Animal Sciences

Peoples University of Medical and Health Sciences for Women

Quaid-e-Awam University of Engineering, Sciences and Technology

Shaheed Benazir Bhutto University

Bakhtawar Cadet College for Girls

AIR Foundation School System

Government Habib College of Technology

Govt. (Girls) Degree College

Government (Boys) Degree College

Government Shaheen Vocational Institute

Quaid E Azam Rangers Public School and College

Provincial Institute of Teacher Education

Homoeopathic Medical College, Nawabshah

Excellence College of Information Technology

Hari Welfare Association

National Reforms and Development Organization

Government Higher Secondary School, Daur
Notable People
The region has a comprehensive history of its prominent and famous people, among which some are as follow;
Khan Mohammad Dahri

Hakim Ali Zardari

Zahid Ali

Shoaib Ahmed Soomro

Asif Ali Zardari