Loralai is located in the north of Balochistan, Pakistan, and it is 260 km from the provincial capital, Quetta. The town is in the Zhob division and almost at the center of Balochistan on the political. The region is the headquarter of the Loralai district, which was established in October 1903 as well.
People settled in Balochistan because of the lake, named Lolai, coming from Pathan Kot. Some historians attribute Loralai to this lake name, and it was also known as Spin Borai. The region is famous for Koh-e-Sulieman and marble mountains. This article has every detail about the region, including Loralai History.
| Title | Description |
| --- | --- |
| Information | |
| Location: | Pakistan |
| In Urdu: | لورالائ |
| Type: | District in the northeast of Balochistan |
| Local Language Name: | Pashto,Balochi,Punjabi |
| Coordinates : | 30°22′N 68°36′E |
| Language | |
| Official Language: | Urdu |
| Native Language: | Pashto |
| Other Languages: | Pashto,Urdu ,English |
| Government | |
| Type: | Government Of Balochistan |
| District Council Chairman: | Shams Hamzazai |
| MNA: | Molana Ameer Zaman |
| Area | |
| Total Area: | 9,830 km2 |
| Population | |
| Total Population: | 297,560 |
| Time zone | |
| Time zone: | PKT (UTC+5) |
| Codes | |
| Postal code: | 84800 |
| Dialing code: | 824 |
| Vehicle registration: | Three letters beginning with L and random four numbers |

Loralai History
Kandahar
Loralai is an ancient city of Balochistan. In 1554, Kandahar was under the Mughal Emperor, Humayun. Duki was administratively made part of Kandahar. Kandahar was conquered by Iranian rulers, Safavids Kings, in 1959, and their reign lasted till 1595 the Mughal Emperor, Akbar, recaptured it. But again, in 1622, Iranians took it back.
In 1653,  son Daro Shikoh, Shahensha Shah Jahan, attacked Kandahar but defeated; Mughals lost control of the territory forever. Mir Bais Khilji gained power in Kandahar in 1709, and after almost 30 years, in 1737, Nadir Shah conquered and took control after a painstaking military struggle.
Ahmad Shah Durrani
Nadir Shah was assassinated in 1747, and the Ahmed Shah Durrani took control of the region till 1826. Barak Zai, under the support of dost Muhammad Khan, reigned this region till 1879.
In 1879, duki and tehsil Chotiali, like the rest of other regions, fell under the British empire. At the end of the Afghan war in 1879, British forces were attacked by local tribes and a commander, shah Jehan, while returning from Kandahar, but they were defeated. In 1881, Chotiali and Sibi were made part of the Harnai political Agency.
British Rule
In 1881, Sanjavi came under British rule. Later in 1883, it was decided to make a military cantonment in tehsil cantonment duki. In 1884, four thousand and eight hundred soldiers were sent to Loralai to accomplish this mission. In 1884, it was decided to build a frontier strip to connect DIG khan to Pasheen via Lorali.
The antonment was transferred from duki to Loralai in 1886. In 1987, Sibi Chotiali, and Duki were declared part of India, administratively. Political agents were redesignated as deputy commissioners.
In 1888, Sir Robert Sandeman, attacked Zhob and occupied it in 1889. Until 1894 Loralai was under their control. In 1903, a new Loralai district was created. When Musakhail and Barkhan were granted distinct administrative districts' status, it was further partitioned in 1992.
Geography
The majestic mountains of Koh-e-Suleman surround Loralai. Geographically the region is located at 30.38° N (latitude), 68.60° E (longitude), and 4700 ft. above sea level. Its total area is 9830 km2  in length.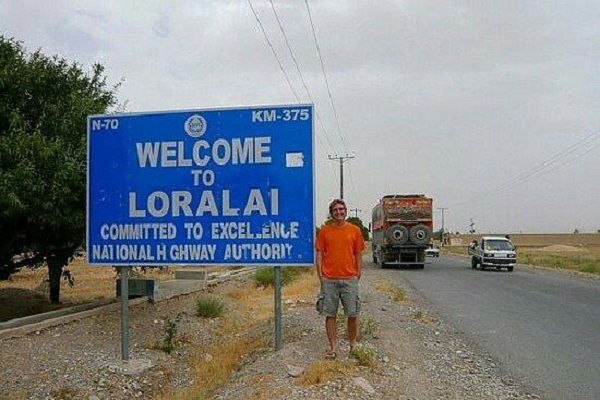 Loralai Climate
Because of its geological formation and geographical location, the average daily temperature in summers is 31°C. The warm weather usually lasts for four and a half months.  The Winter season lasts for just over months, with an average daily temperature of 17°C. It experiences an average of 30.48mm rainfall.
Population
The district is home to 397,400  people, according to the 2017 census. Its population density, 40/km2 (100/sq mi). Loralai city's population makes it the 12th most populated city in Balochistan.
Loralai Culture
The region is the home to many tribes such as Luni, Nasar, Kakar, and Tareen. A significant number of people of Afghan origin are also settled here. Other ethnic groups such as Humzazai, Jogazai, Shadozai, Peechi, Jalalzai, Sarghah, Vanchi, and Zakhpal are also residing here for centuries. The unique heritage and customs of each community are cherished here.
Traditional music, folk dance, and folklore are prevalent. People mostly enjoy consuming traditional cuisines from meat such as camel biryani, Saji, khadi kebab, and mutton karahi. Conventional long and baggy-style Baloch attire is shared among all tribes.
Education
According to the Government of Balochistan, the educational institutions in the Loralai Duki region are s follows:
Primary Schools (266)
Middle Schools (18)
Boys Institutes (228)
Girls Institutes (63)
Co-Educational Institutes (0)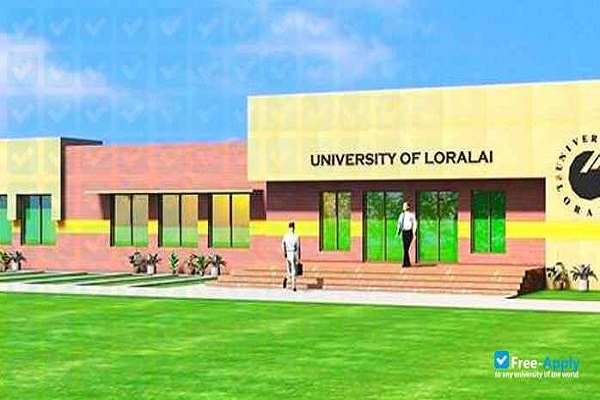 Educational institutes in the region include:
ABF School Loralai
Al NASEEB public SCHOOL
Army Public School
Balochistan Residential College
Degree Colege Loralai
FG Junior Public Schoo
Girls High School
Govt Boys High School
Iqra School & College Duki
Islamic English Public School
Leaders School Loralai (LSL)
Lorali Medical College
University of Lorali
Sports
People enjoy sports such as:
Economy
The primary source of income is cultivation, marble factories, and coal mining. As compared to other progressing (industrially and agriculturally dominant) cities, its economic contribution is nominal.
Industry
The district is rich in marble mountains, and it is well-known in Pakistan for its variety and quality of marbles. There are many marble factories in the town providing job opportunities to its people. Mountains in the outskirts are rich in coal and other natural resources. Coal Mining is another source of income for the Loralai people.
Agriculture
Rural life is dominant and flourishing in this region. Traditional houses made of clay are throughout the town. Modern constructions are gradually stepping in the area is highly fertile and conducive cultivation. Agriculture, cultivation, and sailing are the main occupations of the natives.
The region is abundant in water, coming from mountain springs is the primary source for irrigation. The city is surrounded by lush green fields and gardens of almond, apple, apricot, plum, melons, grapes, pomegranate, and peanuts.  Millet, wheat, corn, and rice cultivation is also carried out, and people also derive income from livestock.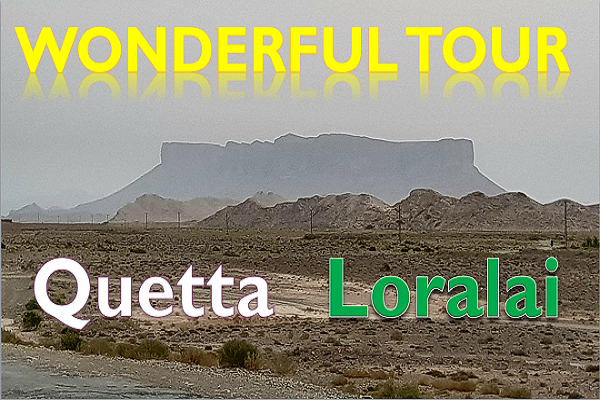 Tourism
It is a peaceful and quiet city. With its serene atmosphere and geographical beauty, tourists enjoy visiting the following well-known spots:
Koh-e-Sulieman
Pathan kot
Askari park
Loralai Bazar
Loralai Park
Languages
Various communities can speak and understand :
Pashtun
Balochi
Brahui
Hazargi
Tajiki
Urdu
Sindhi
Travel
National Highway N-7 connects Loralai with the outside world. Transport services from all over the country are available for travelers to the district. Loralai Bus Station is a famous spot for embarking and disembarking people traveling back and forth for this town. Nearest airports to the city are:
Zhob Airport (PZH), 137 km
Quetta International Airport (UET), 160.07 km
Dera Ghazi Khan Airport (DEA), 186.82 km
Loralai Postal Code
Postal Code: 84820
Area Code:  824