Laam Clothing Brand
Laam is a digital clothing platform where you can find all your favorite designers in a single place. They have connected the global fashion industry under 1 roof where you will find your favorite article of different designers at a reasonable rate. They offer sales now and then to make your favorite designer's piece affordable.
They offer more than 10,000 designs that are 100% original. A few designers whose articles you can find on their official website include Maria. B, Farah Talib Aziz, Naveed Ranjha, Generation, Sapphire, and a lot more. From big-scale designers to struggling brands, you get whatever you require. It is being run under the supervision of talented team members.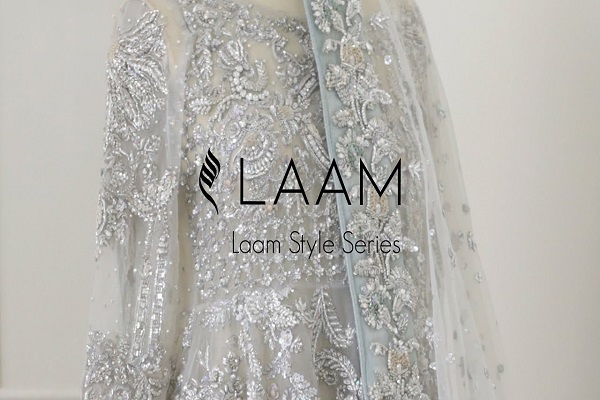 Laam Clothing History
Laam is home to all the well-known and small brands that can enhance their clothing business so that more people know about them. You can find almost all the designer brands on the official website of Laam. It helps all the international clients to order their favorite articles from their favorite designers in a single place.
This clothing platform was launched by entrepreneurs related to e-commerce, marketing, and the fashion industry. Their unique services have enhanced the business of various newly startup brands. The team is working day and night to revolutionize the local brands on the international level. Their main motive is to internationally connect the digital fashion industry.
Laam Collection
Laam covers your everyday clothing needs and is here to make your special events memorable. Let's have a look at a complete clothing collection of Laam.
1-  Summer Lawn
To make your summers pleasant and vibrant they have a huge collection of unstitched and ready-to-wear dresses by different designers. You can find a huge variety of designs and colors under 1 roof and there is nothing better than this. Whether you want your favorite summer collection of Zara Shahjahan or you are in love with the latest collection of Maria. B, Laam covers your all needs.
2- New Arrivals
They keep introducing new collections of different designers including stitched, unstitched, luxury, and other collections. Every Eid, they offer unique varieties both for local and international clients.
3- Pret and Luxury Pret
Their Pret and Luxury Pret stand out among all. With more than 10,000 designs, you can surely get your hand on the best article of your favorite designer at an affordable rate. They have beautiful luxury pants, shirts, and Dopattas. From printed shirts to embroidered shirts, you can get what you desire.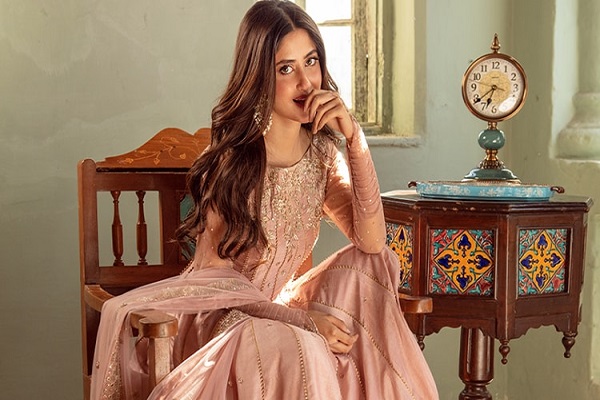 4- Weddings
To make your wedding events joyful, they offer a huge collection of brides and bridesmaid dresses by different designers. From Engagement to bridal shower to Nikkah, cover your memorable days with the LAAM collection from a single place. If you reside abroad you can save your time and effort by making an order from Laam for all event dresses. They also offer bridal dresses within your budget and this is what makes them distinguished.
5- Men
This fashion platform is not limited to women's collections. It is also the best place to shop for menswear as well. From Shalwar Kameez to a three-piece suit, you can get anything.
6- Kidswear
You do not need to move here and there for your Kidswear when you can make an order online from the Laam clothing website. For all the national and international clients, buying clothes for your kids is no longer hustle.
Laam Brand
Here is the list of a few popular and not-so-popular brands that this online clothing store covers.
Abeera Usman
Amayah
Maria. B
Mohsin Naveed Ranjha
Mahpara Khan
MUSE
Musk
Ittehad Textile
House of mode
Fahad Hussayn
Falak
Erum Khan
Elegance
Dhaani
Diva Pret
Deepak and Fahad
Cross Stich
Chilgozay
Bisma Kayani
By the Way
Azure
AB Textiles
Anum Jung
Akhrot
Ali Zeeshan
Ansab Jahangir
Asim Jofa
Agha Hassan
Armas
Qyaas
Stylo
Studio Mahnoor
Tena Durrani
Taana Baana
Waqas Shah
Zara Shahjahan
Zeeniya Official
You can check other brands' lists from their official website.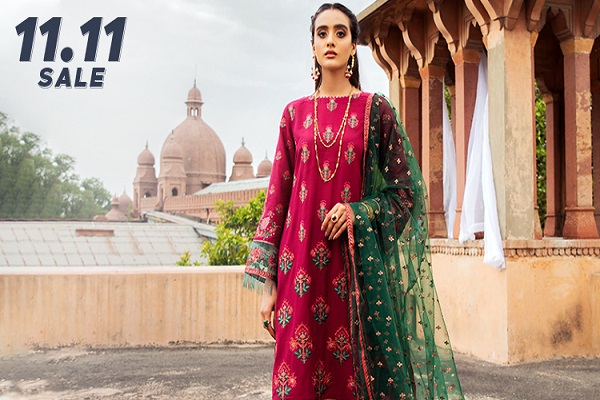 Laam Privacy Policy
They completely protect your privacy and ensure not to leak any type of their client's information to a third party. The information given by the clients is only due to placing an order. The personal information that Laam demands to fill the form includes name, contact number, email address, House address, etc. With this information, you can also subscribe to their services to get updated with the latest collection.
As far as technical information are concerned, they require your IP address, login information, browser version and type, operating system and platform, etc. The information is collected in order to attach your computer to the internet.
Laam Refund Policy
You can ask for a refund if your article is not up to the mark by following the below-mentioned criteria.
You can email your article number to [email protected] or you can also contact them via Whatsapp number.
They will ask for the order number that the confirmation receipt that was given to you via email on the order confirmation.
Later, you have to give a genuine reason to refund the article. If you are valid for the refund, the article will be replaced within a few days.
Eligibility Criteria for Refund
There are some rules and regulations defined by the brand regarding eligibility criteria. If you meet these rules, only then you are eligible to ask for a refund. The rules include:
Within 24 hours of article delivery, you have to file a complaint.
After 24 hours of the complaint, you should send article pictures and videos via email or Whatsapp.
A few brands won't allow a refund policy over certain articles. In this case, laam won't help you.
Once you have replaced your outfit with a new one and there is some pending money on their end, they will send it back to you.
Non Eligibility Criteria for Refund
If you have shrunk the outfit already, you can't claim a refund.
You can't refund the stitched outfit.
If you have used bleach on the outfit, Laam won't help you out.
If the outfit is torn, you are not eligible to refund it.
Moreover, if you can't send a proof within 24 hours, you are not eligible for a refund.
In case, you have opened the package, you can't return it.
You can check detailed refund criteria from their official website.
Laam Contact Information
Email: [email protected]
Number: +923167776158
Laam Rewards
Laam gives you rewards to make your purchase fun and beneficial. On each purchase, you are given points that you can later use to claim the bonus or discounts. 1 point is given on spending 1 rupee and once you have earned enough points, go to the rewards section on their official website and ask for the bonus. You can keep checking your points from your online account.
However, in order to earn the reward, you first need to make an online account on Laam's official website. If you don't have an account, you won't be given points. Your points will expire after a year so be careful about that. In case, you have returned the order, your points will also be reduced.
Social Media Handle
https://www.instagram.com/laamofficial/