Khunjerab Pass is a 15,397-feet (4,693-meter) high mountain pass situated in Karakoram Mountains, strategically located on Pakistan's northern border (Gilgit–Baltistan's Nagar and Hunza Districts) and China's southwest border (Xinjiang).
Near Khunjerab Pass there is Mutsjliga Pass that is a 17,434-feet (5,314-meter) high mountain pass located at 36.97374°N 75.2973°E. This article comprises all the information including Khunjerab Pass Height.
| Title | Description |
| --- | --- |
| Information | |
| Details | |
| Location: | Gilgit–Baltistan, Pakistan / Xinjiang, China. Khunjerab Pass is located in the Karakoram Mountains in a strategic position on the northern border of Pakistan's Gilgit–Baltistan Hunza-Nagar District on the southwest border of the Xinjiang region of China. |
| On the Chinese side: | The pass is the southwest terminus of China National Highway 314 (G314) and is 130 km (81 mi) from Tashkurgan, 420 km (260 mi) from Kashgar and some 1,890 km (1,170 mi) from Urumqi. |
| On the Pakistani side : | The pass is 42 km (26 mi) from the National Park station and checkpoint in Dih, 75 km (47 mi) from the customs and immigration post in Sost, 270 km (170 mi) from Gilgit, and 870 km (540 mi) from Islamabad. |
| Khunjerab Pass: | Its name is derived from two words of the local Wakhi language: 'Khun' means Home and 'Jerav' means a creek coming from spring water/water falling. |
| Range : | Karakoram Range |
| Traversed by: | Pakistan N-35.svg Karakoram Highway |
| Elevation : | 4,693 m (15,397 ft) |
| Type : | Pass |
| UTM : | 43S 538137 4078318 |
| Geo URI: | geo:36.85,75.427778 |
| Decimal : | 36.85, 75.427778 |
| DMS: | 36° 51′ 0″ N, 75° 25′ 40″ E |
| Traversed by: | Reconstruction of the Karakoram Highway |

Khunjerab Pass Height
The Khunjerab Pass is the world's highest-paved int'l border crossing and on Karakoram Highway, it is the highest point. The road across this pass was built in 1982, and it has since replaced the unpaved Kilik and Mintaka Passes as the principal route across this Karakoram Range.
The pass was chosen for the Karakoram Highway in 1966, with China emphasizing the fact that Mintaka would become more vulnerable to airstrikes and recommending steeper Khunjerab Pass.
Etymology
Its name is composed of 2-words of the native Wakhi language: 'khun' meaning blood and 'jerab' meaning a creek that flows from a waterfall or spring.
Location 
On the Pakistani side, Khunjerab pass is forty-two kilometers (twenty-six miles) from the checkpoint and National Park station in Dih 47 miles from the immigration post and customs in Sost, 170 miles from Gilgit, and 540 miles from Islamabad. On the Chinese end, the pass is 81 miles from Tashkurgan, 260 miles from Kashgar, and 1,170 miles from Urumqi.
Khunjerab Pass Temperature
During the winter season, the long, generally flat route is frequently snow-covered and as a result, it is normally blocked for heavy vehicles from 30th Nov to 1st May, & for all transport from 30th Dec to 1st April. It is traversed by the rebuilt Karakoram Highway.
Khunjerab Pass Features
Start of Bus Service
There's been a regular bus service from Gilgit to Kashgar since 1st June 2006. Distances between cities in Pakistan are shown on a road sign. It is among those international borders wherein the left-hand traffic becomes right-hand traffic and vice versa.
Highest Number of ATM
The 1LINK and NBP (National Bank of Pakistan) manages the highest ATM (Automated Teller Machine) in the world on the Pakistani side.
Railway
Consultants were recruited in 2007 to assess the feasibility of building a railway through the pass to link China with transportation in Pakistani-governed Gilgit-Baltistan. A feasibility study for a line between Havelian 466 miles distant in Pakistan, & Kashgar 217 miles in Xinjiang, began in November 2009. However, no further work has been done since then, and this program is no longer included in the current CPEC project.
Instructions for Tour
It is a mountainous region, during climbing up high mountains lack of oxygen occurs. Extreme weather and altitude are always a challenge. It is highly recommended to minimize the stay and continue climbing during the day. Tourists should wear warm clothes and they should also bring ample water to help avoid altitude sickness.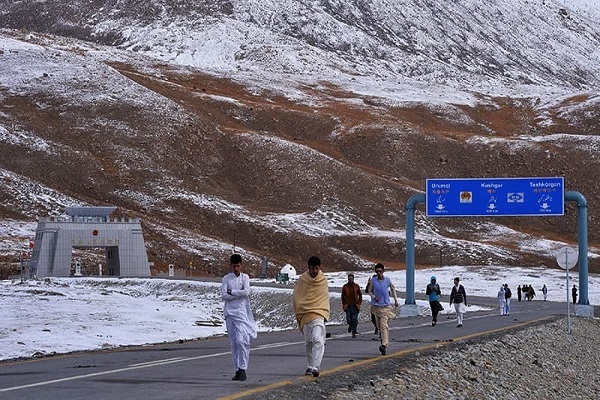 Khunjerab Pass Attractions
Altit and Baltit Fort
It's one of the oldest forts in Pakistan instead it could be considered the world's oldest fort that was discovered in the eighth century. The location reflects Pakistan's culture and ancient heritage, and it is ideal for individuals who wish to learn more about the country's heritage and history.
Attabad Lake
The lake is situated in the Gonjal valley of Hunza. The lake was formed as a result of the 2010 Attabad disaster. It is now regarded as one of the most appealing tourist destinations in Gilgit Baltistan, offering tourists a variety of activities like jet skiing, boating, fishing, and few other leisure activities.
Rakaposhi Peak
It's a mountain in Pakistan's Gilgit Baltistan area in the Karakoram mountainous region. Hiking is an activity available at Rakaposhi Peak, and visitors from all over the world come here to enjoy hiking.
Sost Border
This border is situated in Sost village in Upper Hunza, & Gilgit Baltistan, Pakistan. It serves as a boundary to China and is the most popular tourist site in Hunza Valley. Each year, thousands of tourists come to discover this beautiful location.
Rush Lake
It is among Pakistan's most beautiful lakes, situated close to Rush Pari Peak. The Mountains surround this lake that contains clear water. The tour to Khunjerab pass allows people to experience this natural gem while having a fantastic time there.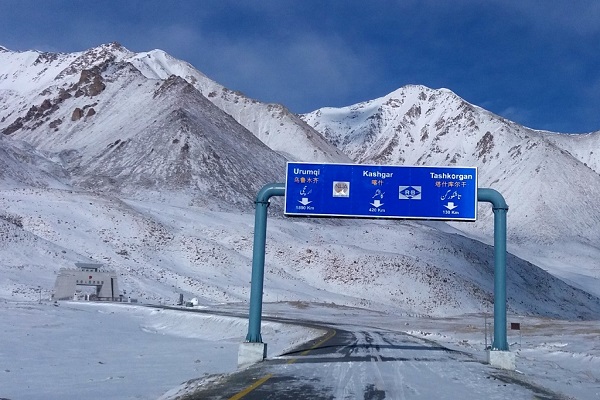 Khunjerab Pass Hotels
Tara Homestay
Silivia Hotel and Resort
Shisper View Hotel
Khunjerav Hotel and Restaurant
Gulmit Farm House
Gulmit Continental Hotel
Borith Lake Hotel and Resort
Hotel Sarai Silk Route
Passu Ambassador Hotel
Sost Embassy Motel
Gulmit Tourist Inn
Al Safir Hotel
Diwan House Hunza
Tibet Hotel
Hunza Marco polo Inn
Dawlat Inn
Passu Tourist Lodge
Khunjerab Hotel
Asia Star Hotel
Passu Peak Inn
Oxus Inn
Shangla Hills Hotels
Mountain Story Khudabaad Outpost
Hunza Peace Point
Luxus Hunza Attabad Lake Resort
Borith Inn Hotel & Restaurant
Social Media Handle
https://www.facebook.com/khunjerabpass/